Remembering Dan Gurney & Celebrating All-American Racing
Words like "legendary" and "iconic'" are overused in describing those that have been successful or merely famous in their chosen fields. But in the case of Dan Gurney, both titles are appropriate. Based in a Santa Ana, Calif. raceshop, Gurney's sphere of influence extended beyond the world of auto racing and into the national and global consciousness. His name remains synonymous with winning in every corner of the globe. Auto enthusiasts who weren't yet born when he hung up his helmet and turned his focus full time toward running his AAR (All-American Racing) racing and manufacturing empire know that there was a time when nothing could beat the Gurney Eagles at Indy or anywhere else where the checkered flag flew.
Daniel Sexton Gurney passed away at the age of 86 on January 14, 2018.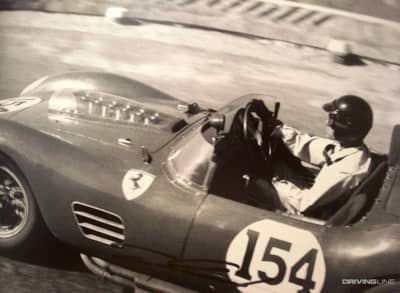 All photos courtesy of All-American Racing.
Ask anyone with an interest in auto racing to list the greatest American drivers and you're likely to hear Unser, Andretti, Petty, Foyt and always in the same breath, Dan Gurney. What set Gurney apart was the sheer scope and ambition of AAR's racing programs. Petty ran his own team in NASCAR and Foyt's team was incredibly competitive and successful in Indy Cars. But during racing's Golden Era, as the sixties moved into the seventies, Dan and AAR were a constant threat in Indy, Sports Cars, Can-Am, Formula 5000, NASCAR, Trans-AM and Formula 1, at the same time in the same years. As a driver, team owner and constructer, Dan Gurney stands alone.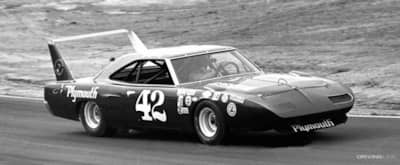 In spite of countless victories over a long career, Dan never captured the F1 world championship or the Indy 500 as a driver. Yet his stature looms far above the statistics. Four-time Indy 500 winner A.J. Foyt put it this way, "I don't give a damn about Mario Andretti and not much about Richard Petty, but Dan Gurney stands above all of them. He was a great driver, a great racecar driver and a super guy. As far as road racing, he stands above all of them." The plucky Texan continues, "Dan was an innovator. He was always very clean. He would have won more races if he had been a little dirty, but Dan was not a dirty racecar driver. He was very good at what he did. They couldn't hold a candle to Dan in road racing and neither could I."
Dan gave Porsche their first and only Formula 1 victory in 1962. In '67 he teamed up with Indy ace A.J. Foyt to wrestle the thunderous Ford GT40 Mk IV around the LeMans circuit for 24 hours. The two Americans took the lead early on and never let go of it.  It was a huge win for the drivers and for Ford. The ecstasy of the victory caused Dan to spontaneously start a racing tradition. "I was so stoked that when they handed me the Magnum of Moet Et Chandon, I shook the bottle and sprayed the photographers, drivers, Henry Ford II, Carroll Shelby and their wives. It was a very special moment. At the time I was not aware that I had started a tradition that continues in winner's circles all over the world today."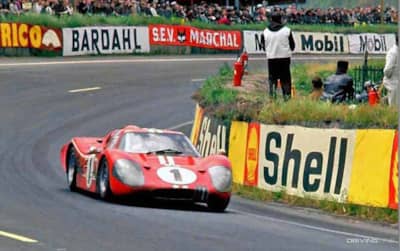 Dan raced in 86 grand prixs during the most dangerous and exciting Formula 1 era. He remains the only American to win as a driver/constructor for his epic 1967 victory in the Belgian Grand Prix at the classic high-speed Spa circuit. His car, the Eagle TG1 Weslake V12, is also regarded as perhaps the most beautiful grand prix car ever built.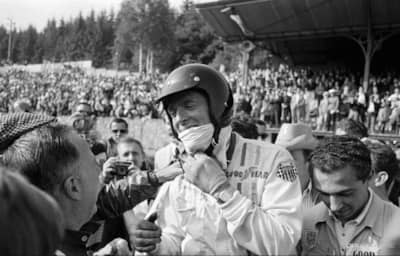 Gurney Eagles were top contenders in Indy car racing from '66 through the '80s and beyond. Dan took a couple of second place finishes—once behind Bobby Unser, himself driving a Gurney Eagle—and later as a team owner and constructor would build the dominant Indy car of the '70s, called simply the AAR Eagle. First hitting the track in '72, this wedge-shaped wonder would break every record in the books and bury the AAR shop in customer orders for years to come. The car would remain competitive for most of the decade.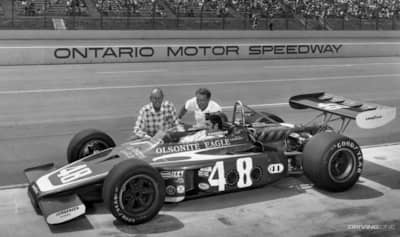 The great Mario Andretti was also impressed by Gurney's accomplishments, saying, "He is one of those that I've always admired. He was one of those people that make you a better race driver because they are so phenomenal. I've always had special appreciation for competitors who were versatile and who could win in different disciplines and he was one of them."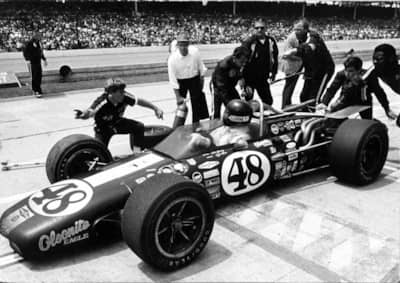 Andretti goes on, "He won in Stock Cars, he won in Indy Cars, he won in Formula 1, he won in Can-Am and Sports Prototypes. He was a complete race driver. He was truly a world champion that doesn't have the trophy, because of his ability. He was complete as a race driver because he was totally immersed. He was, truly, 100 percent in the sport, and he stayed in after he retired from driving and was a driving force. He contributed tremendously to the sport in so many ways. It's a huge loss. I loved the guy. I really did."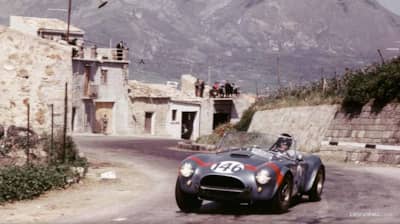 With all that said, the best way to judge the worth of a person isn't with trophies and statistics. Dan Gurney and the All-American Racers Fan Group maintain a lively social media page with frequent postings from AAR crew members, fabricators and Gurney fans from around the world.  Upon the news of Dan's passing, the page filled up with personal stories of interactions with Dan throughout his career.  Themes repeat themselves in the postings, like Gurney always having time for a photo or a kind word with the fans, and on the page many of those photos are shared.  Many ex-AAR employees offer condolences to the Gurney family and end with, "those years were my favorite," or "working at AAR was the best job I ever had" or "you were always my hero." In the words of one distraught fan, "Dan, you were tall, you were friendly and you were a class act.  You were everything America is supposed to be."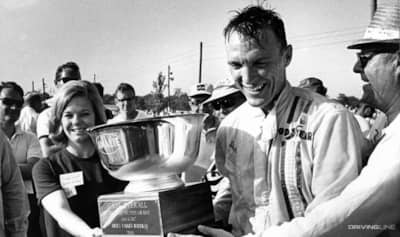 Dan Gurney leaves behind his wife Evi, and sons Justin, Alex, Jimmy and Dan Jr.
For more information, visit All-American Racers allamericanracers.com.