Datsun Legend Reborn: The BRE 240Z at Laguna Seca
While today we consider the Datsun 240Z to be one of the most influential Japanese sports cars of all time, it's easy to forget that when the car first hit the market way in 1970, it had a lot to prove.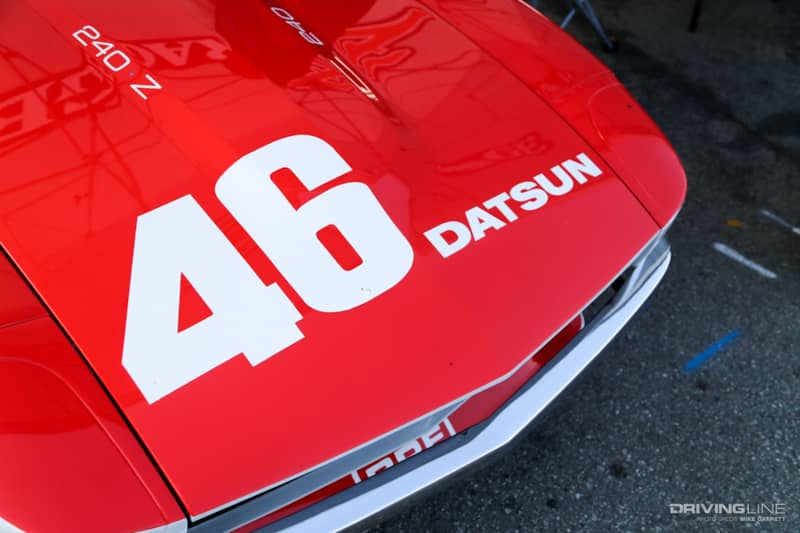 One of the ways Nissan helped show the Z could compete in America was by taking it racing; few 240Zs would become more famous than the ones campaigned by Pete Brock and the BRE team in SCCA racing.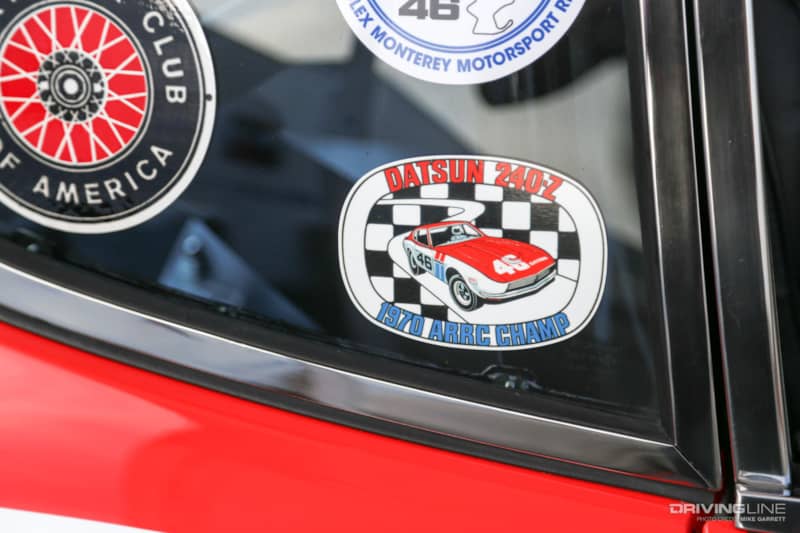 Along with the 2000 Roadster and later the 510, BRE helped legitimize the Datsun brand in America and proved that the inexpensive Japanese imports could run with the world's best on the race track.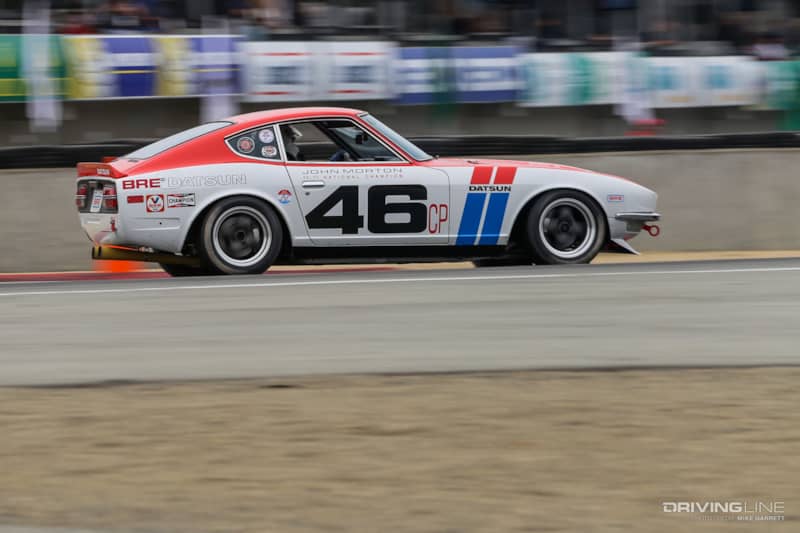 During our recent visit to the Rolex Monterey Motorsport Reunion, we caught up with the guys from Z Car Garage in San Jose, California, who brought out a very special machine for this year's event: a 1970 240Z owned by Randy Jaffe.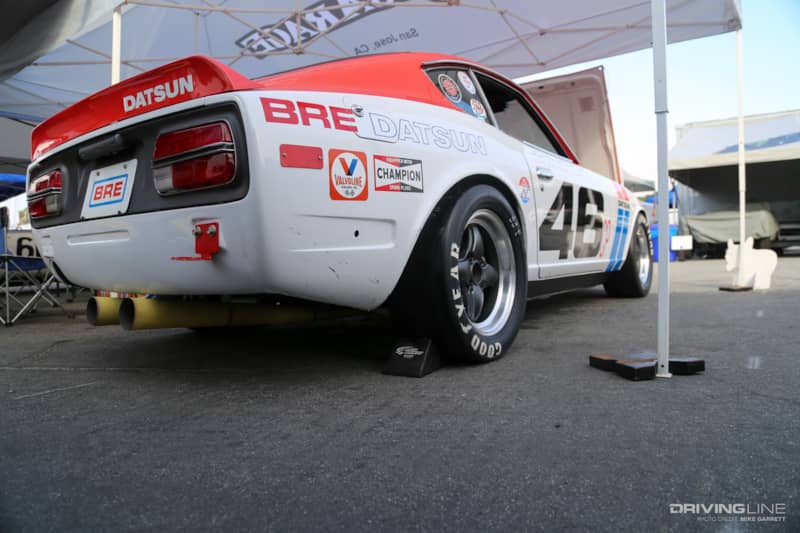 While the original #46 BRE chassis was lost to a crash, this car is easily the world's most accurate replica, and it uses many of the actual components from the original car.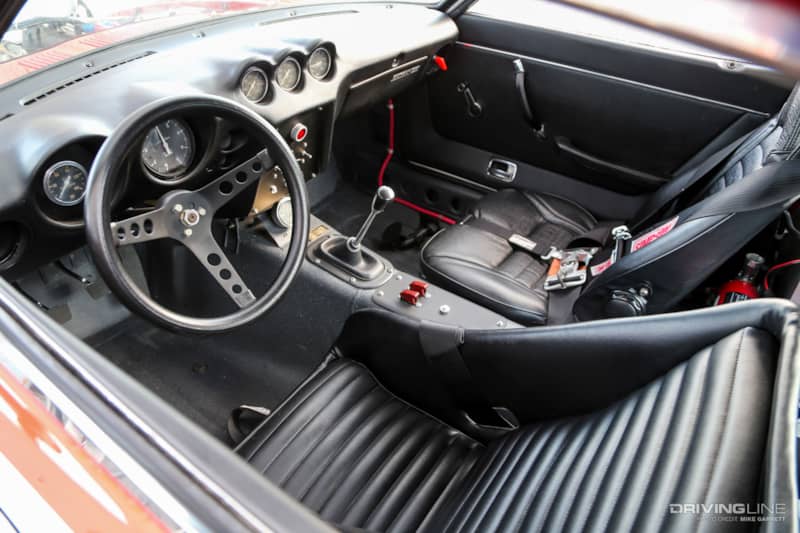 As in the original, power comes from a naturally aspirated version of the legendary Datsun L-series engine fade by a trio of Solex Mikuni side draft carbs. How would it do running in the enormous Group 4A which includes everything from fat-tired Corvettes to flame-spitting Porsche 935s?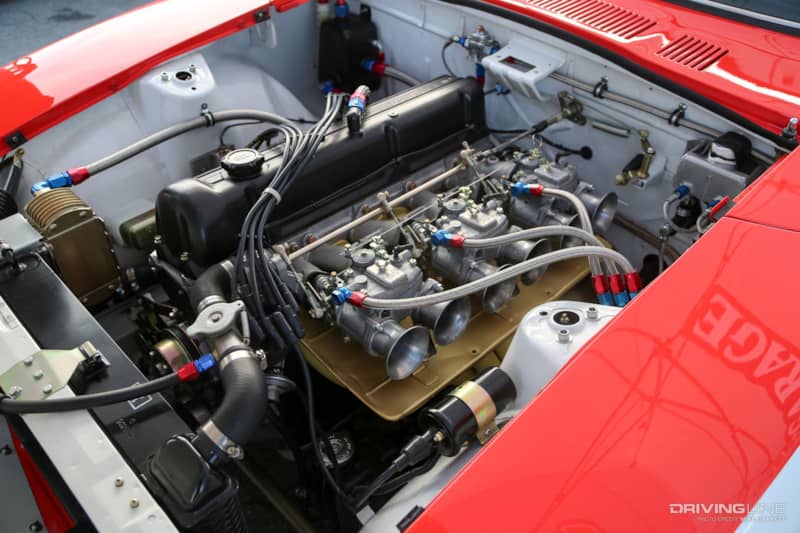 While the Z didn't have the raw horsepower to compete with the front-runners in the class, behind the wheel was none other than John Morton — legendary driver and original pilot of the car during the early '70s. Simply said, John put on a clinic as he hustled the Z around Laguna Seca.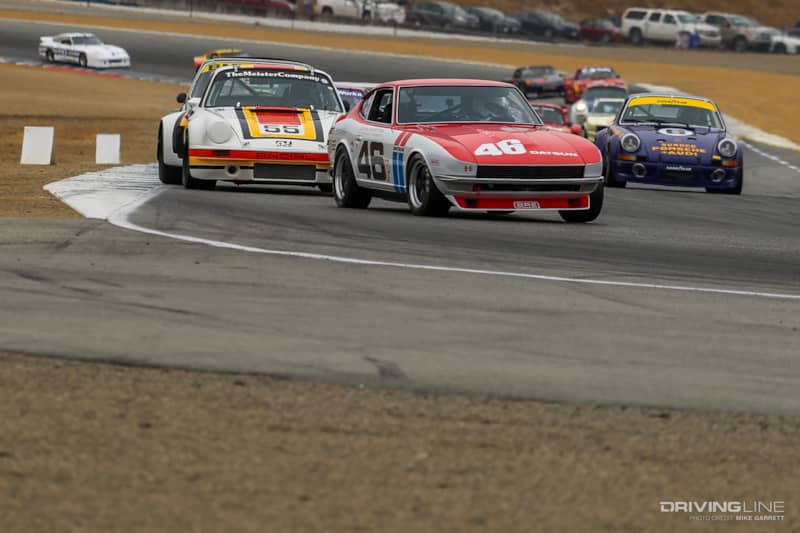 Watching John slice and dice through the field was magical, and needless to say, the 240Z covered in the iconic red, white and blue BRE livery looked fantastic while doing so.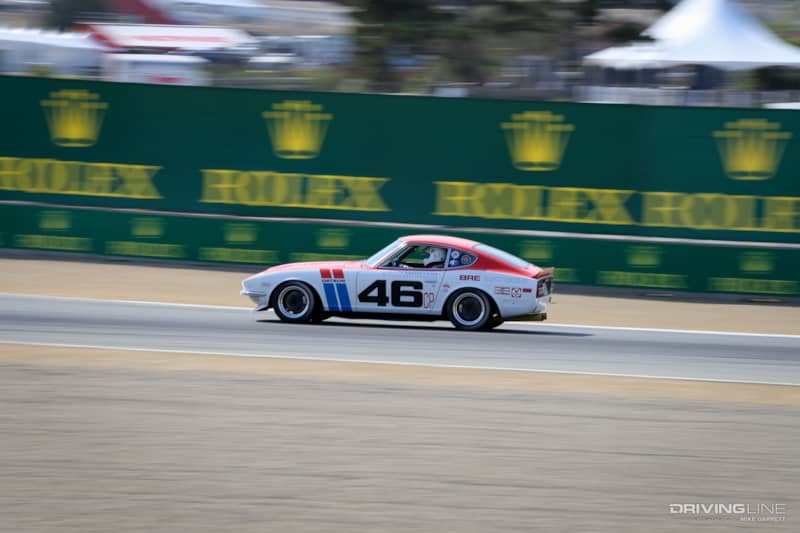 With lap times on par with much more powerful competition from Europe and the USA, the old Z turned out to be a bit of giant killer during the Rolex Reunion. We can't think of a more appropriate way to pay homage to one of the most iconic Datsuns of all time.