Rookie of the Year: A Vintage Datsun Built for Enjoyment
Growing up around hot rods and muscle cars, Justin Mazerolle knew his way around cars pretty well from helping out at his dad's shop in Nova Scotia, Canada. It wasn't until he earned his driver's license, however, that his interest in cars grew into a real passion. In 2013, Justin's passion materialized when he purchased his first project car: a '74 Datsun 260Z. You don't see many Datsuns on the road in Canada, he says, explaining his reason for choosing that particular make — with uniqueness playing a big factor.
Built Not Bought
From the very beginning, Justin wanted to ensure every decision he made with the build was purposeful, personal and well-informed.
"When I first bought it," Justin says, "I waited for a few months before I decided what I wanted to do with it."
Although time spent in his dad's shop during his childhood had equipped him with basic automotive knowledge, Justin hadn't built anything of this magnitude before. Once he got started on the Datsun, inexperience did nothing to discourage the rookie. He bought his own welder and got to work, beginning by stripping the entire chassis.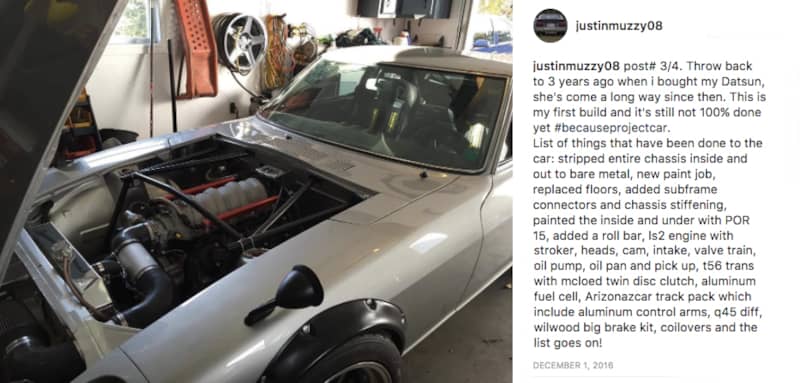 "With an older car, you're going to encounter some challenges around every corner," Justin says. For example: "You can't just buy body panels off the shelf, so I pretty much had to make those from scratch with sheetmetal."
Considering the phrase "built not bought" gets thrown around a lot these days, it can be questionable whether or not a build actually deserves the title, but Justin's 260Z clearly qualifies. Aside from the Arsenault Cylinder Heads–built LS2 engine dyno-tuned by JD Racing and help from JP Boudreau to install the roll bars, Justin really did all the work himself — mostly in his dad's humble garage — from bodywork and spraying the Grigio Steel Metallic–colored paint to installing the Arizona Z "Track Pack" suspension and getting the stance just right.
Some of its other modifications include new floors, a new paint job, a T56 transmission with a twin-disc clutch, an Arizona Z Car suspension Track Pack, Wilwood brakes, aluminum control arms and coilovers, Nitto NT05s and more.
Purpose Built
While he considered other engines, Justin opted for an LS swap for a number of reasons.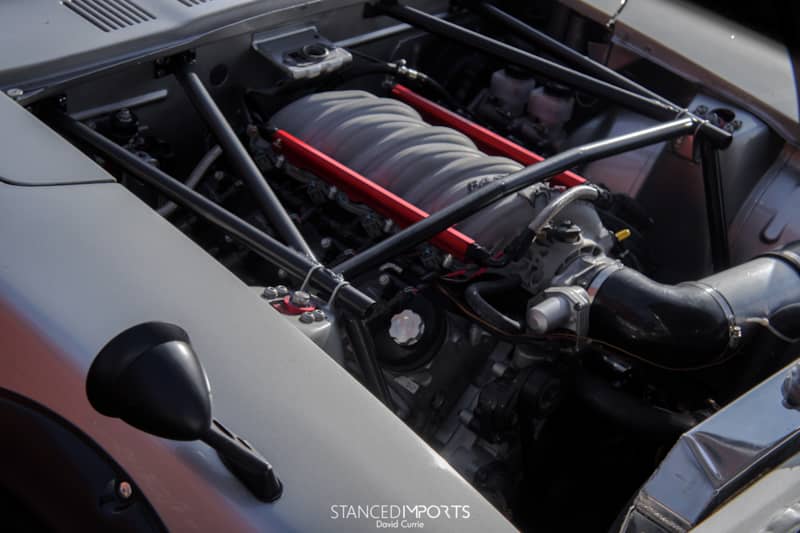 "I chose the LS engine because it was the perfect platform for what I wanted to do with the car," Justin explains. "It's lightweight and small, helping with weight distribution, and there's plenty of aftermarket support for it. Why go with something else when you can have more than 400 lb-ft of torque at the wheel at 3,000 rpm and have a redline of 7,000 rpm naturally aspirated?"
As far as tires go, Justin consulted forums to find a quality drag radial. His search led him to Nitto NT05s, known for their precision and responsive handling.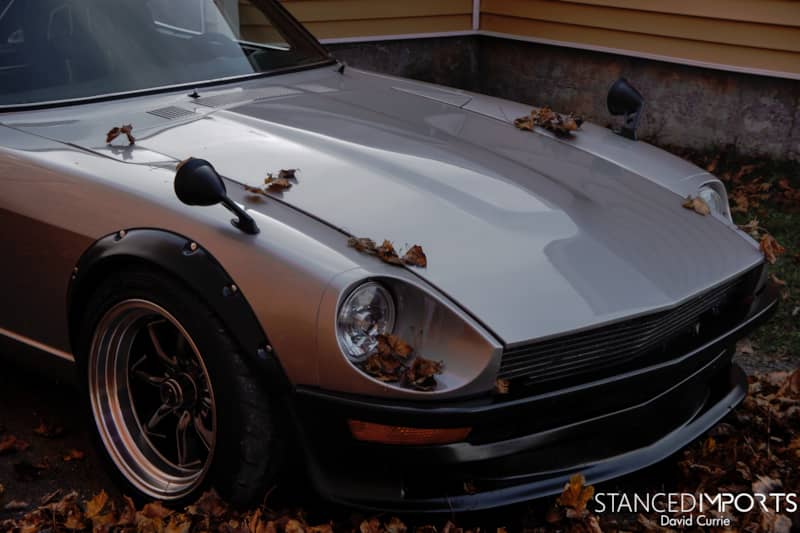 "No use in getting a car if you don't have the tires to back it up," he says, pleased with the way they have performed on his daily driver.
That's right, the vintage Datsun is his daily driver, because why not enjoy the fruits of his labor? One of the best pieces of advice Justin has received during this journey is to "keep the car driveable for as long as possible." When considering all the work put into any project car — 3,000 hours and counting, in Justin's case — it can be easy to get overwhelmed. Sometimes, the ability to simply drive the car can put things into perspective.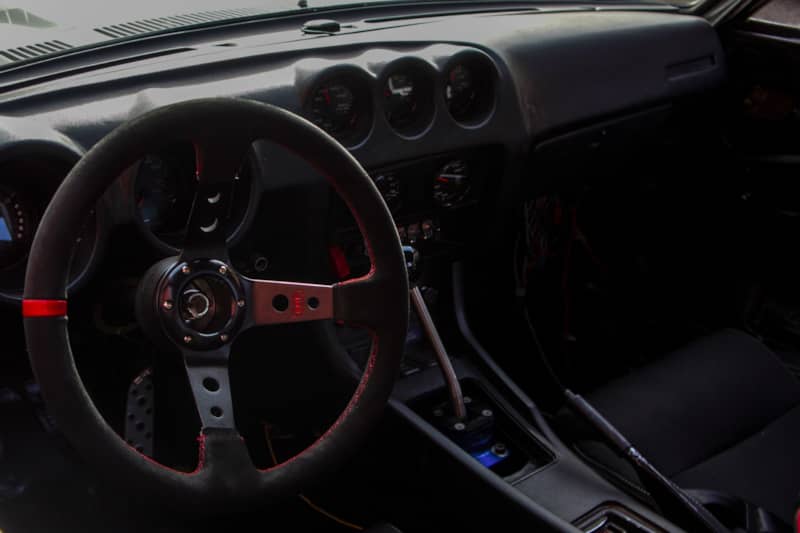 "I like the fact that it's so small," Justin says. "I like the feel of driving it, the steering wheel, no electronics — I can really feel the road and all the power." In short, he loves his car.
Universal Appeal
Turns out, many other people seem to love Justin's car, too — ranging from younger stance crowds to older muscle crowds. Justin credits his Datsun's overall positive response to its clean build. There are aspects that will always appeal to someone, whether it's the wide flares and stance to the V8's rumble.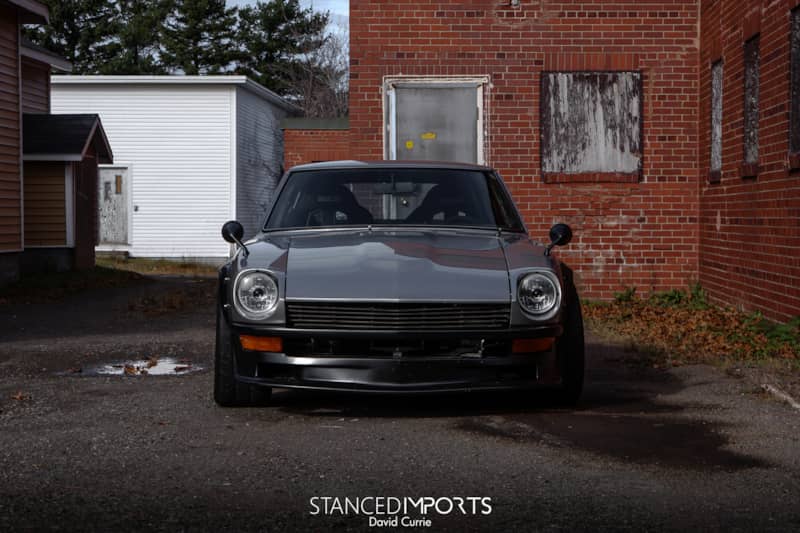 Justin recently started entering car shows within the past year, including Speed Sport East and Atlantic Nationals; however, success does not seem as distant as one might suspect. At Maritime Modified, his very first car show (albeit a small one), his Datsun was awarded Car of the Year. Imagine being a first-time builder and winning that!
The Next Leg of the Journey
What's next for Justin?
"The project is nearing its end pretty soon — just a few tweaks here and there," he says. "I'm in the process of redoing the entire wiring from light to light. During this process, I've found things I can redo to be better the second time around."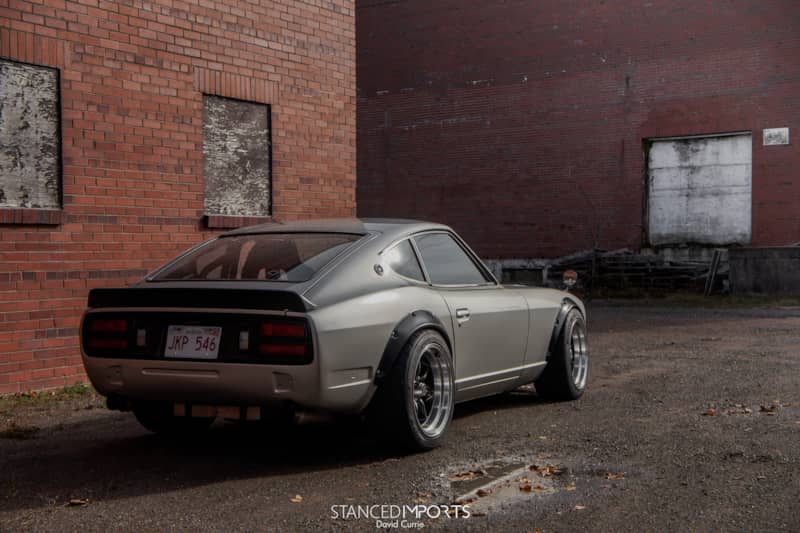 While a second build is in the near future, Justin hasn't decided yet on the particular car; for now, he's content building and driving his Datsun. Current plan? Enjoy the ride.
Details and Specs
1974 Datsun 260Z
| | |
| --- | --- |
| LOCATION | Nova Scotia, Canada |
| ENGINE | Pontiac GTO LS2 by Arsenault Cylinder Heads with Manley Performance pistons and COMP Cams (0.621/0.621 lift, 236°/242° duration) |
| POWER | 469 hp at 6,000 rpm, 465 lb-ft of torque at 4,600 rpm |
| TRANSMISSION | T56 with McLeod Racing RXT twin-disc clutch and B&M shifter |
| SUSPENSION | Arizona Z Car Track Pack (billet-aluminum front and rear) with Arizona Z Car coilovers |
| WHEELS | Rota RKR (17x9.5-inch wheels, -20mm offset) |
| TIRES | Nitto NT05 (255/40R17) |
| BODY | Subframe connector with roll bar, Marugen Shonkai flares |
| INTERIOR | Sparco seats, OMP steering wheel |
| SPECIAL THANKS | To my father, Jean-Guy, for the support and help he's given me |
(Photos: David Currie)
Follow Justin's car-building journey on Instagram @justinmuzzy08.