Diesel Show Trucks, Drag Racing And Sled Pullers Take Center Stage At U.C.C. 2023
Anyone who attended this year's Ultimate Callout Challenge in Indianapolis will tell you this mecca of a diesel event is growing in leaps and bounds. And due to no live-stream being available for 2023, anyone who wasn't in attendance June 1-4 highly regrets it. This year, competitor turnout was at an all-time high and the show 'n shine competition was sold out, with a colossal 500-plus entries parked on the grounds of Lucas Oil Indianapolis Raceway Park. Out on the drag strip, U.C.C. competitors flexed their muscles with 5-second eighth-mile times while hundreds of racers competing on behalf of the Outlaw Diesel Super Series kept the track warm and the fans entertained.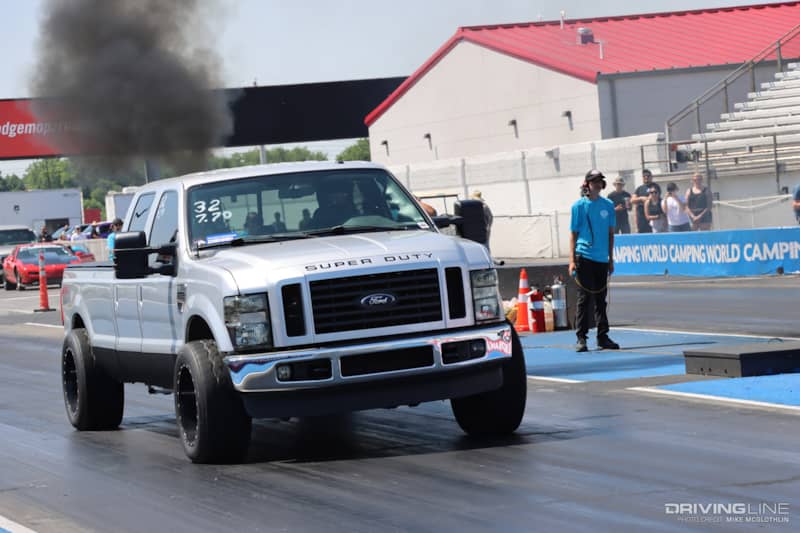 But this year, in addition to the U.C.C. truck pull taking place on the final day of festivities, Day 2 welcomed a truck pull right beside the drag strip. There, Limited Pro Stock and Pro Street diesels battled for the furthest distance in the dirt—all the way up until the noise curfew kicked in late that night. In the DPI Expo, wild engines, massive turbos and problem-solving parts were on display, along with several brand-new, first-class truck builds. Below, we'll give you a taste of everything on tap at U.C.C. 2023. But stay tuned for our coverage of all the top-shelf parts and engine eye-candy we came across in Indy.
U.C.C.'s Largest Show 'N Shine Yet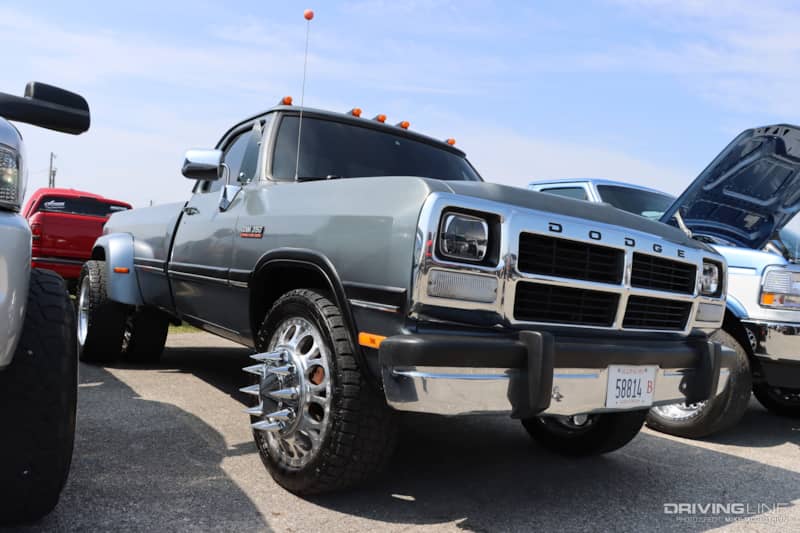 The show 'n shine is always a big draw at the Ultimate Callout Challenge, but this was the first year we can remember where entries were completely sold out. In fact, the show 'n shine turnout was so great that the field had to be split up and parked in two separate areas. According to U.C.C. organizers, 527 trucks were part of the Amsoil-sponsored show 'n shine program. Imagine walking an entire mile and seeing nothing but the nicest trucks you've ever laid eyes on. Fans of the O.G. Cummins-powered Dodges were not disappointed, as there were plenty of ultra-clean first-gen entries like this in the running.
Brand-New Truck, Brand-New Mods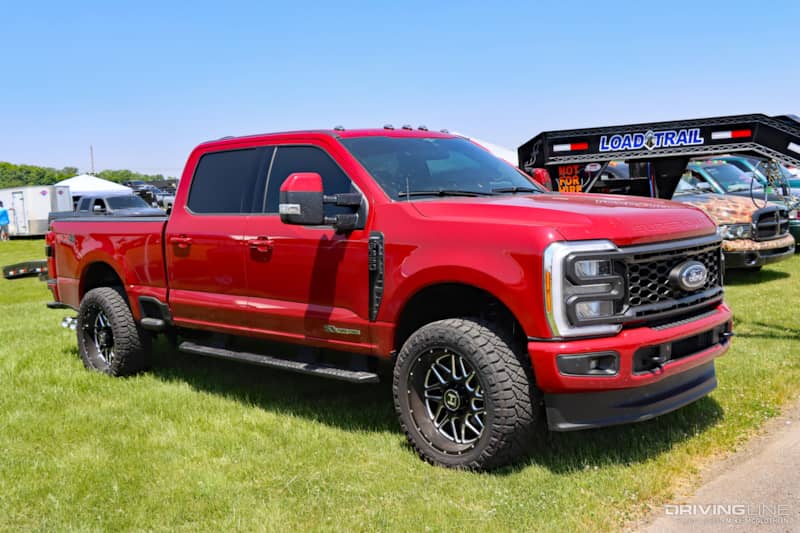 We love seeing brand-new trucks immediately stylized to fit the owner's idea of what they want their truck to look like. Over in the drag race pits we spotted this '23 Ford F-350 tow-rig. The Lariat badge was a hint that the all-new, high output 6.7L Power Stroke was present under the hood. At least for now, Lariat is the highest trim level that can be had in conjunction with Ford's 500 hp, 1,200 lb-ft of torque (H.O.) version of the 6.7L Power Stroke. A leveling kit and LT295/55R22 Nitto Ridge Grappler hybrid terrains mounted on 22-inch Hostile wheels makes for one tough-looking Super Duty.
Billet Steel & Sex Appeal…And Six Mud Terrains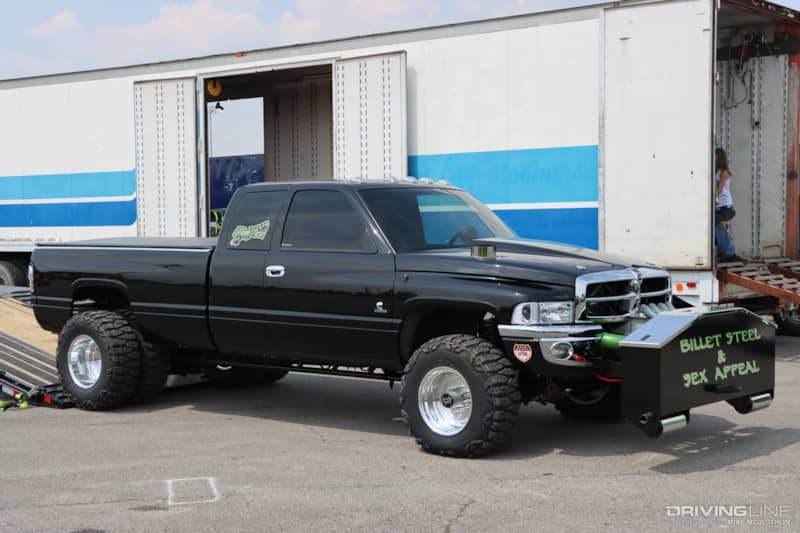 Nothing says "aggressive" quite like a dual rear wheel second-gen Cummins sitting on six Mud Grappler tires. Jordan Jackson brought his nasty Limited Pro Stock Dodge out to Indy to shake things up in the sled pull sanctioned by the Epic Pulling Series. And while a noise curfew ultimately shut down the action in the dirt, at the time the action ceased Jordan was sitting in Third Place in a field that was chock full of some of the best-running trucks in the country. Mud Grapplers remain a favorite among 3.0 (Limited Pro Stock) and 2.6 (Pro Street) pullers, where DOT tires are a requirement in order to compete.
Show And Go 5.9L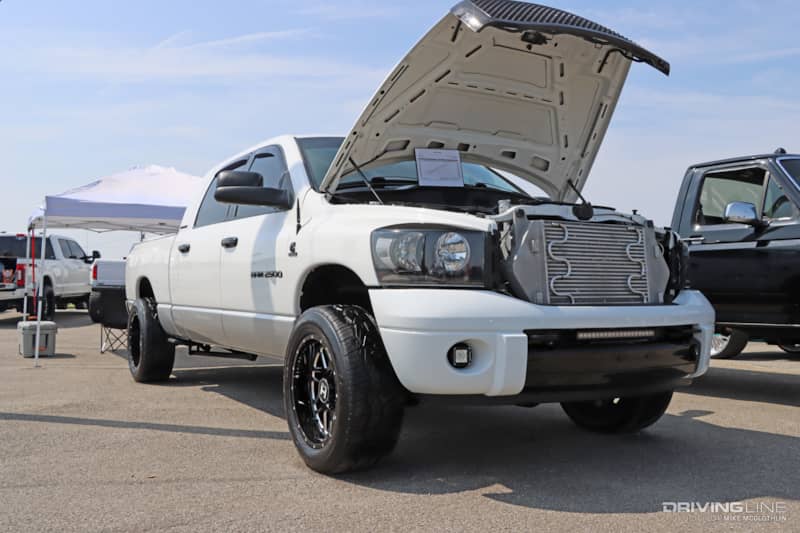 Daniel Ivaska's '06 Dodge is subtle and simple. There's no wild turbo combination, garden hose injectors or flashy paint. Just a mildly-built 5.9L Cummins with a parts combination that's perfectly dialed in—and an 11.5-second timeslip to prove what his third-gen is capable of in the quarter-mile. Daniel's crew cab Laramie gets it done with an S364.5 SXE turbo, 50-percent over injectors, a Sportsman CP3 and a battle-ready 48RE from Dan's Diesel Performance. Throw a little nitrous in the mix and you start to see why mid-11s are possible in this supremely clean daily driver.
Not Just Any Other White Lightning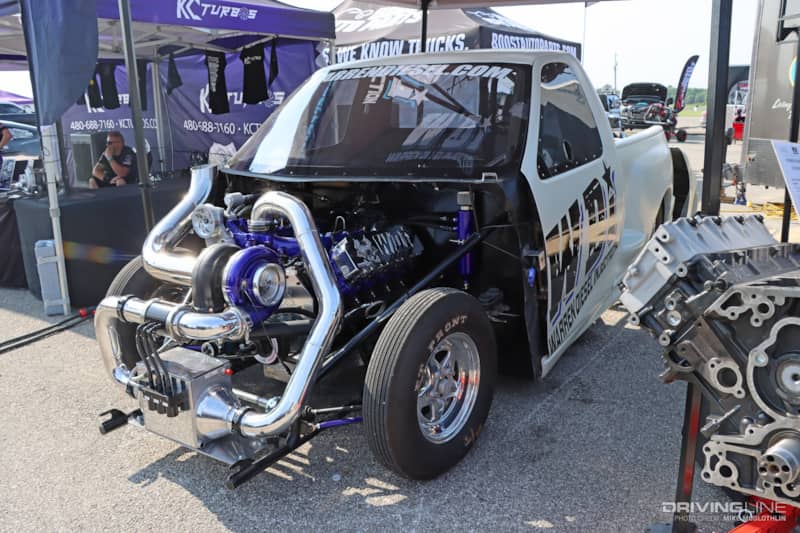 It's something you don't see every day, but that's exactly what makes it so unique. Meet the new collaborative effort between ODSS drag racer Austin Denny, Warren Diesel Injection, Hammertech Racecars and many, many others. It's an '03 F-150 Lightning graced with a 6.0L Power Stroke and that is in the final stages of being prepped to run the Pro Mod diesel class. The HEUI-fueled 6.0L is nitrous-fed, equipped with a sizable single Garrett GT55 and is backed by a TH400 transmission. The goal? Collect the quickest Power Stroke timeslip in the land—an eighth-mile ET of better than 4.51 seconds.
Trucks On 26's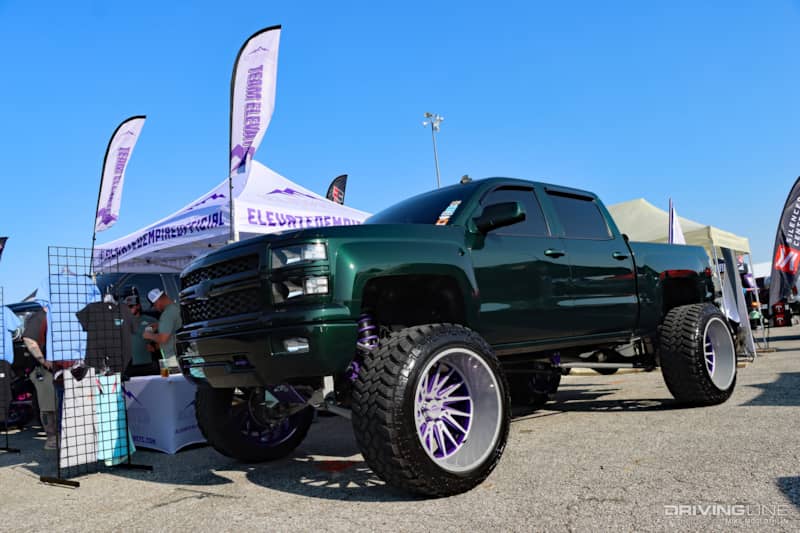 From slammed to lifted (and even to monster trucks), U.C.C. 2023 had everything the modern truck enthusiast is after. At the Elevated Empire booth, we spotted this sleek dark green Silverado resting on 40x15.50R26 Nitto Trail Grapplers. The one-off, 26x14-inch wheels helped set the truck apart from the rest of the crowd, especially with the purple accents that match the suspension and steering components. As far as the show truck scene goes, 26's are still "in," at least until the next big thing arrives…
More Than 300 Trucks Took To The 'Strip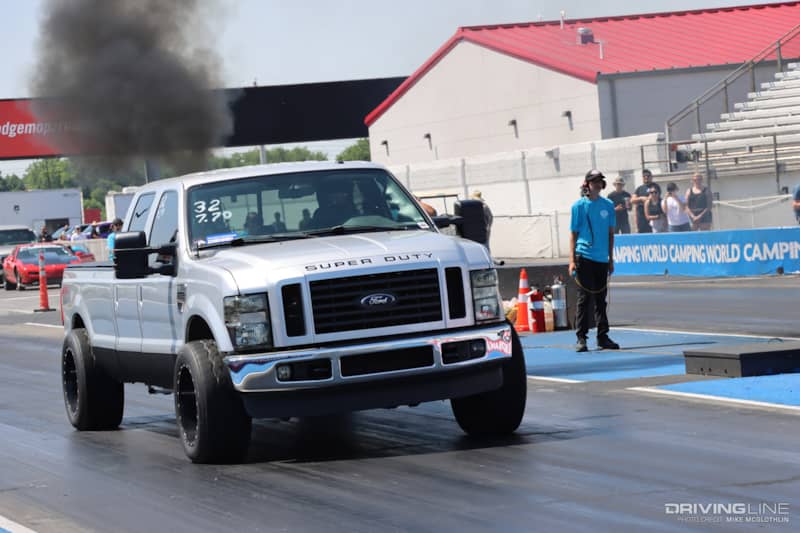 Out on the track, this 6.4L-powered crew cab Super Duty was putting its NT420V's to the test with four-wheel drive launches and mid-7-second ET's. On this pass, the driver had his work cut out for him, breaking out of the much-desired 7.70 goal with a 7.63 at 89 mph. We're told 311 tech cards were turned in for the ODSS (drag race) portion of the Outlaw Diesel Revenge event that runs alongside U.C.C. this year. And even though those numbers are spread out across everything from test-n-tune to Pro Dragster, that's a massive turnout for any diesel drag race.
Going Rounds At 1,500+ HP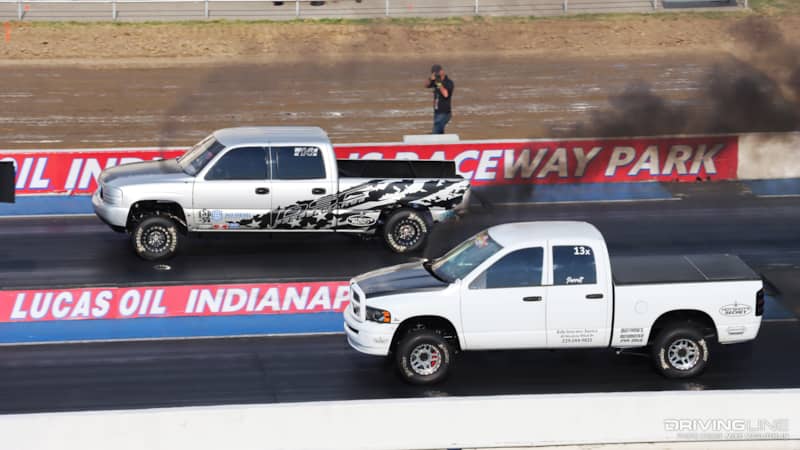 A 13-truck field made the call for the 5.90 Index class this year, and Jerry Parrott (the white Dodge pictured above) took home the big win. Parrott is now two for two on the year and has opened up a considerable points lead over Second Place competitor Brett Marcum, who's also lights-out behind the wheel. In most cases, racing in the 5.90 field calls for at least 1,500 hp, although many are capable of much more than that and could even bump up to the quicker Pro Street field if they wanted to.
More From

Driving Line
This wasn't our first rodeo at the Ultimate Callout Challenge. The truck's capable of winning this 3-day torture test are packing a huge punch. Just take a look at the 2021 winner's 2,500hp Ram and you'll see what we mean.