Diesel Swap Special: An LBZ Duramax-Swapped '98 Chevy Half-Ton
The best swap projects are always executed by driven individuals. A vision of what the vehicle will look like and how it will perform once it's complete serves as the ultimate motivation to pour long hours and (often) loads of money into the dream. Blake Twiehaus and his twin brother, Adam, carried this out to a "T" with their '98 Chevy K1500 build. "The plan was to build a truck as if it was assembled in '98," Adam is quoted as saying. The eastern Missouri, early 20-somethings grew up riding in their father's '94 Chevy K1500, which provided both added meaning and a sentimental touch for their own project once it commenced.
Looking to build something truly different, the brothers kept the Bow Tie GM-powered by sourcing a complete LBZ Duramax diesel drivetrain. A wrecked '06 ¾-ton donor proved vitally instrumental, as was their attention to detail and patience. Incredibly, Blake and Adam completed the project in less than a year, and with stunningly clean and fully-functional results. Now, Blake daily drives the Duramax half-ton, tows with it, and even displays it at car and truck shows, where it's known to earn best-in-show honors. It's a fitting finish for a pair of highly passionate, overly-motivated truck enthusiasts. Keep scrolling for a look inside their one-of-a-kind, ¾-ton-swapped, Duramax-propelled, Allison-shifted half-ton.
Half-Ton Up Top, ¾-Ton Underneath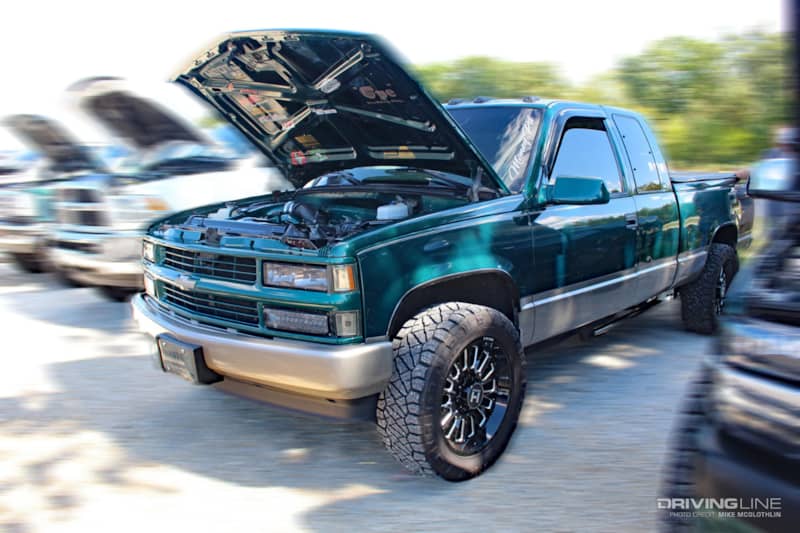 Not bad for two brothers working exclusively out of a non-insulated, 24x24-foot, two-car shed… And thanks to getting their hands on a wrecked 2006 Chevrolet Silverado 2500 HD, Blake and Adam had something solid to work with. Starting with a bare frame, no axles, no differential, and a bare cab with no interior sitting on said frame, the homegrown swap got underway in earnest. To handle the heft of the LBZ Duramax, the half-ton's independent front suspension was upgraded to K2500 hardware. And to hold up to the stress that would come with a torquey diesel in the mix, an AAM 1150 rear axle was bolted in place.
Spotless Engine Bay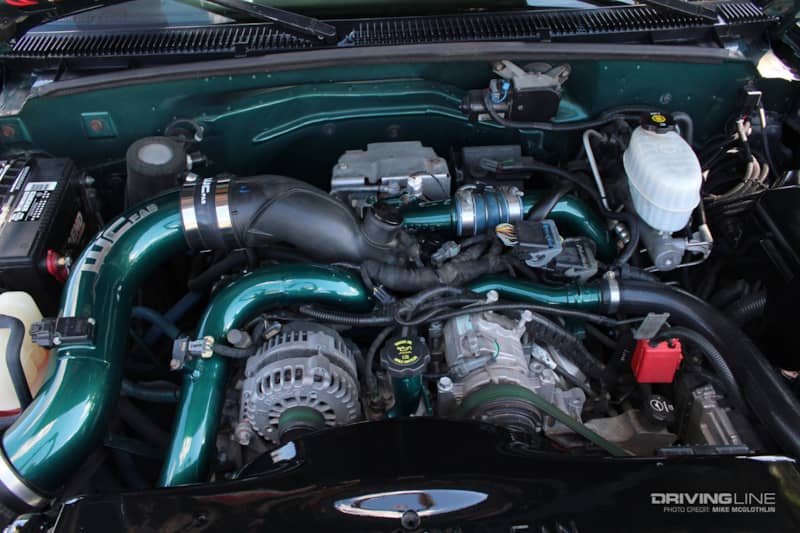 Opting for what is arguably the most sought after model in the Duramax lineage thanks to its out-of-the-box horsepower and minimal emissions equipment, an LBZ (found in '06-'07 GM trucks) got the call. As you can see here, the end result is beyond clean—but getting the 6.6L V-8 and all of its supporting components to fit was no easy task. For one example, a second-gen Cummins intercooler proved to be the best fit within the cooling stack. The factory, unmodified LBZ still sports the factory Garrett VVT turbocharger as well which, thanks to its variable geometry turbine housing, makes for quick spool up and all-around strong drivability. The OEM heat shield has even been retained.
Mods Aimed At Performance And Durability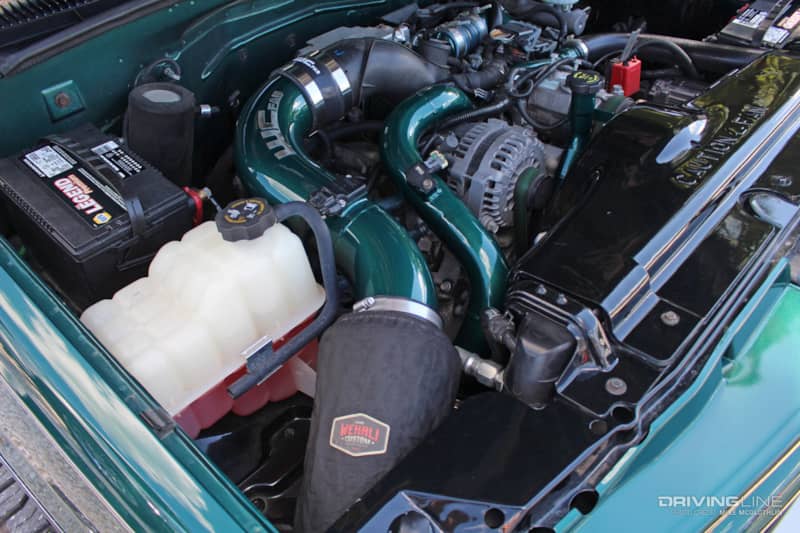 While the LBZ Duramax was untouched, internally, a few upgrades geared toward reliability and performance were bolted to it (or uploaded into the ECM). A 4-inch diameter cold air intake from Wehrli Custom Fabrication opens up airflow for the turbo and an 80hp tow tune brings added fuel into the equation for a little extra giddy up. The OEM Bosch CP3 high-pressure fuel pump, which is capable of 26,000-psi, receives a steady 10-psi worth of fuel supply pressure thanks to a 165-gph FASS Titanium series lift pump system mounted along the driver side frame rail.
Show-Worthy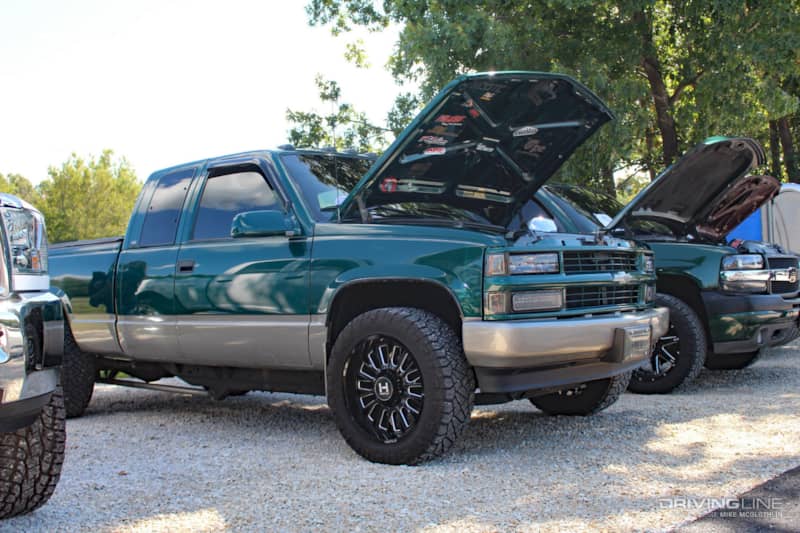 Come summer, you can find Blake's half-ton Duramax creation making the rounds at local car and truck shows, and we've even spotted it at the Scheid Diesel Extravaganza show 'n shine in years past. When we came across the truck last September, we were floored upon discovering the LBZ Duramax (and not a Cummins or even the old 6.5L Detroit) under the hood. Our initial reaction isn't uncommon for anyone passing by the truck for the first time.
Hybrid Terrain Tires On 20s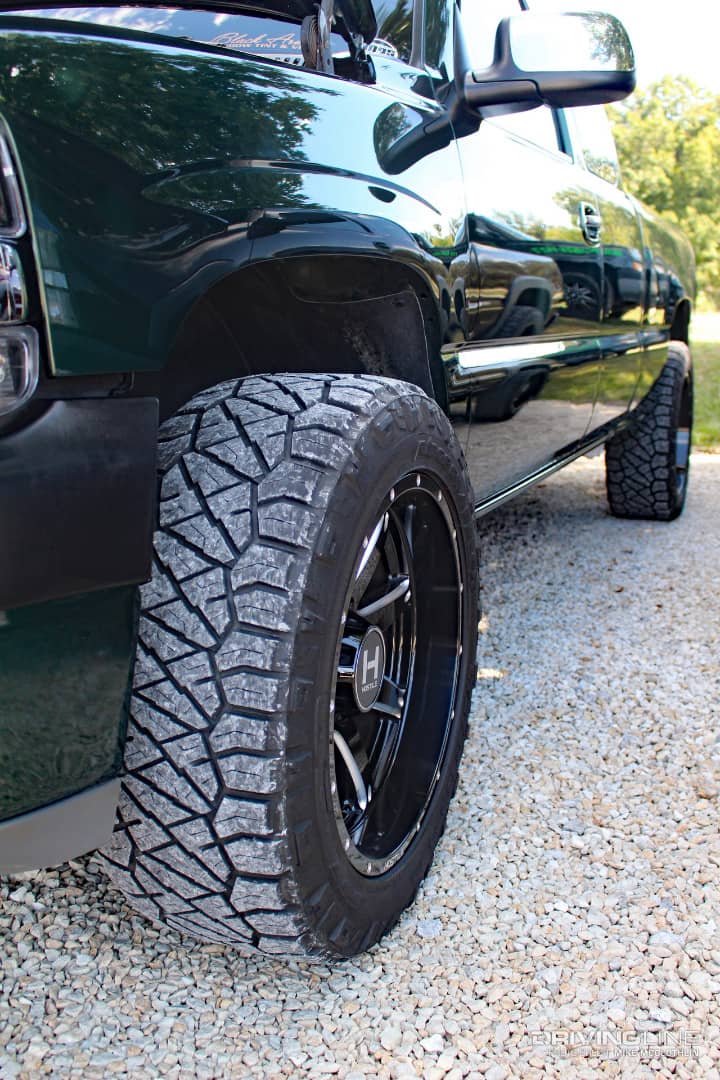 Because the truck is still used as a truck (it tows, it dailies and it even sees 4x4 on occasion), it's fitted with an all-purpose tire: Nitto's Ridge Grappler. The LT275/55R20 E load range hybrid terrain tires measure just over 32-inches in diameter, more than 11-inches wide and are mounted to 20x10-inch Hostile wheels.
Integrated Factory TapShifter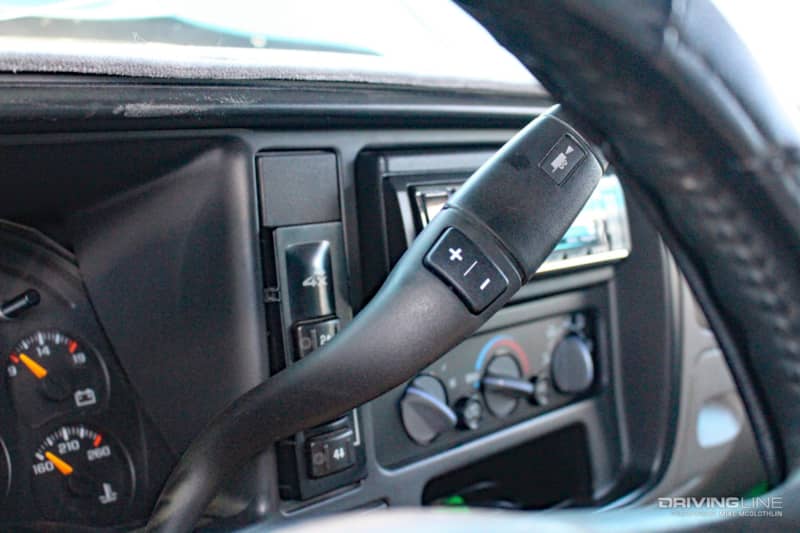 Never underestimate the determination of motivated individuals—especially in the automotive realm. Aside from Blake and Adam's love of the GMT400 and namely the body style associated with the old GM platform, a major source of determination for performing the extensive swap boiled down to the project's naysayers. Comments like "Oh, I don't think it'll ever work," drove Blake and Adam to make sure it did work. In fact everything works, including the truck's ABS system and even the '06 TapShifter for precise control over the Allison 1000 (shown above).
NP263 XHD Transfer Case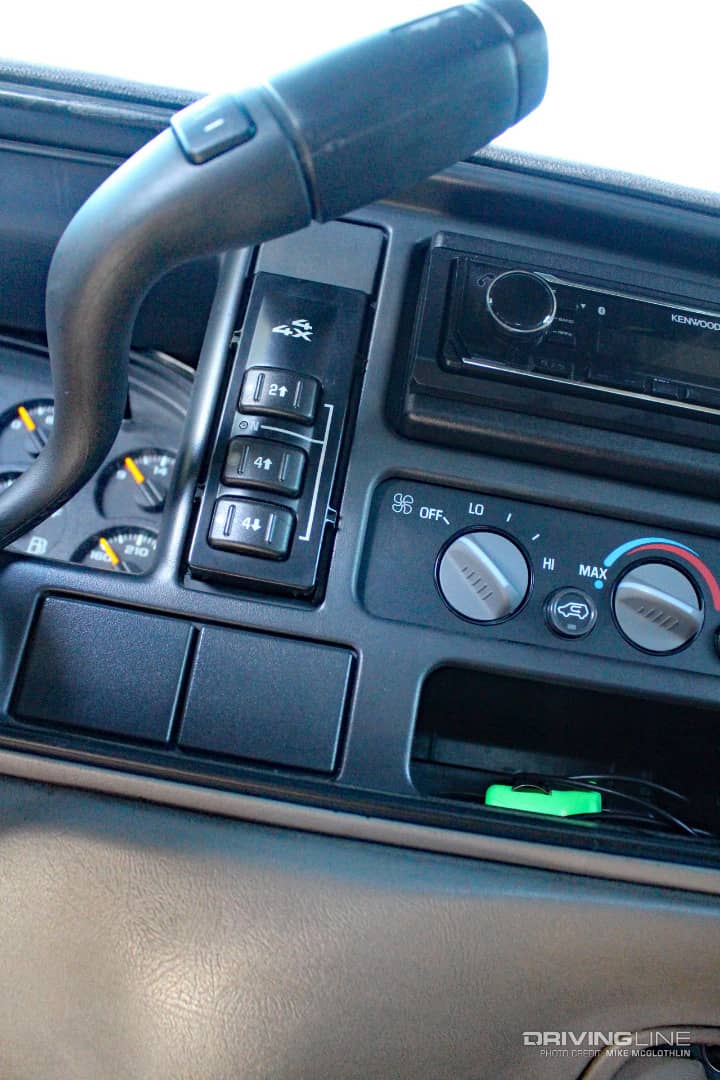 Along with the six-speed Allison 1000, the NP263 XHD transfer case from the '06 HD donor is under the truck also. And as you likely already guessed, Blake and Adam made the electronically selected four-wheel drive NP263 XHD functional themselves (not to mention that they handled all the rest of the truck's wiring). The 2-Hi, 4-Hi and 4-Lo options are available via this Aupoko 4x4 selector switch. The truck's ABS system performs flawlessly, too.
Well Said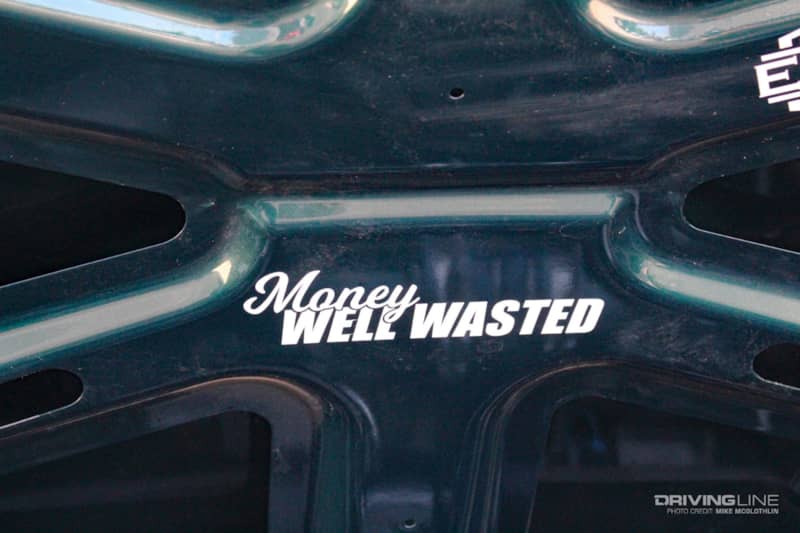 Whether you've built a ground-up masterpiece of your own or you've simply added a few bolt-ons to your pride and joy, anyone who's ever enjoyed the automotive hobby can appreciate this sticker. It was the first thing to grab our attention on the underside of the truck's hood, and is actually what pulled us in for a closer look in the first place. From out of a small shed in the middle of America, Blake and Adam built the truck of Blake's dreams. That's automotive ambitiousness in its finest form.
More From

Driving Line
You may have seen Duramax-swapped Suburbans in the past—but not one like this. Check out this 

1,000hp Corvette-killer

 

that seats seven.