Drop It Like It's Hot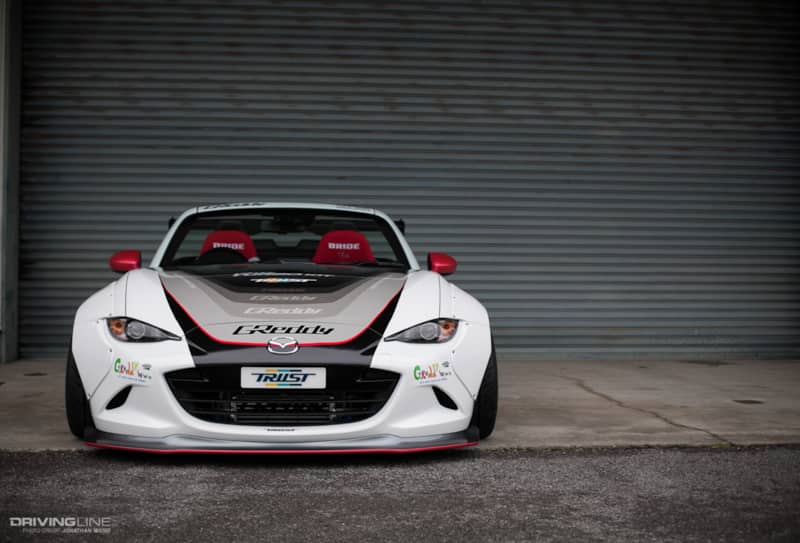 Coming in hot amongst the most talked about cars at this year's Tokyo Auto Salon was the TRUST ND MX-5 Miata, and no surprises here, it's looking great showing off the latest from the mind of Kei Miura, the mastermind behind the Rocket Bunny and his latest empire, Pandem. The small roadster gets wider fenders and exposed rivets, the familiar look that can only be complimented by the matching front lip and huge trunk mounted wing. When Miura launched renderings on social media, it made lots of big noise, and we were excited to be able to see it in person.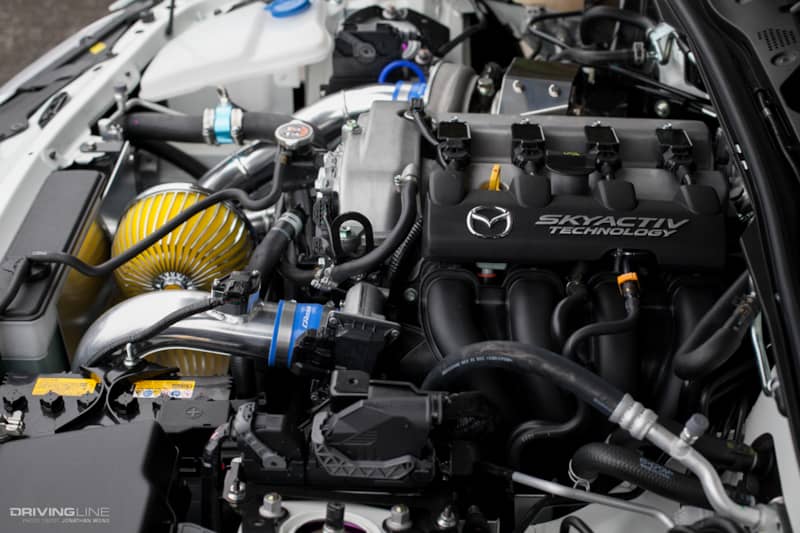 Being a new chassis, the ND was a popular selection for many tuners exhibiting at TAS, making it the perfect place for TRUST to showcase newly developed parts that will soon be available to customers. Right now there's an intake kit and exhaust, but under the hood of this particular demo car is a custom turbo kit and one-off dampers, which they've been able to slam the car with on top of Volk Racing TE37V wheels.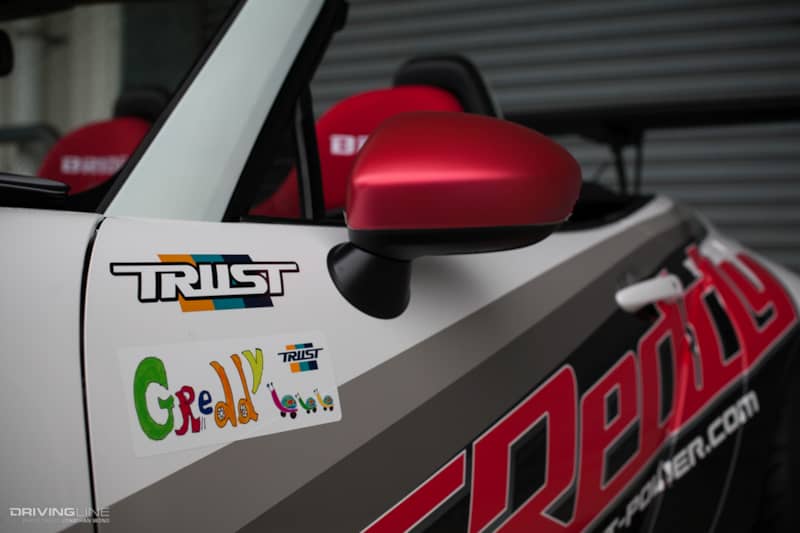 If you're a long time GReddy fan, you've probably noticed the new logo design. TRUST says they designed it with the help of a few special education kids, who used snails as their inspiration, largely because turbos look similar to snails. This gained TRUST nationwide exposure for getting so involved with their community.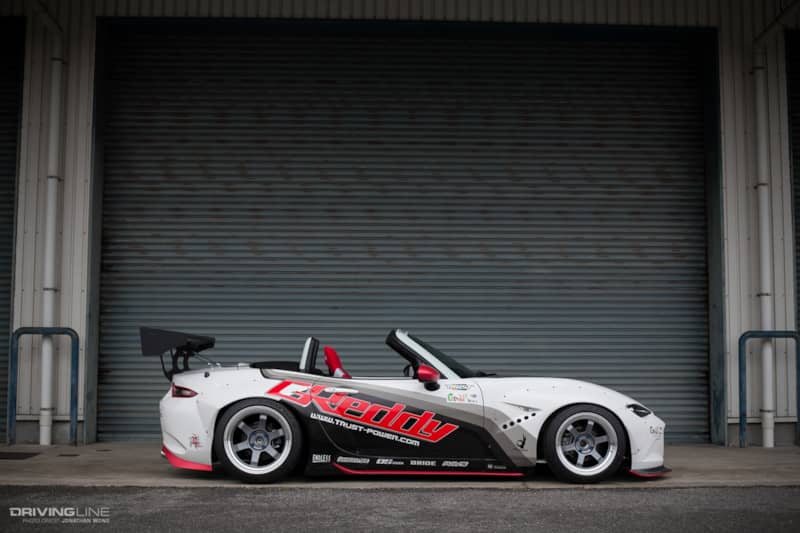 We would liked to have taken the MX-5 out for a spin but it's much too low and the fenders seriously aggressive to turn the wheels full lock without the possibility of ripping them off in the process of driving. As fun as it is to drive the car stock, we can only imagine how much more fun it is with a little turbo boost and the top left down as it goes for a cruise through the streets of Tokyo…we already know it has the looks to do the job right.