Five Reasons to Love the Mazda MX-5 Miata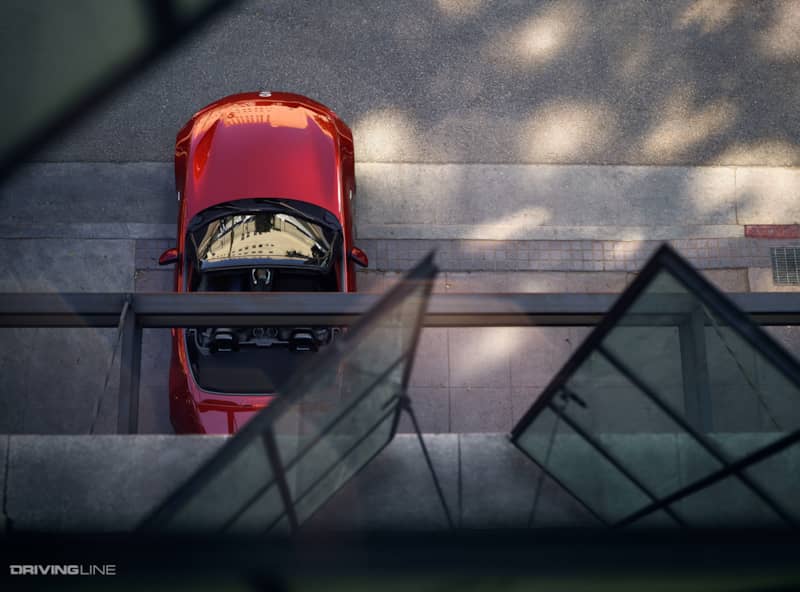 I vividly remember the first and last time I drove a Mazda Miata. The first time was way back in 1996, owned by a friend of mine who lived down the street from my parents' house. For years he owned a CRX, similar to my Civic Si hatchback, and for some unknown reason, he went and got a Miata. "It's rear-wheel drive!" he'd tell us proudly, and thought it was the most fun thing to drive. I had to see what it was all about. Power-wise, it wasn't that much faster than my Civic but the handling in comparison was by far superior, and it was bone stock. Then again, I had cut springs on my Civic. Still, that drive all those years ago left a lasting impression on me.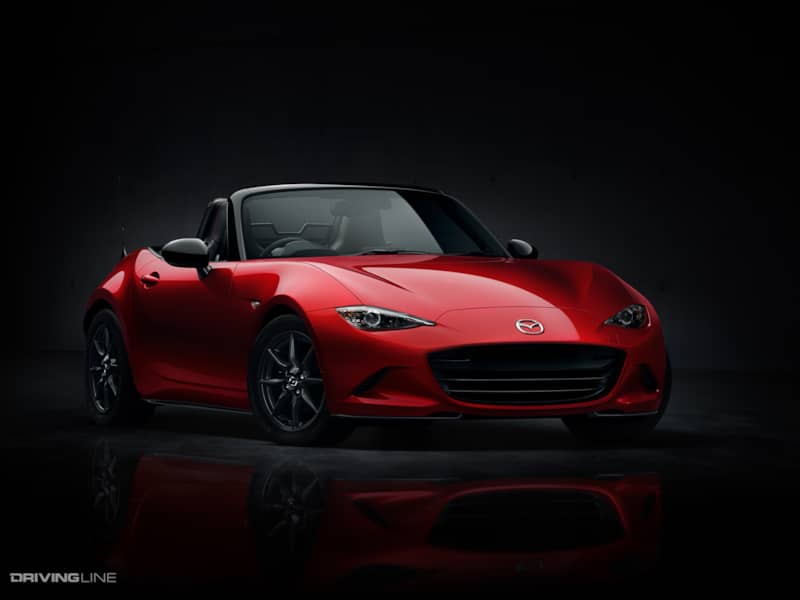 Fast forward to 2016 and I can proudly tell you that not much has changed in the past 20 years. The current MX-5 still drives awesome and its handling is lightyears improved. I may not be the race car driver I'd always wished I'd become after all the years, but my many years on the road have told me that I'm not bad, and this car is still something I'd like to own one day. Here are five reasons the ND Miata kicks mucho ass: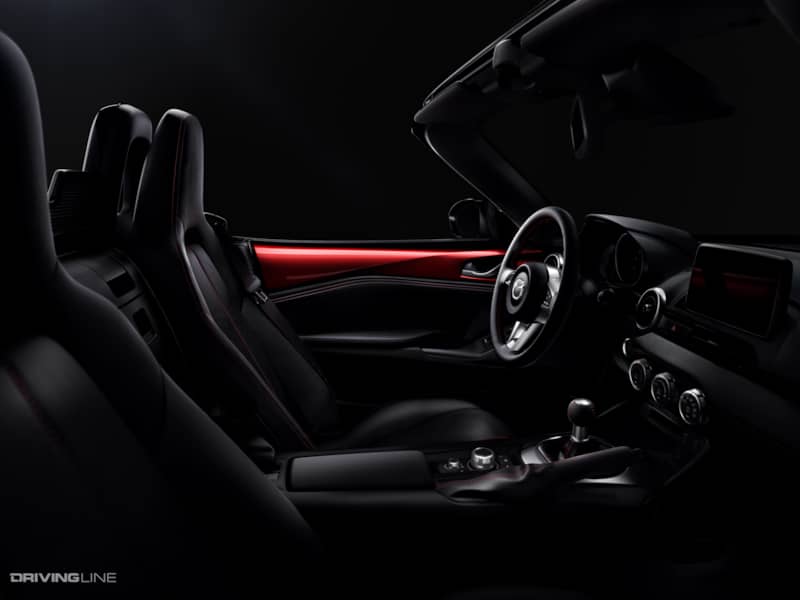 1. Low Seating Position: First thing I noticed when I plopped down into the driver's seat, it's low. It's also not as uncomfortable as one might thing, but because it is so low, the act of getting in and out of the car is what made my back hurt more than the actual seating position. But once inside? Money. Felt like being in a race car.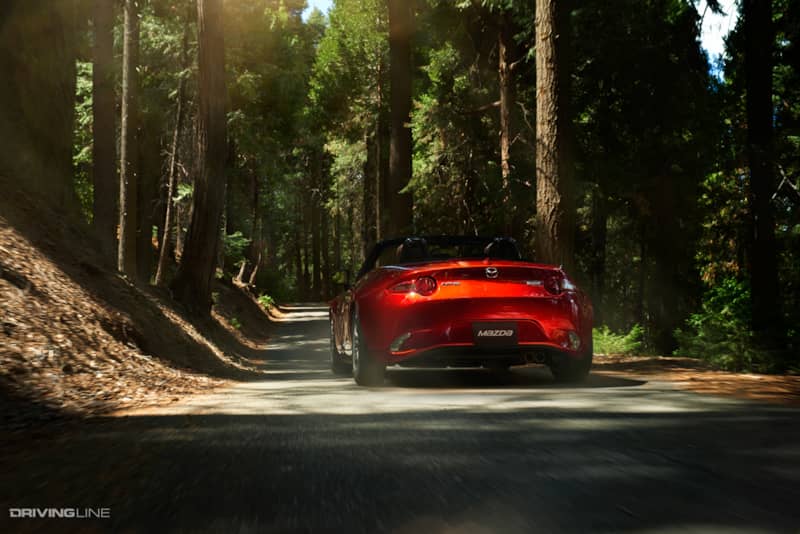 2. Precision Handling: For a stock car, the ND's suspension "feels" like it's been modified as it rides tight, albeit a bit stiff, which I prefer (since I'm used to driving cars with aftermarket coilovers). It pushed where I wanted it to, and yet it was all very controllable. Aside from the now defunct 240SX, this is easily one of the more affordable RWD platforms on the market that'll provide the same fun as the years pass. Be sure to hit a few canyon roads when you can, make your purchase worth every penny.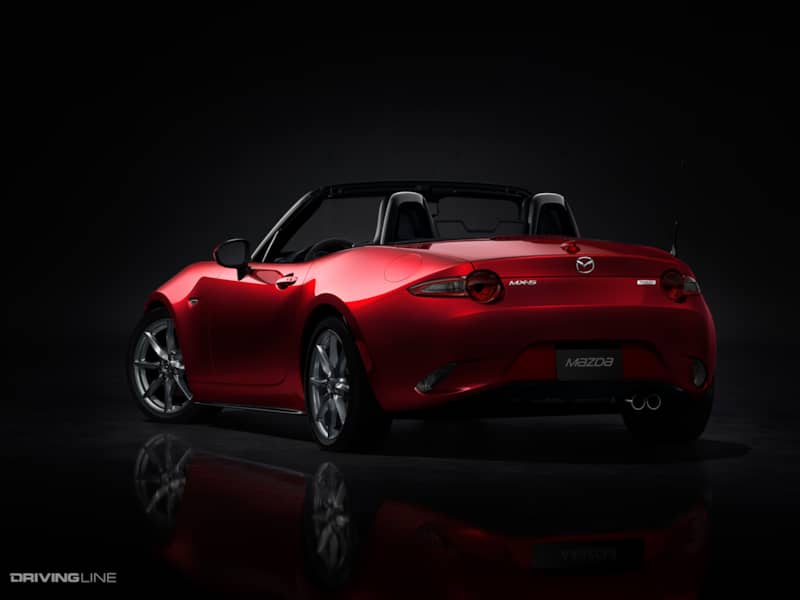 3. No Need to Drop the Top: It was pretty chilly and rained off and on when I had this, so obviously I kept the top up the entire time. I'm more of a top on kind of guy anyway. That'll all change once the RF comes out...
4. Already Mod Friendly: There are plenty of modded NDs in Japan already, and Mazda also offers up a Club model while Fiat has the 124 and 124 Spyder. Similar to the FR-S/BRZ/86, that means there's room to swap parts between companies alongside the aftermarket, which is a huge plus in my book.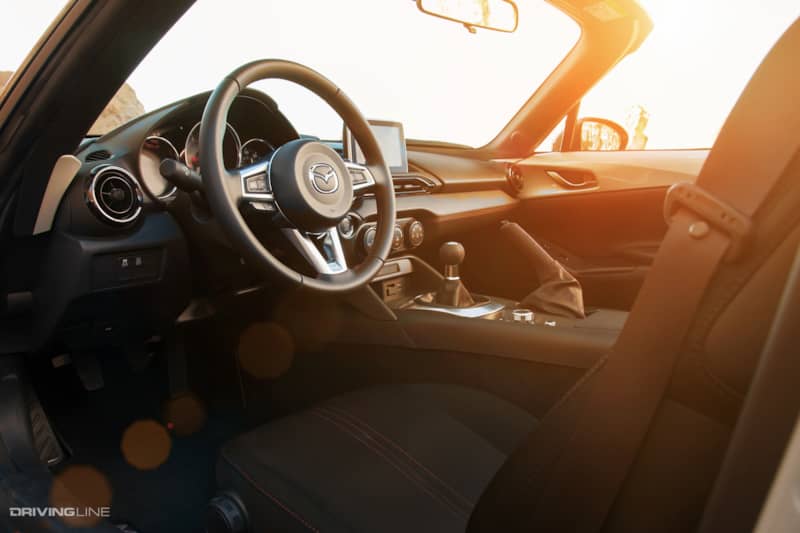 5. Manual Gearbox: Proper manual transmissions are slowly disappearing, but I'm happy that Mazda's outfitted the ND with a 6-speed to match its personality. Sporty, notchy, just the way I like 'em.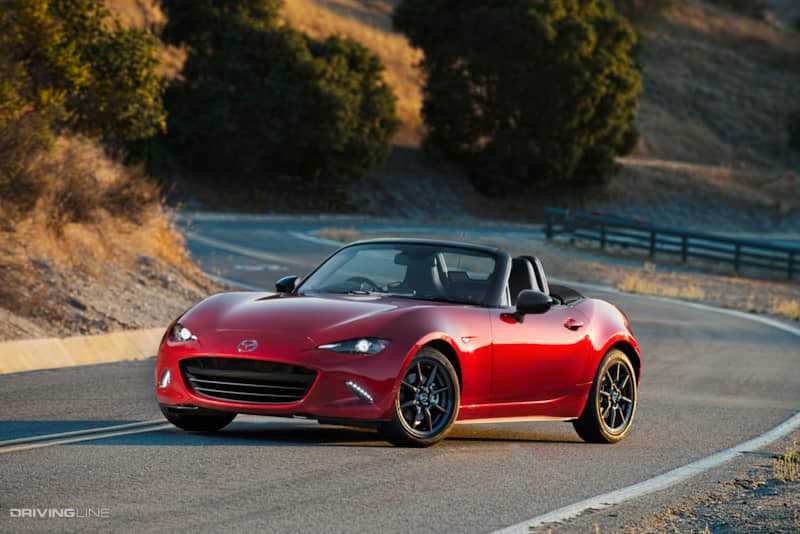 (Photos: Courtesy of Mazda)