Electric Raptor? Will Ford Release an Off-Road Version of the F-150 Lightning Pickup?
It's fair to say that Ford's all-electric F-150 Lightning pickup has been a big hit in the short time it's been available.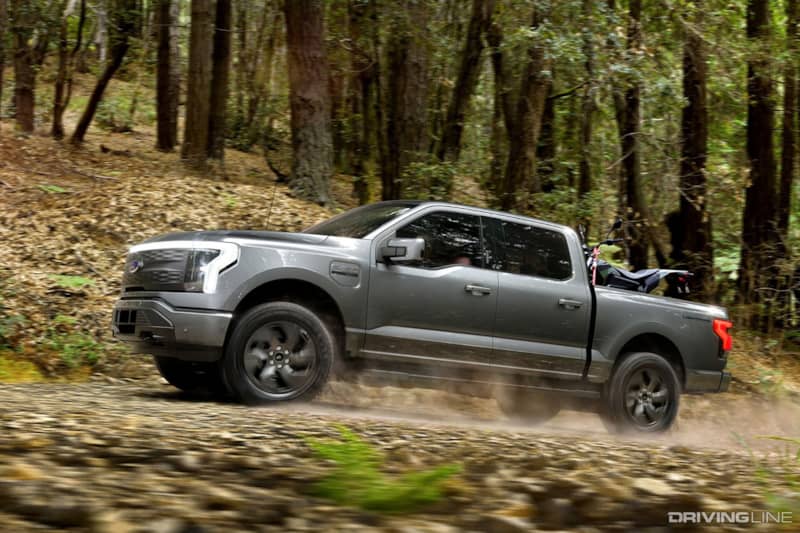 On-going supply chain issues aside, the Lightning is the first true mass-produced electric pickup and it has an aggressive price tag to match. It's not a stretch to say it's one of the most important new vehicles of the still-young 2020s.
E-Raptor When?
There are still some large barriers to widespread adaptation of EVs like the Lightning—particularly when it comes to "truck stuff" like range while towing or carrying heavy loads—but from a capability standpoint it's hard to argue with what Ford has done with the Lightning.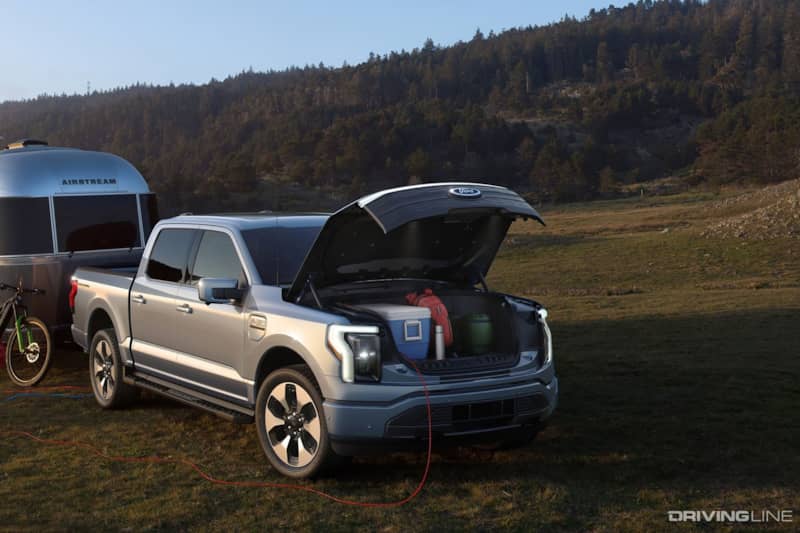 It's fast, it can tow a lot (aforementioned range issues aside) and it does so in an extremely refined manner. But will Ford build an "E-Raptor" based on the Lightning that's designed for serious off-road fun?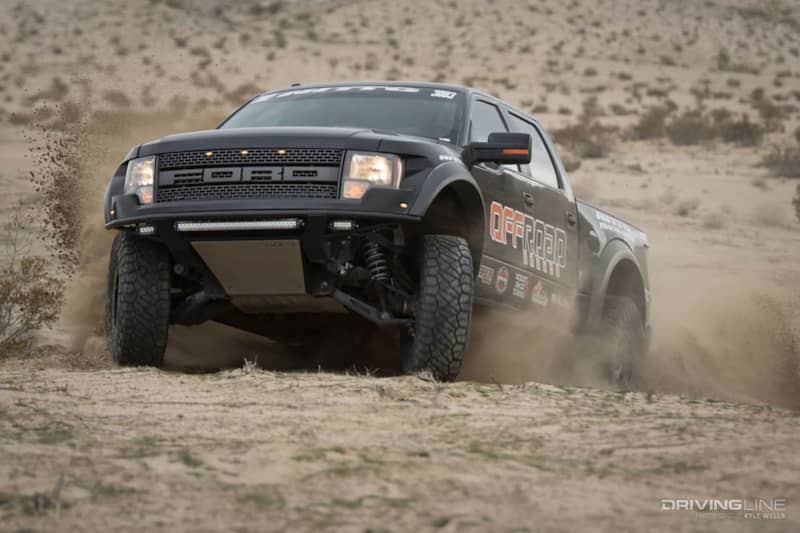 We don't think it's a big stretch. Last week Ford finally debuted the oft-rumored F-150 Raptor R powered by a supercharged V8, and an electric version could be the perfect Yin to that Yang.
The Bones are There
For starters, we've already seen what electric trucks like the Rivian R1T and even the existing Lightning can do off-road. And silent their silent powertrains with instant torque are very adept at tackling challenging terrain.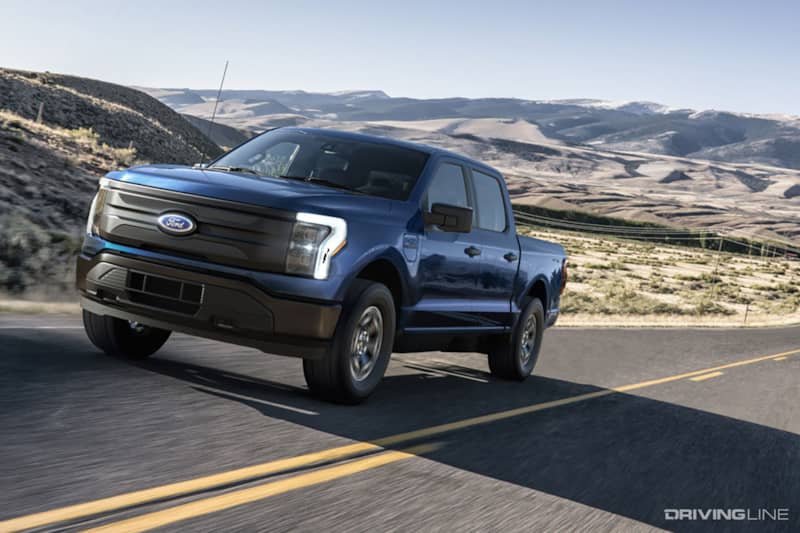 And in terms of power at least, a theoretical F-150 Lightning Raptor or E-Raptor wouldn't need any sort of upgrades from the current Lightning.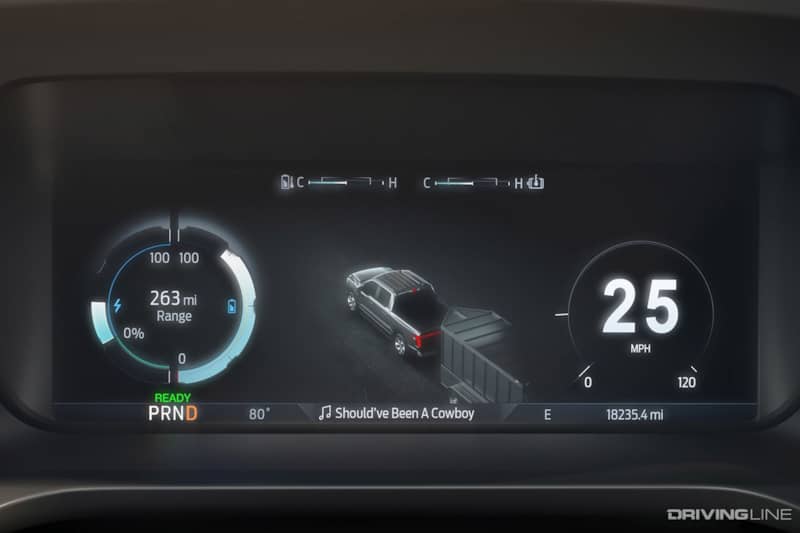 After all, in its top spec the Lightning already makes 580 horsepower and an astonishing 775 pound feet of torque. Enough to power the truck to high 12 second quarter mile ETs.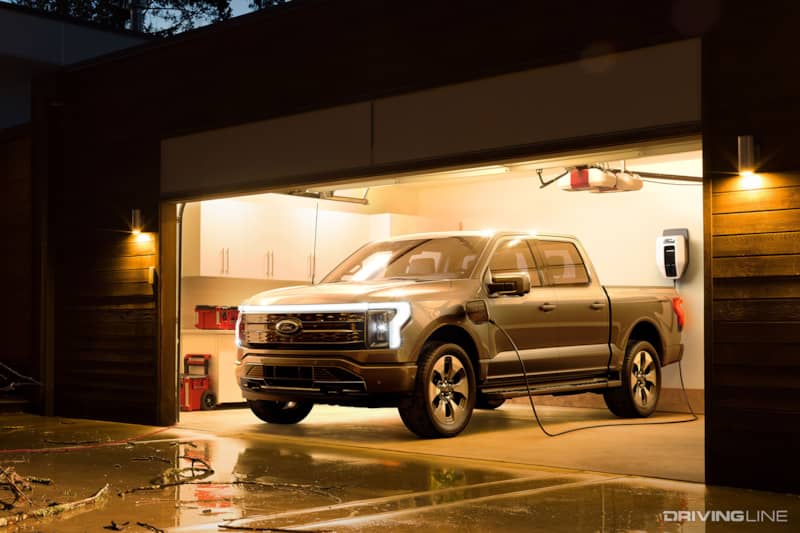 Where it would need some upgrading is in the suspension, chassis and software. To begin, the Lightning uses independent rear suspension and that would likely carry over to a Raptor version.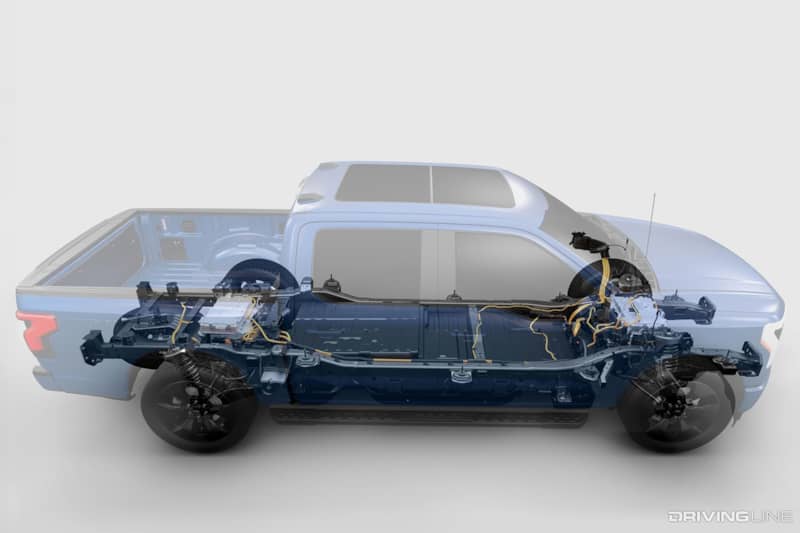 An off-road oriented version of the Lightning would need more suspension travel and more ground clearance, and the Fox adaptive suspension is one of the most transformative upgrades to the F-150 Raptor. The question would be whether an IRS version of that could work with the same effect.
Tires, Tuning & More
The software tuning would likely be a less of challenge. The Lightning already has an off-road drive mode (along with a locking differential), and it seems plenty feasible that Ford could add something like its G.O.A.T modes specialized settings for various terrain.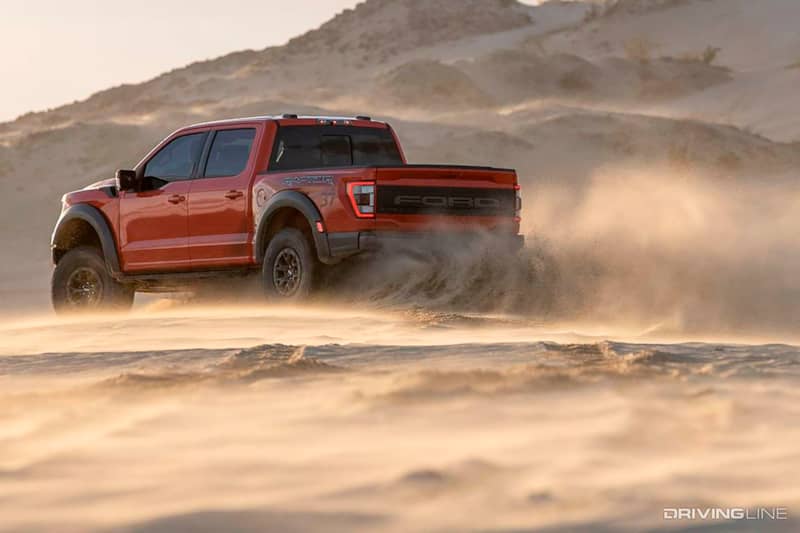 Tires would be another essential element. Ideally, you'd want something wider and a lot more aggressive than what Ford currently offers from the factory. This wouldn't require a ton of engineering to add, but it would surely have an effect on driving range.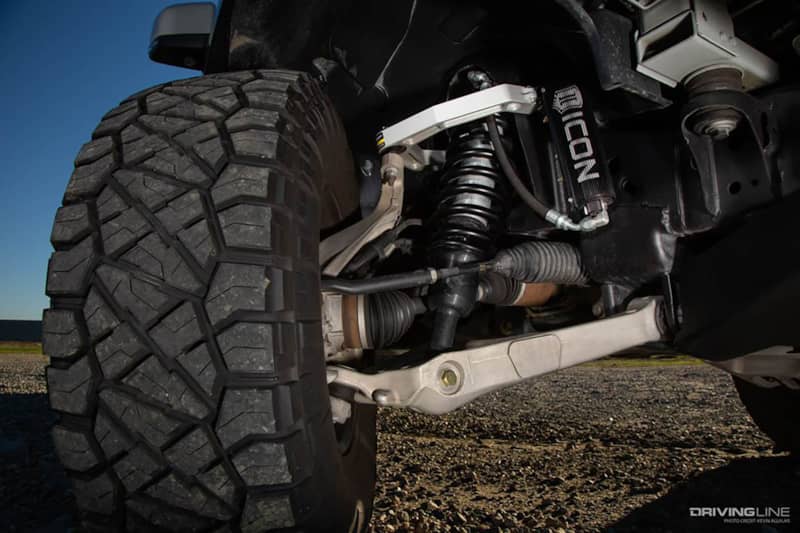 Finally, if there were to be a Raptor based on the F-150 Lightning, we'd like to see the gasoline Raptor's widebody work an unique styling (or at least a version of it) carry over.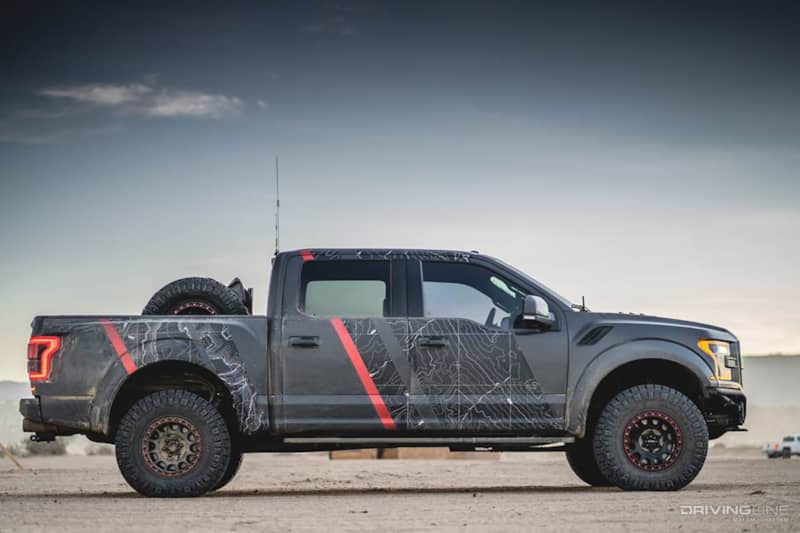 Additionally, there could be a less extreme off-road package for the Lightning added to the lineup, something that'd basically be an electric version of the current F-150 Tremor.
For the moment Ford has it hands full just trying to meet demand for the F-150 Lightning as it is, but low supply and high demand hasn't stopped them from rolling out new versions of the equally hot Bronco.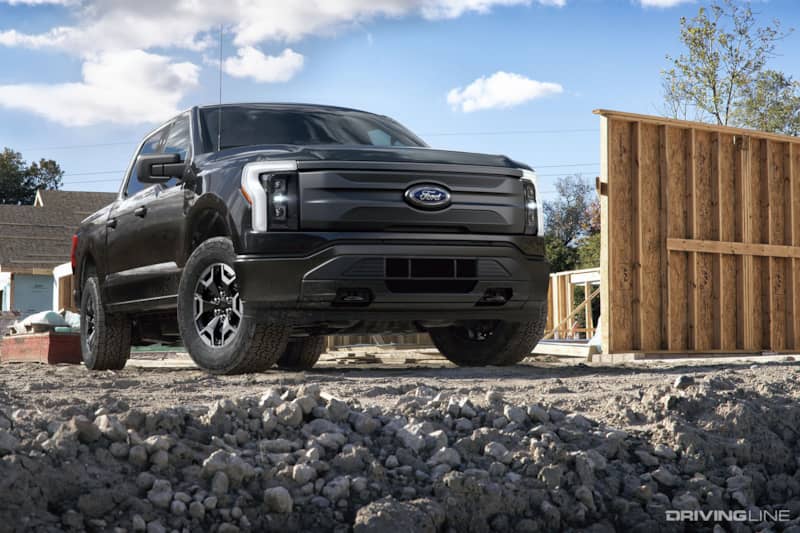 While it's hard to say exactly what form an off-road oriented F-150 Lightning would take, we would gladly welcome an all-electric version of the Tremor or Raptor to the lineup in the coming years.