Is the $39K 426 Horsepower 2022 F-150 Lightning Pro The Biggest Pickup Bargain Out There?
Last week Ford shook things up in the pickup market when it officially debuted its all-electric F-150 Lightning. And while the high tech truck is full of advanced features that help bring the ultra popular F-150 into a new era, one of the big selling points is the price.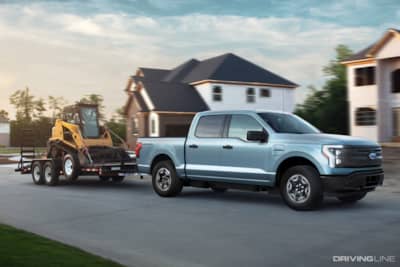 And now Ford has just dropped some more info on the value play F-150 Lightning Pro, which is designed with fleet customers in mind but can also be purchased by private buyers as well.
Exciting Work Truck?
Far from, the "work trucks" you may remember from the past, the Pro model comes packing most of the new tech that makes the Lightning so interesting and is much better equipped than you'd expect for a vehicle aimed at fleet customers.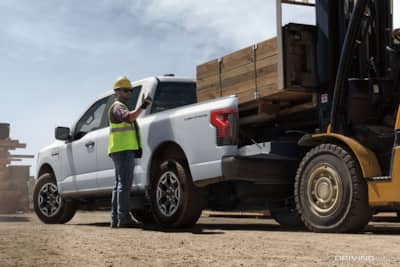 There will be two versions of the Lightning Pro, the base model comes with the smaller battery pack with an estimated driving range of 230 miles, with two electric motors making 426 horsepower and four-wheel-drive. And this version will start with an MSRP of just $39,974.
Adding an extra $10,000 to your Lightning Pro will get you a larger battery pack with a range of 300 miles and a rather wild 563 horsepower on tap from a similar dual motor 4x4 system. And both models, regardless of battery pack, will make a staggering 775 pound feet of torque.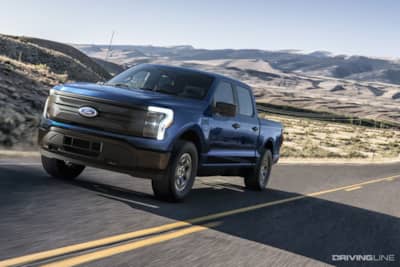 It'll get other cool features too, like the massive frunk where the engine would normally be, which not only offers weather-sealed storage but a power source as well.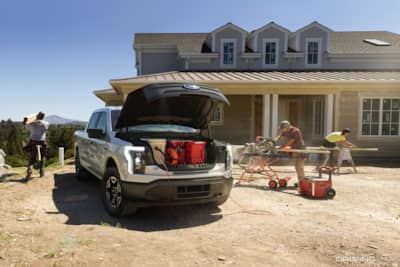 Interestingly, Ford will also be including fast charge options for with each truck, including a 240v charger with the standard range model and an 80 amp charge station with the extended range version.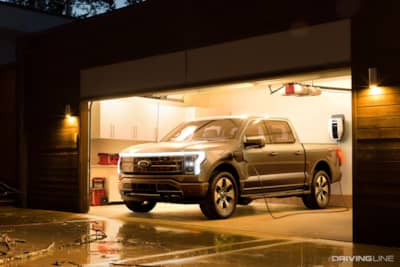 And while you won't find many luxury toys on the Lightning Pro, it's easy to clean vinyl interior should be popular among the fleet buyers its aimed at or just those looking for a no-frills truck experiences. 
Gas F-150 vs Electric F-150
When comparing to the gas-powered F-150, which many buyers will do, the Lightning Pro delivers a ton of value. For example, a base model Super Crew V6 4x4 has an MSRP of about $37,000—just a couple grand short of the electric version.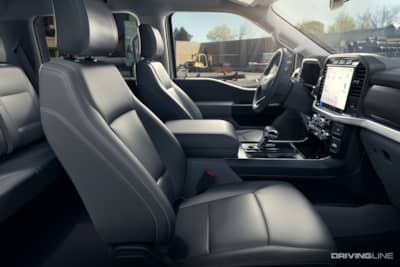 And crucially, that's before the $7,500 federal tax credit and other state and regional incentives that will effectively drive the Lightning's price will below its gasoline counterpart.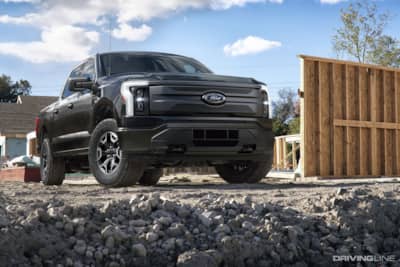 Along with concerns over range, one of the biggest hurdles electric pickups are going to face is price—and it looks like Ford has come out swinging with the Lightning. 
We expect the Lightning to be a hot commodity when it begins deliveries next spring. And with the new electric Ford set to join upcoming trucks from Tesla, Rivian and GM—things are just getting started in the electric truck wars.
More From

Driving Line
And while we are excited to see how these new electric trucks do in the real world, we've better outlined some of the hurdles they will face and some of their potential benefits when compared to gasoline and Diesel pickups.