EV Cobra Jet: Ford Builds a 1,400 HP All-Electric Drag Mustang
Hear the words "Electric Mustang" and the first vehicle that comes to mind will probably be the much-hyped and controversial Ford Mustang Mach-E all-electric SUV that will start production in the coming months.
But Ford has also been increasingly pushing the idea of an electrified version of the regular Mustang that we all know and love. Last year's SEMA show, for example, featured an all-electric S550 Mustang that made 900 horsepower.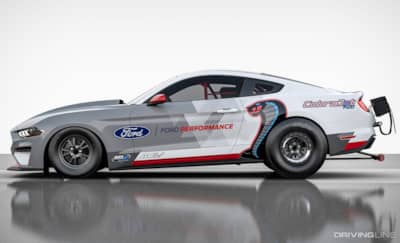 But now Ford has gone even further with the introduction of the Cobra Jet 1400, a one-off, all-electric version of the drag-oriented Mustangs Ford has been building for many years.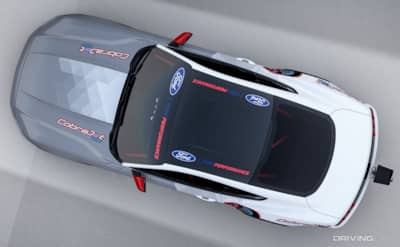 At a glance the Cobra Jet 1400 doesn't look much different than other Cobra Jet drag Mustangs, but rather than a big V8 gasoline engine under the hood, the Cobra Jet 1400 is powered by a battery/motor combo that makes, you guessed it, 1,400 horsepower. Along with 1,100 pound feet of torque.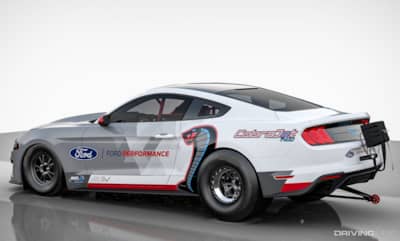 And like all electric cars, that torque comes on instantly and quietly—with its full drag chassis and monster tires Ford says the Cobra Jet 1400 is capable of low eight-second quarter mile ETs at over 170 miles per hour.
Naturally, Ford built the car as a demonstration of its future EV tech in a classic American Motorsport setting, and plans to campaign the car at a public drag event later on this year. Click here to check out their teaser video. Blending a legendary drag racing heritage with a cutting edge powertrain, the Cobra Jet 1400 is fitting mix of the old and the new and no doubt serves as a preview of a new kind of pony car to come. Are you ready?
And along with the Mach E, this could this prove to be just the beginning of the expansion of the Mustang brand?