Everything You Need To Know About GM's Trio Of 455 Cubic Inch Muscle Car Big Block V8s
It might seem strange from our modern perspective, but back in the golden era of muscle cars each of GM's divisions — Pontiac, Chevrolet, Oldsmobile, and Buick — had a surprisingly high degree of freedom when it came to developing its own engine programs. In fact, the rivalries between each of these brands were a big part of what drove the explosion of high horsepower V8s that helped fuel the late '60s and early '70s run of classic muscle machines.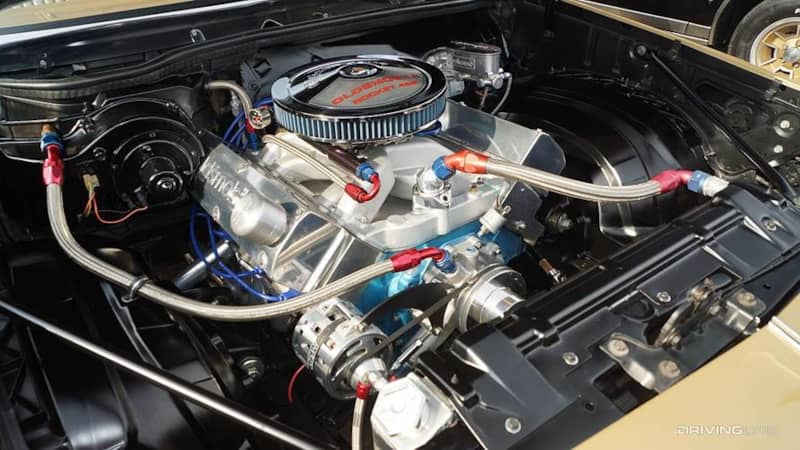 Sometimes, this lead to an unusual duplication of effort. Pontiac, Oldsmobile, and Buick each offered 455 cubic inch big block V8 engines in its muscle cars and full size models, but these engines didn't share any attributes other than their displacement. That's right: these three GM-owned companies expended their own engineering resources to come up with a trio of unique designs rather than take part in the engine sharing that would only become common roughly 10 years or so down the road.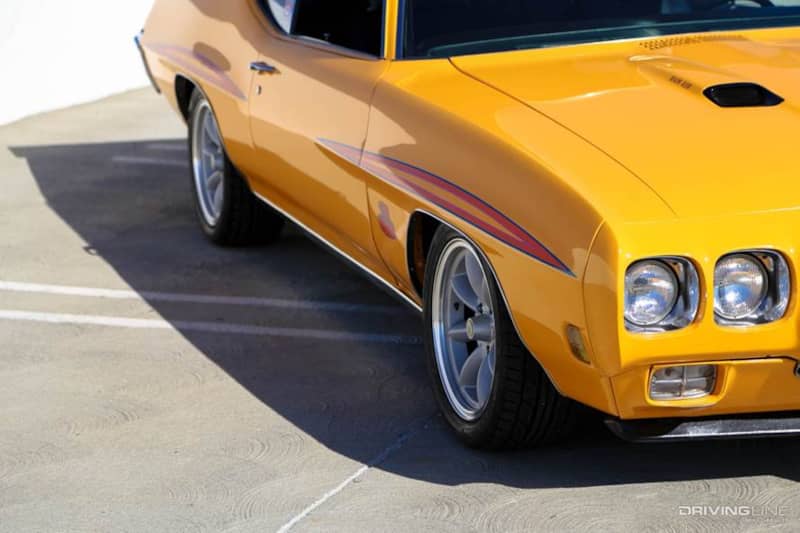 Each of these 455 big blocks has become a legend in its own right. How are they different, and which cars helped make them famous? We've got the entire spectrum of GM 455 big block V8s covered with in-depth dives into their origins, mechanical details, and legacies.
Oldsmobile 455 V8 Big Block
In 1968 Oldsmobile debuted the Rocket 455, an engine that was part of a family of 3 (with 400 and 425 cubic inch engines sharing a similar architecture).
Offering between 310 and 400hp, and pushing out a spectacular 500 lb-ft of torque, the 455 big block was most famously used in the 442 muscle car.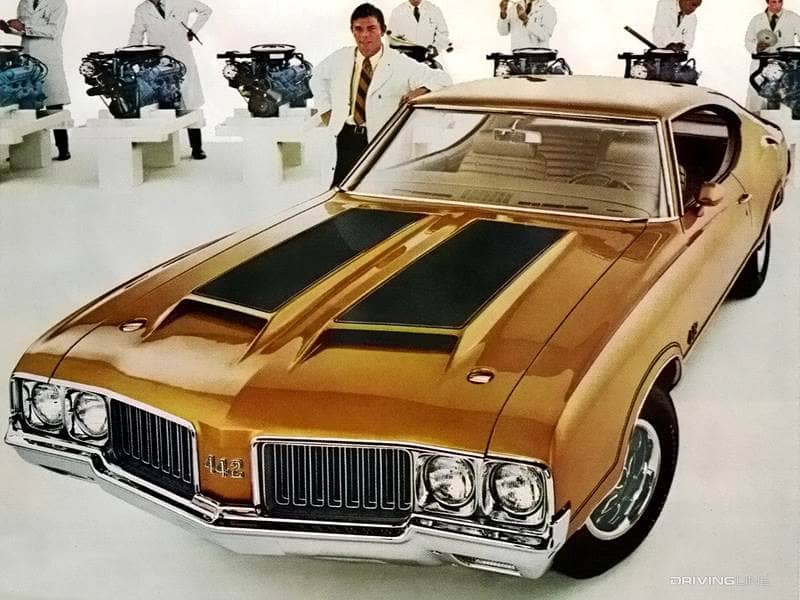 Buick 455 V8 Big Block
Buick took a little long to evolve its big block engine designs to the 455 cubic inch mark, bringing its largest motor to the market in 1970. The Buick 455 was notable for being considerably lighter than either of its in-house rivals, having bored out the 425 cubic inch engine that preceded it while maintaining the same stroke (and allowing for significant parts interchange between the engines).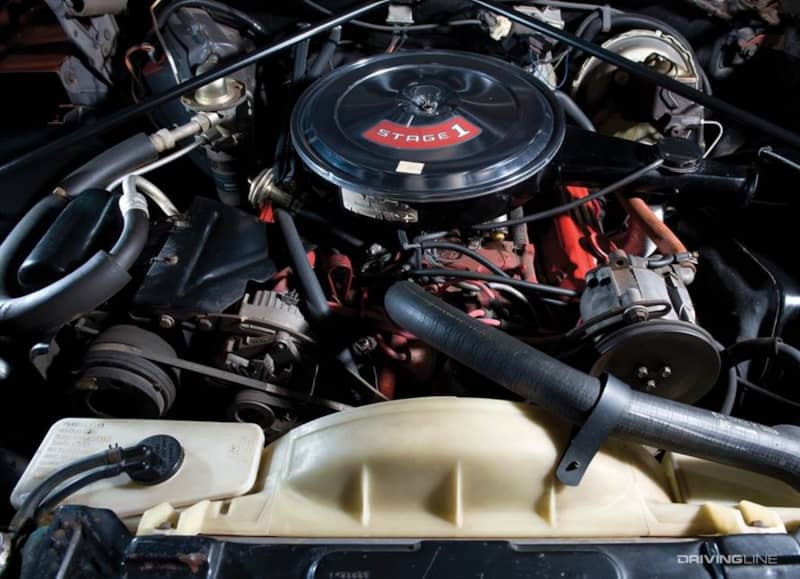 The 455 was good fro as much as 360hp and 510 lb-ft of torque, with the highest output found in the Buick GS Stage 1.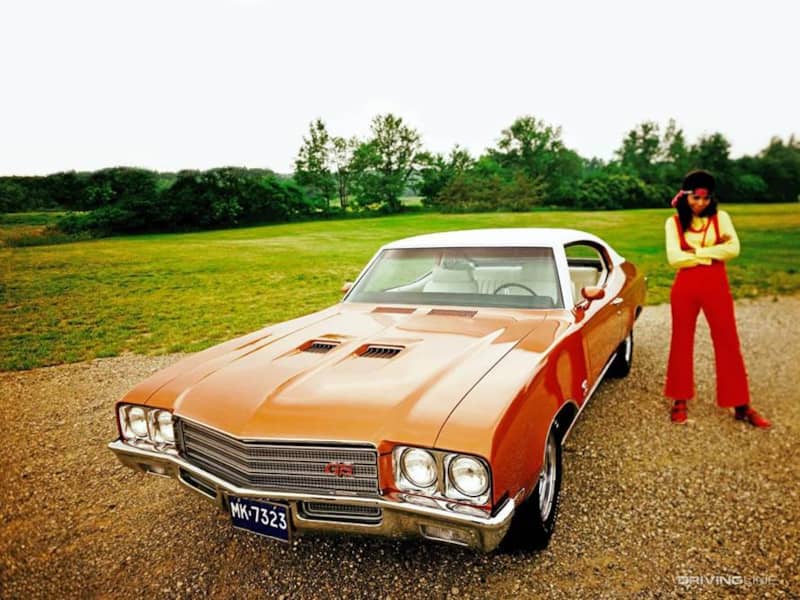 Pontiac 455 V8 Big Block
Pontiac's 455 situation was a little more unusual. The company had never differentiated between big block and small block engine designs, having simply worked on the same V8 platform since the mid-1950s.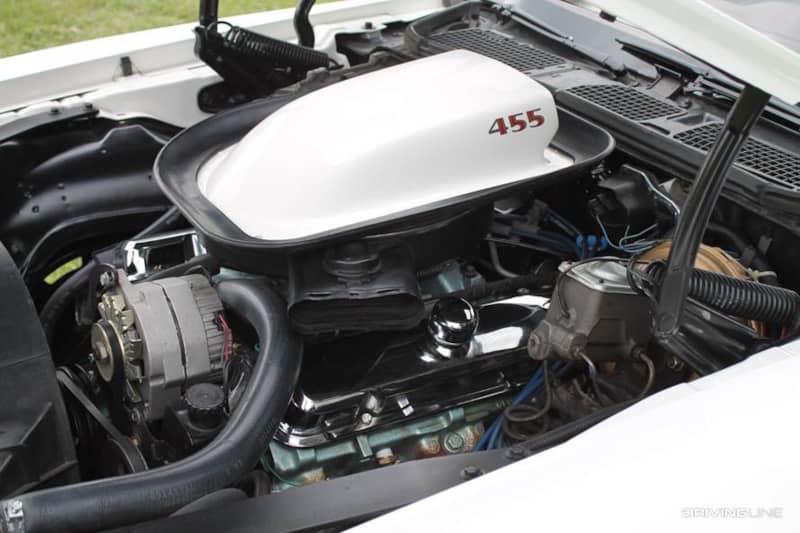 Part of the reason the company eventually punched its mightiest V8 out to 455 cubic inches was because GM banned the use of triple carburetors (as seen on the 389) to protect the Corvette. By 1970, the 455 was found in the popular GTO muscle car, where it produced 370hp and 500 lb-ft of torque. It continued until 1976 in the form of the 455 SD found under the hood of the Firebird.