Exploring Rockabilly at Viva Las Vegas
Anybody hip to rockabilly culture knows about Viva Las Vegas, a rockabilly weekender in, you guessed it, Las Vegas. Happening each Easter for the past 18 years, it's become a mecca of sorts for anybody into classic cars, vintage fashion, and rockabilly music.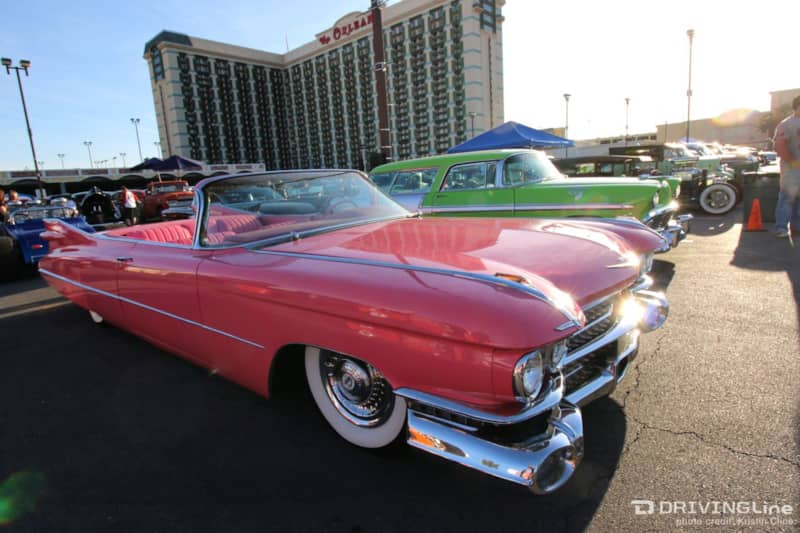 Just in case any of you need a primer on what rockabilly is all about, we asked a few car show attendees to fill us in, watch the video above. Viva Las Vegas car show could hardly be categorized as just a car show though - it's almost like a kegger party crashed into comic con, all inside a happy vintage universe. Beer can be found in any trunk's ice chest, lively characters and pinups appear at every turn, while the cars and music provide the base which ties it all together.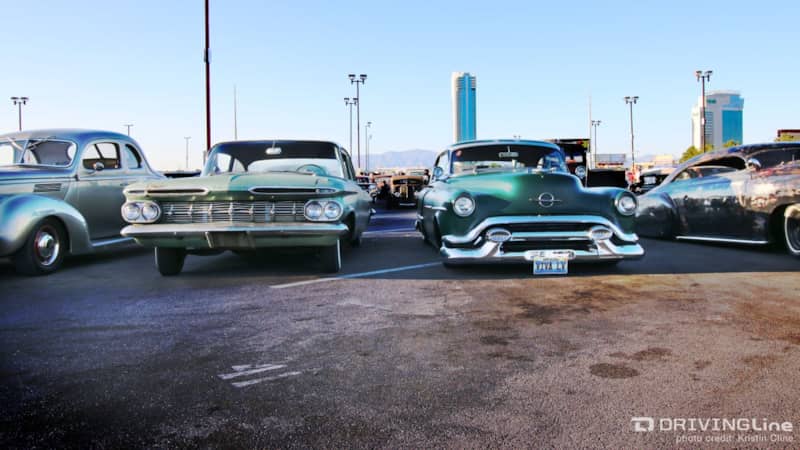 When it comes to the rockabilly car of choice, what's so awesome is that there are no rules… well, unless you count the fact that it must be old. While the organizers let in a couple of our favorite movie cars, K.I.T.T and the Batmobile, everything else had to be pre-'63. You may find a few period-correct restorations in the mix, but you'll find far more that have been modified, hopped-up, shaved down, and heavily customized. From bare metal to metal flaked and everything in between, cars aren't just the perfect accessory for many of these enthusiasts… they're a way of life.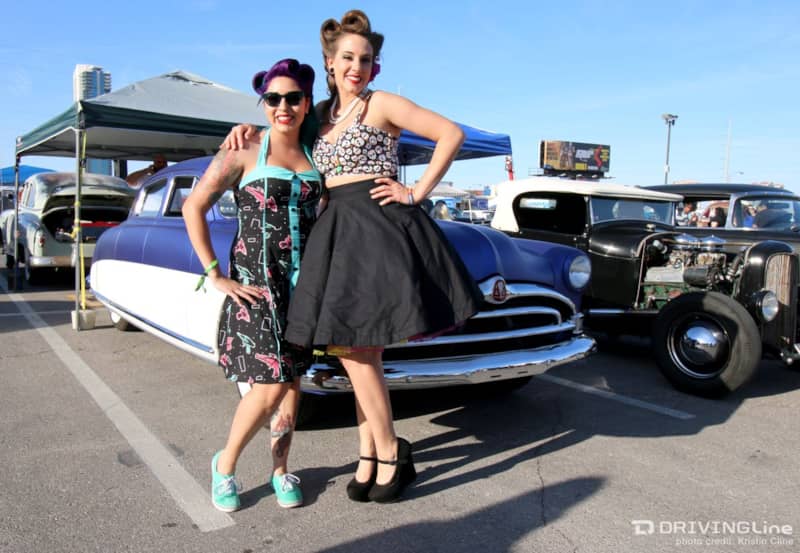 Browse through DrivingLine's gallery of Viva Las Vegas 18 Car Show – then go out and take a cruise while imagining living life in a simpler time. And if you decide you need to experience Viva Las Vegas yourself, don't wait until next April to book your hotel room, visit vivalasvegas.net now.