F-100 Eluminator: Ford's Classic Electric Pickup Project is Powered by Mustang Mach-E GT Motors
As you read this, the 2021 SEMA Show is kicking off in Las Vegas and while we typically expect SEMA to be full of V8s crate engines, turbochargers and other gasoline performance components, electric vehicles and EV conversions are likely to become a larger and larger part of the show in the future. Some companies have already gotten a head start - including GM who displayed a '61 Chevy Pickup powered by a prototype "ECrate' electric motor back in 2019.
This year, Ford has answered with their own vintage pickup project that's been converted to electric power to help promote its "Eluminator" crate motor program.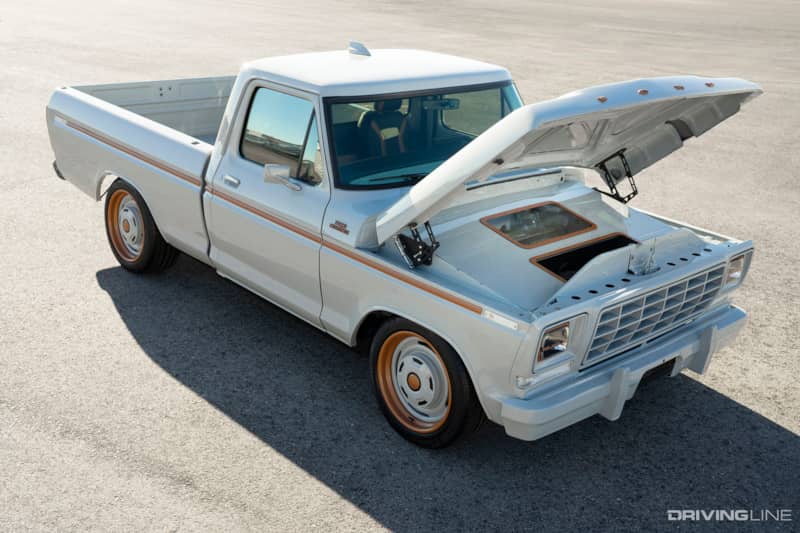 Meet the Eluminator 
Dubbed the F-100 Eluminator Concept, at a glance this 1978 F-100 looks a lot like your typical restomod or pro-touring pickup. One that you'd expect to be powered by a modern V8 of some sort.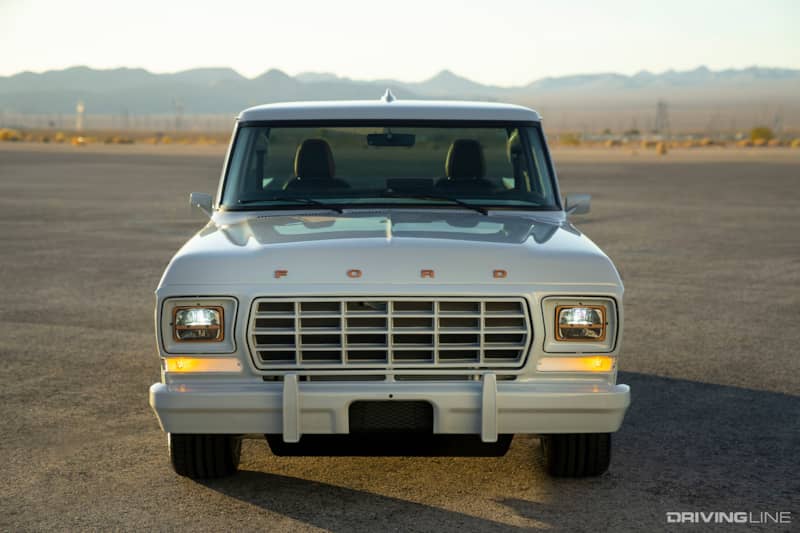 But rather than a Coyote or Predator swap, sitting beneath the classic pickup body is a battery-electric powertrain sourced from the Mustang Mach-E GT Performance Edition.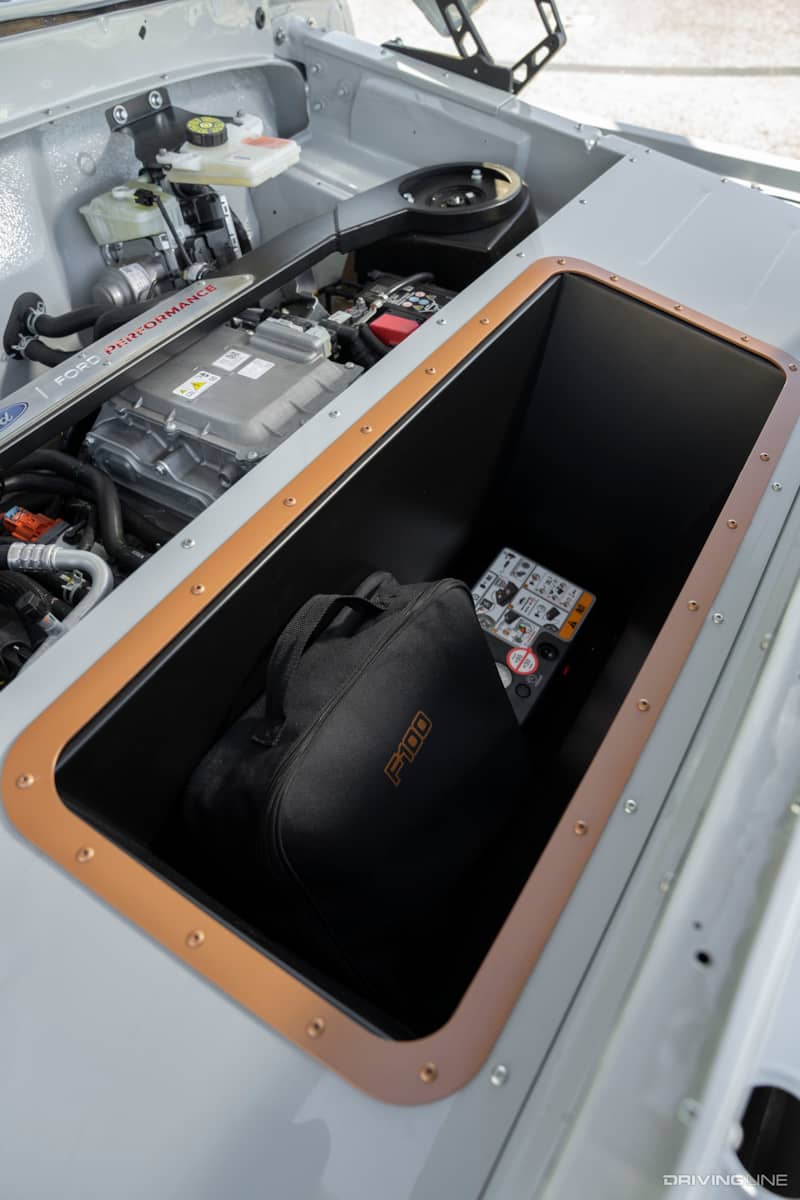 That means it has not one but two electric motors, powering all four wheels and making a combined 480 horsepower and 634 pound feet of torque.
Double the Motors, Double the Fun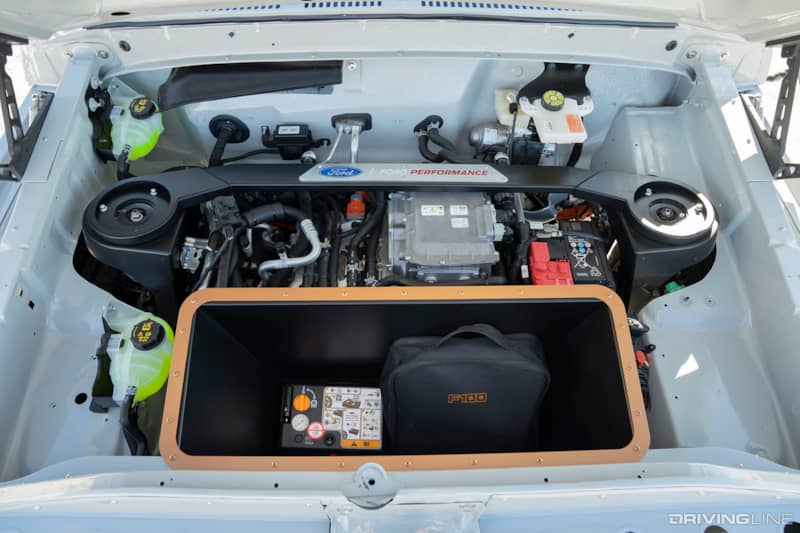 It also gets a number of Mach-E components inside, including the steering wheel and the larger center screen to help keep track of output, charge and driving range.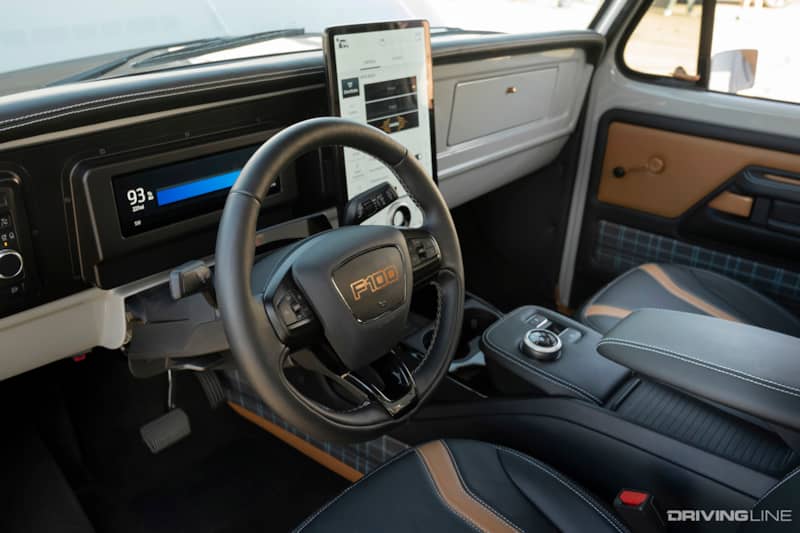 The pair of electric motors and battery are mounted in a custom chassis designed by the Roadster Shop, and rather than just a fantasy project the idea is to show the potential of Ford Performance's Eluminator electric crate motor.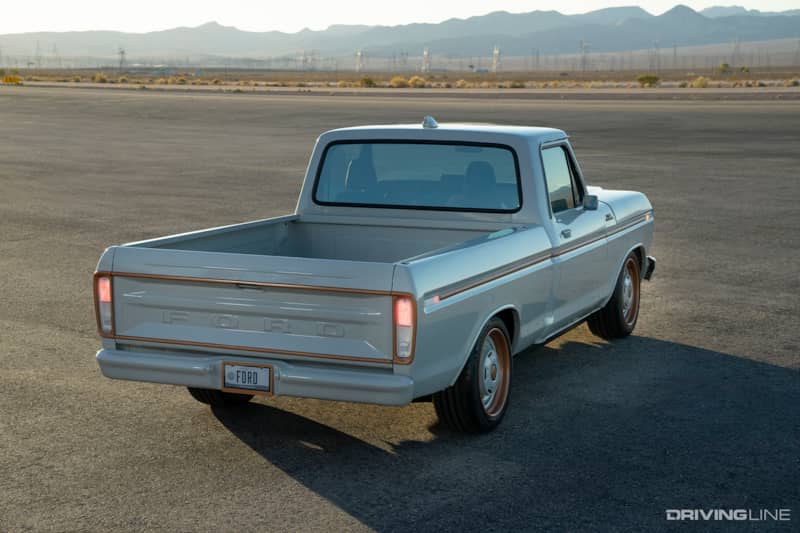 Ford's First Electric Crate Motor
Now available for purchase, the Eluminator crate motor is basically one of the two Mach-E GT motors making 281 horsepower, 317 pound feet of torque and retailing for $3,900.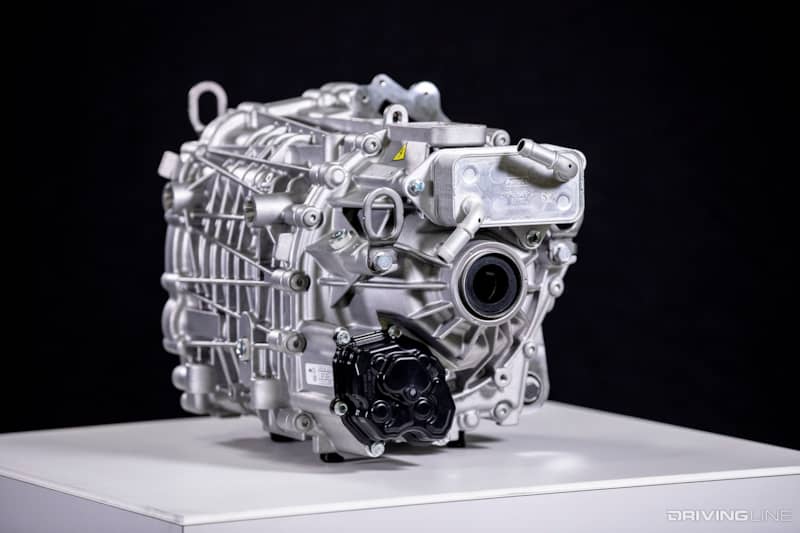 So to replicate the powertrain in this F-100 you'd need to order two motors, along with a battery and all the other required components to make them work in your vehicle.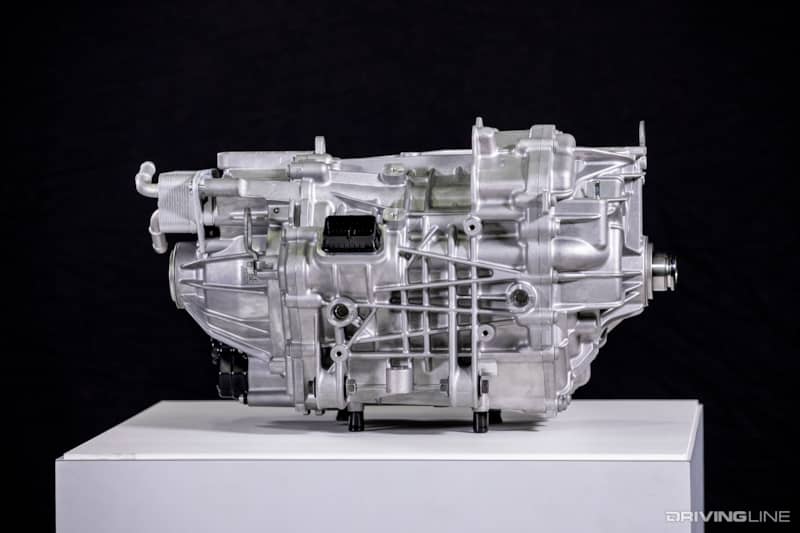 Is this the Future?
GM is also showing some of its electric crate motor ideas at SEMA this year, converting Hot Rod Magazine's legendary Project X '57 Chevy to electric power, but their electric motor isn't available for purchase yet.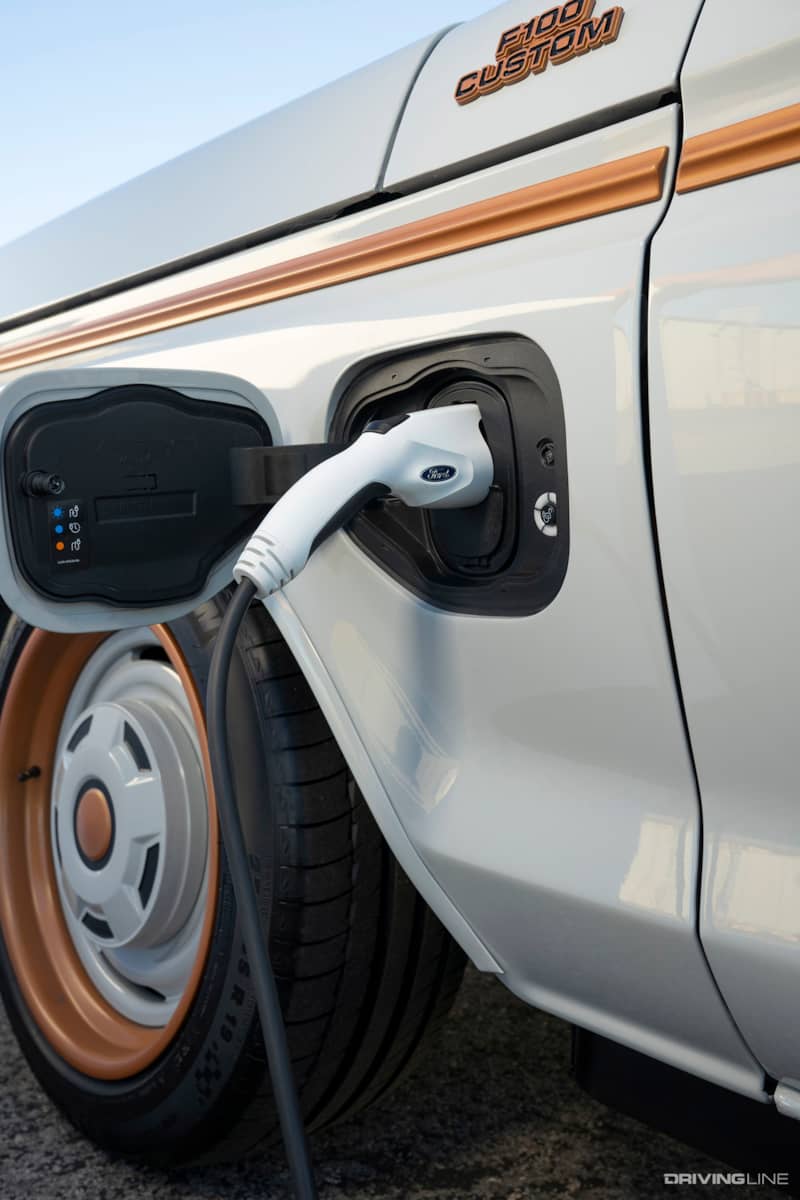 While this consumer-grade Eluminator crate motor is just one piece of the puzzle when it comes to converting a project car to electric power, Ford is working on additional components to help make EV conversions more of a plug and play process.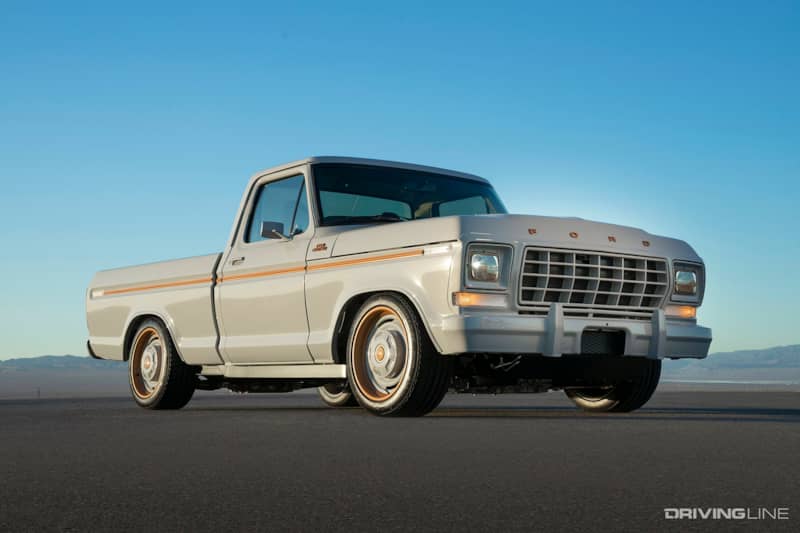 And it's really going to be that complete package that takes the difficulty out of doing an EV-conversion, but both the Eluminator program and this F-100 project are interesting signs of what's to come in the world of hot-rodding and restomodding.
More From

Driving Line
For more on GM's ECrate program, you can check out their electric-converted '61 Chevy truck right here.
Electric conversions not your thing? Don't worry. The Big Three are still making some pretty awesome gasoline-powered V8 crate engines.