Fast and Strange: Top 5 LS Swaps at LS Fest West
Though known for its big power and small size, some people still go to ridiculous lengths to fit an LS in their vehicle. Whether you want compact power, reliability or simply to boast the fact that you have an LS-swapped "whatever," one thing is for sure: There are few engines out there with as much aftermarket support and documentation as the LS. Take a quick look at these 5 unassuming LS-swapped vehicles we found at LS Fest West.
1. Ford LTD Crown Victoria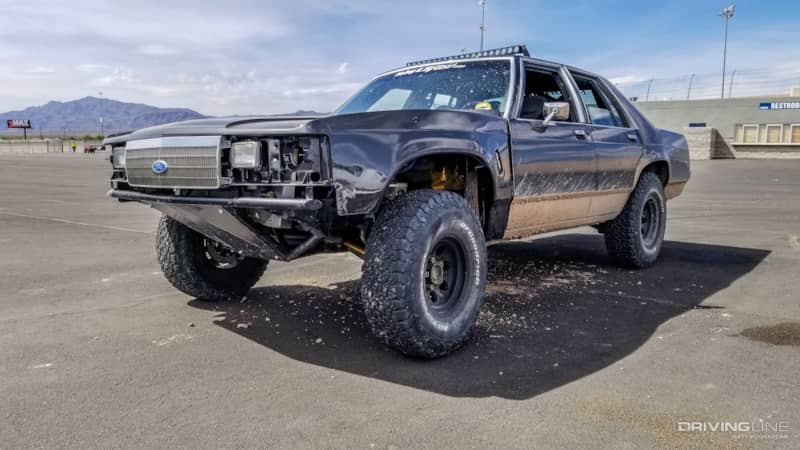 The LTD was known in its day for its loyal service to police departments and taxi cab companies, but a speed demon it was not. That is, until you drop an LS3 in it and fab up a custom-built long travel off-road suspension system. We caught this LTD flying across huge gaps on the dirt course, showing off much more than its horsepower.
2. International Scout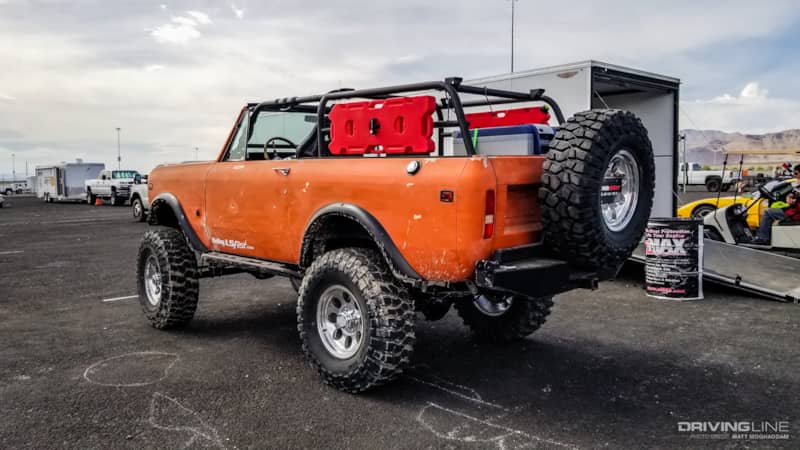 It's not a Bronco and it's not a Jeep. The International Scout stands in a class of its own as a celebrated 4x4 with a rich history in American off-road culture. The only thing these old Scouts lacked from the factory was big power to turn big tires, but dropping an LS-based Vortec truck motor into one will take care of that problem for good.
3.Mazda B2300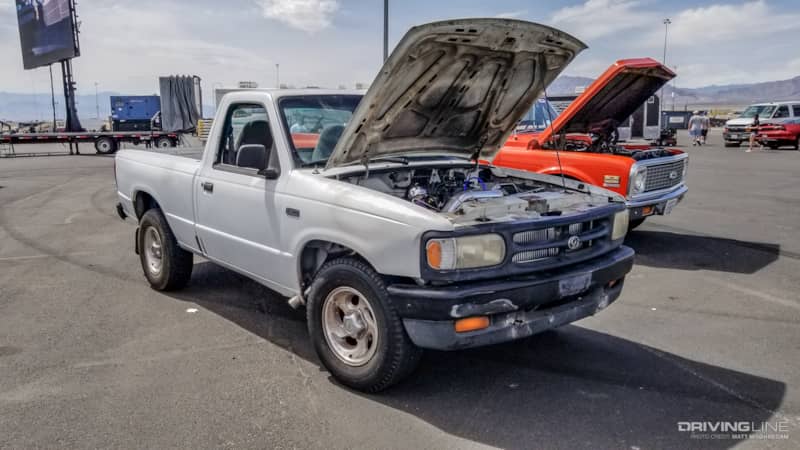 Now this truck really confused us. At first, we thought it was just the maintenance crew for Las Vegas Motor Speedway, buzzing around to keep things moving smoothly at the event. That was, until we saw it hit the Hoonigan skidpad during their Summer of Shred tour. Not only did this twin-turbo LS swapped (that's right, read it again) Mazda B2300 pull off some insane burnouts, it also jumped one of the ramps usually set up for the off-road guys. The best part? The owner finished the swap at 3:30 a.m. on Saturday, and drove it straight to Vegas for the event. Talk about a sleeper!
4. Porsche 944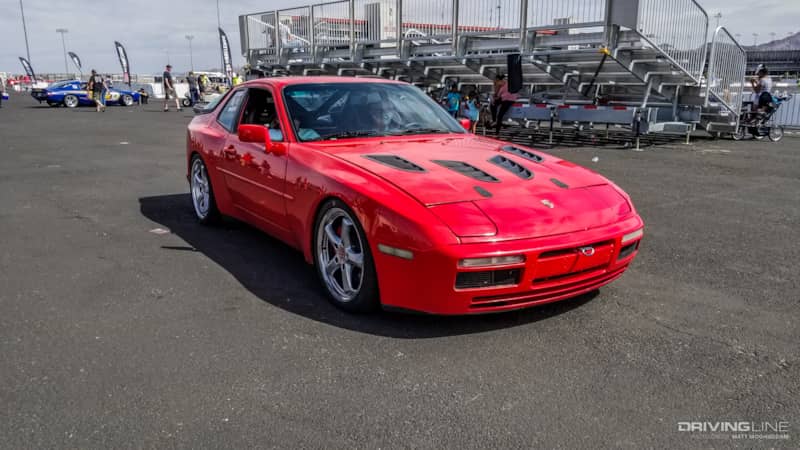 Admittedly, this isn't a super rare vehicle to find an LS in, but it was the only one we found at the show. It's probably the only way to make a Porsche 944 reliable, but this car was a tasteful departure from its counterparts, and the owner seemed to love driving it. Before you ask, all those hood vents serve a purpose—keeping the LS cool under the hood is paramount to performance.
5. Pontiac Safari Wagon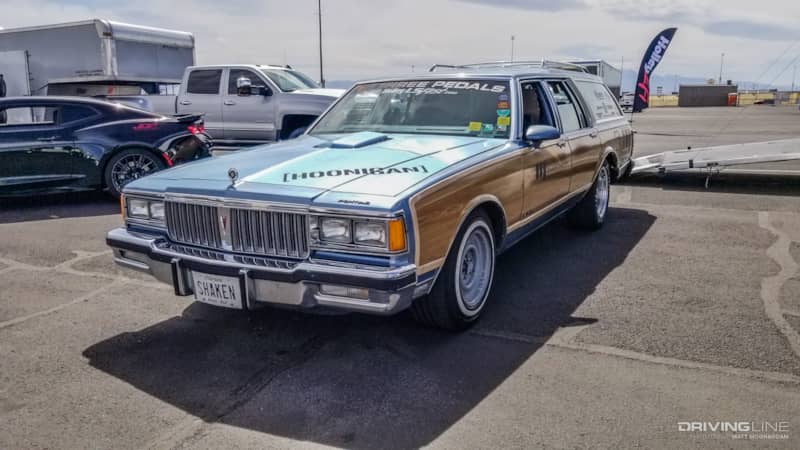 What do you get when you cross Clark Griswold with Jimmie Johnson? We have no clue, but he'd probably be driving this 1989 Pontiac Safari Wagon. Although the car itself is a sleeper, the decals give it away. This is no ordinary station wagon—the Hoonigan-approved woody called "Shaken & Stirred" is owned by Three Pedals, a company from Sterling, Virginia, dedicated to providing aftermarket parts for your LS-powered hotrod. This Safari Sleeper stole the show during the Nitto Tire Cinco De Mayo Tire De Fryo burnout contest.
Make sure you check out our gallery for even more coverage of LS Fest West, and don't forget to subscribe to our newsletter for even more LS-swapped goodness!