Favorites From Tokyo Auto Salon 2015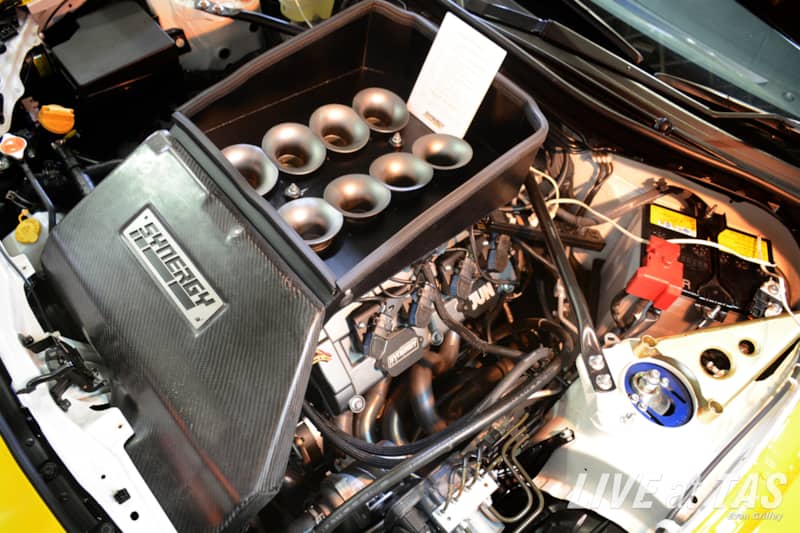 With miles of cars to choose from, all diamonds among diamonds, picking a favorite anything at TAS can frazzle more brain cells than a night of doing Sake shooters in Roppongi. I have braved the challenge and come up with these masterpieces from Makuhari.
Favorite Booth | Kuhl Racing and Hybrid Sports
Kuhl is a body kit and styling outfit that offers more than 20 kits for the Toyota Prius, as well as multiple styling packages for the Nissan GT-R, Toyota GT86, RVs, and popular Lexus and Nissan models.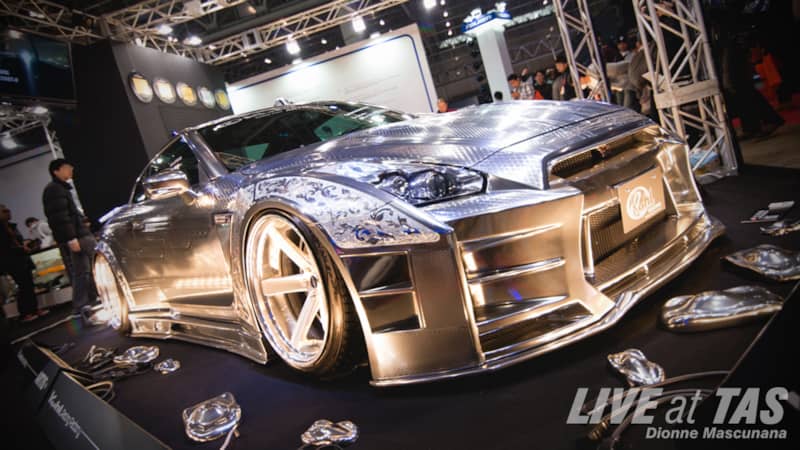 Their GT-R is off the charts. It sports the most dynamic paint scheme I've seen. The Nissan is covered in a custom 3D diamond block garnish, a paint that gives the surface an embossed feel. I know, I touched a sample panel they had in the booth. I was impressed with the look and intricate detail of the etching, it looked like a tattoo. The car was stanced, fitted with a wicked Kuhl Racing Artis 3D body kit, and rolled 22-inch six-spoke wheels from Work. Under the hood the 3.8-liter V6 is enhanced with upgraded turbos, a larger FMIC from Blitz, trick section-welded piping… power mods aplenty… basically the Nissan is big on dream and big on gleam.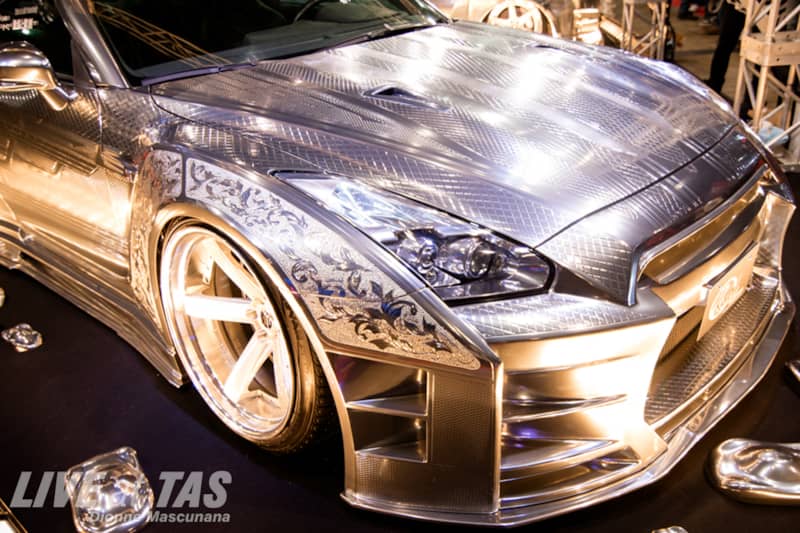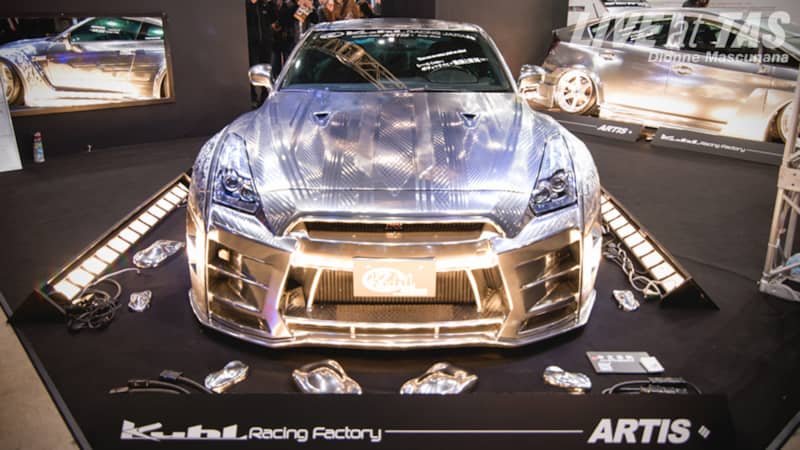 The GT-R's stable mate was a fully decked-out Prius. I didn't think hybrids could look this cool. Its Kuhl Racing 30R-GT kit adds some extreme lines to the Toyota. The front wide-body fender extends back from the wheelwell and aggressively squares off front of the car. I like how it blends into the rocker panels.  The front fascia is angular and aggressive. More tucked tires wrapped around Work wheels wedge nicely in the fenders. This thing is so mind-boggling to look at who cares about fuel efficiency.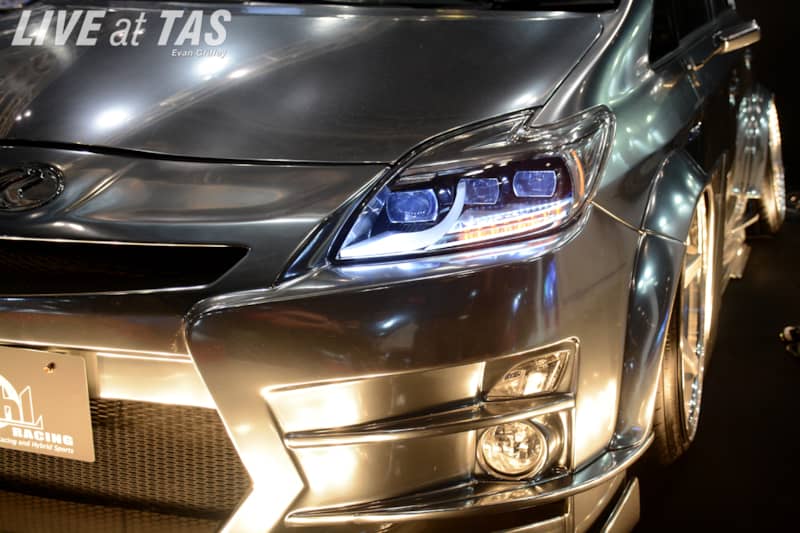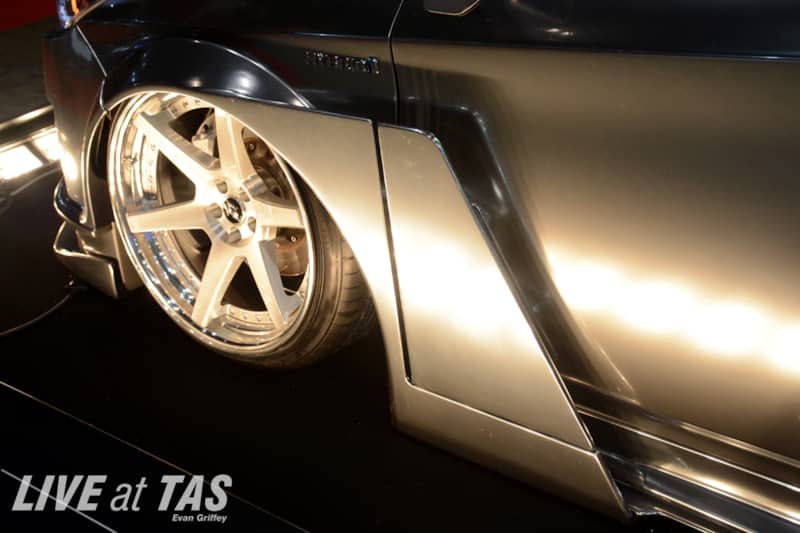 Favorite Genre | RV/MVP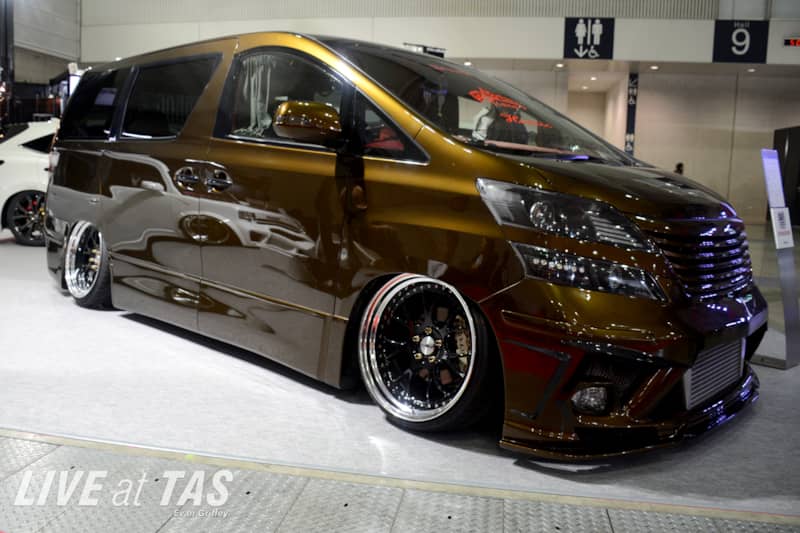 The vans struck a chord with me. For some reason I gravitated to them. It was always a Toyota Alphard, a larger luxury MVP. The van is offered with a 2.4-liter four or 3.5-liter V6 and comes in a sporty version dubbed the Vellfire. I'll have one of those…dropped to the weeds rolling 20s. Then I'd add a HKS bolt-on supercharger kit that pushes the V6 to 316 whp. To keep the rear of the van happy, I'd fill it with audio gear and rock the neighborhood.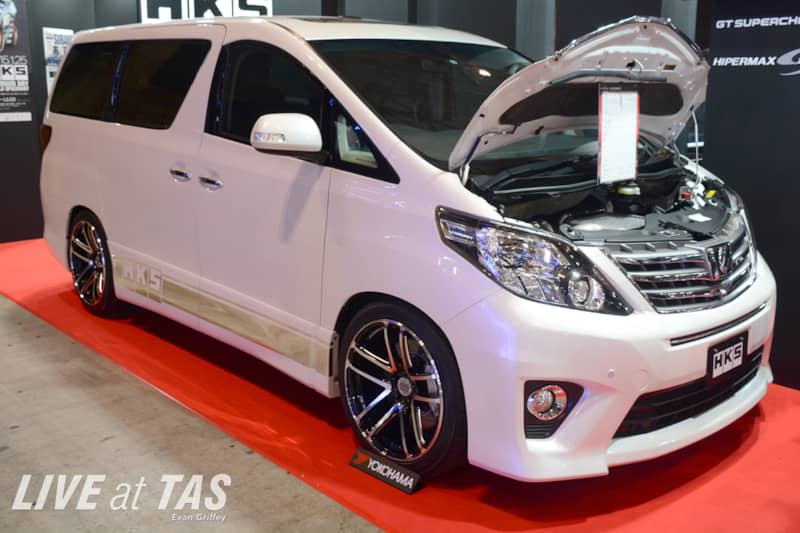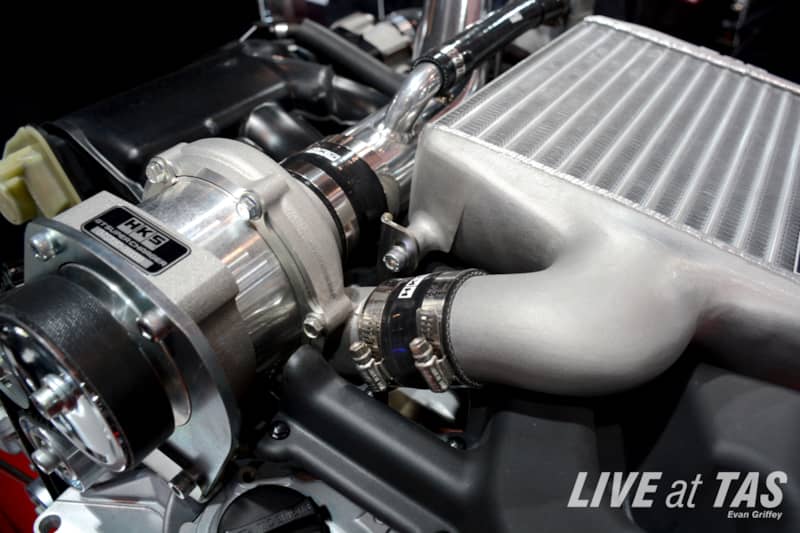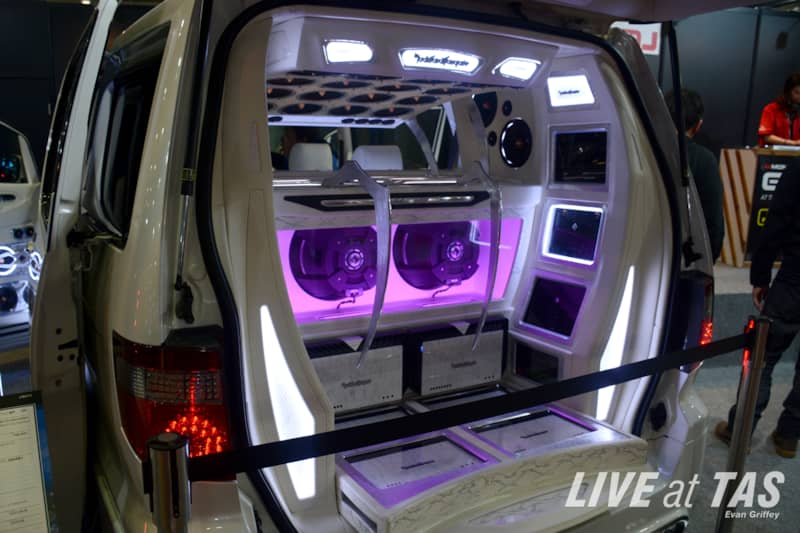 Favorite Car | JUN Auto GT86 V8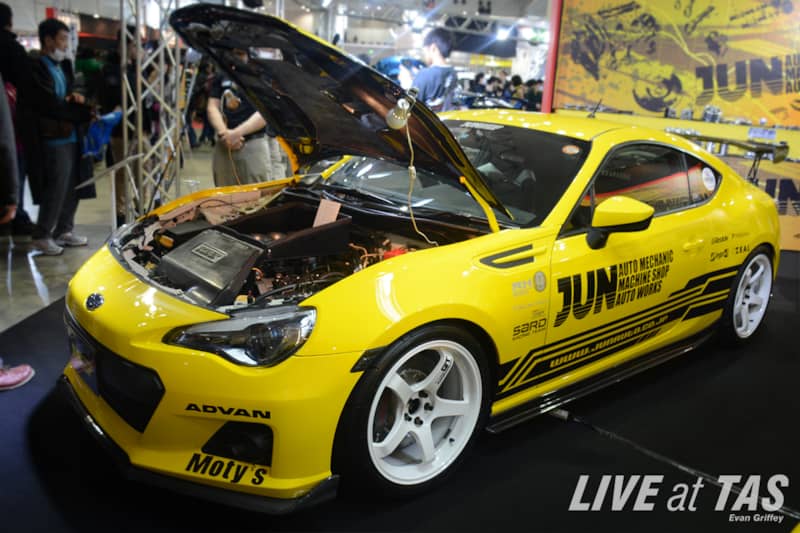 Brain fart, jaw drop, a walloping punch in the stomach… thinking big and out of the box is the norm at the Auto Salon, but the JUN GT86 was an outlier among outliers. A V8 swapped 86 is enough to earn a second glance. Most passersby thought it was a Tundra V8 or a 1UZ-FE from a Lexus. Not even close… It's a custom-built 2.4-liter V8. The all-natural engine spins do a dizzying 11,600 rpm and the hyper responsive plant produces 365 horsepower. JUN teamed with New Zealand's Synergy who produces the swap from the machined billet cradle to the driveshaft and brake lines. The plant sports super fortified internals; forged, vacuum refined 4348 steel H-beam rods, special forged pistons, and full counterweighted machine vacuum refined low alloy steel billet crankshaft. A MoTec M150 ECU runs the show. The valvetrain is all custom, housed in Kawasaki ZX12R heads that induce air via eight 46mm throttle bodies. This is a rockin' whip… but it comes with a rockin' price tag… $70,000. Extravagant? Yes... but that's what the Tokyo Auto Salon is all about.