Gallery Of The Whack, Over-Extreme, & Outright Fugly from TAS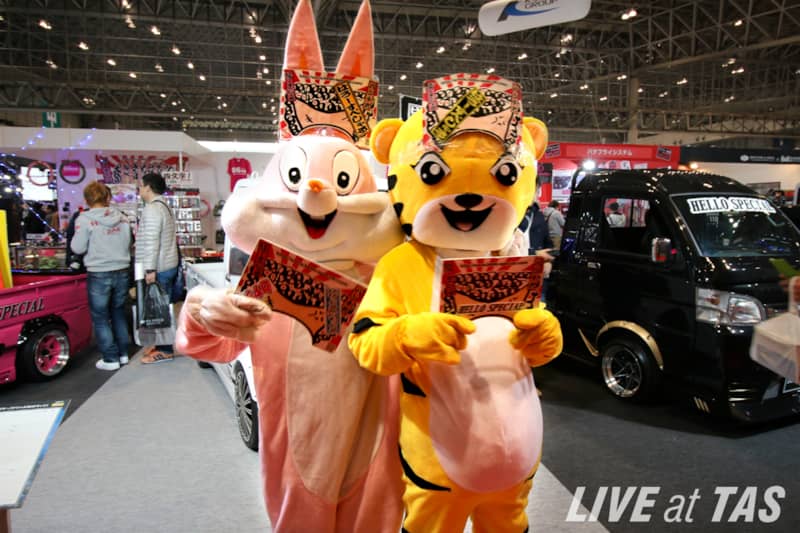 Whack rides do exist at Tokyo Auto Salon. Short circuits between concept and reality happen; that awe-inspiring project drawn out on a napkin can become an abomination of untold proportion. These examples suffer from a poor idea, poor execution, or both and can really stink up the joint. In some cases, an extreme build can innocuously go one stop down the track farther than it should. These cars are usually well-crafted but can be polarizing in their daring design, illogical color palette, or they just have too much funk for the faint of heart.... The following collection of cars represent the whack, over-extreme, and outright fugliest at TAS.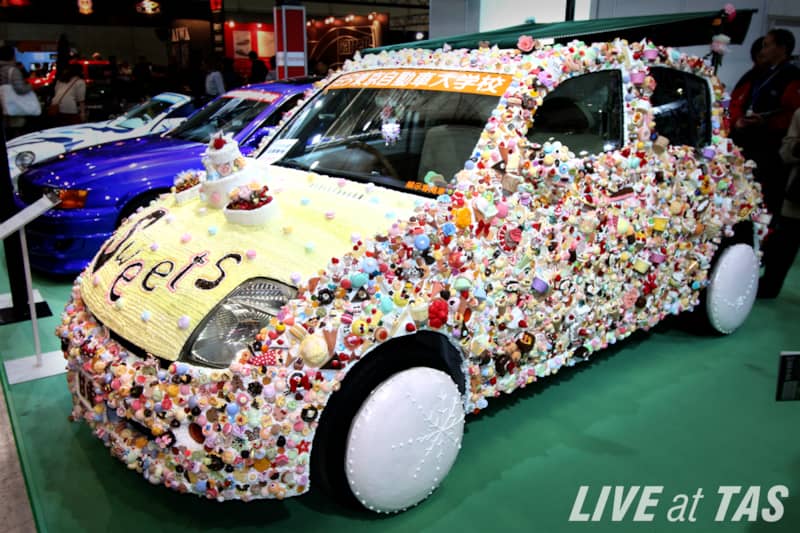 This "sweet" ride from the Toyota Technical College Tokyo tries to take the cake, but lands on our list of misfits instead.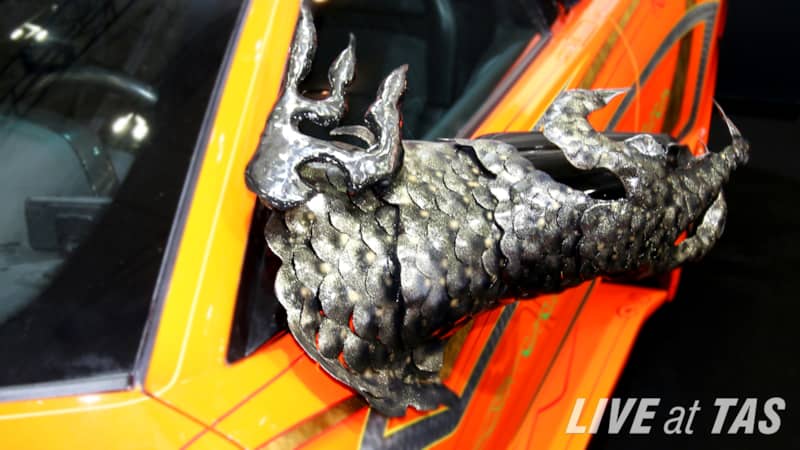 Having a claws wrapping around your rear-view mirror is plenty whack, besides imagine the poke you'd get if you happened to be walking past this in a tight parking lot! The ill-conceived lowrider-style pinstriping mashed with import graphics does not help manner, but the kicker is…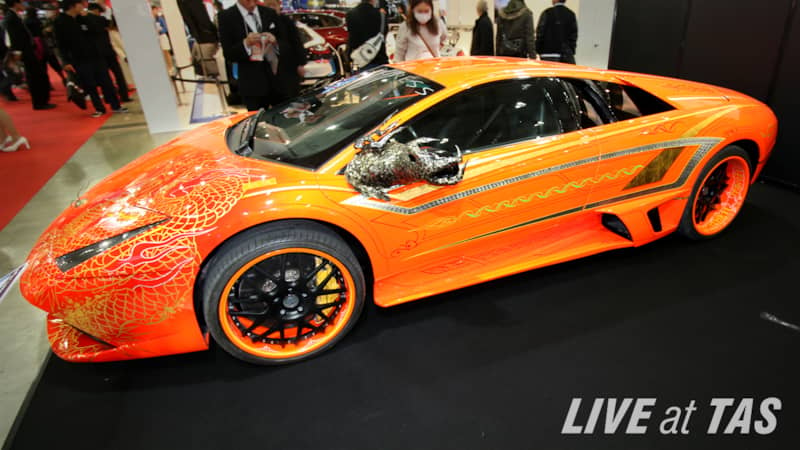 The lunacy is pulled off on a Lamborghini.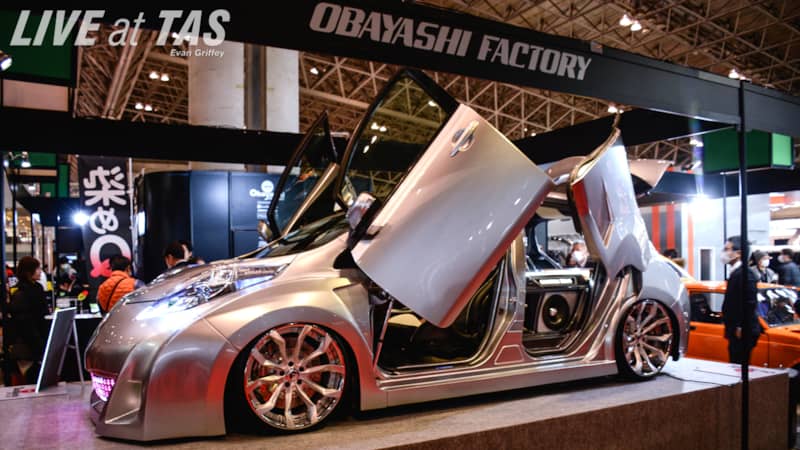 This Nissan Leaf from Obayashi Factory is one of those polarizing rides that may have too much going on. Are the doors sponsored by Ginsu knives? We wouldn't want our fingers caught in them…or a leg. The rear door opens up to a sub-woofer. The body mods are awesome and very well executed but may be too heavy for some.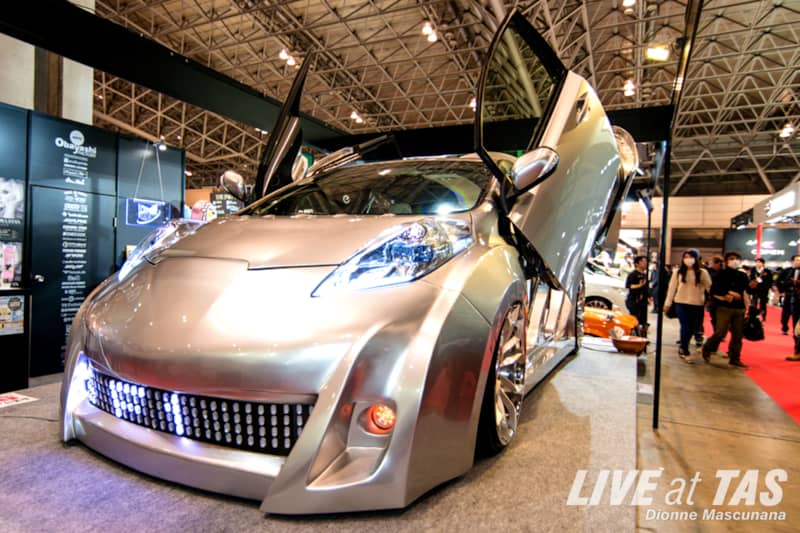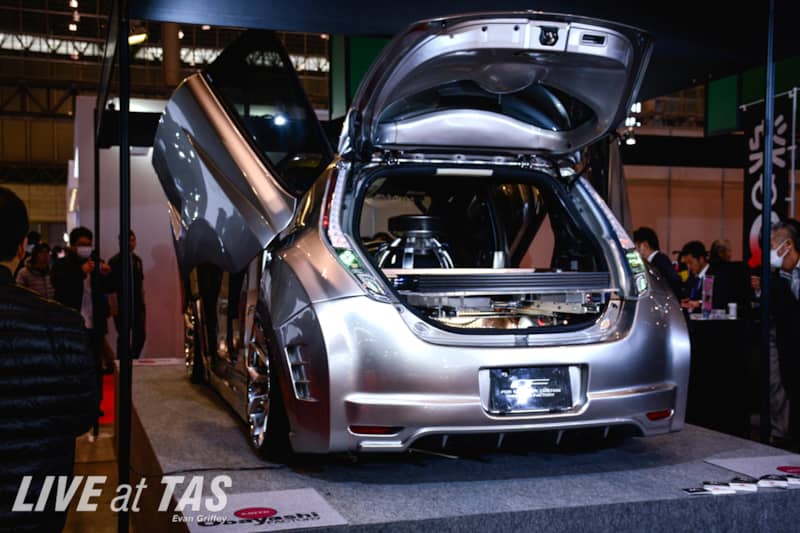 The side door sub-woofer is a baby… look at the size of the woofer mounted in the middle of the rear area. It looks like one of Dr. Brown's Flux Capacitors on steroids. We could go on here, but we'll look past the other fuglies because there's too much good stuff to talk about! See a full social stream of #TAS2015 at liveattas.com!