Fifth-Gen 4Runner vs Lexus GX460: Which of these Toyota Cousins is the Better Buy, Used or New?
Next in our short series comparing the Toyota 4Runner with its luxury cousin the Lexus GX, first we compared the 4th gen 4Runner to the GX470, now we move into the 2010s and 2020s with the next iterations of these two popular off-road SUVs.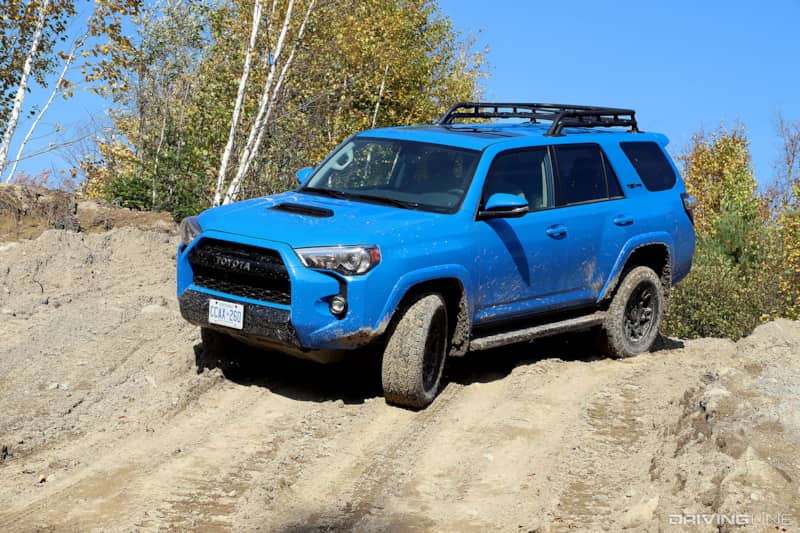 The Fifth (and current) Generation Toyota 4Runner is one of the "oldest" new vehicles on sale today. It debuted back in 2009 for the 2010 model year, and even back then it was pretty conservative in terms of technology. 
Logic might lead one to think that 4Runner popularity have gone down each year as the platform has grown older and more "out of date." But sales figures tell a completely different story.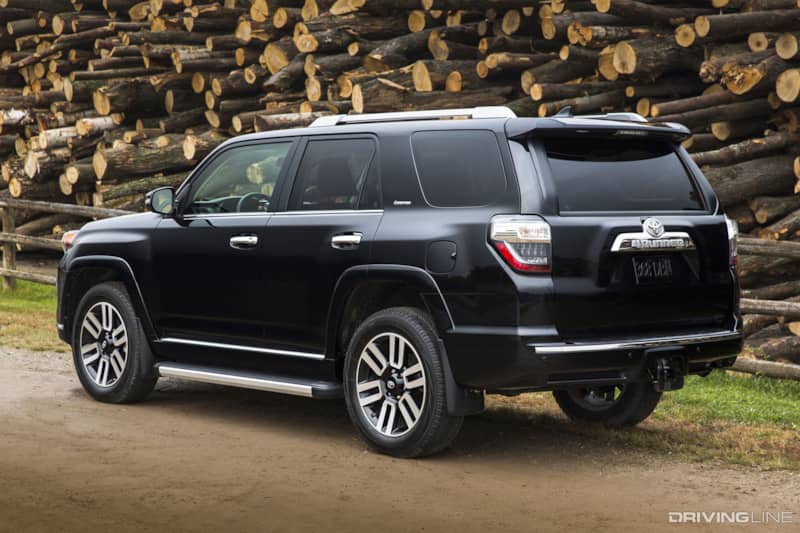 For its first few years, the fifth gen 4Runner had yearly sales figures in the 40,000s for the US market, and beginning around 2015 they started to take off.
And the last few years? Toyota has moved somewhere in the neighborhood of 130,000 4Runners a year in the United States. And that's despite zero significant mechanical updates.
Timelessly Popular
There was a styling refresh for 2014 and various small tech upgrades along the way, but the current 2022 4Runner is still the same basic body-on-frame SUV, with the same engine and transmission that it had back in 2009.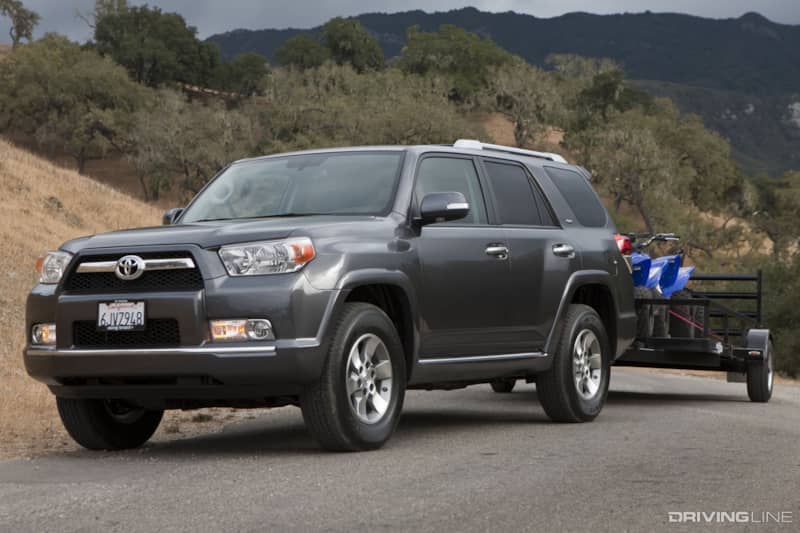 And it might be because of its robust, proven and reliable, ancient bones that the 4Runner has become so popular in recent years. TRD Pro models have long been in huge demand, regularly selling for well above MSRP to long lines of buyers.
All fifth-gen 4Runners are powered by the same 4.0 liter V6 mated to the same five-speed automatic transmission. Base models are two-wheel-drive, but the majority are naturally 4x4s. Unlike the fourth gen 4Runner, there was no V8 option available.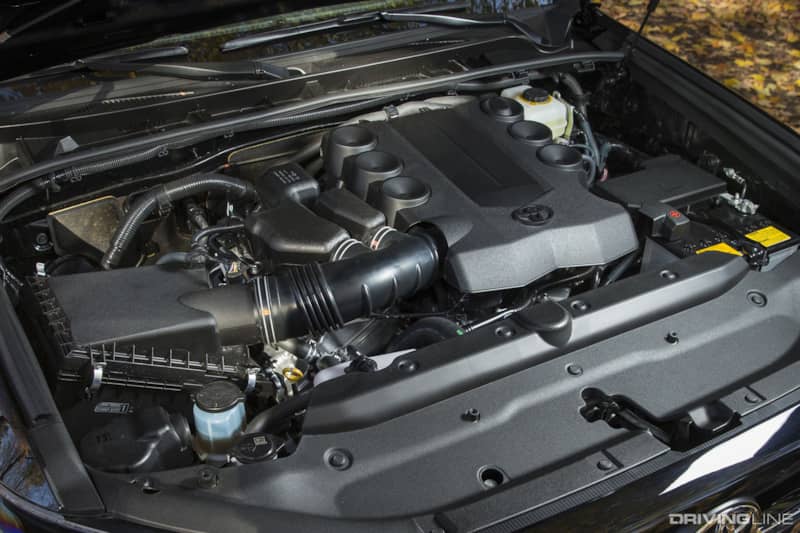 Needless to say, used examples of the fifth-generation 4Runner have proven equally popular, enjoying some of the highest resale values of any SUV out there. Naturally, some buyers have balked at the high prices for used fifth gen 4Runners and looked at alternatives—including its Lexus counterpart, the GX460.
V6 or V8?
There's lots of reasons a fifth-get 4Runner buyer would also consider a GX460. The second generation GX, the GX460, also debuted in 2010, and like the first gen it was a rebranded Toyota Land Cruiser Prado, which also happened to share a lot of its underpinnings with the fifth gen 4Runner.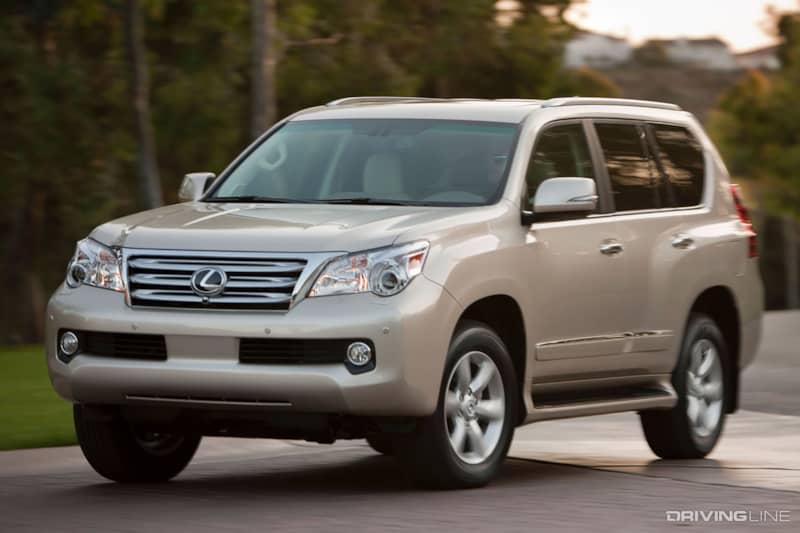 Compared to the 4Runner, it was a bigger leap from its predecessor. It moved from a 4.7 liter to a new 4.6 liter V8 that was smaller, but also more powerful at 301 horsepower.
The GX460 also got a new six-speed automatic transmission, and like the first generation it featured standard four-wheel-drive with a two-speed transfer case.
As before, the cabin was much more luxury-oriented than the rugged 4Runner, with a much longer list of standard amenities. It also carried over its hinged rear door vs the 4Runner's traditional rear hatch.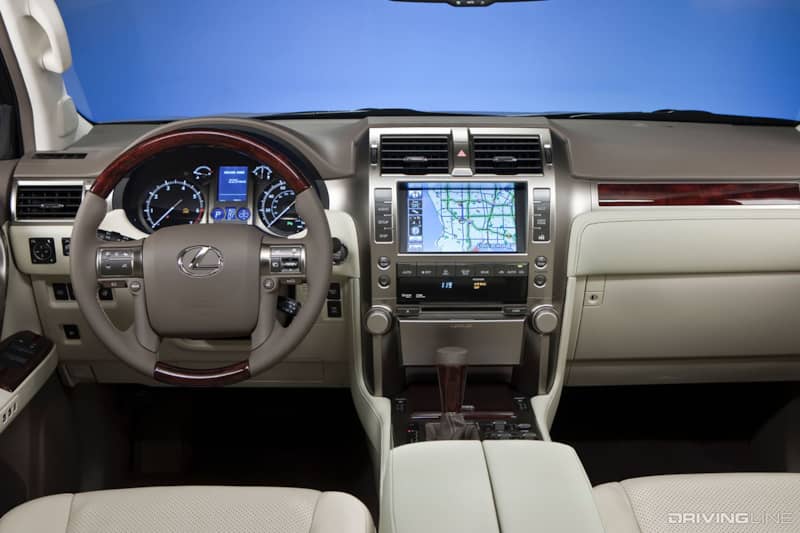 And while it was much more expensive SUV when new, on the used market there isn't as much difference between a GX460 and fifth-gen 4Runner. And like the 4Runner, despite facelifts and new tech, the 2022 GX460 is mechanically the same as a 2010 GX460.
What to Pay?
Looking around classified sites, (and considering the current high-demand, low supply used car market) the absolute cheapest you'll find any fifth-gen 4x4 4Runner is about $19,000. And that's for a 12 year old example with nearly 200,000 miles. Move into the 2012-2015 range, and you are looking at least $25,000 for something that still has well over 100,000 miles on it.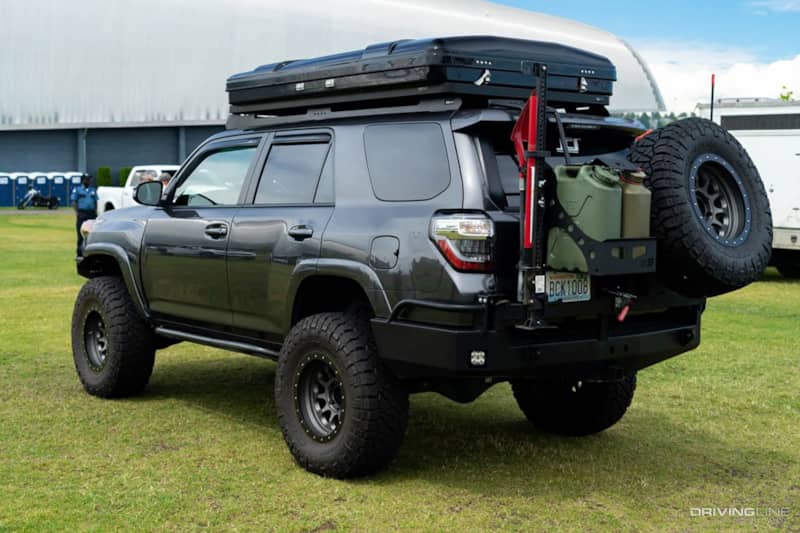 Naturally, the prices go up from there, with the mid 30s being the low range for 2015+ models, and nearly new, low mileage examples often priced at or near MSRP of a brand new one. Talk about resale value.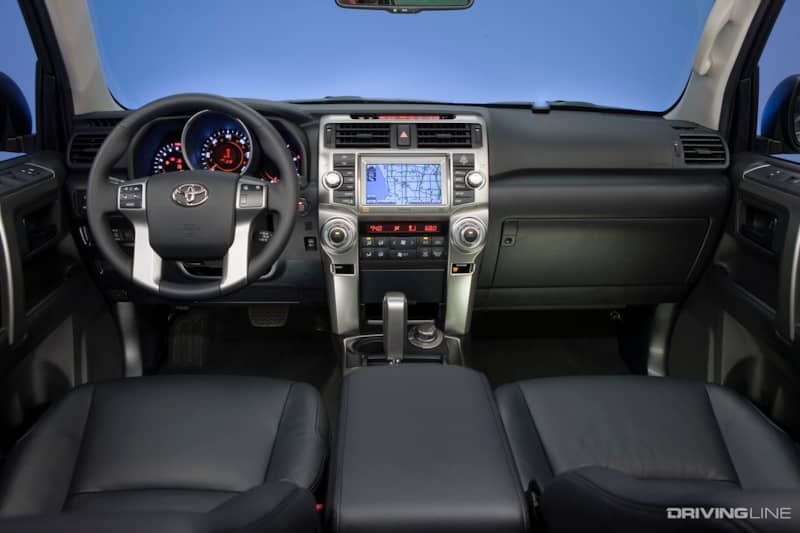 In the case of the GX460, the cheapest models are naturally the 2010-2013 models, and like the first gen GX, they too have risen in popularity in recent years.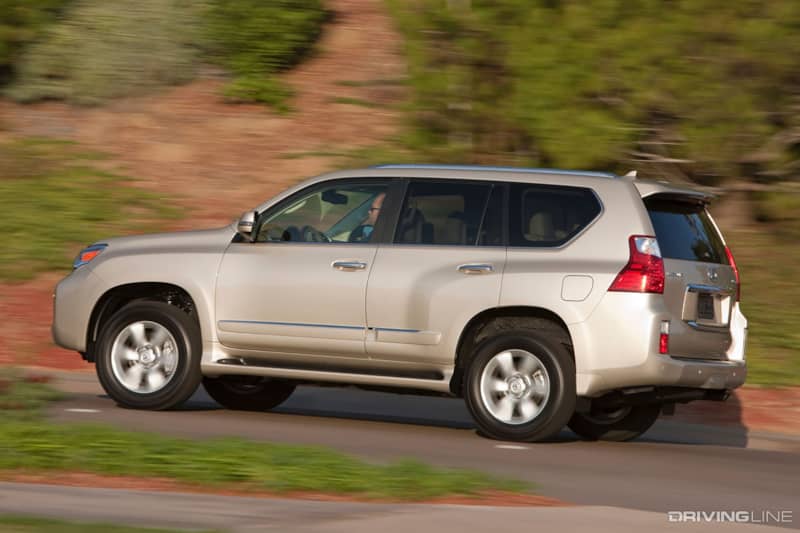 Still in many cases, they are priced either the same or sometimes even cheaper than a comparable fifth-gen 4Runner. Early versions bottom out around $20,000 with higher mileage, while sub-100,000 mile examples can be found for under $30,000.
In 2014 the GX460 got a facelift that features the Lexus spindle grille those are usually found in the mid $30,000 range. Newer, lower mileage versions, sometimes still under factory warranty, are in the 40s.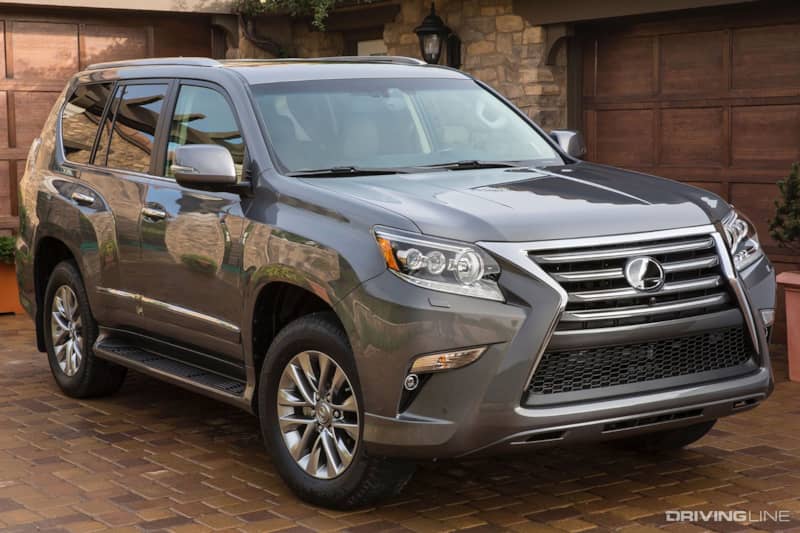 What About Buying New?
Considering that both of these SUVs hold their value and well and that both are still being sold new today, buying a brand new one off the dealer lot is another popular choice.
Keep in mind all these figures are not counting the dealer current markups and lack of inventory at both brands, but for comparison's sake let's assume the current situation is temporary.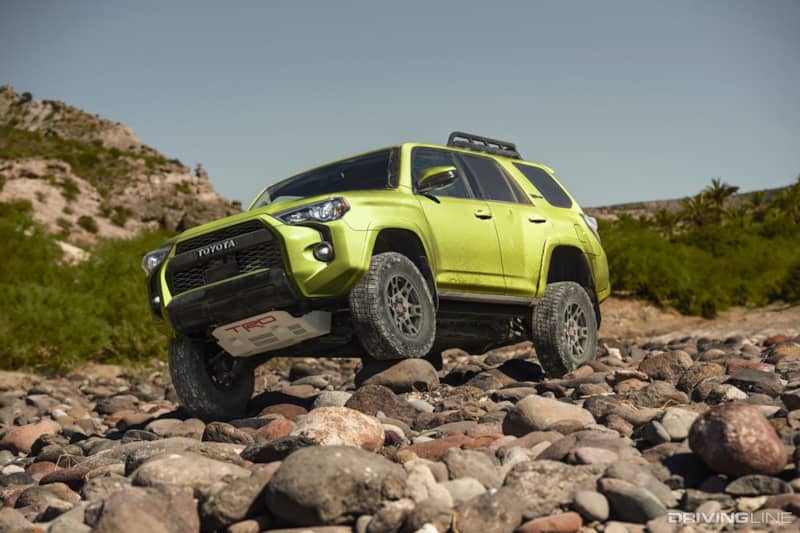 The cheapest MSRP you'll find on a new 2022 4Runner SR5 4x4 is about $40,000 and the price can go as high as $52,000 when looking at the ultra-popular TRD Pro model.
Over on the Lexus side, a brand new 2022 GX460 starts off at about $57,000 and climbs as high as $66,000 for the high trim Luxury model.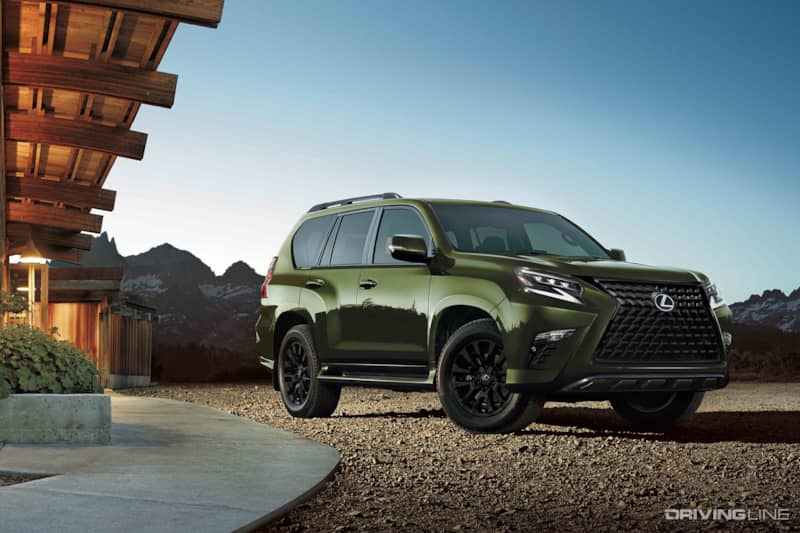 Take Your Pick
Despite sharing underpinnings, and even aside from their powertrain differences the 4Runner and GX460 will appeal to different types of buyers, and it'll depend if you are buying used or new.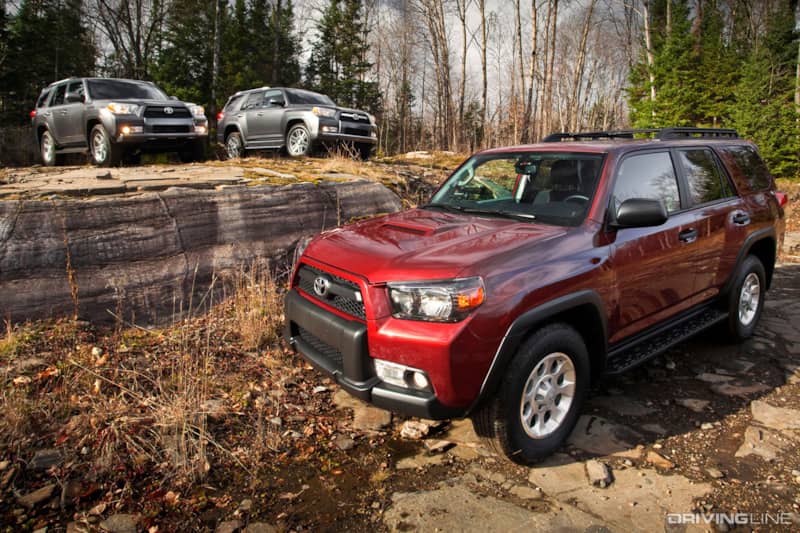 There's less of a delta buying used for the 4Runner given its lower price and high resale value, so if you are in the market for a fifth-gen Runner you may end up doing better with a new one.
The GX, on the other hand, is quite a bit more expensive new, but that difference goes away as the vehicles get older, and when comparing used models many buyers may be drawn to the V8 engine and better amenities of the GX for similar money.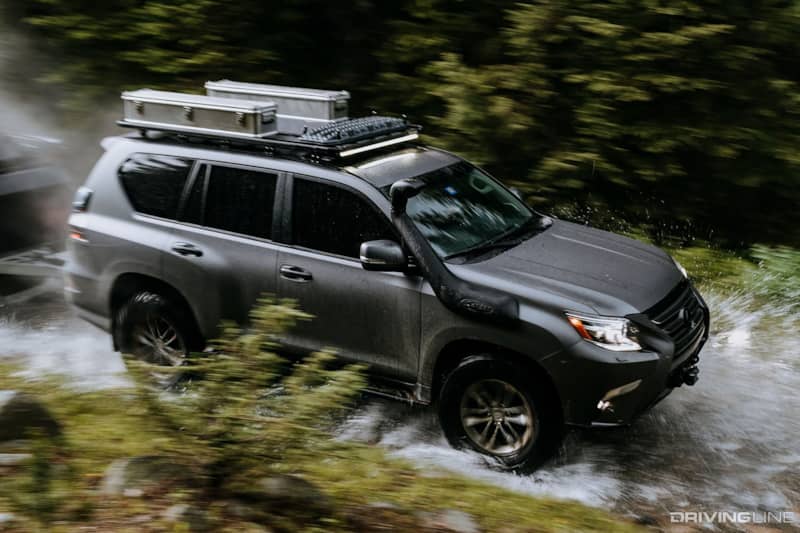 For other buyers the money might not matter, and they may be all-in on the rugged personality of the 4Runner or the mix of luxury refinement and capability in the GX.
Despite their continuing popularity, both of these SUVs are long overdue for a redesign, and it'll be very interesting to see what form the next gen 4Runner and GX take, and what their arrival will do the demand for the older models.
Until then, maybe this insight will help your decision.
More From

Driving Line
While on the subject of buying a new 4Runner, here are some tips to help you get the best deal you can in the current insane auto market we are experiencing.