Finally A Worthy Competitor? 2022 Nissan Frontier vs 2022 Toyota Tacoma
When Nissan introduced a new Frontier pickup for the 2022 model year, it was clear that they had the rival Toyota Tacoma right in their sights.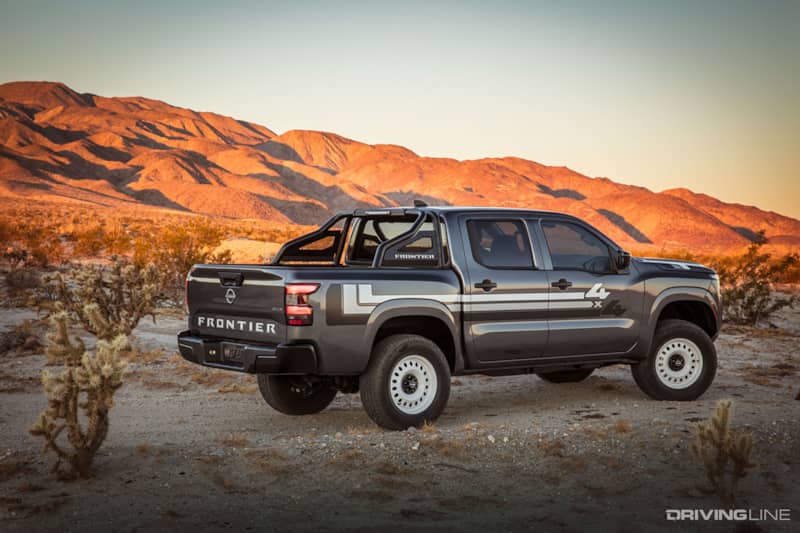 Not only did the heavily redesigned third generation Frontier look a lot like the current Tacoma, even its branding made clear its desire to tap into the "Taco" buyers out there.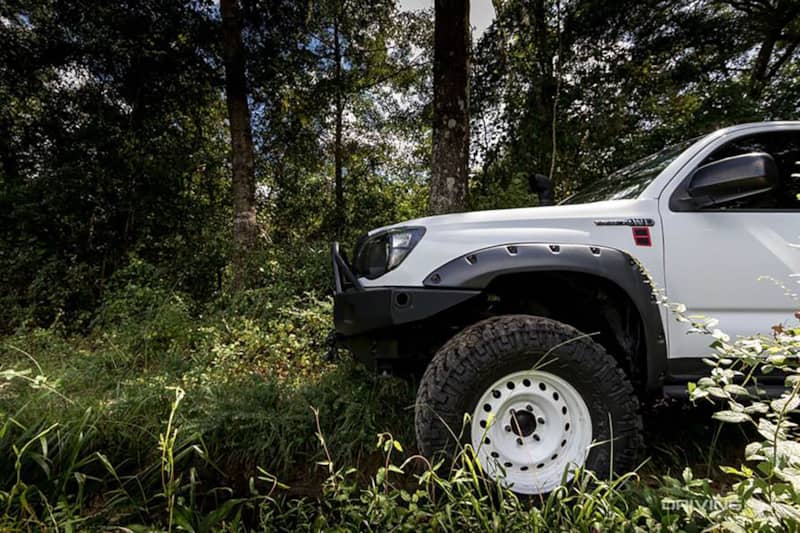 Toyota truck buyers are known for being extremely loyal, so winning over the Tacoma crowd wasn't going to be easy for Nissan. But how do these two trucks compare and is there an obvious better pick between the two? Let's take look.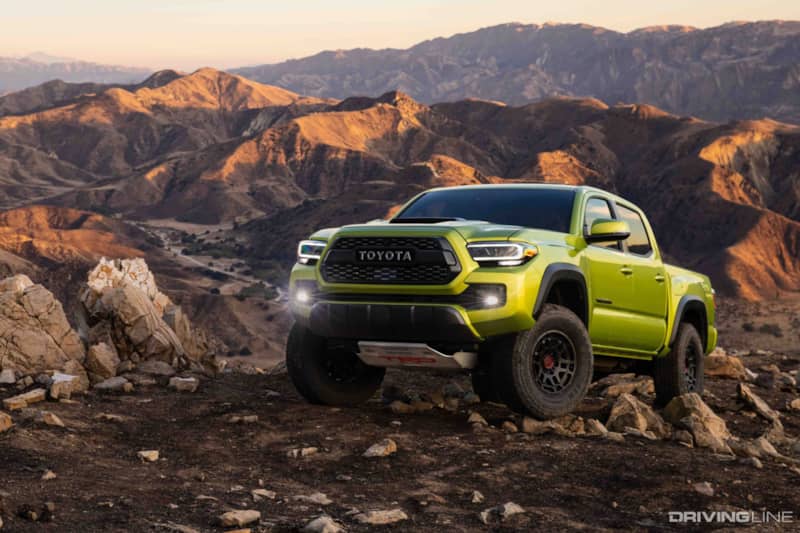 Power & Performance
One thing that separates the Tacoma and Frontier right off the bat is the fact that the Tacoma has two different options while the Frontier has just one.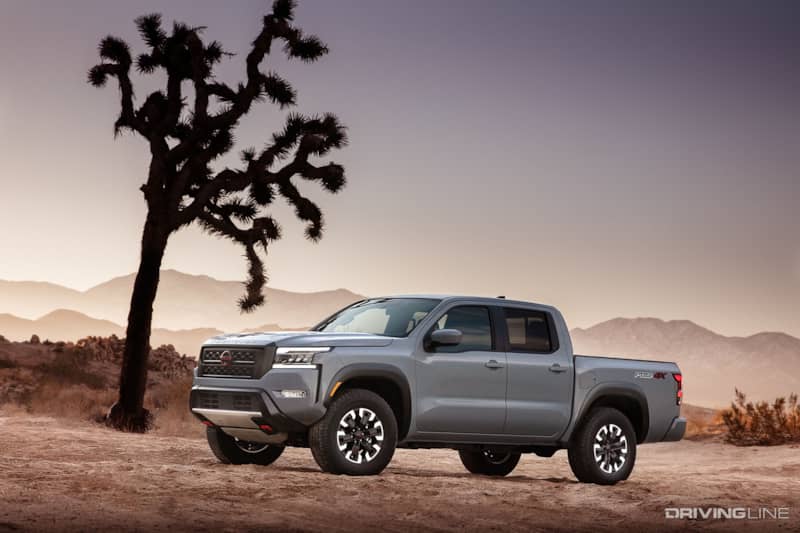 But for comparison's sake we'll discount the entry level four-cylinder and Tacoma and focus on the much more common 3.5 liter V6 version, which makes 278 horsepower and 265 pound feet of torque.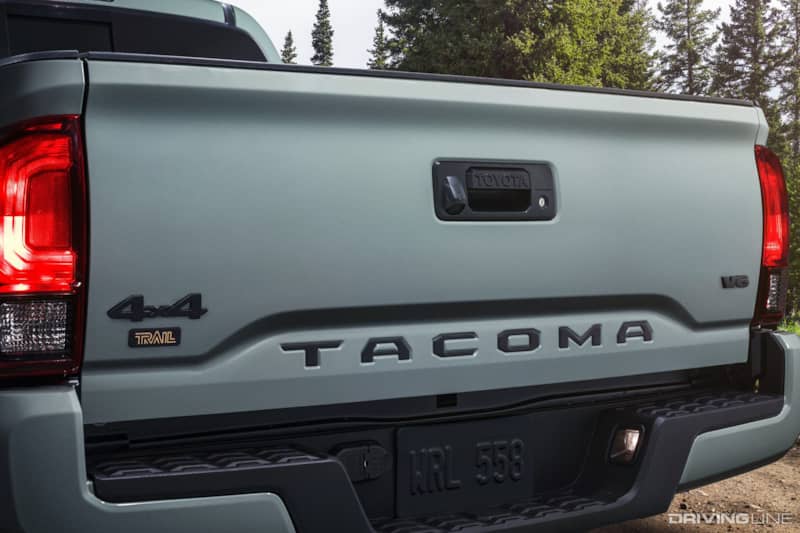 The Frontier's only engine is 3.6 liter V6 that makes 310 horsepower and 281 pound feet of torque. Horsepower might not be a big priority for most midsize pickup buyers, but the Nissan's 32 horsepower advantage is fairly significant.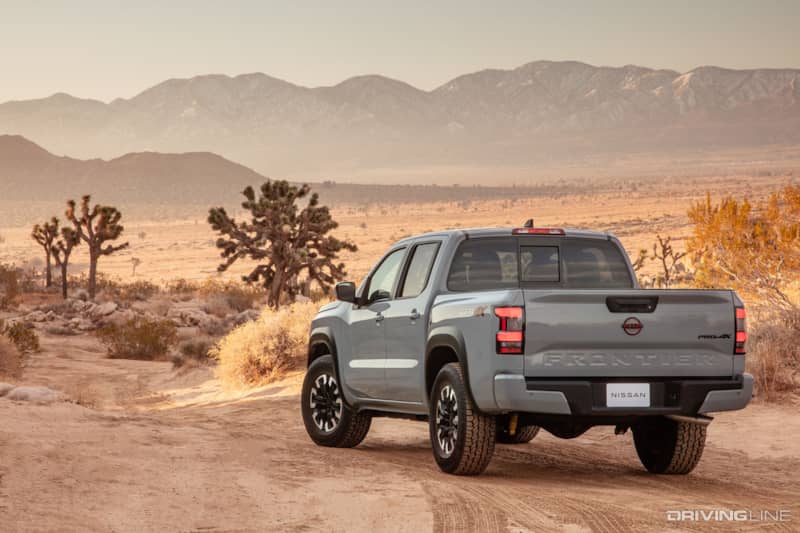 Manual or Automatic?
There are also some key differences when it comes to transmissions. If you are looking at an automatic, the Tacoma's six-speed automatic is a relatively old piece when compared to then newer nine-speed transmission in the Frontier.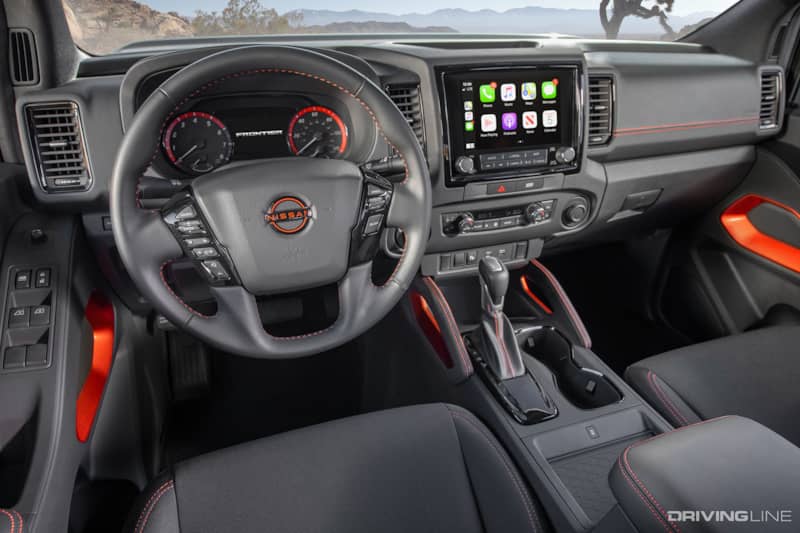 On the other hand, if you want a manual transmission you'll be out of luck with Nissan. The Frontier is automatic only, while Toyota offers a six-speed manual transmission.
And the manual isn't just available on the lower trim Tacomas. You can row on your own gears on every version of the Tacoma, all the way up to the flagship TRD Pro.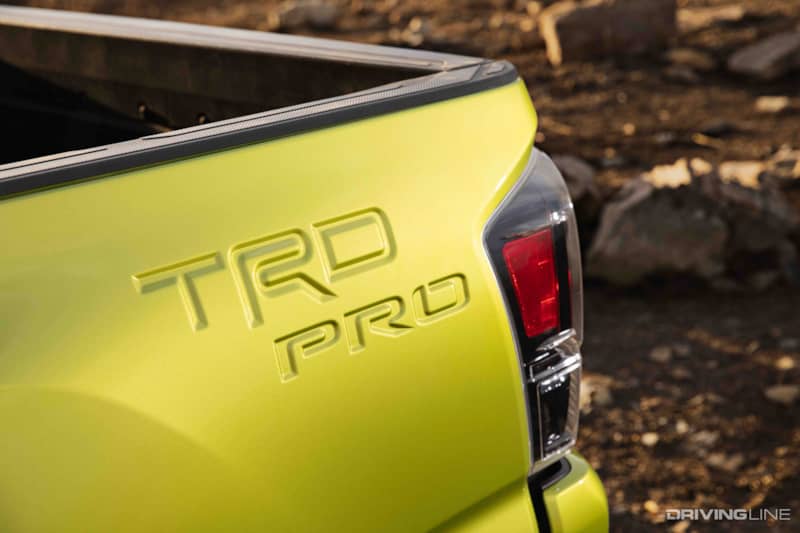 Off-Road Gear
As far as trims go, off-road enthusiasts will probably be looking at the Tacoma TRD Off-Road vs the Frontier Pro-4X. These two models are equipped very similarly.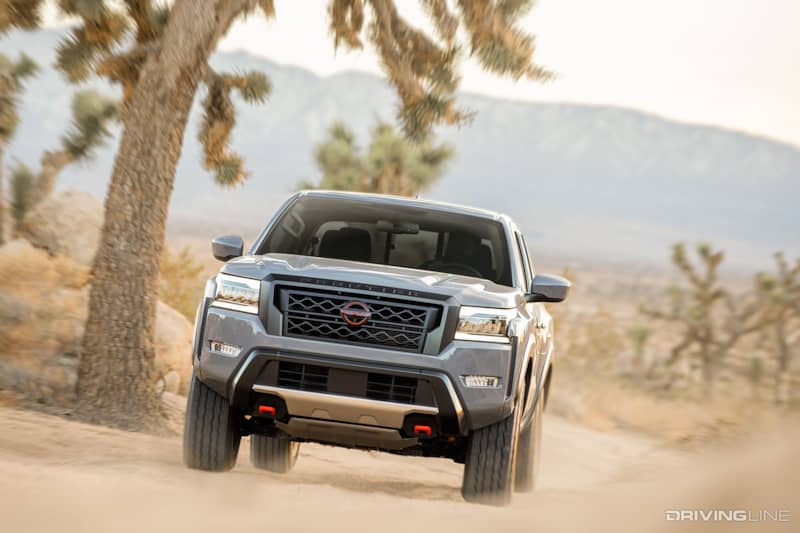 Both get off-road tuned suspension, locking rear differentials and other tweaks designed for trail use, including unique badging and styling touches.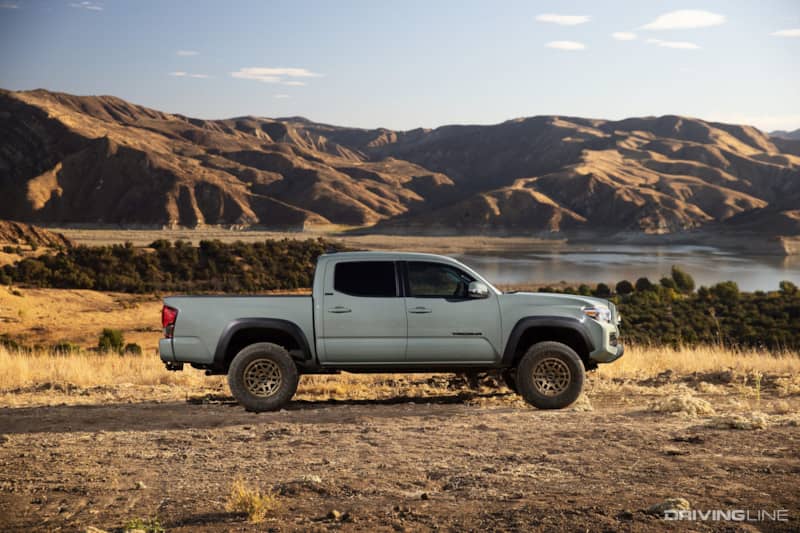 At the moment the Pro-4X is the top of the line Frontier, so Nissan doesn't have something that competes directly with the flagship TRD Pro and its extra upgrades. We wouldn't be surprised to see a Nismo model added in the future though.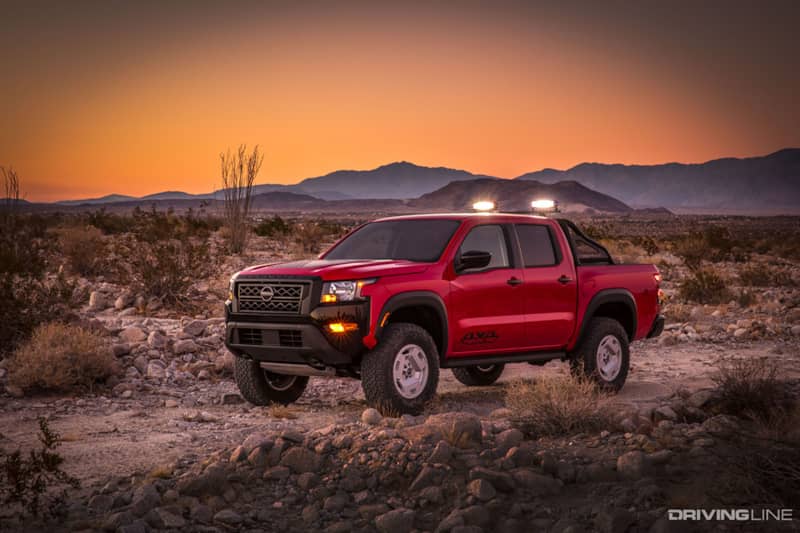 Value & Verdict
Being to head-to-head competitors, it's not surprising that the prices between the Tacoma and Frontier parallel each other pretty closely. The Nissan gets an edge in value for having its more powerful V6 engine standard across the line.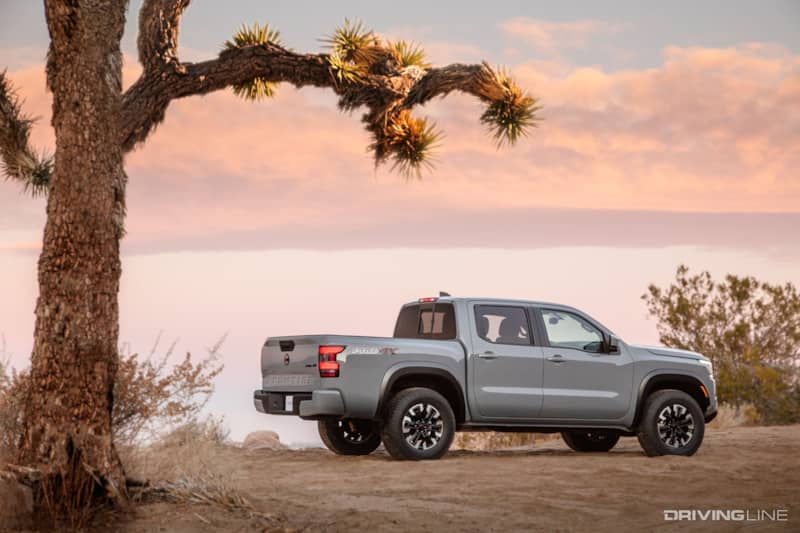 But beyond just the initial purchase price, buyers will also factor in things like reliability, resale value and aftermarket support.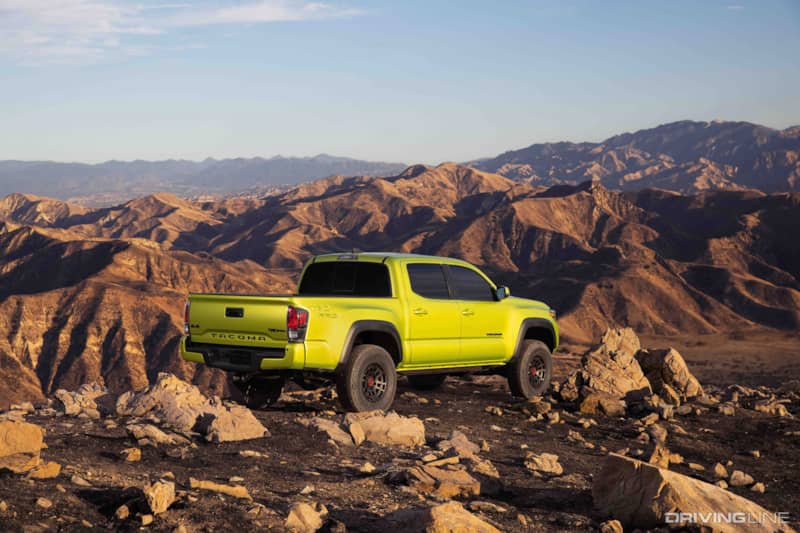 The Nissan might have a more powerful engine and more modern transmission, but it may be impossible to beat the Tacoma's legendary resale value. And we'll have to wait and see how the Nissan's V6 and nine-speed auto hold up in terms of reliability.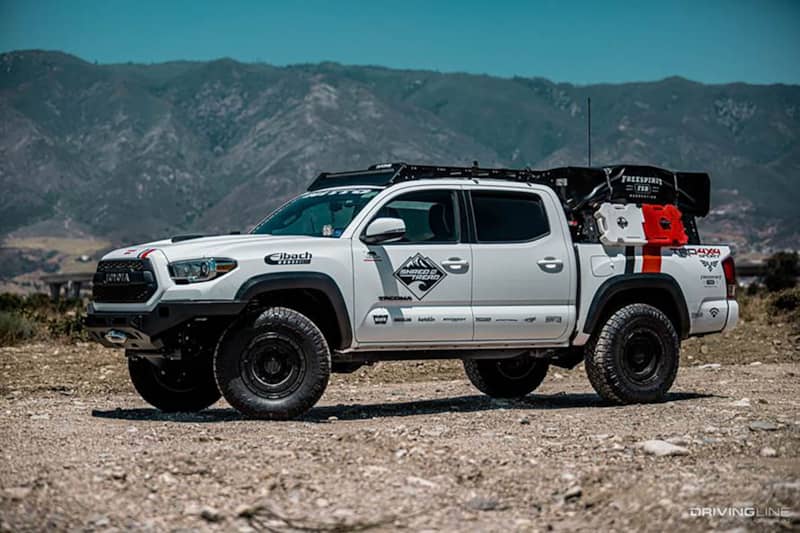 Both trucks should have plenty of aftermarket support for weekend warriors, though the Tacoma's may have more options because its the older, more established player here.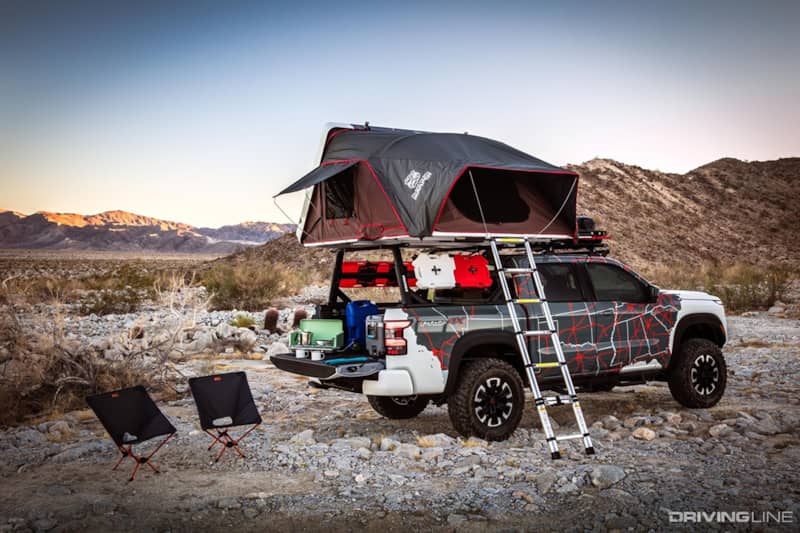 More than anything, we are glad that Nissan has given some serious attention to the Frontier and that it's now a more than worthy competitor against the fan-favorite Tacoma.
If you are in the market for a new midsize pickup, we highly recommend checking both out yourself before making a decision.