The Quicksand King: A TRD Off-Road Tacoma Done Right
When you think about it, it's incredible to consider how the humble pickup truck can be so many things to so many different people.
It can be an utterly practical vehicle — one favored by contractors, tradesmen, and all types of workers — or a passion project beloved by hobbyists, weekend warriors, and hardcore enthusiasts looking for their own blank canvas.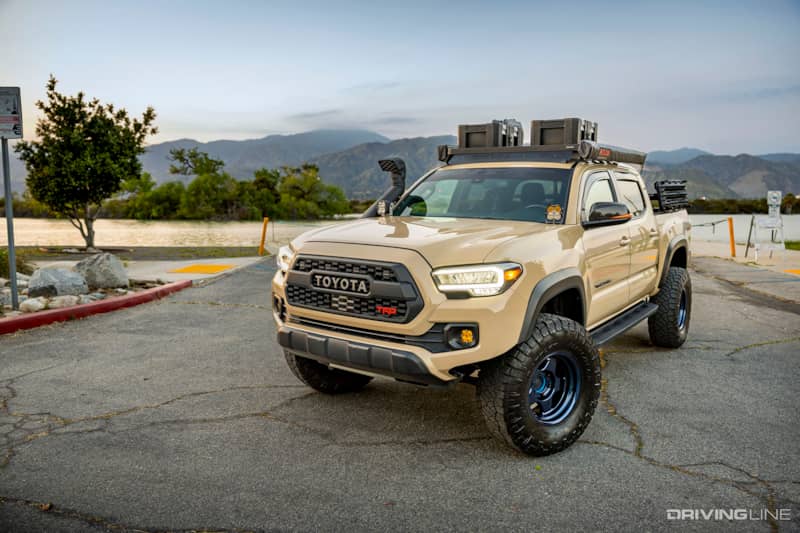 Yes, this could apply to any genre of vehicle favored by enthusiasts, but there's really nothing else that has the range and dual-purpose appeal of a good pickup truck.
Taco Days & Taco Nights
Look at the modern Toyota Tacoma, for example. Ostensibly, a Tacoma is something you buy for its simplicity, reliability, it's excellent resale value, and ability to handle lots of abuse without complaint. And many people do just that.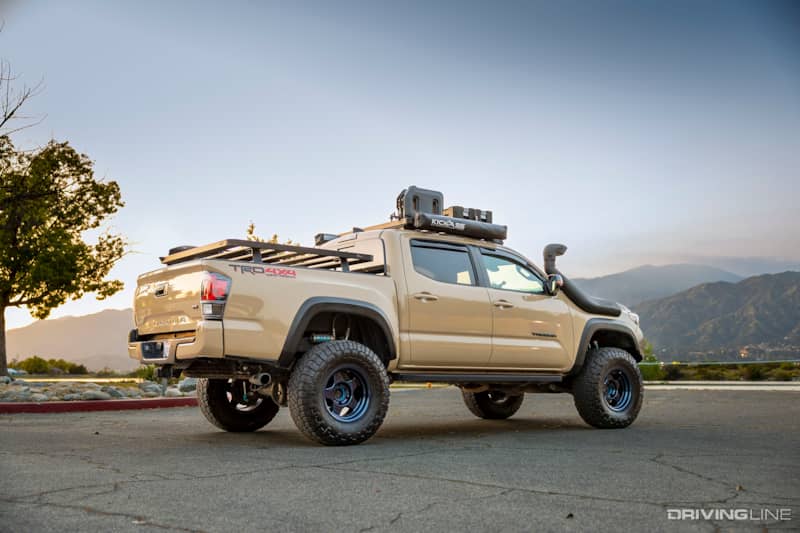 But for many other Tacoma other owners, it's about so much more. For them, the truck's appeal goes far beyond its workman-like nature, and for decades they've been turning Toyota's humble mid-sized pickup into an enthusiast icon.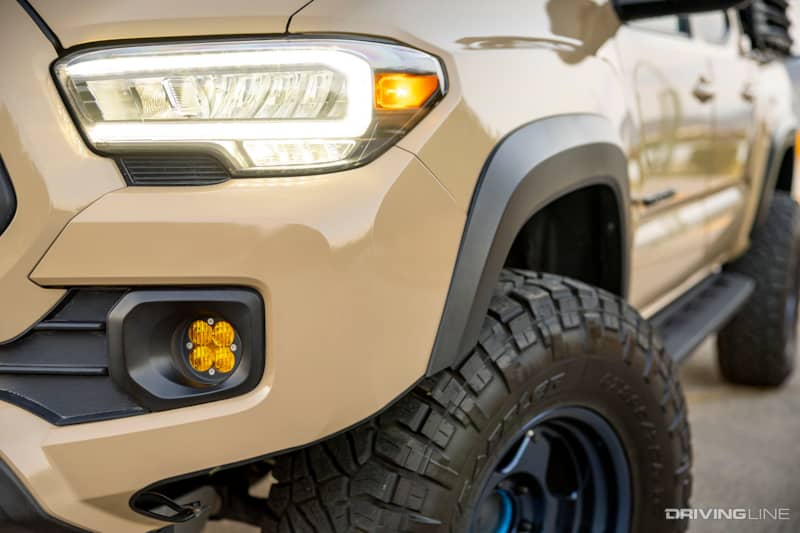 One of those people is Sary Ven, who has owned his Quicksand-colored 2020 Tacoma TRD Off-Road for nearly three years now.
Like so many others, Sary's truck has been a ticket into the world of making new friends, weekend off-road adventures, and a never-ending journey of upgrading, accessorizing, and changing parts both small and large.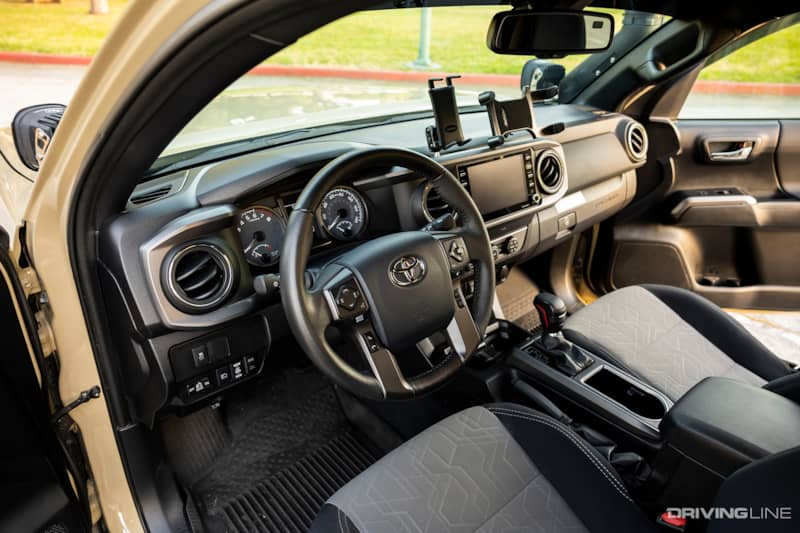 Outfitted For Adventure
One of the first things on Sary's upgrade list was the suspension. The truck runs a King Shocks setup with a 2.5" lift, Deaver Stage 2 leaf springs, and SPC adjustable control arms.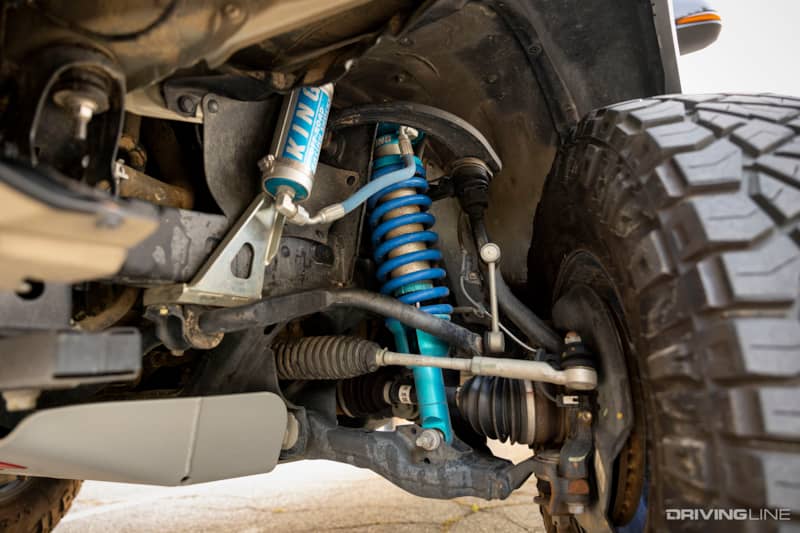 The result is an aggressive, functional stance with plenty of travel and clearance for desert adventures and enough comfort for the streets and highways of SoCal.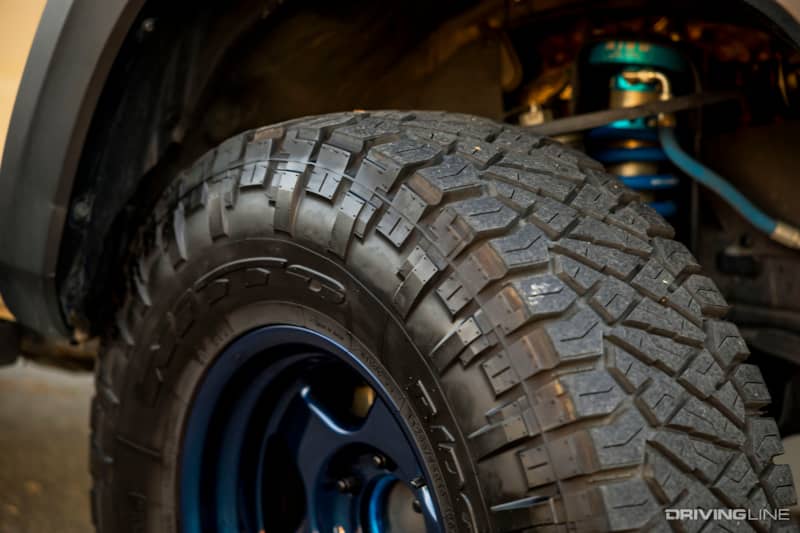 Outside, the rugged stance is complimented by TRD Pro style headlights and a TRD Pro style front grille — and carbon fiber side mirrors bring a nice contrast against the tan body color, as does the ARB snorkel.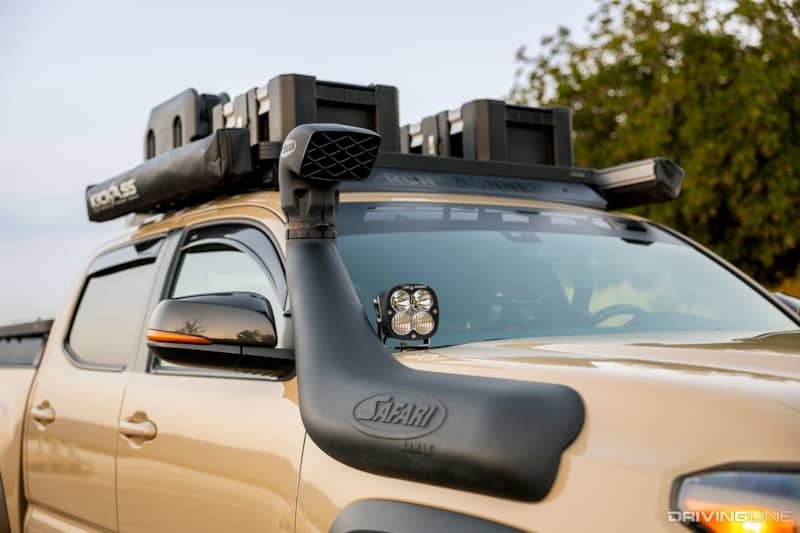 To allow more room for gear, Sary fitted the Tacoma with a bed rack and roof rack, both by Front Runner. And the roof rack is home to an awning from Roam Adventure Co. that provides some much-needed shade during desert expeditions.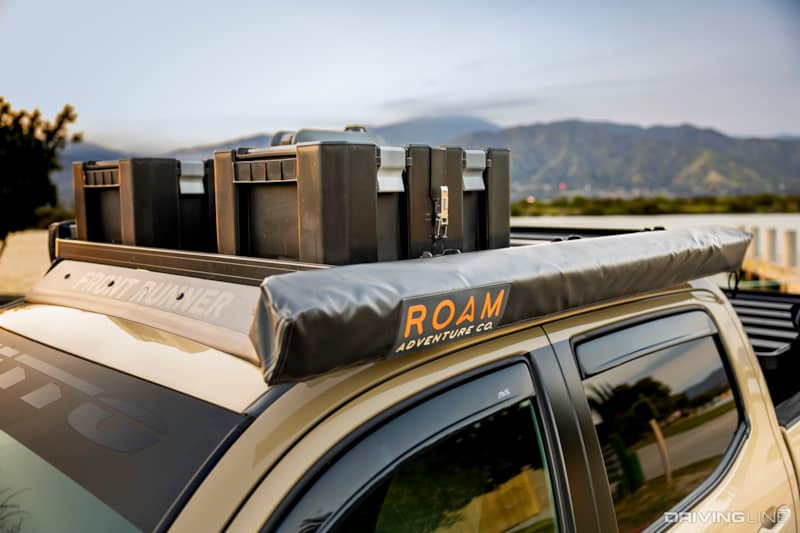 And when those adventures continue past sundown, Baja Designs fog lights and XL ditch lights are there to cut through the darkness.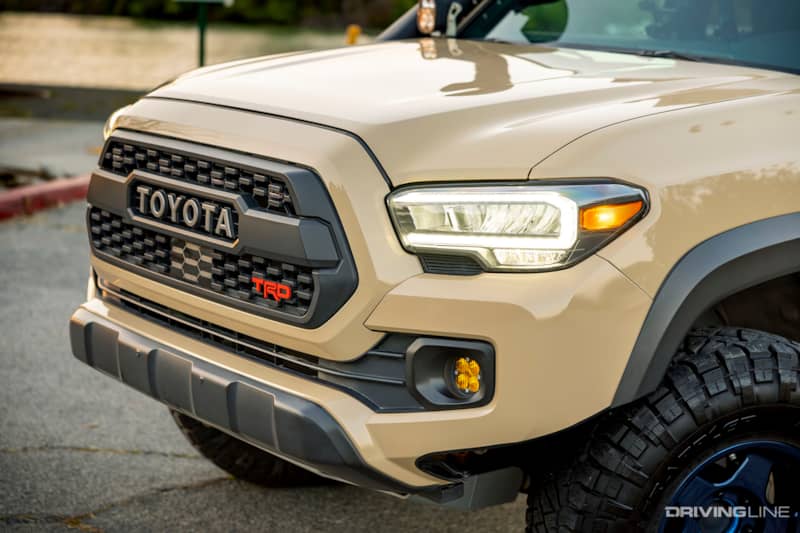 Ridge Grapplers on Duty
Finally, the whole truck is tied together by a set of Nitto Ridge Grappler hybrid terrain tires mounted on a set of Stealth Custom Series F5 wheels.
We like the choice of the smaller diameter wheels as they allow the meaty 295/75R16 Grapplers to take center stage, and the metallic blue finish of the wheels again brings a perfect contrast to the Quicksand body.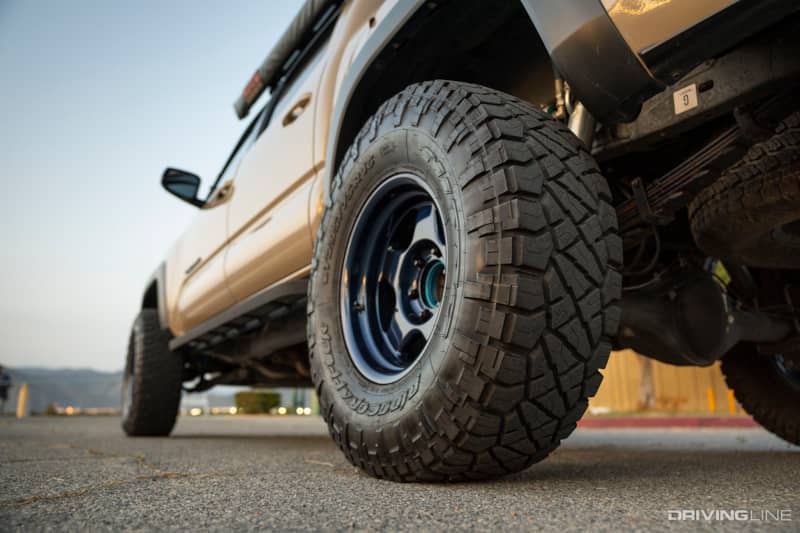 Though the list of modifications is extensive, as with so many owners and enthusiasts we connect with, Sary tells us his truck is far from finished.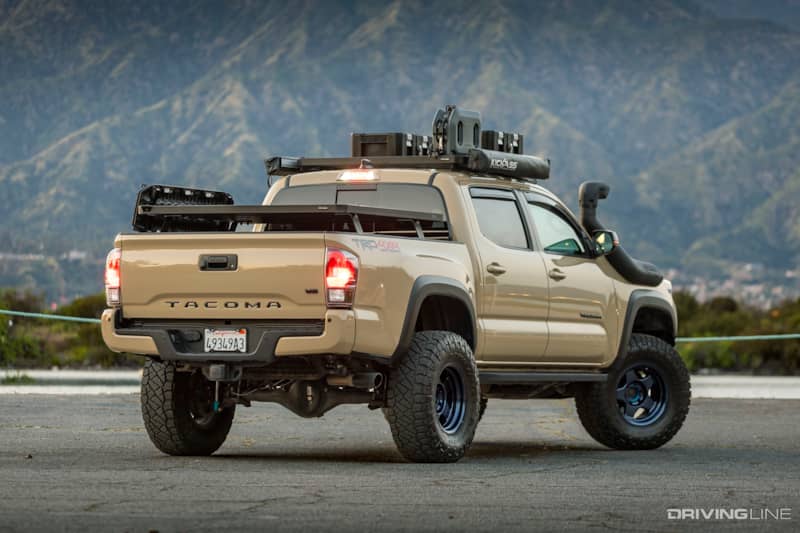 He tells us it's currently in the midst of a significant revamp, and he's excited to share more once the next iteration is complete.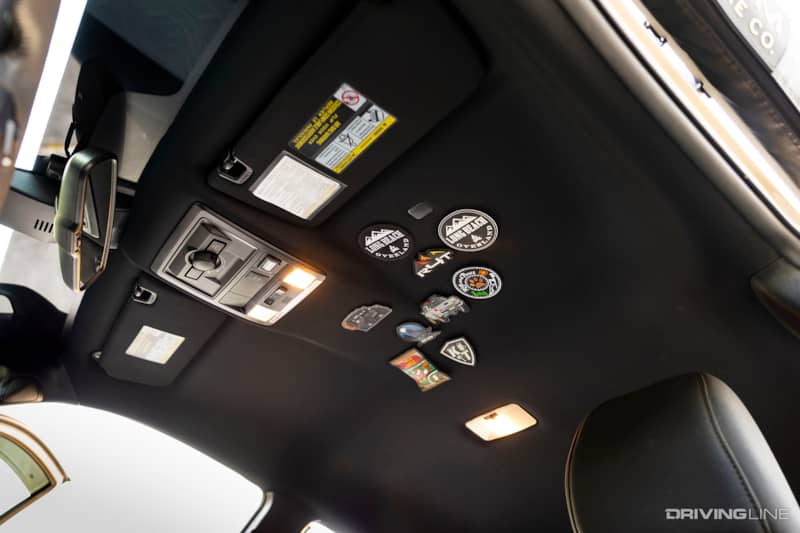 And really that's what it's all about. What may be a simple pickup truck to so many mainstream buyers is something entirely different for an enthusiast.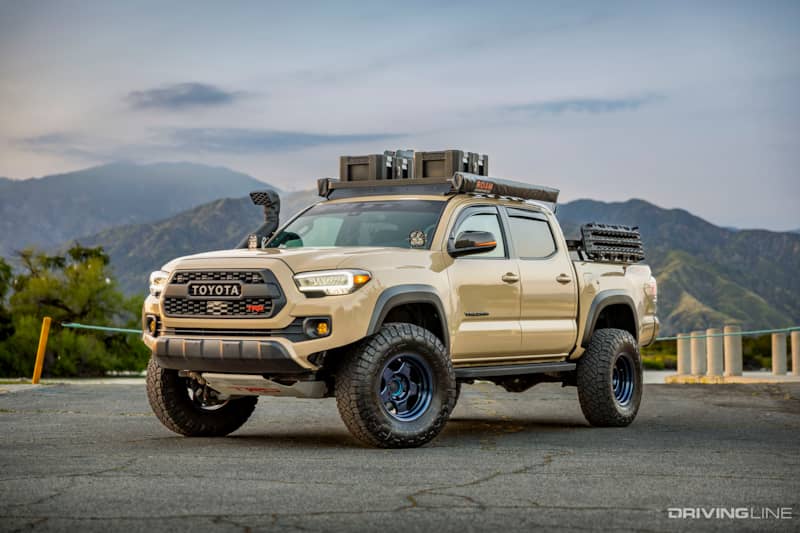 For people like Sary it's an endless journey of building and rebuilding, with many adventures in between.
We can't wait to see what's next with this one.