First Look: Pre-Production EVO Gladiator Build [Video]
By now, you're probably aware of the all-new 2020 Gladiator pickup truck from Jeep. Set to hit dealership floors across the country in the next few weeks, much anticipation is drawn from both Jeep enthusiasts and prospective mid-size truck buyers alike as to what makes the new pickup such a sought-after offering. Fortunately, Driving Line has gained access to one of the first Jeep Gladiators in the world to ever be modified with aftermarket parts, and built for off-road use. Mel Wade, owner of Off Road Evolution and veteran Jeep racer, has been tasked with building a 2020 Gladiator Sport S model for the fast-approaching Easter Jeep Safari in Moab, Utah later this month.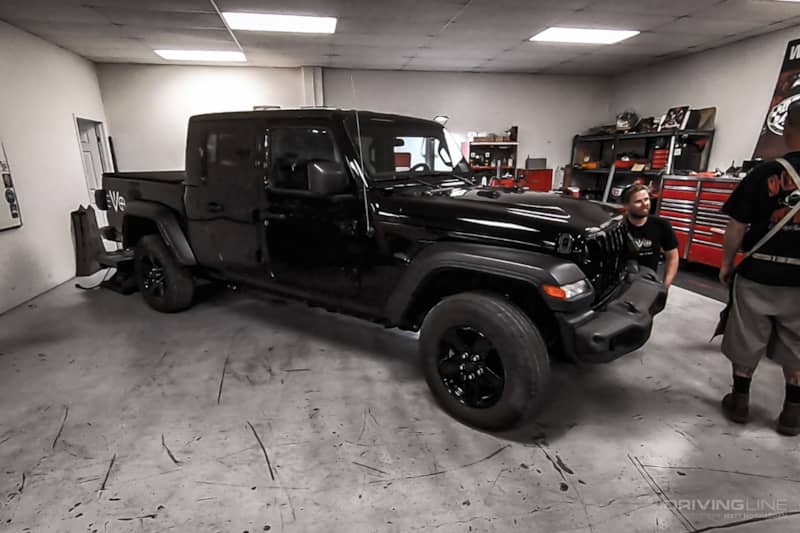 Over the next 10 days, Mel and the team at Off Road Evolution will transform this stock Jeep Gladiator into a full-blown trail rig, capable of any trail in Moab. We had the chance to see the truck in stock form, and go over the list of modifications Mel has in store for the Gladiator. Additionally, Mel gave us some insight as to what he has in store for this truck later in the year, including a full tear-down and rebuild into a "phase 2" of the build, where it will be prepared to take on one of the longest, most grueling off-road races in the world: the 2019 SCORE International Baja 1000.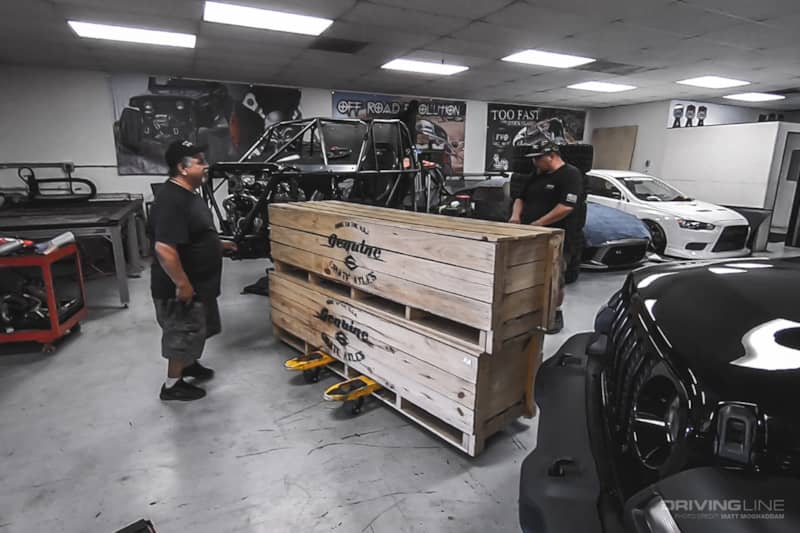 Some of the off-road components you can expect to see on this build include Dana Spicer UD60 one-ton axles, EVO Manufacturing suspension lift, KMC 20-inch forged beadlock wheels and 40x15.50x20 Nitto Tire Trail Grapplers. Mel also plans to build a bed rack to hold a roof top tent, fuel cans and traction boards, while still having complete access and use of the truck bed. EVO manufacturing armor will also be used around the truck, including bumpers, sliders and skid plates.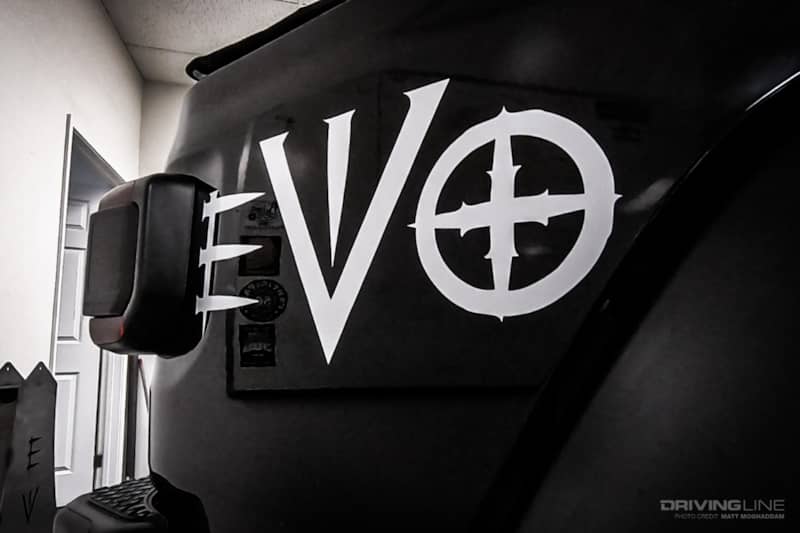 Stay tuned to Driving Line for updates as this Gladiator build comes along over the next week, and as we put it to the ultimate test on some of the toughest trails Moab has to offer during Easter Jeep Safari.