Flat Out's New Two-Door GMC Jimmy: How a Shop Brought Back the Legendary Off-Roader
When Ford debuted the new Bronco a couple years ago, it brought back an excitement that hadn't been seen in decades and finally gave the Jeep Wrangler some direct competition.
Naturally, Chevrolet enthusiasts General Motors fans began wondering if GM might react to the popularity of the Bronco by building a new version of its iconic off-roaders, the Chevy Blazer and GMC Jimmy.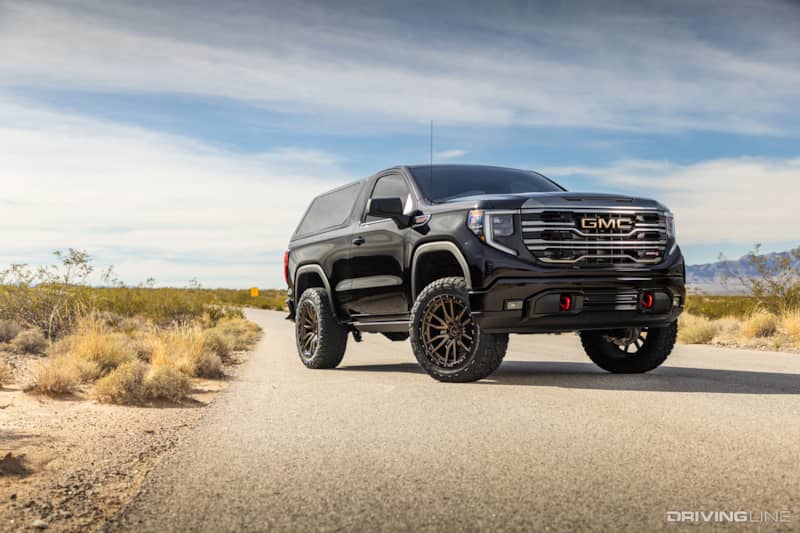 Sadly, that appears not to be the case. Chevy does sell a Blazer, but it's a car-based crossover rather than a body-on-frame truck. And with GM's pivot towards EVs, a true Blazer/Jimmy revival seems highly unlikely.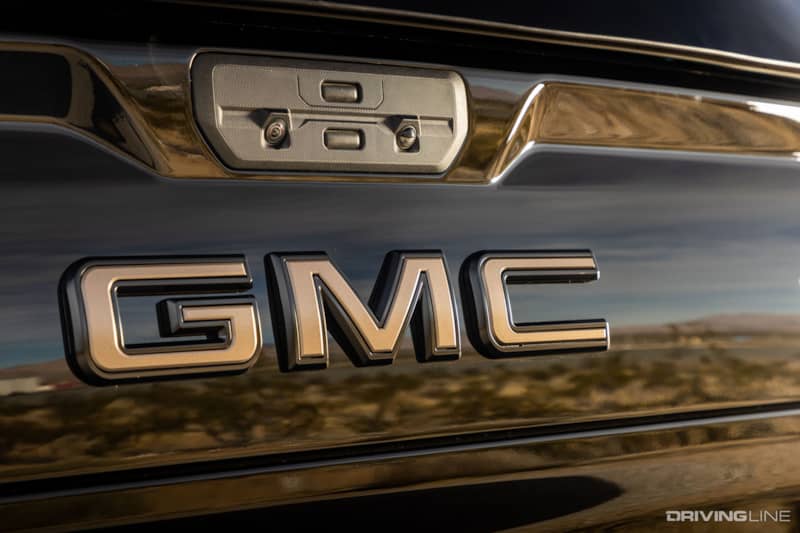 So that's where Rob Hester and the crew at Arkansas' Flat Out Autos come in, and their version of a modern two-door Jimmy/Blazer is as real as it gets. It's so real that you can order one of these brand-new retro rigs directly from them.
Doing What the Factory Won't
Here's how it works. Flat Out starts with brand new 5.3L V8 GMC Sierra Pro half-ton pickup truck in the uncommon short cab, long bed configuration.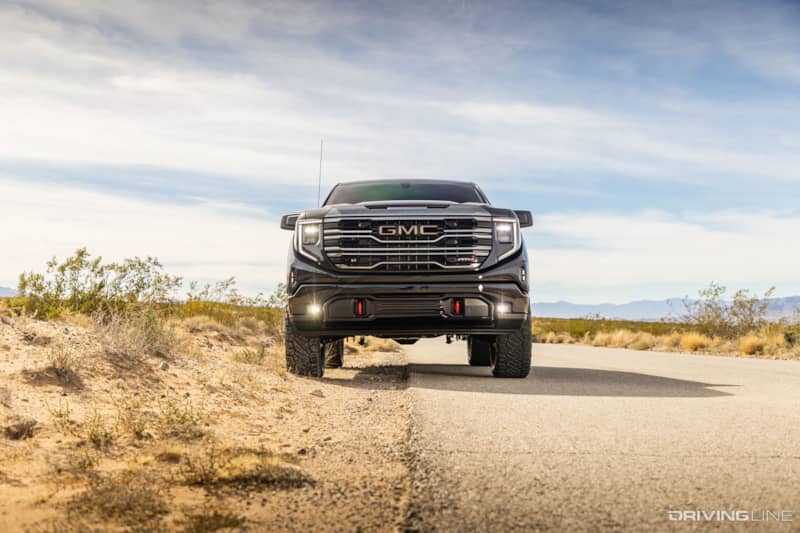 From there, they remove the long bed, cut open the back of the cab and trim the entire chassis down to shorten both the wheelbase and overall length.
Then they source the smaller 5' 8" bed from a crew cab pickup and structurally weld it to the original cab, creating what Rob calls a "true uni-body."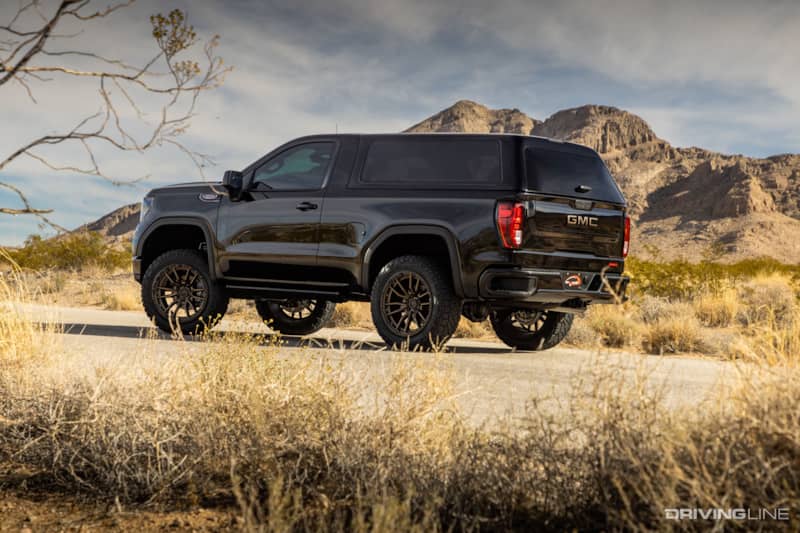 To make the rear of the new Jimmy comfortable for passengers, they flatten the rear cab floor for extra foot room and then install a power-folding rear seat initially designed as the third-row in the new Chevy Tahoe.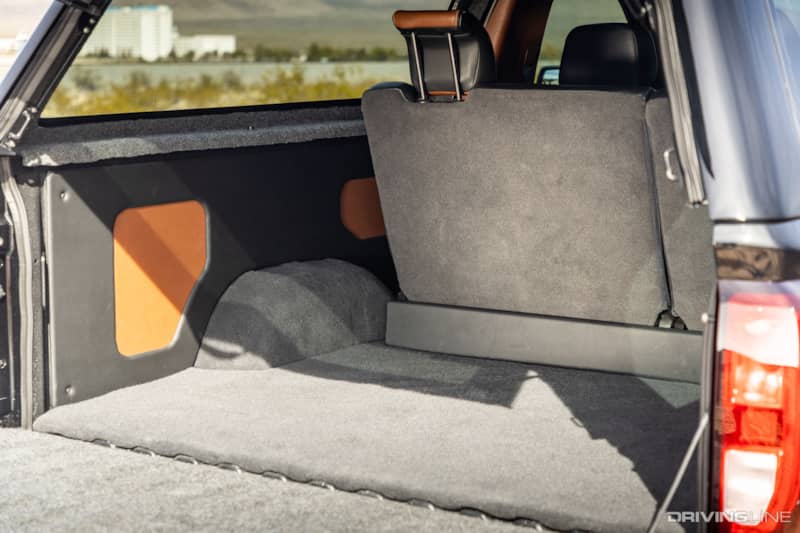 Open Air Adventure
A big part of the appeal of the original K5 Jimmy and Blazer were their removable tops, so this had to be part of the Flat Out's modern version. 
The team designed their own removable top inspired by the design of the square body K5 but that still flows with the lines of the modern truck.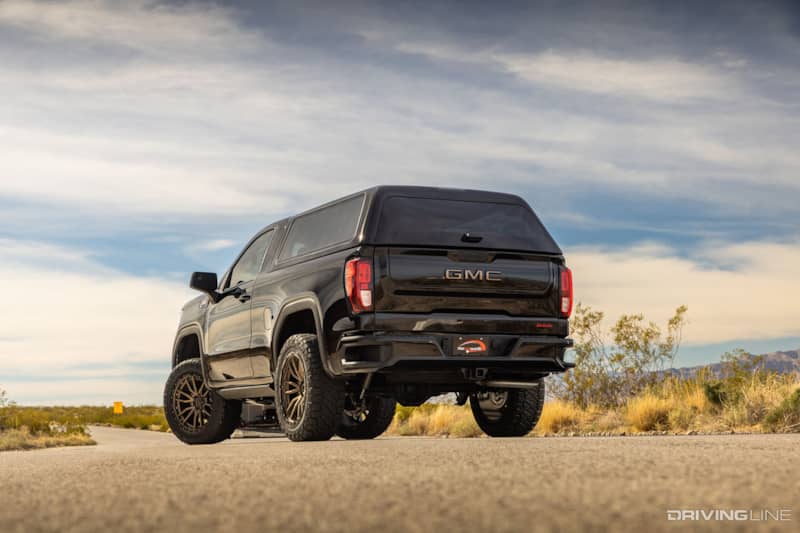 And like the original K5, the new top mounts to both the rear of the cab and the tops of the bed rails. And rear seating/cargo area is fully finished with upholstery and paneling to match the rest of the brand-new truck.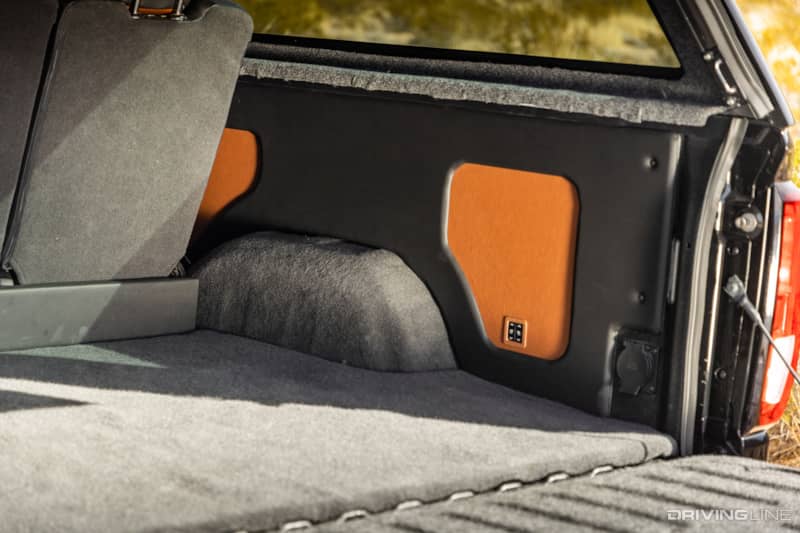 Retro Looks, Modern Performance & Comfort
While Flat Out's reborn Jimmy looks unlike anything you'll find sitting in a GMC or Chevrolet showroom, underneath it's functionally identical to a brand-new Sierra.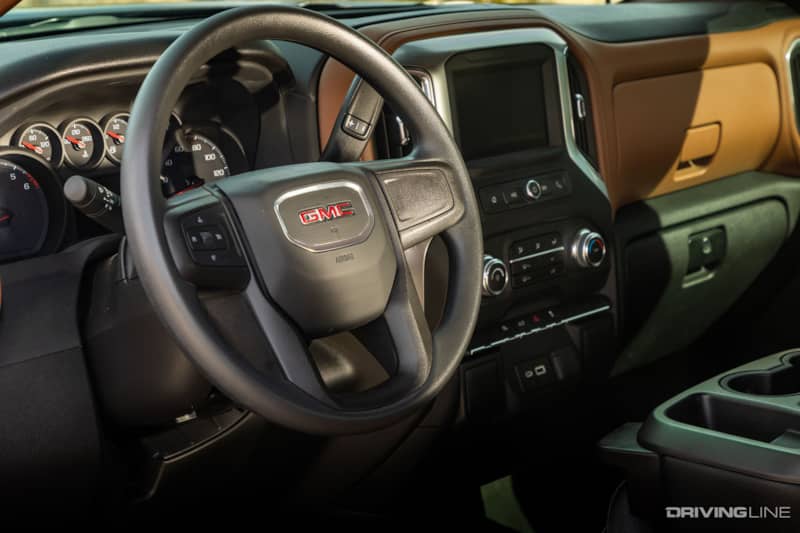 That means it can be upgraded with anything made for the popular GM half-ton, and for suspension, Flat Out chose a BDS/Fox four-inch lift to give the Jimmy a properly aggressive ride height.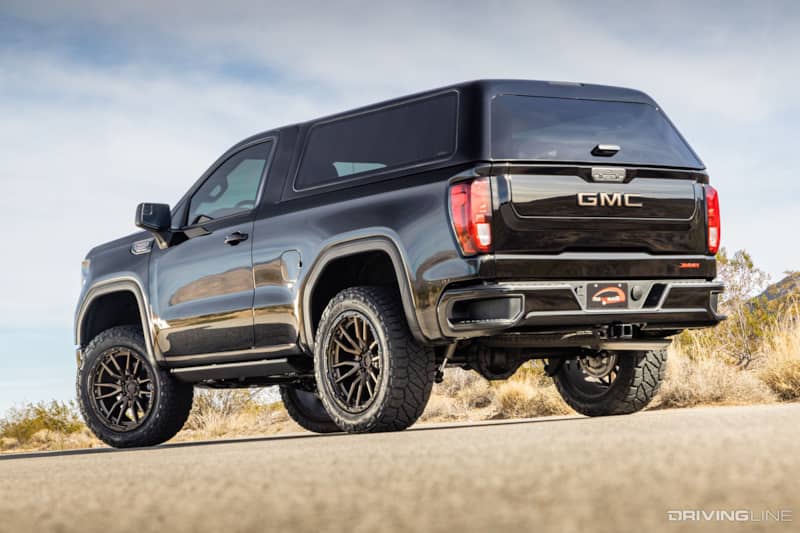 Further building on that mean stance are a set of 22"x10" Fuel Off-Road Rebel 6 wheels, mounted to a set of Nitto Ridge Grappler tires.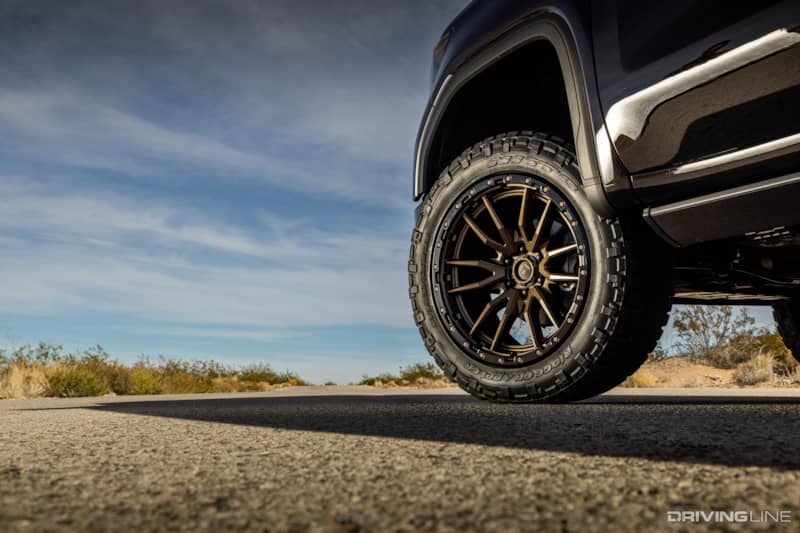 Whether its running trails or cruising the highway, the hybrid-terrain Ridge Grappler tires deliver both looks and capability that are appropriate for this re-imagined version of an American legend.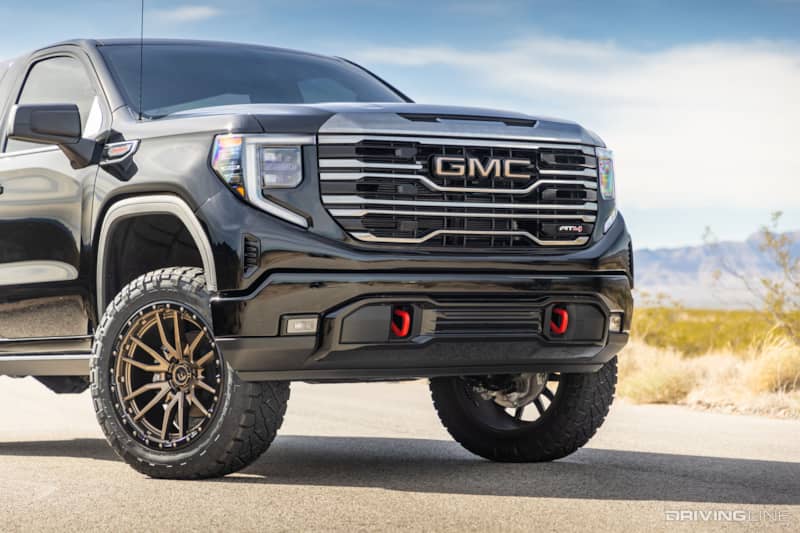 Long Live the Jimmy
As mentioned a moment ago, Flat Out didn't just build a modern K5 Jimmy to get looks at the SEMA Show. They designed it as a real vehicle you can buy directly from them.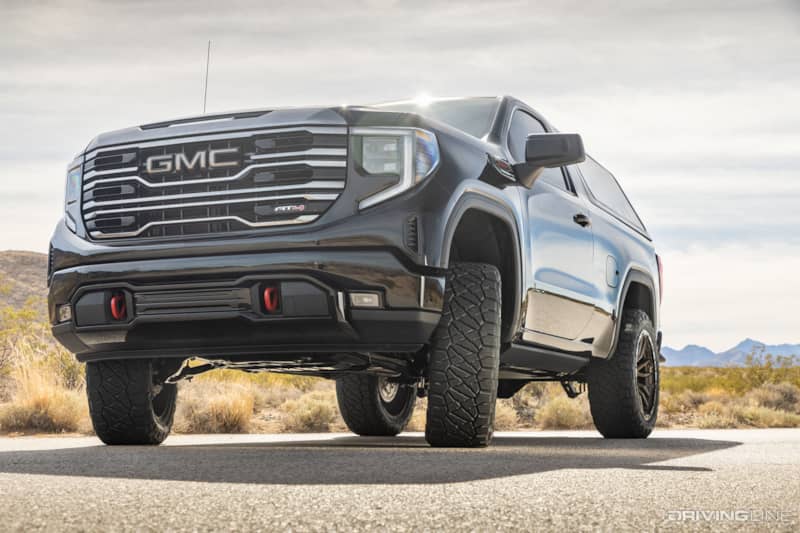 Several customer builds are already in the process, with the buyer specifying their own exterior and interior colors and their wheel/tire combo of choice.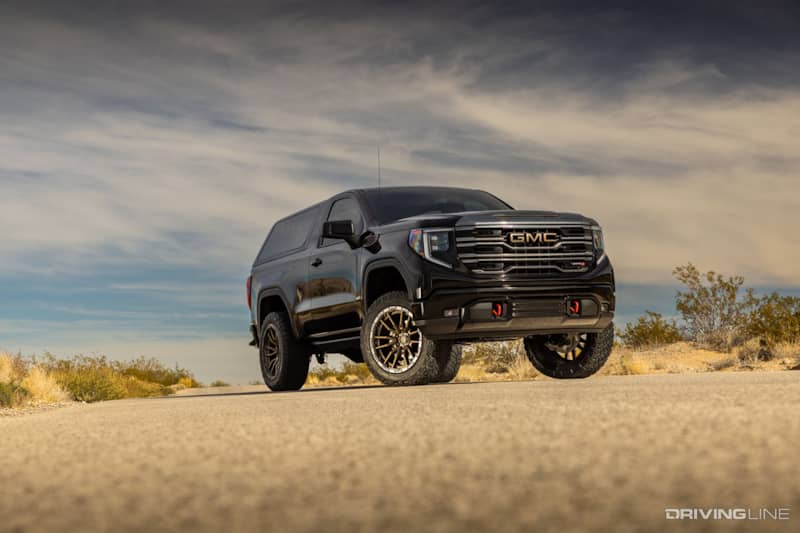 It's sad that GM won't build a proper rival for the Bronco and Wrangler like they used to, but we also can't imagine the factory doing it much better than Flat Out has.
Our hats are off to them for continuing the legacy of one of America's most beloved trucks.