Floored by Four: This Turbocharged GMC Z71 is Not Your Typical 4x4 Pickup
Story By Mike Self
Photos By
While shopping for a tow rig for his road-race Integra, Dan Hamilton come across this 2014 GMC Sierra SLE Z71 4x4 and it stopped him in his tracks. While not exactly a unicorn, it certainly isn't something you see every day and warranted a serious look, even if the short wheelbase isn't ideal for towing a loaded car trailer. Well, Dan ended up bringing that truck home, but it didn't end up doing any towing, the more he thought about it, the more he saw the potential in building the truck as his newest performance vehicle.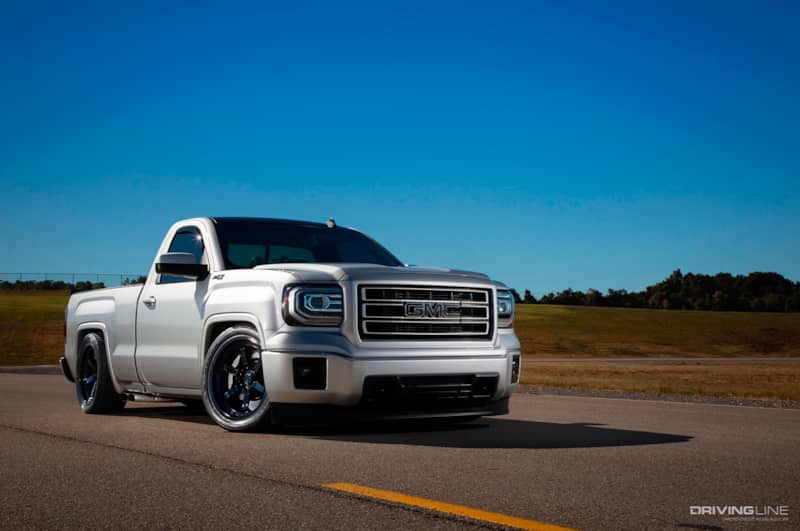 Making a Modern Sport Truck
It wasn't too long after that Dan ended up parting out his Integra, which he had built and rebuilt time and time again over his 14 years of ownership. It was bittersweet to be sure, but the appeal of a high-horsepower sport truck that could make it to the track and back under its own power was too great to ignore.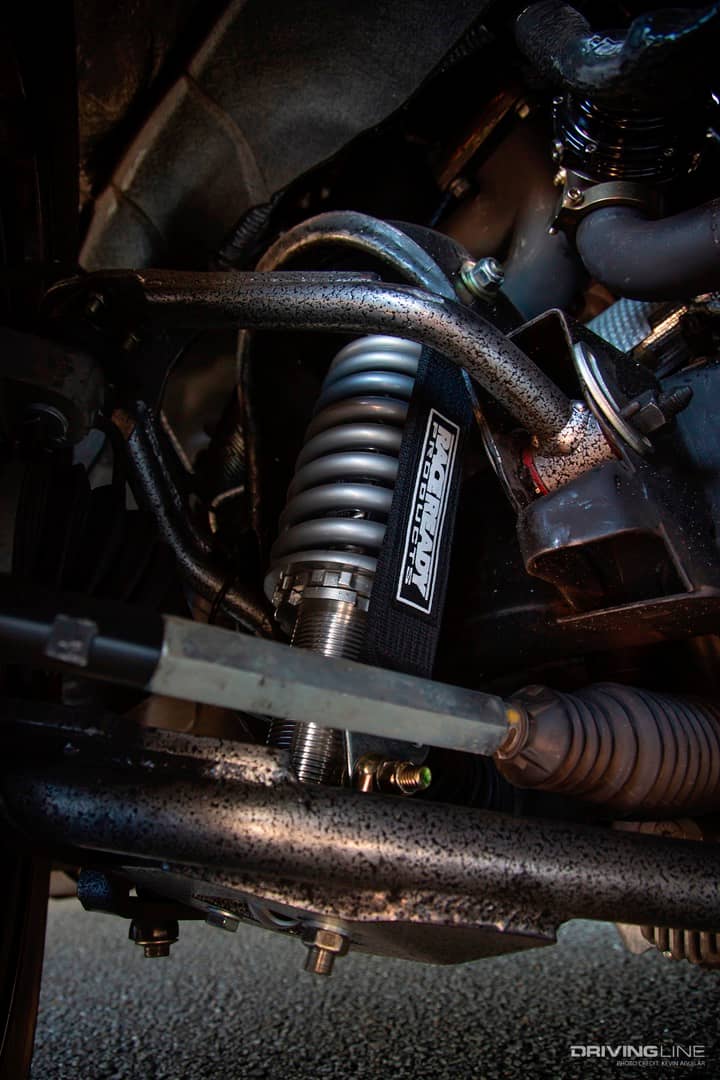 A Different Drop
Starting with the suspension, Dan didn't go with an off-the-shelf drop kit. Instead, he installed a set of Calvert Racing split monoleaf springs out back with Viking Crusader shocks, which were mounted on relocated shock mounts for improved performance. With some added modifications, such as a DJM flip kit and McGaughy's shackles, the rear drop totaled eight inches. The front received DJM tubular control arms with 850-lb. Viking coil-overs, yielding a six-inch drop.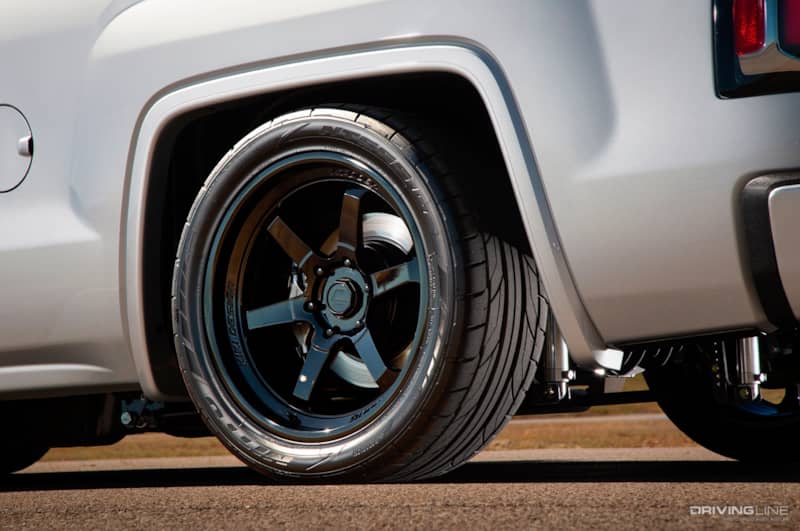 Maximizing Grip
Of course, this drastic reduction in altitude wasn't just for looks, as it also lowered the center of gravity and improved handling greatly. With the squared 20x9.5 Cosmis Racing XT-006R wheels and ultra high performance 295/40ZR20 Nitto NT555 G2 tires, Dan's truck was off to a great start! This combo was the perfect setup with large tread blocks on the tires that help grip the pavement when driving in a spirited manner.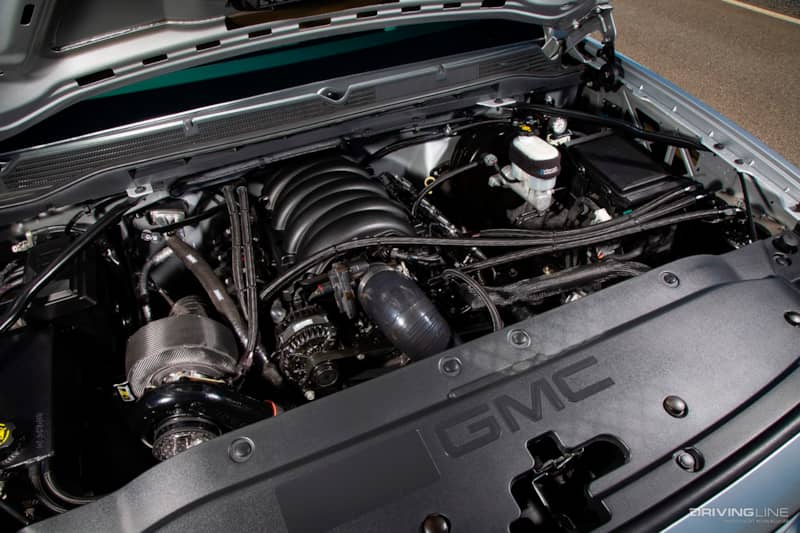 Stop N Go
Over time, the truck received other carefully planned upgrades, such as C6 ZR1 front brakes, C7 Stingray rear brakes, and front and rear sway bars, but things really started getting out of hand once Dan decided to pop the hood and get serious about power. This would include a turbo system set at 7psi of boost that gets the L83 engine up to 500 wheel horsepower on 93 octane fuel, but as Dan admitted, "the glass pistons were on the edge of melting!"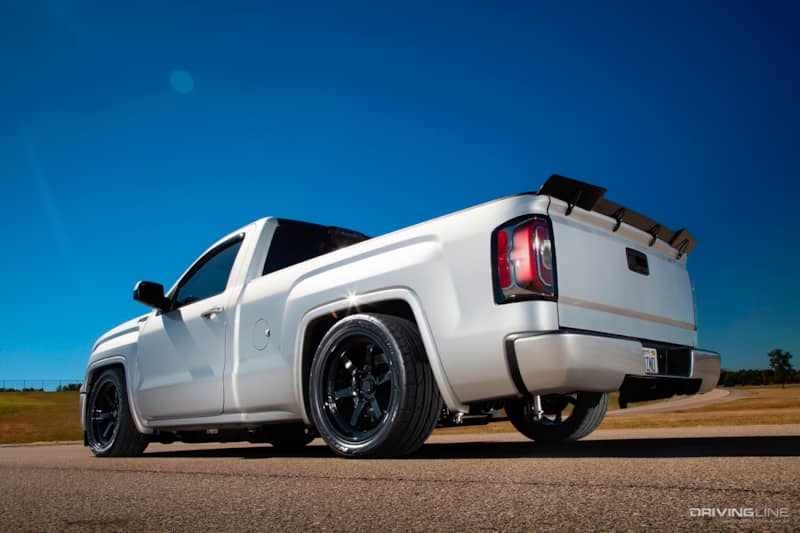 He kept things as they were until the stock 6L80E transmission's torque converter started acting up, at which point Dan decided that he might as well pull the engine and build it up. An LT4 Camaro ZL1 crankshaft was stuffed in the block, with Callies Compstar rods and Diamond 11.0:1 pistons filling up the cylinders on either side of the Brian Tooley Racing custom-ground camshaft.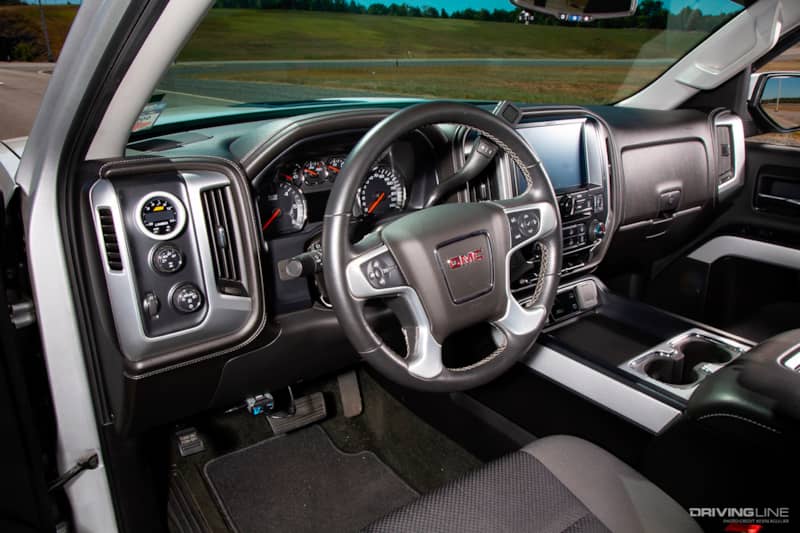 That setup (which included a larger, oil-less Comp Turbo), once tuned by Matt Sanford, netted 725 wheel horsepower on E85, and all was well and good until... the tranny went out again! Not looking for a threepeat, Dan pulled it out over a Christmas break and dropped it off at ATI Performance Products for a full performance rebuild. Now the tranny is rated to handle 1,000 horsepower, so Dan should be set for a while.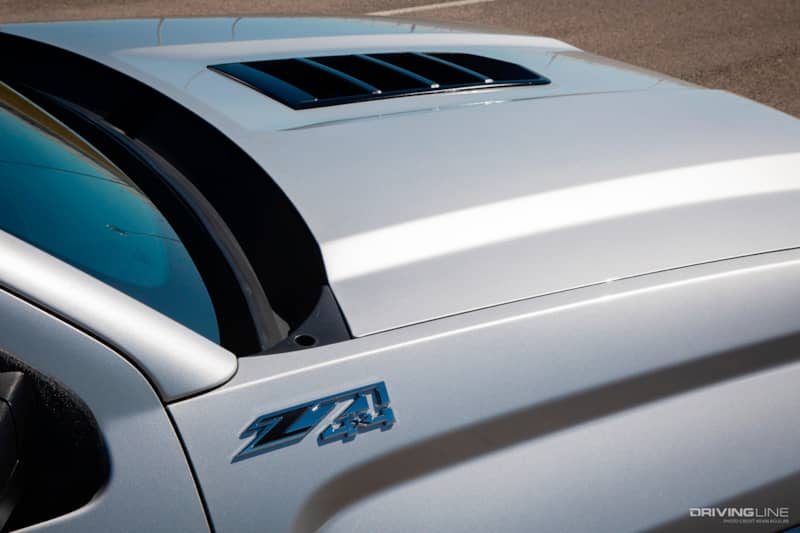 The Journey Continues
Dan is currently about six years into the long-term build of his Sierra, and he says he has plenty more planned ahead. He recently upped the boost to 12psi to squeeze about 750 wheel horsepower out of the 5.3, and he's working on some more tweaks to make the truck even more competitive.
But make no mistake about it: this truck is already a winner, taking home top honors at the drag race portion of the latest C10 Nationals in Nashville, while also doing extremely well on autocross courses (while detuned to about 620 horsepower in 2WD mode)! With the truck exceeding expectations, Dan is excited to see how it will do at upcoming events, and so are we!