From Dirt Jumps to the Drag Strip: "Rex" is a Record-Setting 1,100 Horsepower Ram TRX
When it comes to the auto enthusiast world, the coolest vehicles are often the ones that have no "rational" reason to exist.
For example, a four-wheel drive half-ton pickup truck has two turbochargers and a massive supercharger. One capable of mid-nine-second quarter miles while also doing off-road moves that many hardcore 4x4s can only dream of.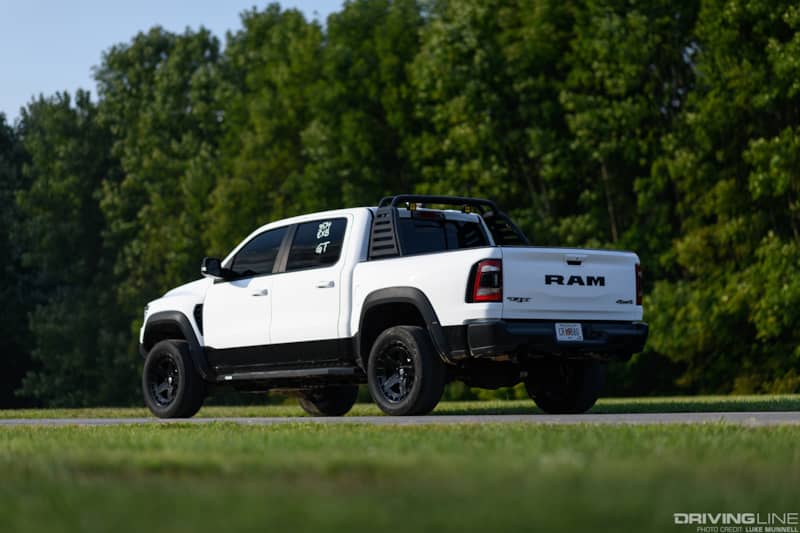 A Rex is Born
And that's exactly what Jody Otwell's 2021 Ram TRX does. Not only is this heavily modified pickup one of the fastest TRX's in the world right now, it's a mind-bending combo of drag monster and off-road warrior.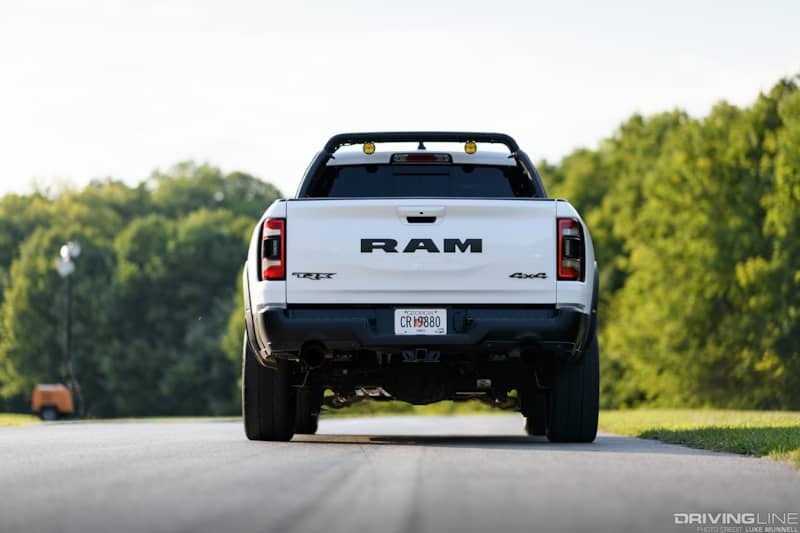 Let's start with the TRX itself. Right off the showroom floor, the Hellcat-powered TRX is one of the fastest, most powerful pickup trucks ever built. And for most buyers, that's more than enough. But for Jody, more than enough is actually not nearly enough.
Like most supercharged V8s, it isn't hard to extract a bit more power from the TRX's 702 horsepower V8 so that's where Jofy's mods began.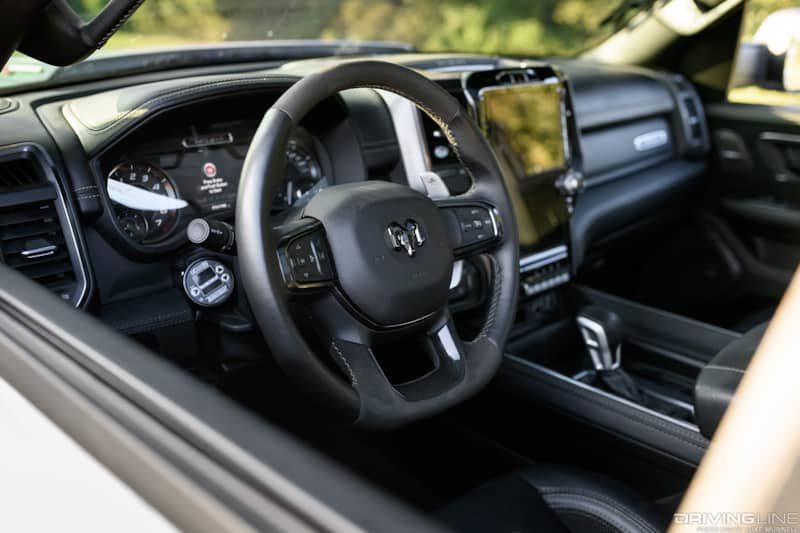 And seeing as how the truck was also designed to be one of the most capable off-road pickups you can buy, Jody spent the first year taking his new truck on various 4x4 adventures.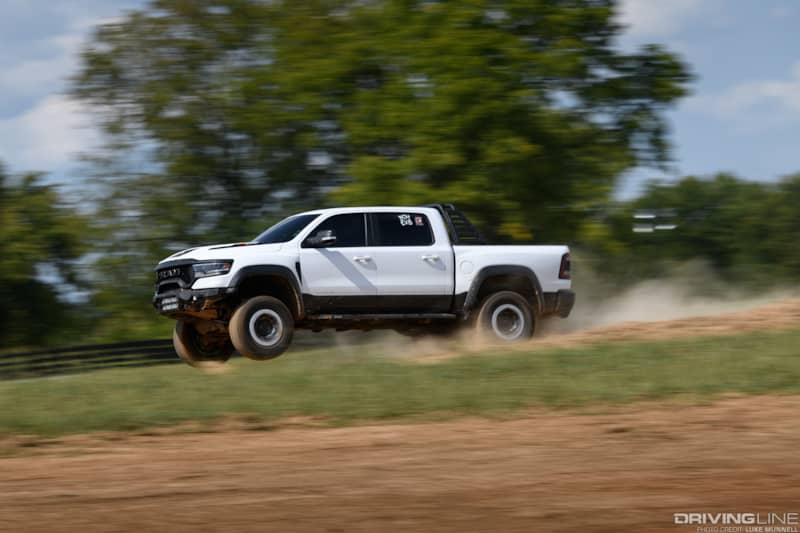 Through the dirt, mud and off some rather massive jumps, the TRX proved itself to be every bit the all-terrain monster it was promised to be. But there was more to come.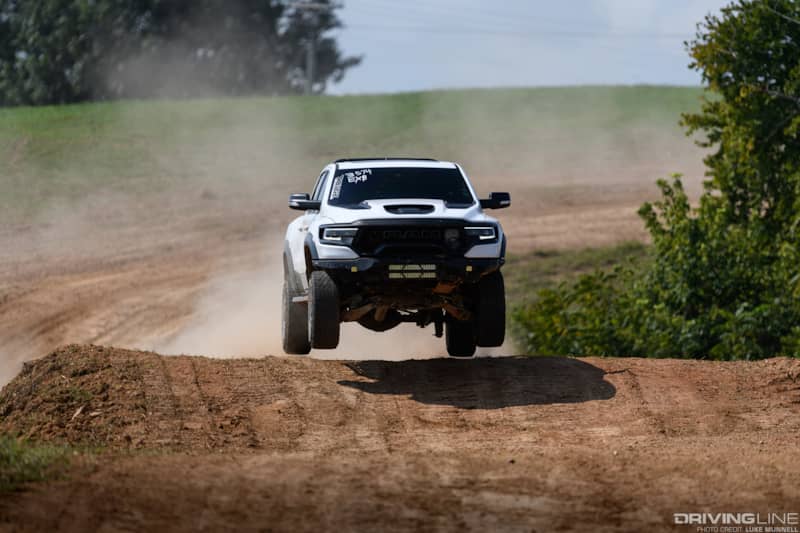 The Drag Racing Bug Bites
In September of 2022, Jody took the TRX to the Holley Moparty in Bowling Green, Kentucky. And it was there that he had the chance to unleash the big Ram down the quarter mile, clocking an ET of 10.9 at 127 miles per hour.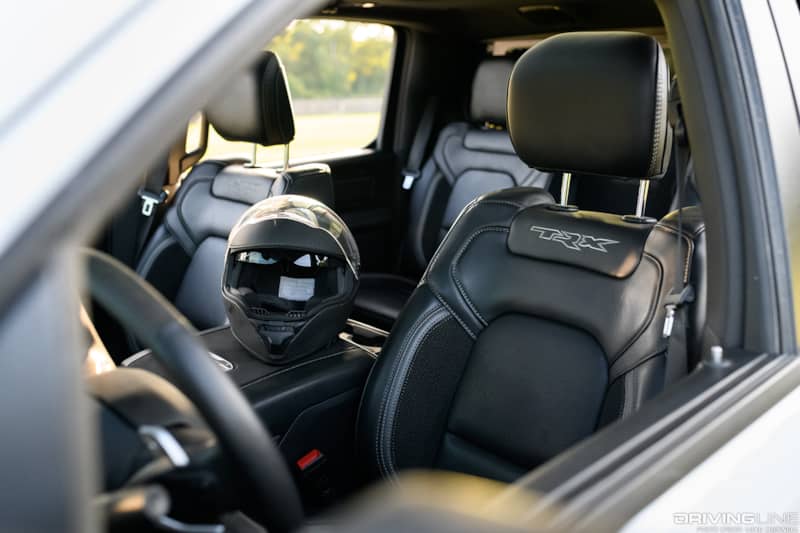 And that proved to be the start of something big. From that point on, Jody became infatuated with drag racing, slowly moving away from the off-road stuff and toward the strip.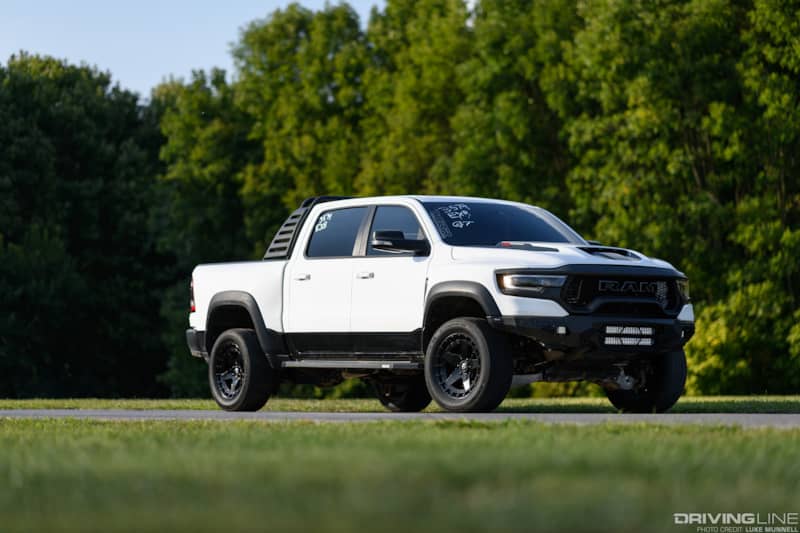 And over the last several months, the truck has only gotten faster. Much faster. At the moment, Jody's personal best quarter-mile time is 9.75 at 133 miles per hour—good enough to hold the "boost-only" (meaning no nitrous) TRX drag record.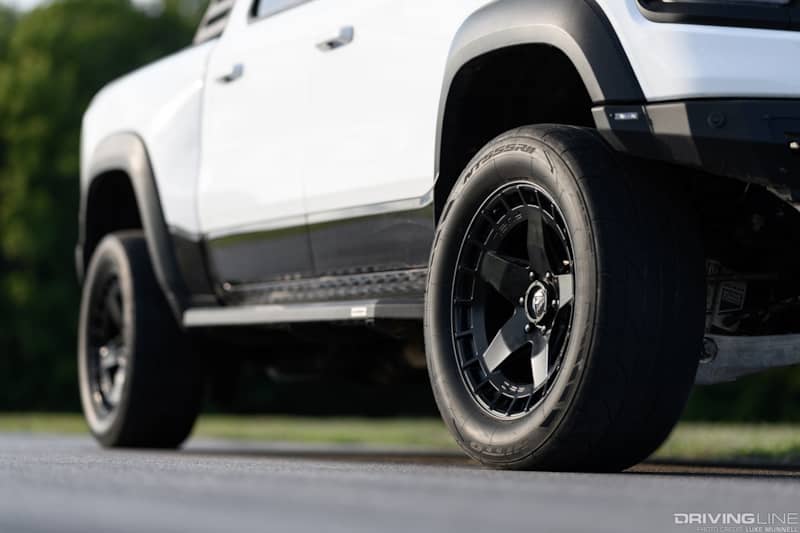 So how exactly do you make a massive 4x4 pickup truck go that fast while keeping all the amenities of a brand new road vehicle?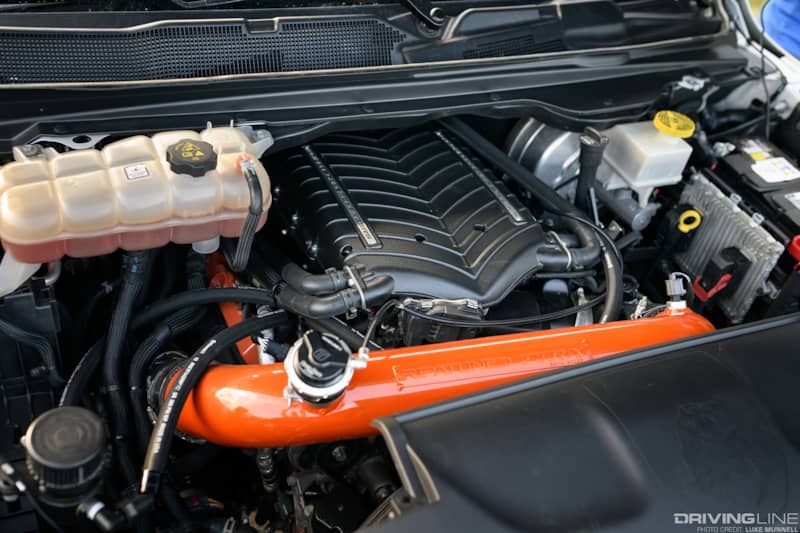 It starts under the hood, where the factory supercharger has been replaced by a Gen V Whipple 3.0L supercharger kit. On its own, that'd be a substantial upgrade, but that's just the half of it.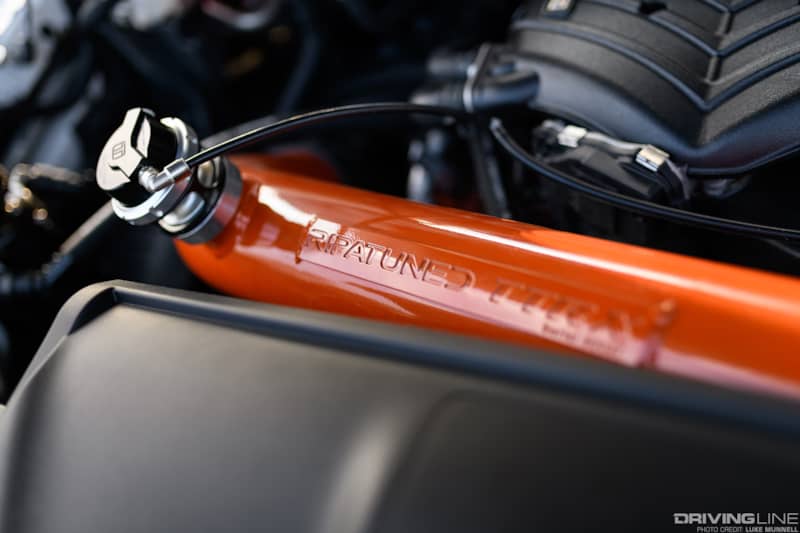 Jody has also paired the blower up with a pair of Comp 64/67 turbochargers to do their thing in the upper revs—and the result of the triple-charged setup is over 1,100 horsepower and 1,000 pound feet of torque to the wheels.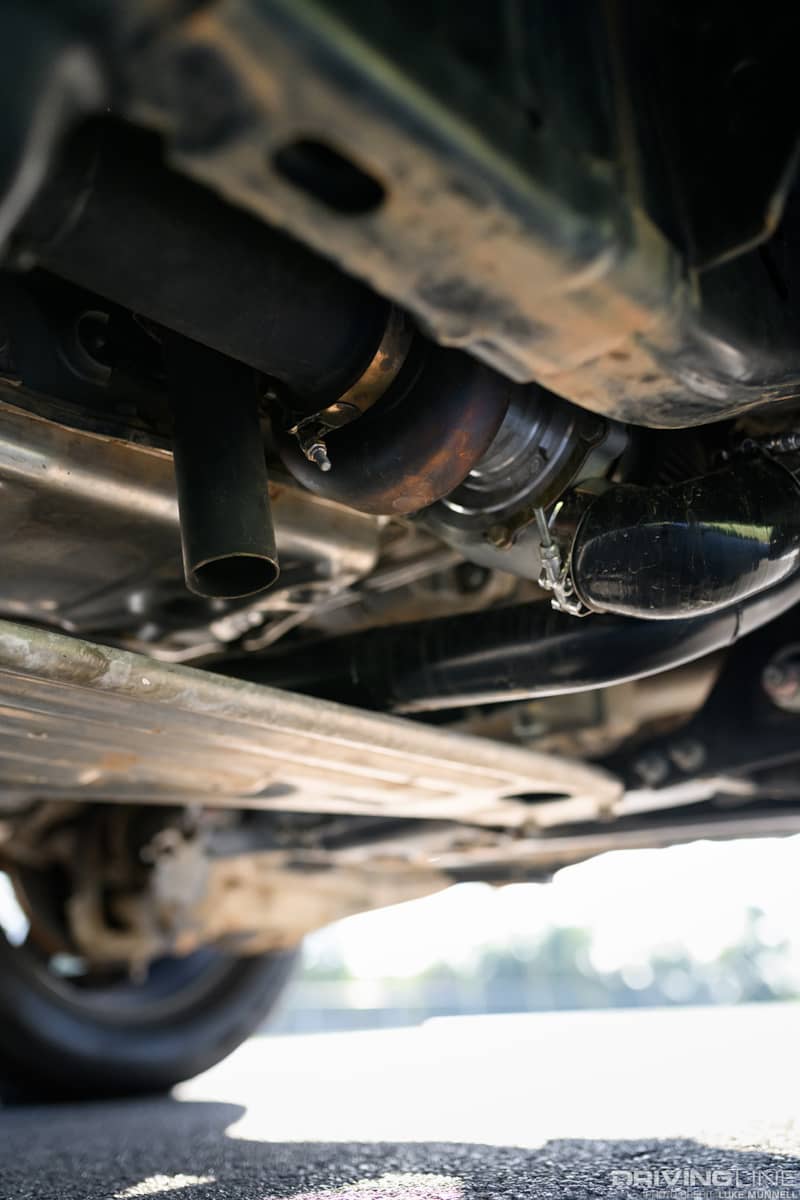 Nitto NT555 RII Drag Radials X 4
When Jody is looking for combination of drag strip traction and street-friendly manners, he runs Nitto NT555 RII drag radials on each corner of the four-wheel-drive pickup.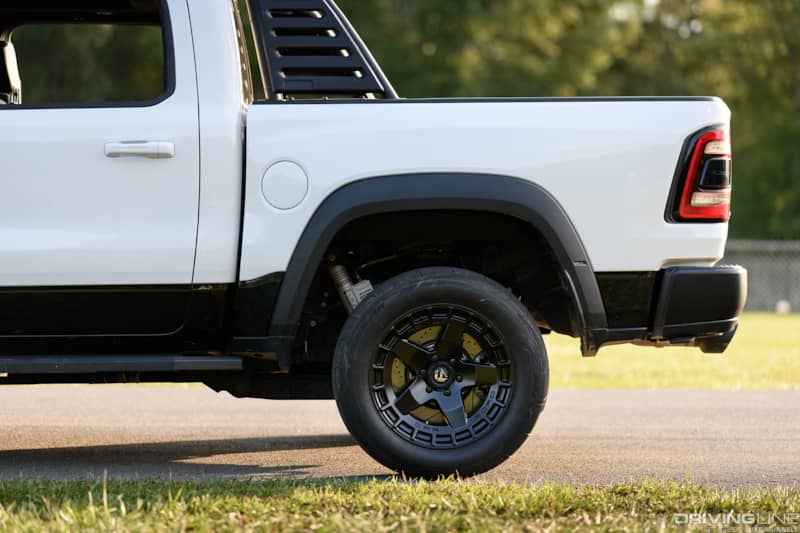 The DOT-compliant drag radials measure 255/45/R20 all around and are mounted on a set of black-finished 20"x9" Fuel Warp wheels. And to us, there's just something so wrong, yet so right about seeing four drag radials on an "off-road" truck.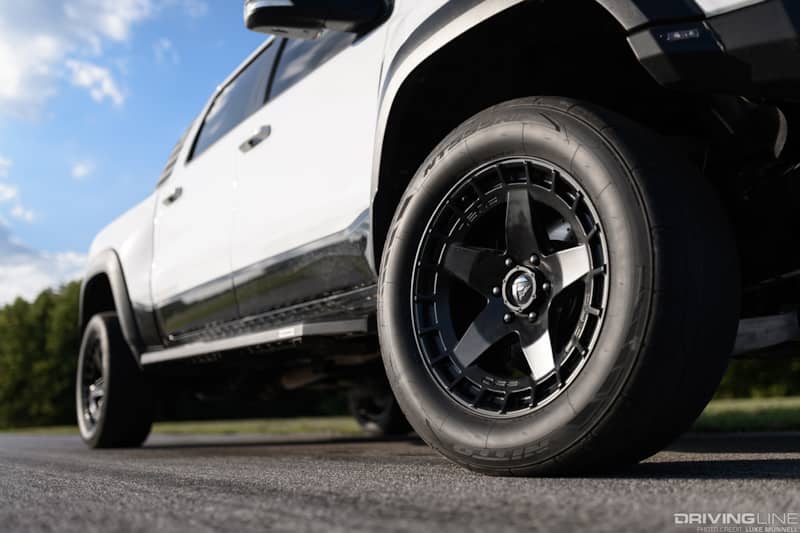 Jody's next mission is to take the overall fastest TRX record, which will require an ET of 9.59 or faster. As you read this the truck (which is now dubbed "Rex") is being prepped to do just that.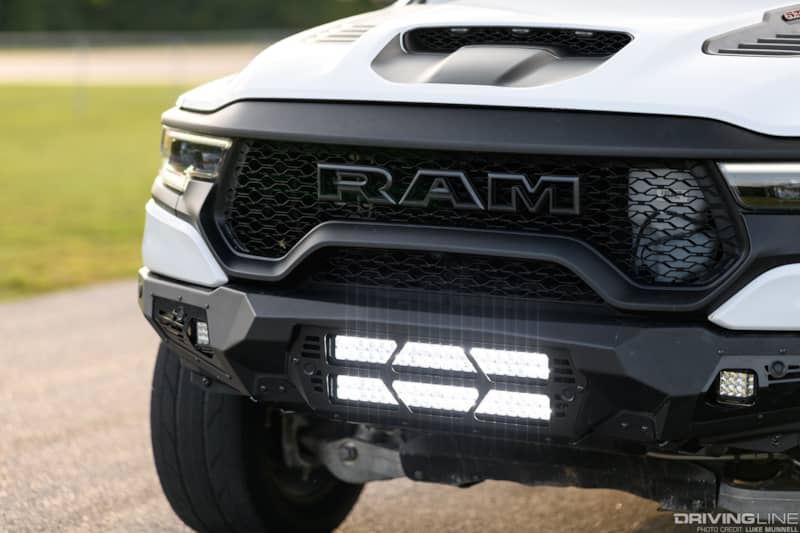 With all that extra power, the transmission is being rebuilt by Sipple Speed and Performance, and Barth Tuning is helping to make sure the blown and boosted Hemi produces maximum power on the deep end of the track.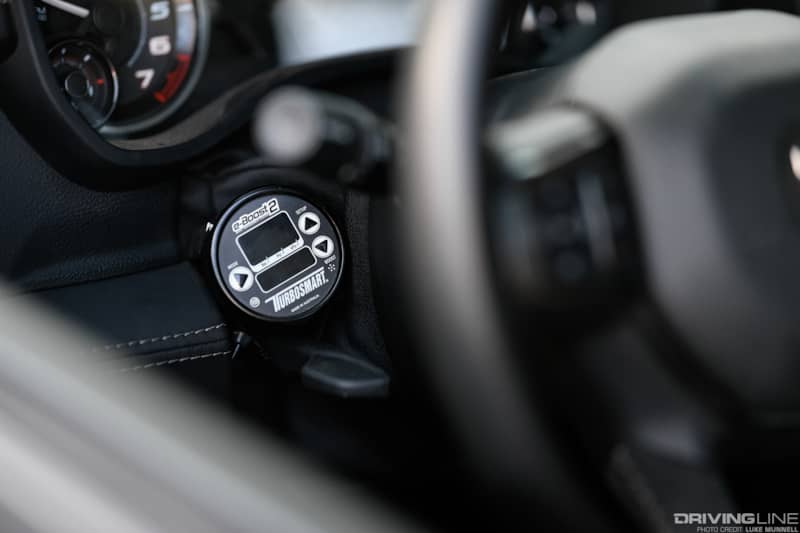 Indeed this TRX is already faster and more powerful than any "off-road" truck has any right to be — and that's precisely what makes it so great.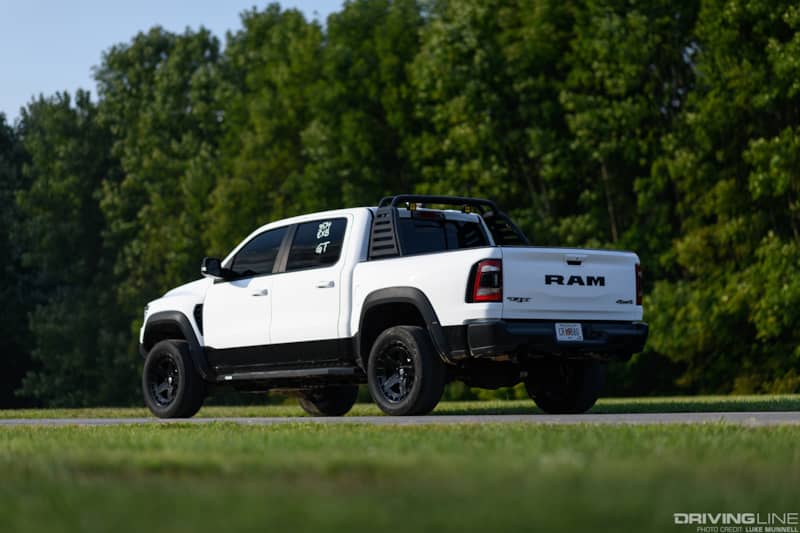 For Jody, it's been a pretty wild journey from the showroom to the off-road world and now deep into the drag racing scene, and we can't to see where the journey takes him and "Rex" in the future.