Go Alternative Off-Roading With The Bargain Porsche Cayenne 4x4 SUV
In the discussion of cheap alternative 4x4s it's rare for the anyone to mention the name 'Porsche.' And yet, scouring Craigslist almost always turns up first-generation versions of the Porsche Cayenne SUV at bargain basement prices, with examples commonly available around the $5,000 mark.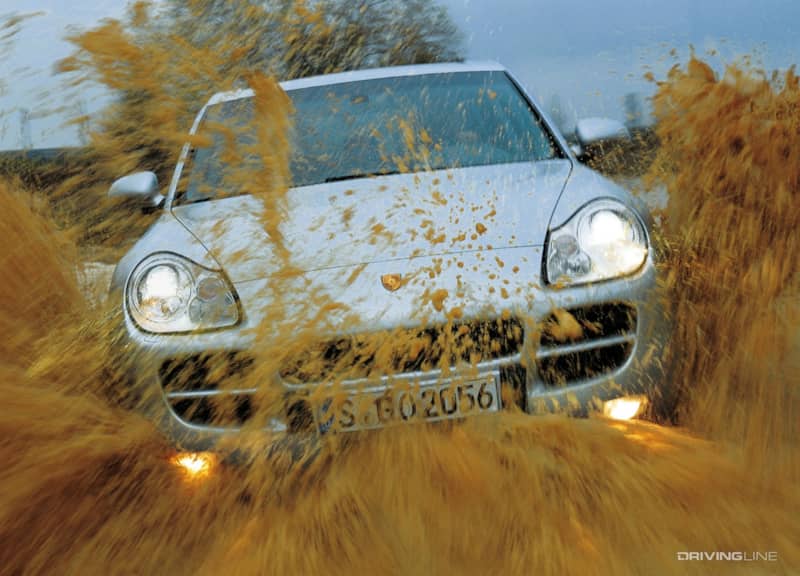 Although the Cayenne is typically seen as a luxury-focused mall crawler, a closer look at the original model's specifications reveals it's far more rugged and capable than its traditional suburban environment would indicate. With available V8 power at its disposal, this go-anywhere Porsche should be on the shortlist for off-roaders who want to stand apart from the pack—and who aren't afraid of tackling their own maintenance and repairs.
Tougher Than It Needed To Be
Porsche's decision to build a sport-utility vehicle was driven by the need for high volume sales to fund the small numbers of sports cars it was selling at the end of the '90s. This meant pairing up with corporate parent Volkswagen to share the underpinnings of its upcoming Touareg SUV and create a truck of its own.
Given that in this era even luxury haulers required off-road cred in order to be taken seriously by potential buyers, Porsche didn't skimp when it came to hardening the Cayenne for tackling rough terrain. The PL71 chassis, which was borrowed from VW for the Cayenne 955 (the internal code for the earliest version of the truck), was renamed 9PA and given a thorough going-over to separate it from its Volkswagen siblings.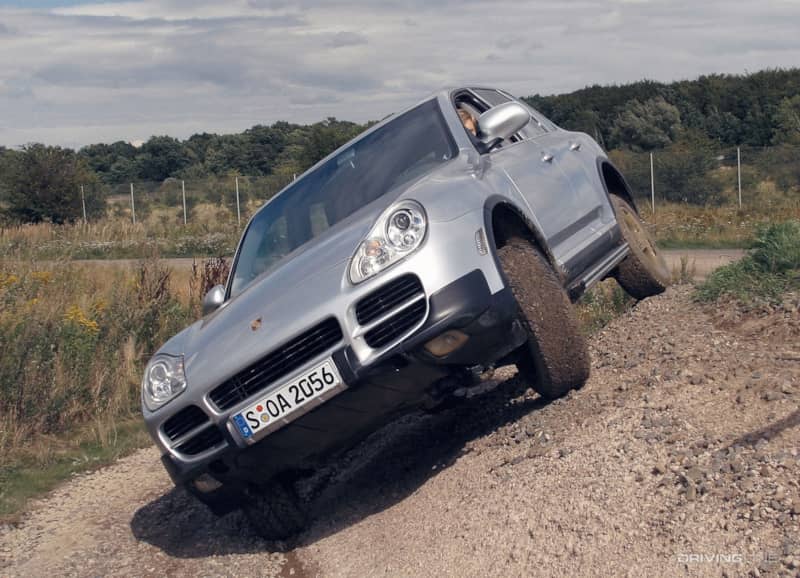 When Porsche debuted the vehicle in 2003, it came with a number of key attributes that gave it respectable trail chops. All versions of the truck offered low-range four-wheel drive, with a full-time system splitting power 38 percent front and 62 percent rear during normal driving.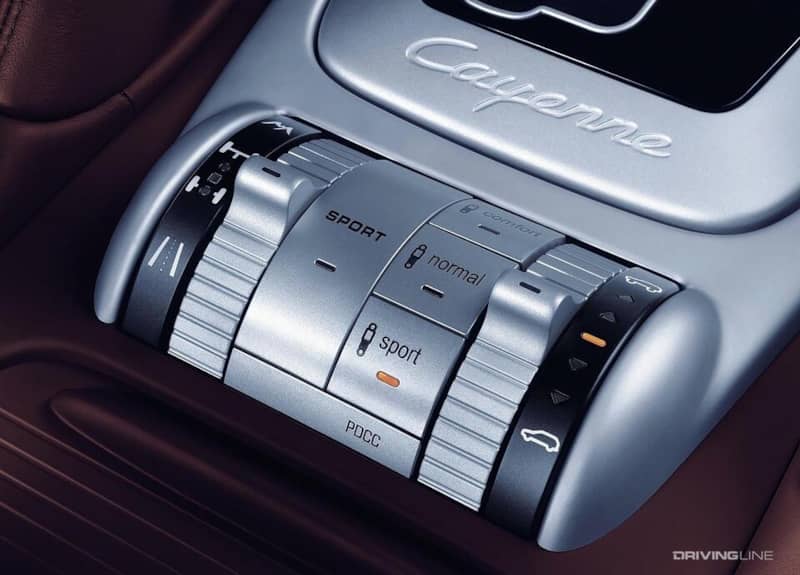 Air suspension was also available, providing the ability to raise the vehicle's ride height by as much as 4.5 inches over the stock setting, for a total of 10.6 inches underneath the axles, and when set to its highest point, the Cayenne offered an approach angle of 31.8 degrees and a departure angle of 25.4 degrees. Similar ride heights can be achieved using aftermarket steel springs on versions of the Porsche without the air ride feature.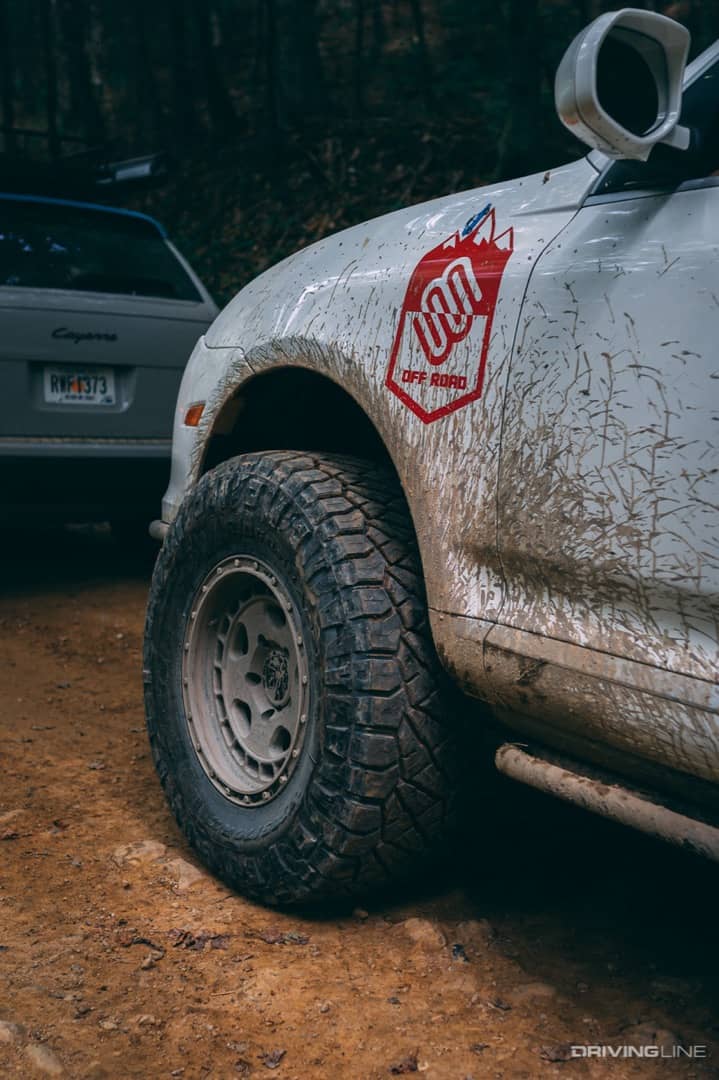 The Cayenne was further offered with an off-road package that included skid plates, a disconnect for the rear swaybar, and a locking rear differential. Called the 'Advanced Off-Road Tech Package,' it wasn't popular among the SUV's target market, but as with the Cayenne's suspension a rear locker is an easy-enough install from one of the several vendors that support the Porsche. 
Three Engine Options For Early Cayennes 
Porsche made sure that the Cayenne was just as capable on-road as it was in the rough stuff, and a big part of that was leading with the quickest versions at launch. In 2003 you could choose between a 340hp and 450hp versions of a dry sump 4.5L V8, with the latter featuring twin turbos.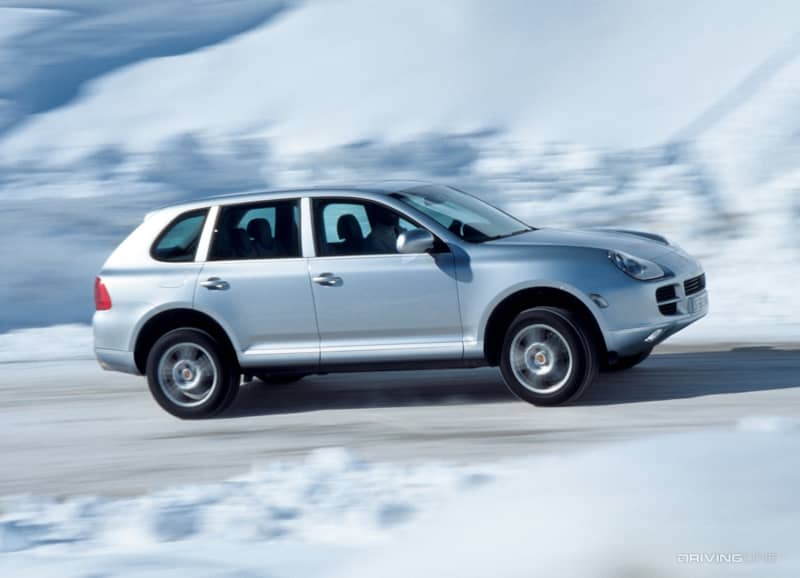 The following model year it gained a 3.2L VR6 (culled almost directly from VW), which was good for a much more modest 247hp and 228 lb-ft of torque, while a Turbo S bumped output to 520 horses in 2006. Transmission choices for the Cayenne were largely limited to a six-speed automatic, although a six-speed manual was briefly offered with the VR6 in 2005. It's not recommended, as shifts are awkward and clutch replacements can be expensive.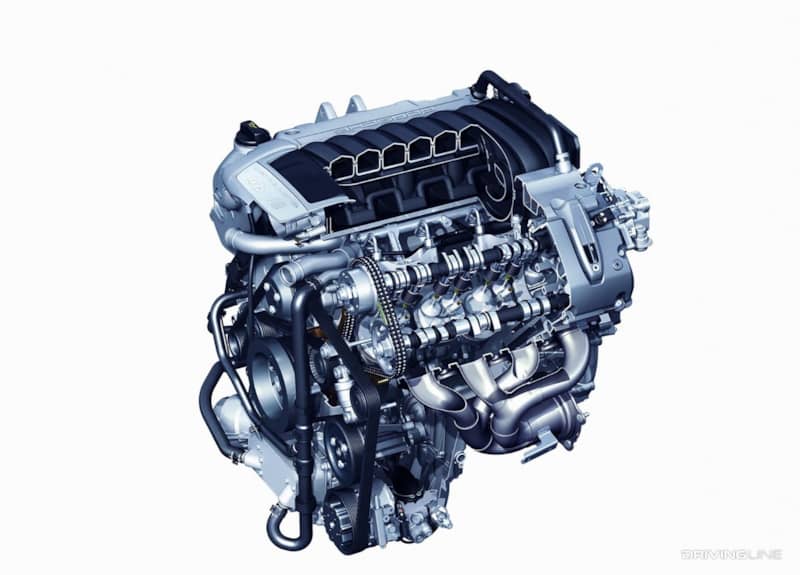 Of these engines, the turbo V8 offers the best balance between performance and problems. The V6 feels overtasked to handle the Cayenne's bulk, and the base V8 isn't as robustly built as the turbo motor. It is more expensive to purchase, however, and given the scarcity of the six-cylinder model, the naturally-aspirated V8 is most often found at affordable prices.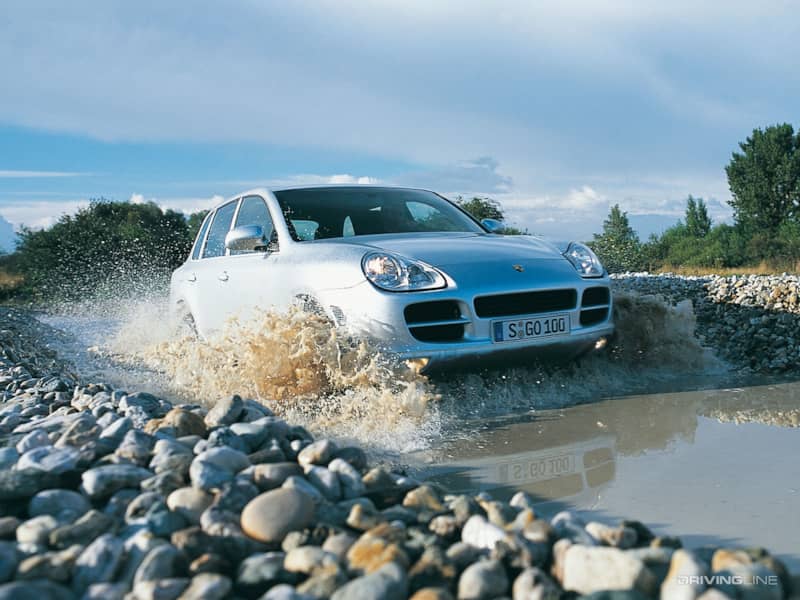 Common issues associated with the first-generation Cayenne include leaking sunroof drains (which damage cabin electronics), occasional hard shifting from worn automatic transmission valve bodies, cracking plastic coolant pipes located beneath the intake manifold, worn out prop shaft bearings, and bore scoring on V8 engines, which can manifest as a ticking noise at idle. Ball joints are not replaceable—you'll need to swap the entire front lower arms—and interior components, cracked glass, and exterior plastics are becoming difficult to locate for reasonable money.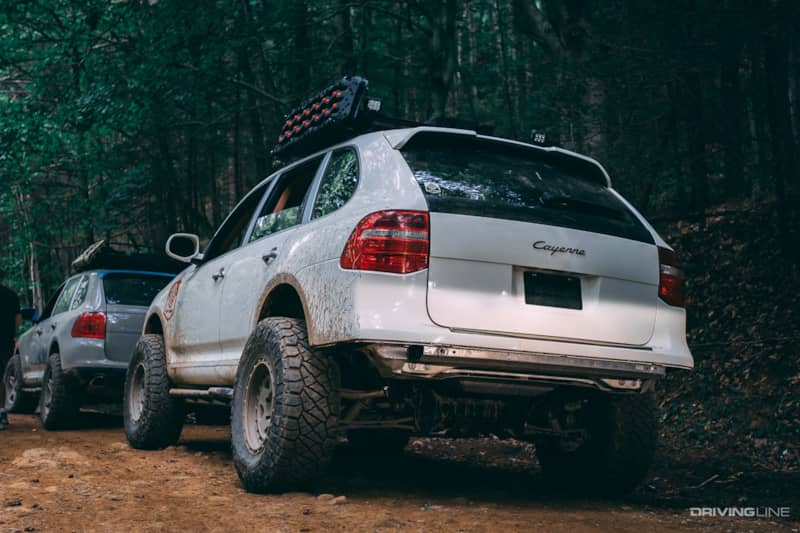 Perhaps most importantly, labor from a certified Porsche specialist can be more expensive than dealing with a generalized mechanic. Being able to do repairs yourself, as well as source used parts, is a major plus when owning an off-road Cayenne.
Prices Haven't Bottomed Out Yet
As prices continue to drop, it's possible that the face-lifted 2008-2010 first-generation Cayenne models— such as the hardcore Transsyberia that delivered a full complement of trail gear along with Porsche's updated 957 platform and more powerful slate of engines—will gradually become as affordable as the early SUVs.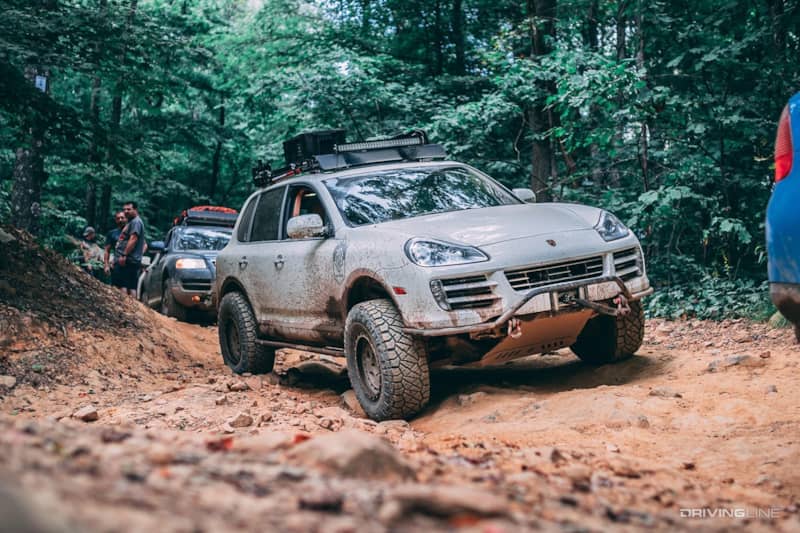 Until then, approach an early Cayenne bargain with the clear eyes of a third-party inspection by a reputable garage and a solid understanding of the potential costs of ownership, and you could end up owning a 4x4 that holds its own while standing apart from more traditional sport-utilities.