Hellcat vs GT350R vs ZL1: The $65,000 Question
If you ask automotive historians, they'll likely tell you the peak of muscle car era occurred in the late 1960s and early 1970s—and indeed that truly was a special time for horsepower junkies. But it can also be said that we are living in the midst of a second muscle car era right now.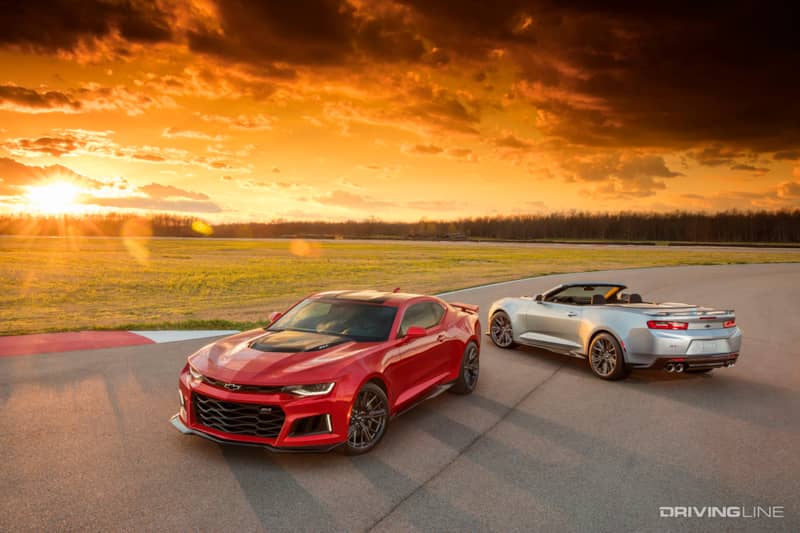 Sure, there might not be as many different high performance models rolling out of Detroit as there were in '69, but today's muscle cars are faster and more capable than ever. And the competition between the Big Three when it comes to these V8-powered coupes is as intense as its ever been.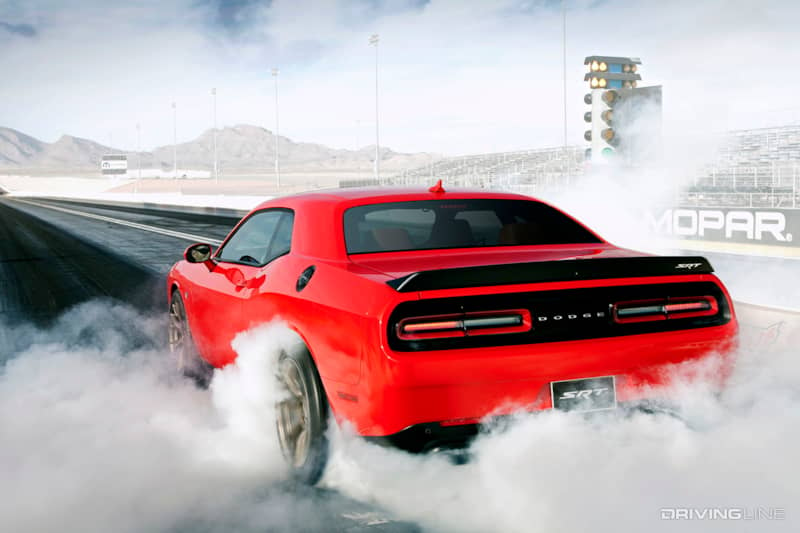 The car enthusiast and consumer is the beneficiary of this, and as an example of just how good we have it—let's take a look at what kind of two-door, V8-powered American coupe you can get for about $60,000-$65,000. It may not be chump change, but in that price range each of the big three offers an incredible piece of engineering with performance rivaling cars that are much more expensive.


Dodge Challenger SRT Hellcat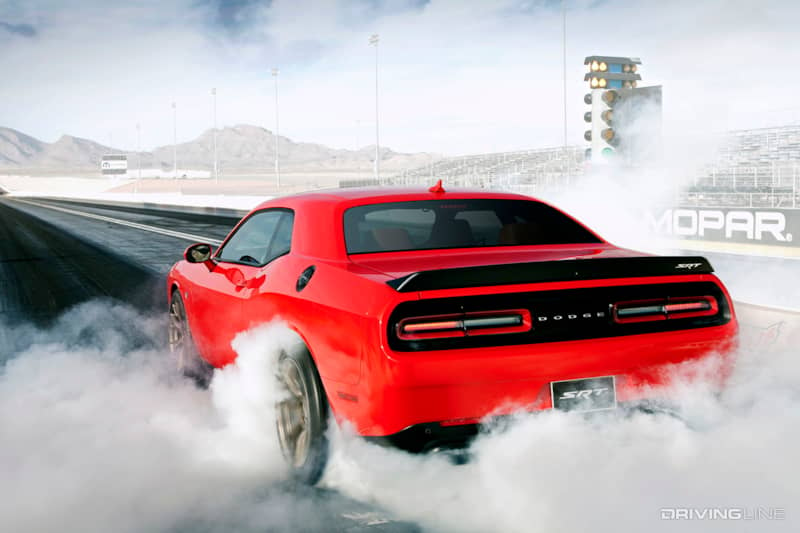 Of the three cars here, the Hellcat is easily the most "classic muscle car". Sure the Challenger's retro styling is a decade old now, but it still looks great. And the outside isn't what makes the Hellcat so special.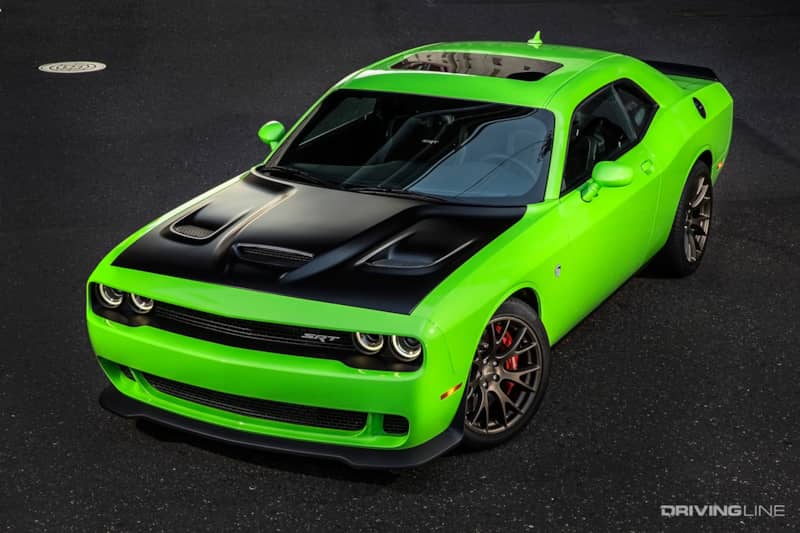 It's of course that monstrous 6.2 liter supercharged Hemi V8 that makes a face-ripping 707 hp. A few years after its debut, it's still wild to think you can walk into a dealer and buy a car with that much power.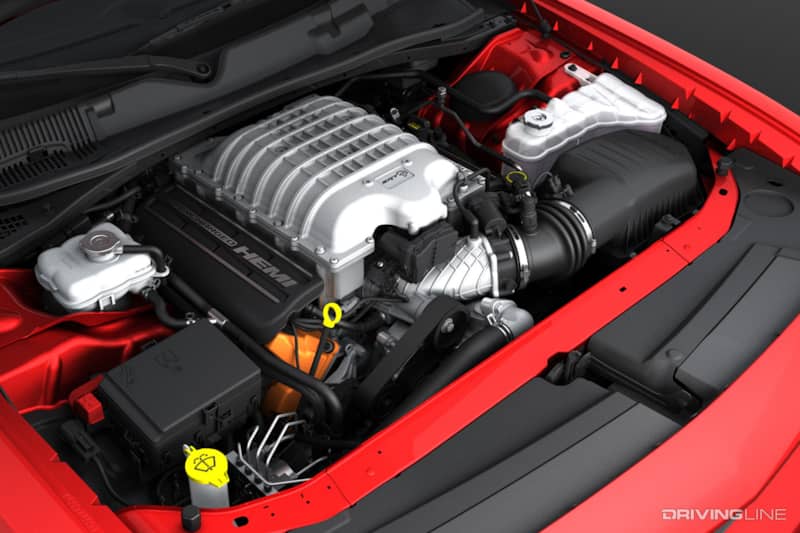 But the great thing about the Hellcat is that it's so easy to drive and live with. There's ample thrust at all times and a progressive powerband that never has you waiting for the show to begin. And while the Hellcat is heavier and softer than the other two cars here, it's also the most comfortable. The ride is very smooth and the interior is easily the largest of the trio. If you often haul passengers or take long road trips, this might be the choice for you.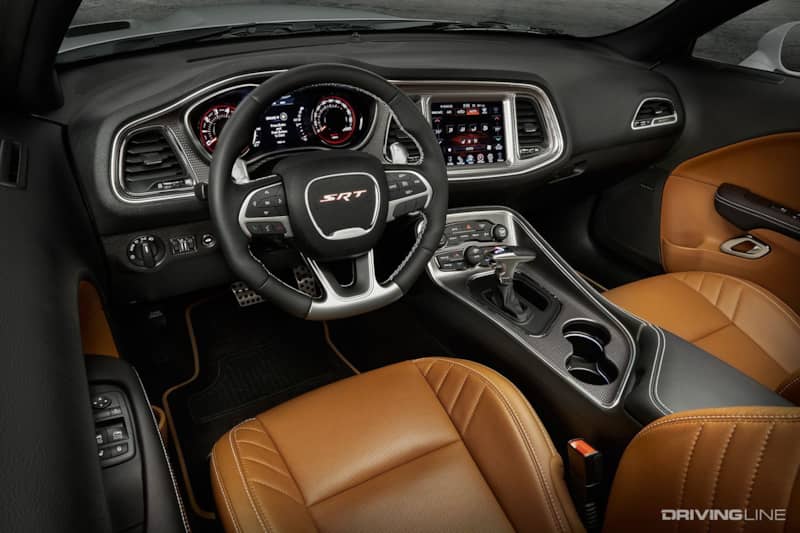 At the moment, the Hellcat might also be the cheapest of these three cars. Now that the initial hype has worn off, discounts can be had on Challenger Hellcats—sometimes as much as $10,000 off MSRP. That makes an already great performance bargain even sweeter.


Ford Mustang Shelby GT350R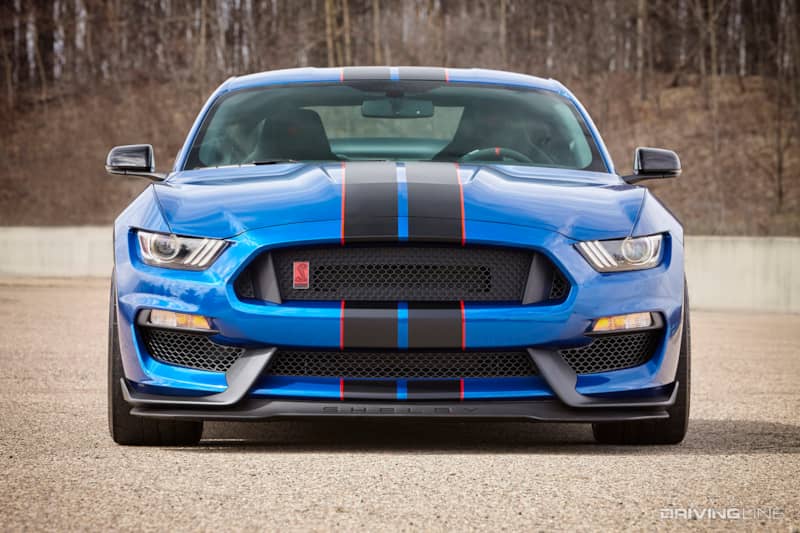 Whether you go with the standard issue GT350 or the track-ready GT350R you're getting a car unlike anything else on the market. But for comparison's sake, let's stick with the GT350R and it's MSRP right around $65,000.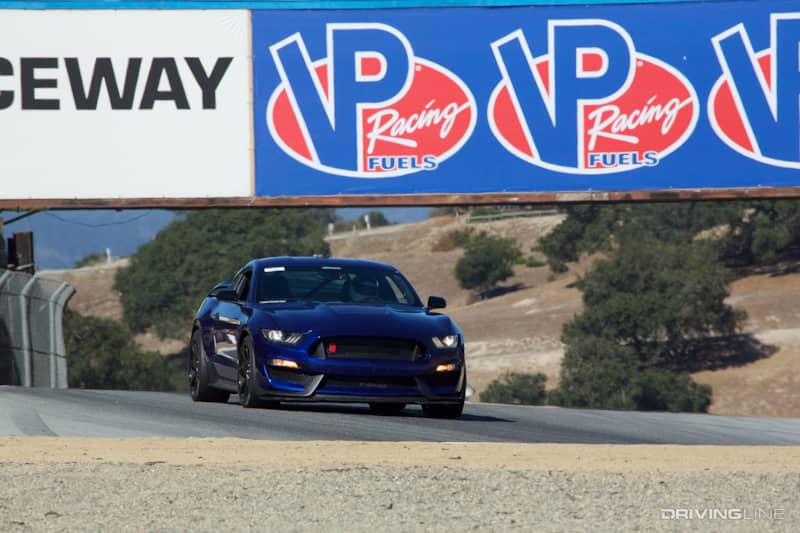 While the Hellcat is a boulevard bruiser with its torque-laden supercharged Hemi, the Ford outputs "just" 526 hp and 429 lb-ft of torque. But it does so in an absolutely marvelous way. There are no superchargers or turbochargers under the GT350R's hood, but there is an exotic 5.2 liter flat plane crank V8 that can be spun up to 8,250 RPM—all while making the sounds of a true exotic while doing so.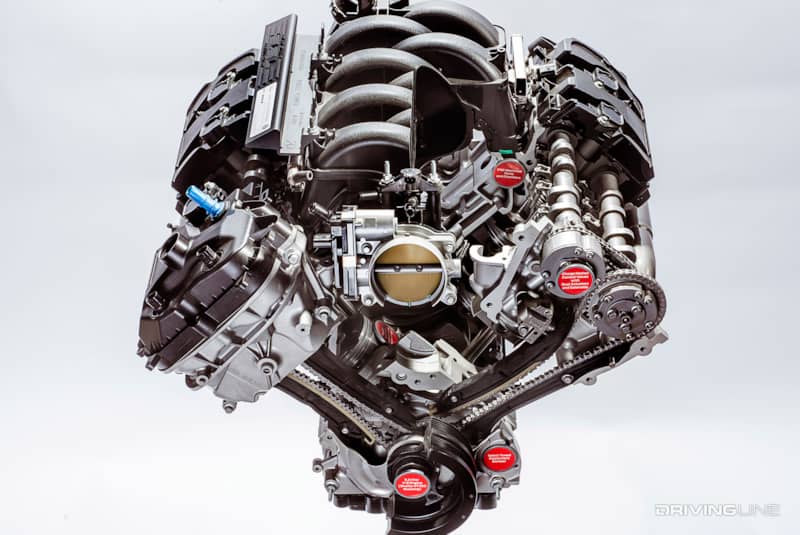 Other exotic bits on the GT350R include its ultra-lightweight carbon fiber wheels, carbon fiber rear spoiler and magnetic dampers. It's a purpose-built machine through and through.


There are some drawbacks to the package though. The GT350R doesn't have a backseat, comes only with a manual transmission and its high-revving power isn't as immediately accessible as its supercharged counterparts. Perhaps the biggest negative though is that the GT350R is still in high demand, so finding one at MSRP can be a tough task. But if you can get your hands on one, you might be driving the greatest Ford Mustang of all time.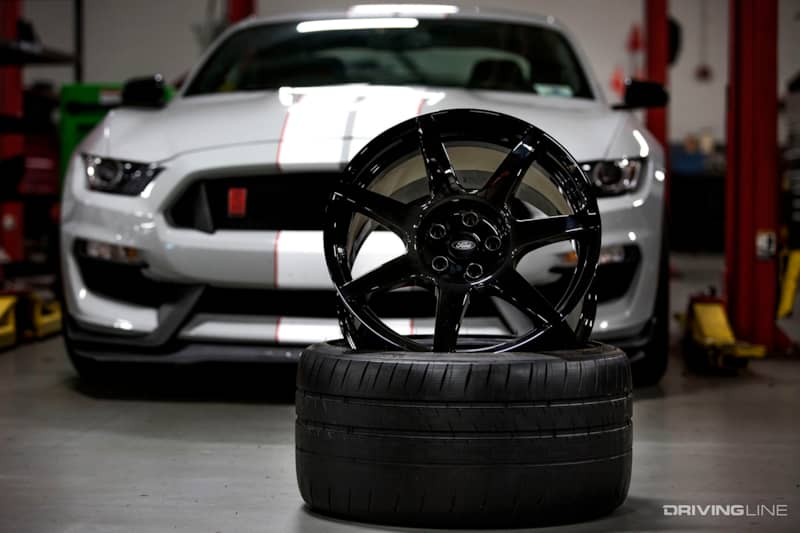 Chevy Camaro ZL1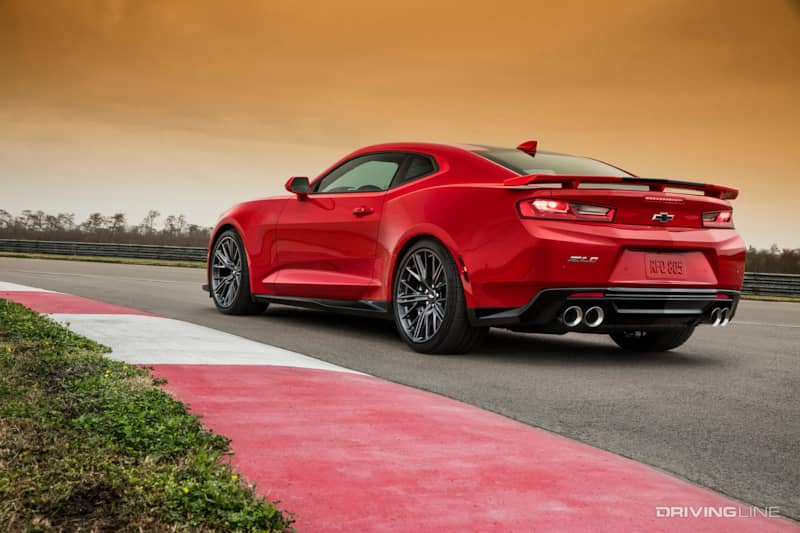 From the bowtie family comes Chevy's impressive Camaro ZL1, with a starting MSRP of $62,495. While the Hellcat is the classic muscle car with huge horsepower, and the GT350R is the high-winding track machine, the ZL1 has attributes of both.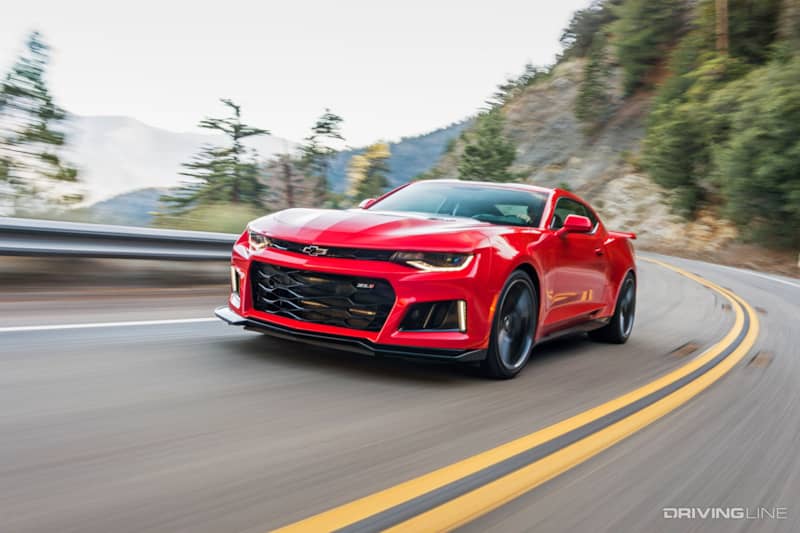 The ZL1 is powered by GM's supercharged LT4 V8, making 650 hp with the choice of a six-speed manual or 10-speed automatic. It's not quite as much power as the Hellcat, but a decent amount more than the naturally aspirated GT350R.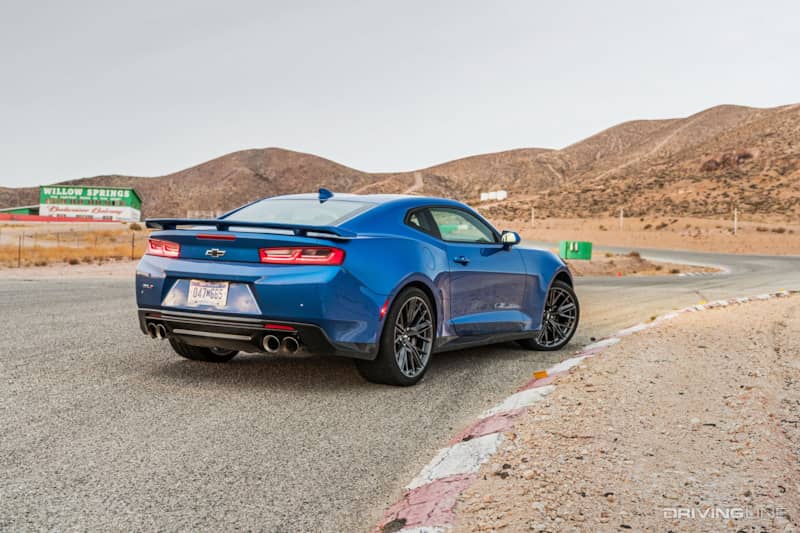 The sixth generation Camaro chassis is a fantastic base to work with, and the ZL1 is further improved with magnetic suspension, a trick electronic rear differential and of course gigantic Brembo brakes to bring it all to a stop.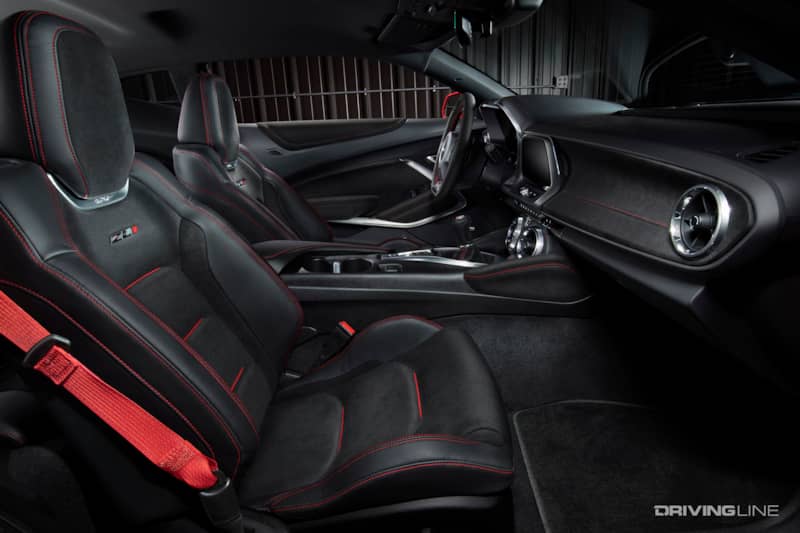 With a great mix of refinement and track capability, the ZL1 is a fine balance between the Mustang and the Challenger. The biggest drawback to the car might be the Camaro's poor outward viability and lack of interior space.
Is there a clear winner among this trio of cars? Nope. Each offers something very unique and each is a true testament to how far the idea of the muscle car has come in recent years. Time will tell whether the current muscle car era will come to an end as abruptly as the original, and we certainly hope it doesn't. But whatever happens, we should enjoy and appreciate these incredible machines while we still can.