Hip to be Square: LS-Swapped '78 Chevy C10
When the average person thinks about a classic American Chevy truck, they're mostly likely picturing the C10's of the '60s, with rounded bodies, minimalistic exterior designs, and tight interiors with an array of colorful patterns. For good reason, they have become iconic, desired by both not only automotive enthusiasts but nearly everyone that has an eye for aesthetics. Values have gone through the roof, with well preserved examples selling for over $20,000. With these out of reach for the average vintage fan, there was only one answer.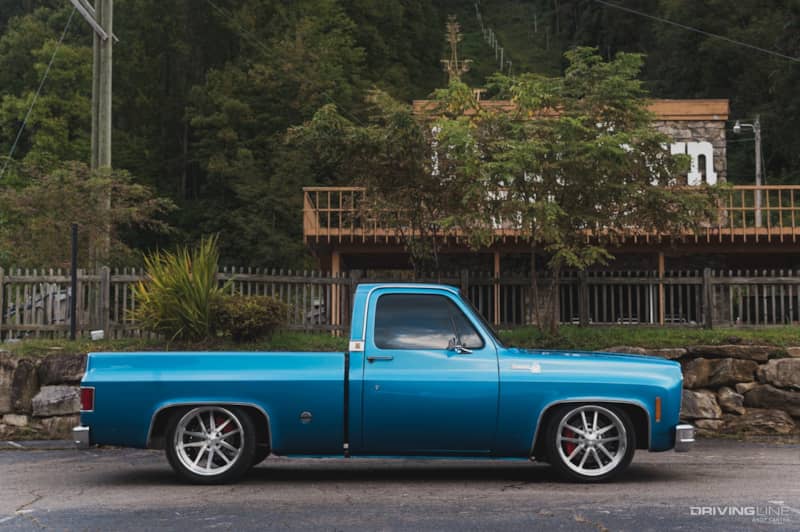 Third Gen C10
The third generation C10 was released in 1973 and the combination of the low-sloped hood and rectangular front end quickly earned the truck the "squarebody" nickname. As before, the truck was offered with a variety of engines ranging from a humble I6 to a big-block 454ci V8.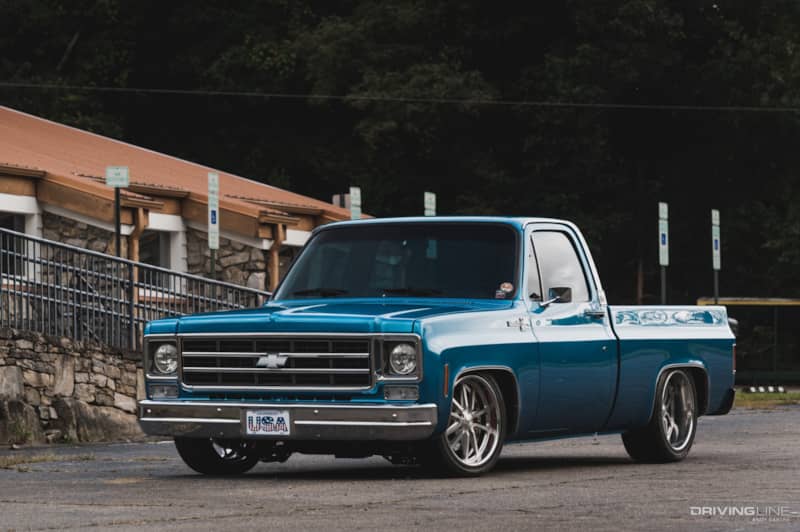 Powertrain
This 1978 C10, however, has been significantly improved over its late '70s roots. Fitted with a 5.3L LS motor and 4L60 transmission, the powertrain allows for this truck to be a reliable cruiser for owner Joey VanDuser.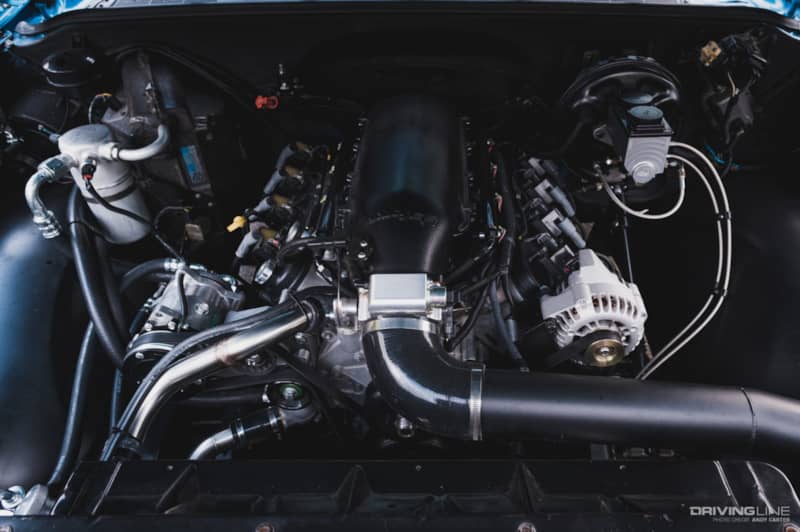 Although a stock LS would have been enough to motivate this 42 year old truck, the engine has been massaged with a BTR cam, Holley intake, Hooker headers, and a Black Widow exhaust.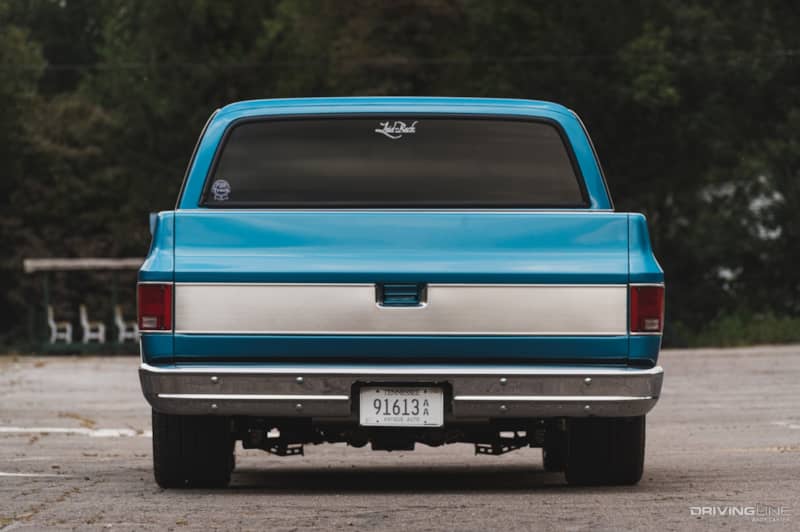 Suspension and Brakes
Suspension wise, the humble roots of the squarebody are all but gone. The farm truck underpinnings have been exchanged for a set of Ridetech coilovers. The brakes have been upgraded as well, featuring Baer 6 piston calipers and 14" rotors up front with 4 piston units and 13" rotors in the rear.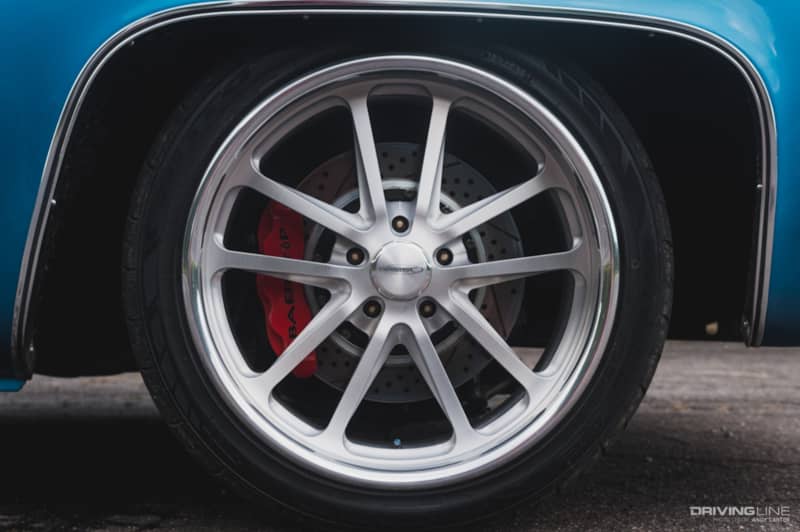 Wheels and Tires
The get that power to the ground, Joey installed a set of 20" Budnik Knife wheels, wrapped in ultra high performance Nitto NT555 G2 tires with a pair of 245/40/20 up front and two, meaty 305/35/20s in the rear. The tires work perfectly with the improved suspension to provide stability in the straights and confidence in the corners during spirited driving.

Take a step inside, and the C10's interior has been completely transformed. A set of TMI seats and door panels, Squarebody Syndicate steering column, and JL audio Bluetooth system make for a thoroughly modern experience.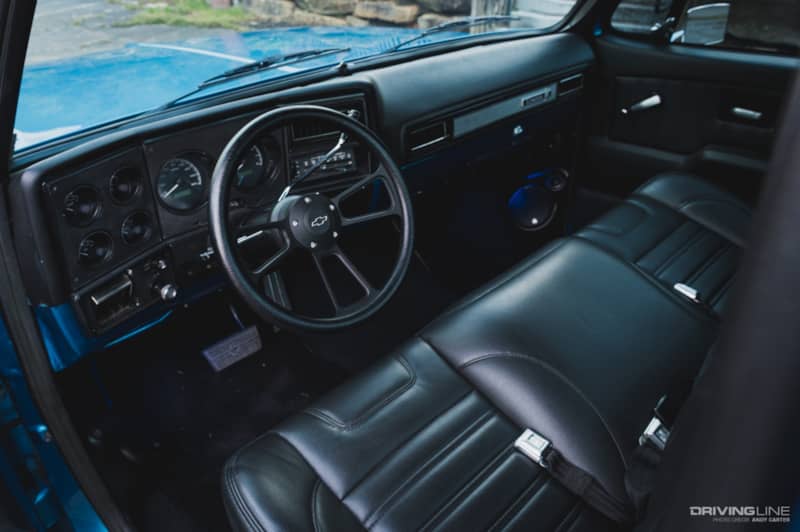 Joey's plan for the truck has always been for it to be a driver. He's taken the truck all around the country on the Hot Rod Power Tour. The color scheme has earned him the nickname "PBR Truck," which he's had a lot of fun with traveling around from show to show.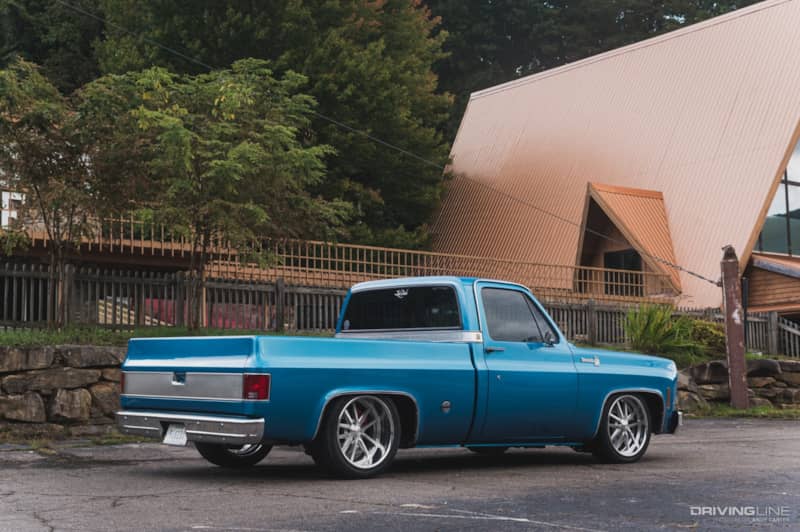 Squarebody Revival
Seeing the popularity of the squarebody C10s increase has been interesting for those of us that remember them as old work trucks growing up. Nostalgia is real, however, and as modern pickups become more and more refined, those looking for a traditional pickup experience have less options. A casual look at Bring a Trailer sees that squarebody prices have largely caught up with the 60's trucks, with museum quality examples selling as much as $84,500. Imagine telling Grandpa that if he'd had just parked his C10 back in the '80s, he'd have that kind of return!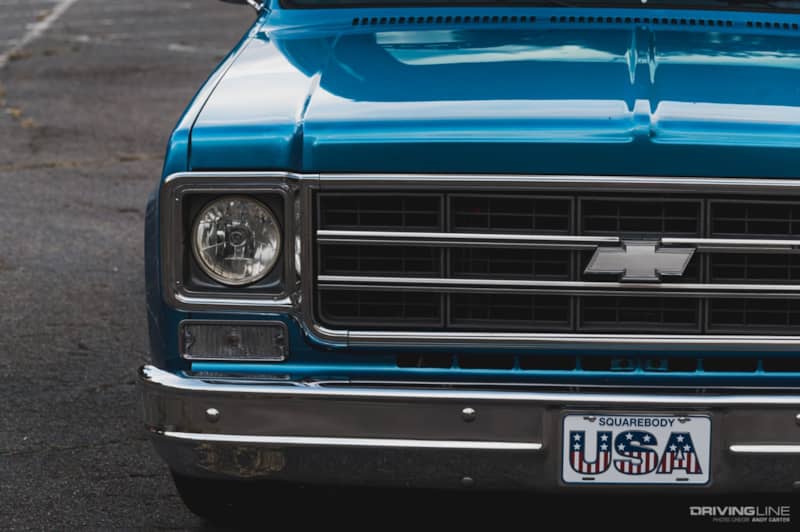 This '78 C10 proves that the squarebody has every bit as much character as the golden era trucks to fill that "real truck" itch. While the tried and true resto-modding formula of LS swap and modern suspension works here as well, the overall vibe is different; more retro than classic. In our modern era of 70s and 80s throwbacks across the board of fashion, movies, and music, that's the perfect place to be for a full force revival.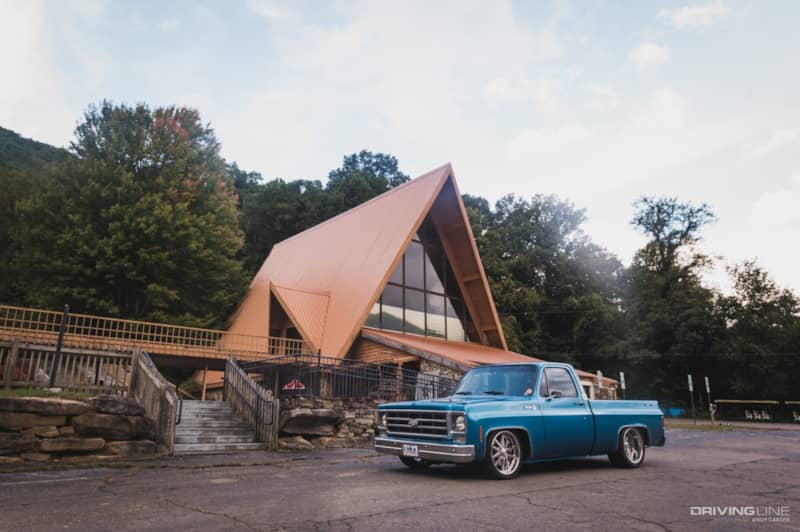 More From

Driving Line
We spotted Joey's truck at C10 Nationals where there was plenty more trucks to check out!