History Of The 1998.5-2002 HD Dodge Rams: The 24-Valve Cummins, Better Interiors And Standard 4-Wheel Disc Brakes
By 1998, Dodge was still riding high on the success of its redesigned '94 Ram—and rightfully so. After all, neither Ford or GM had been able to match the might of the Ram 2500 and 3500's with comparable products. As a result, Dodge was selling more than 400,000 Rams per year. Ultimately, it would take Ford's release of the Super Duty (1998) and GM's debut of its new HD line (2000) to slow Dodge's head of steam. We pick up our story midway through the '98 model year this time, when the 24-valve version of the 5.9L Cummins is introduced along with a more powerful V-10 Magnum and stronger transmission offerings for 2000.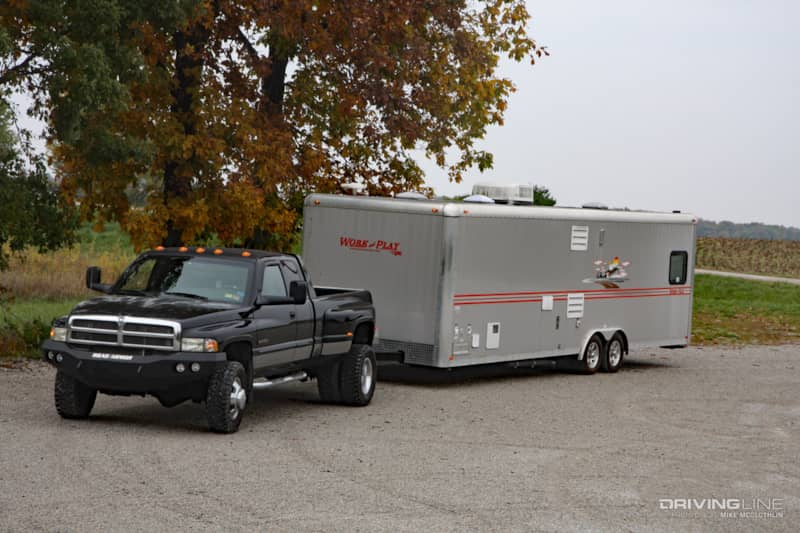 While much of the chassis remained unchanged through 2002, maximum towing figures kept edging higher and rear disc brakes finally became standard equipment. Interior updating and new trim options graced the model line also, as Dodge continued to fine-tune its second-gen Rams. Little did everyone know that a third-generation Ram was in the works—or that the V-10's days were coming to a close and Cummins was developing a considerably more powerful (and torquier) common-rail diesel. Stay tuned for all of that and more in the next installment.
24-Valve Cummins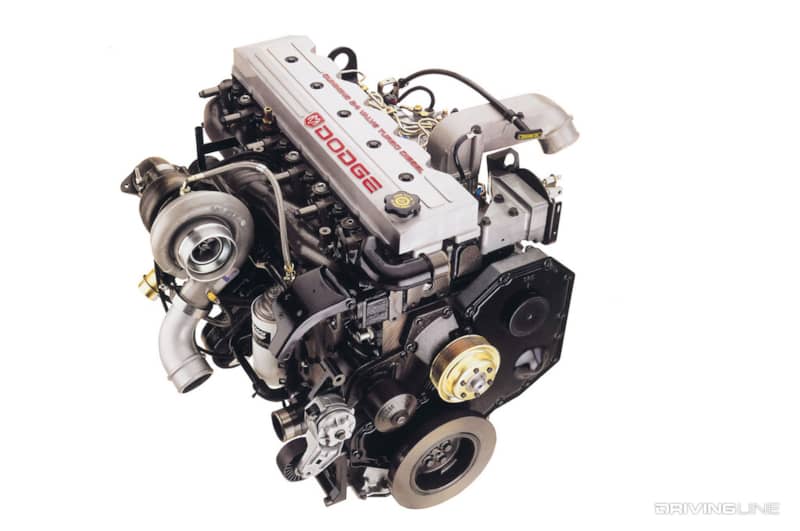 Beginning roughly halfway through the 1998 model year and as a direct result of new federal diesel emission regulations, Dodge introduced the 24-valve version of the 5.9L Cummins (hence '98.5). The new inline-six diesel mill, coined the ISB, brought improved airflow, better drivability, more precise fueling thanks its electronic Bosch VP44 injection pump, additional power and a broader rpm range to the table. It debuted making 235 hp at 2,700 rpm and 460 lb-ft of torque at 1,600 rpm when joined with the NV4500 five-speed manual transmission option (215 hp and 420 lb-ft with the auto). By 2000, Dodge had already sold over 700,000 Cummins-powered Rams since the engine maker and Chrysler combined forces in 1989.
More Fire For The V-10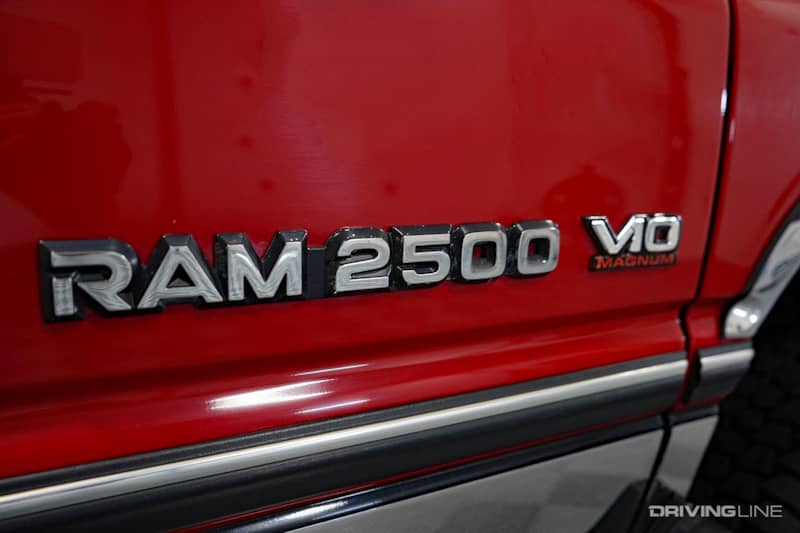 The beastly Magnum 8.0L gasoline V-10 was carried over from the '94-'98 Rams, but received a bump in horsepower for '99. From then until its production run ended in 2003 (yes, it was available in the third-gen body style), the V-10 produced 310 hp at 4,100 rpm but the same 450 lb-ft of torque at 2,400 rpm it did when it was introduced in 1994. In the end, Chrysler would state publicly that the V-10's fuel economy (or lack thereof) forced the automaker to develop more efficient gasoline options. The 5.7L Hemi V-8 would eventually replace it in the 2500 and 3500 series trucks.
Automatic Transmission Updates And A Six-Speed Manual Option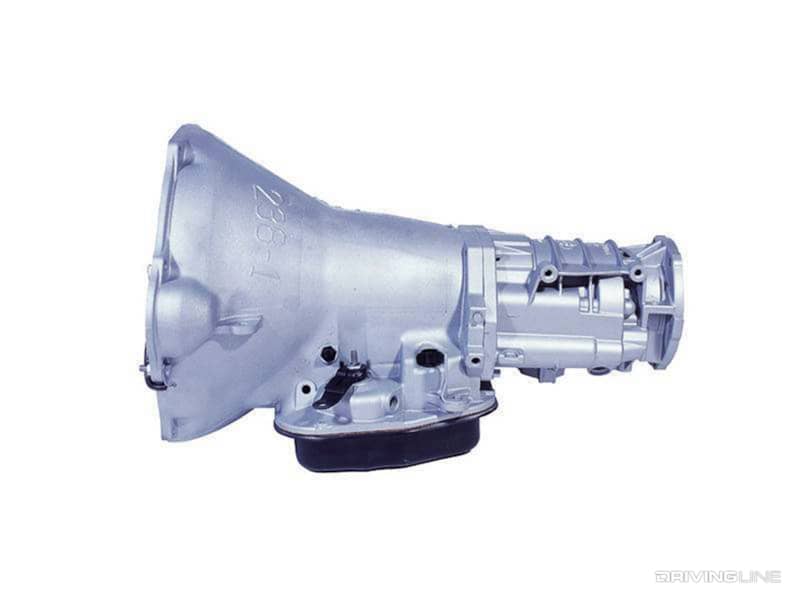 Updates made within the 47RE four-speed transmission for the 2000 model year meant that automatic equipped trucks paired with the Cummins could be had with the same horsepower and torque rating as the manual transmission option (235 hp and 460 lb-ft). The standard manual offering remained the NV4500 five-speed, but beginning in 2001 the NV5600 six-speed became an option when the high output 5.9L Cummins was introduced. The H.O. Cummins option turned out 245 hp at 2,700 rpm and an earth-rotating 505 lb-ft of torque at just 1,400 rpm. The heavy-duty rendition of the NP241 transfer case (the NP241DHD model) was carried over from the '94-'98 trucks.
Proven Chassis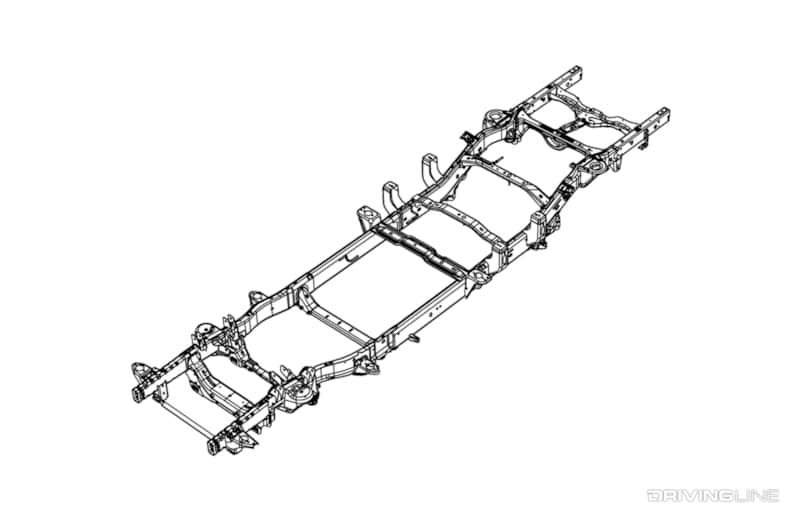 Chrysler's redesigned, 36,000-psi steel frame, with its front boxed sections and rear H-shaped crossmember (to resist twisting) remained under the Ram sheet metal from '98.5 through '02, its strength being part of the reason the automaker was able to increase payload and towing capacities. The same rear leaf spring suspension arrangement could be found, too, with Dodge's use of 60-inch springs working to smooth out the ride (eliminating pitching, or "hobby horsing," over rough surfaces when empty). Inside the driver side, center section of the frame rail, a sizable polyethylene fuel tank remained, boasting a 35-gallon capacity on long bed models and 34 gallons on 2500 model Quad Cabs. A 700-mile range was not unheard of for Cummins-powered Rams of this vintage, despite Quad Cab versions weighing well over 7,000 pounds empty.
Rear Disc Brakes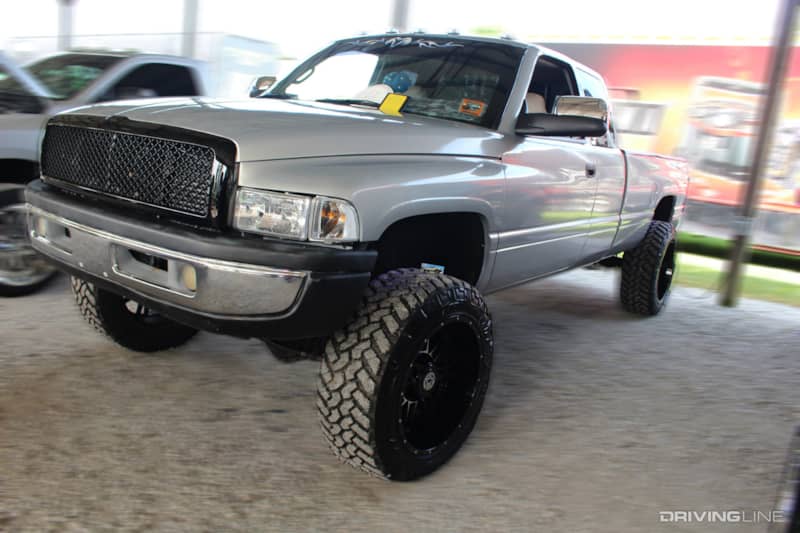 Perhaps the only area where Ram didn't lead the field, technologically, lied in its rear drum brakes. While they were certainly large enough and powerful enough to perform the hard work the Ram was designed to do, Dodge didn't bring rear disc brakes into the fold until midway through the '01 model year. At that point, four-wheel disc antilock brakes came standard on all 2500 and 3500 trucks and their electronic variable brake proportioning system helped to balance braking power "for surer, smoother straight-line stopping." Axle options remained the same as on the '94-'98 models, with the Dana 80 rear still standard equipment on all 3500 models and available on 2500 models with the V10 or Cummins coupled to a manual transmission.
Easy Entry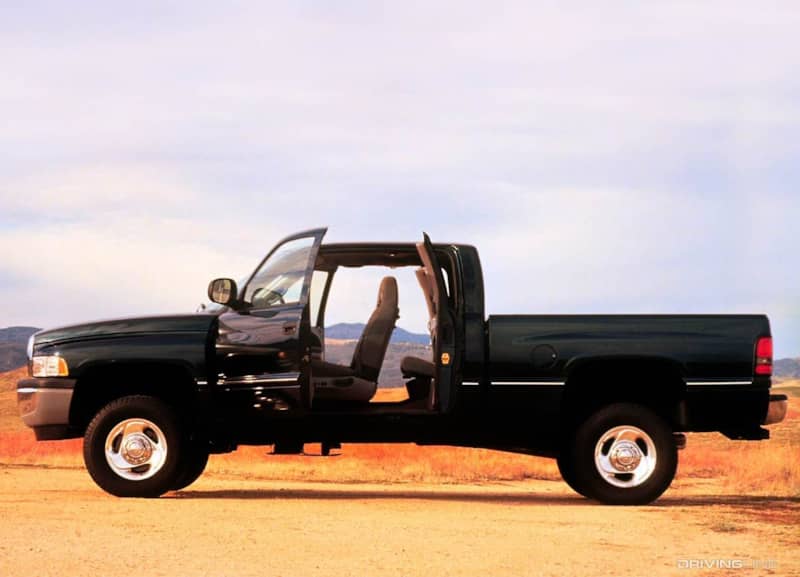 You still couldn't get a true crew cab (four full size doors), but starting in 1998 suicide rear doors (or rear-hinged doors) came standard on all Quad Cab Rams. This was a first for the ¾-ton and larger pickup segment and soon became the standard, just as it had in the half-ton category. Already having pioneered the first real car-like interior in a pickup truck (along with huge cabin space and a standard driver side air bag), it further justified Dodge's goal of making its trucks more than work tools. The automaker wanted them to be roomy, comfortable, loaded with storage space and easy to climb into.
The Sport Group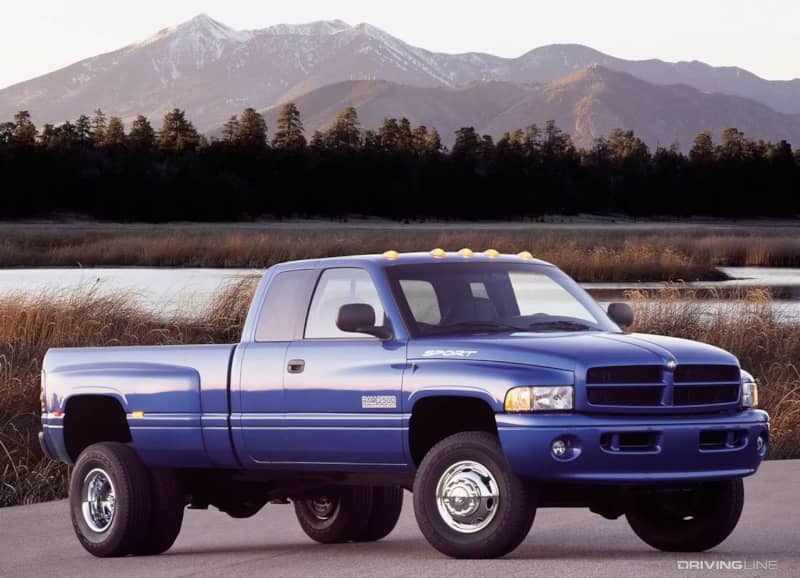 In late '98, the popular Sport trim received improvements. Among the list of changes were new front and rear bumpers, quad-beam head lights with clear lenses and a grille that was paint-matched to the body. The Sport Group option wasn't limited to 2500 models either. Believe it or not, the Sport package had an exceptionally high take-rate on 3500. It's proof that, even in the 1990s, folks didn't always prefer chrome.
How Did The '98.5-'02 Rams Stack Up?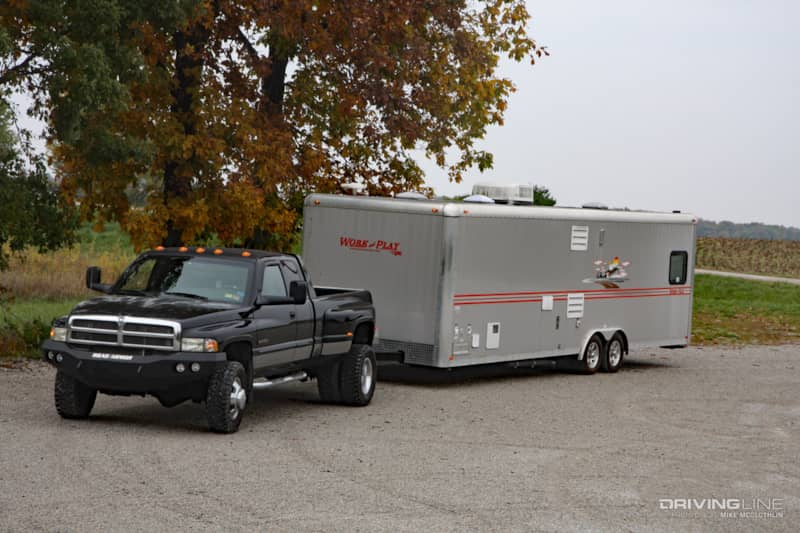 Although the latter half of second-gen Ram production brought more refinement, better interiors and improved creature comforts to Dodge's heavy-duty pickup line, their number one priority was still to put in work. And that they did, even holding their own against the newly-released Ford Super Duty. For the '99 model year, a 4x2 version of the 3500 equipped with the manual transmission could tow a maximum of 14,000 pounds. By '01, and thanks to the arrival of the H.O. Cummins engine option, the same configuration Ram could lug up to 15,150 pounds—and the gross combined weight rating had swelled to 21,500 pounds. Even today, some two decades after production of the second-gen trucks ceased, Cummins and V-10-powered '98.5-'02 Rams are still remembered as loyal workhorses capable of handling any job.
More From

Driving Line
Curious why we spend so much time babbling about the 5.9L Cummins? Because its 

anvil-like construction

 

made it legendary for work, performance and reliability in the ¾-ton truck segment.