History of the Ford Super Duty, Part 1
It changed the way we look at trucks—and it certainly changed the way we shop for them. Ford called its new truck line "Super Duty," and it revolutionized the American truck market when it blasted onto the scene back in early 1998. For the first time, Ford's ¾-ton and larger trucks would be built on a separate assembly line, even a different assembly plant, than the F-150. A different body, more spacious interior, a beefier frame, bigger axles, and stronger suspension would make the Super Duty a consumer-friendly truck capable of commercial-grade work. In short, it separated the men from the boys.
In Ford's own words, "the two-platform strategy was developed to recognize the significant differences between the commercial and personal use markets, while meeting the needs of both." Since its release, GM and Dodge (now Ram) have been fighting tooth and nail to hang with Ford's heavy-duty pickups in terms of tow ratings, maximum payload capacity and overall options. When the Super Duty debuted, it boasted a gross combined weight rating as high as 20,000 pounds on F-250 and F-350 models, a max payload capacity of 4,930 pounds and the truck itself could be had in 44 different configurations.
Below, we explore the vehicle that changed the heavy-duty pickup game, forever.
Retiring The Old Body Style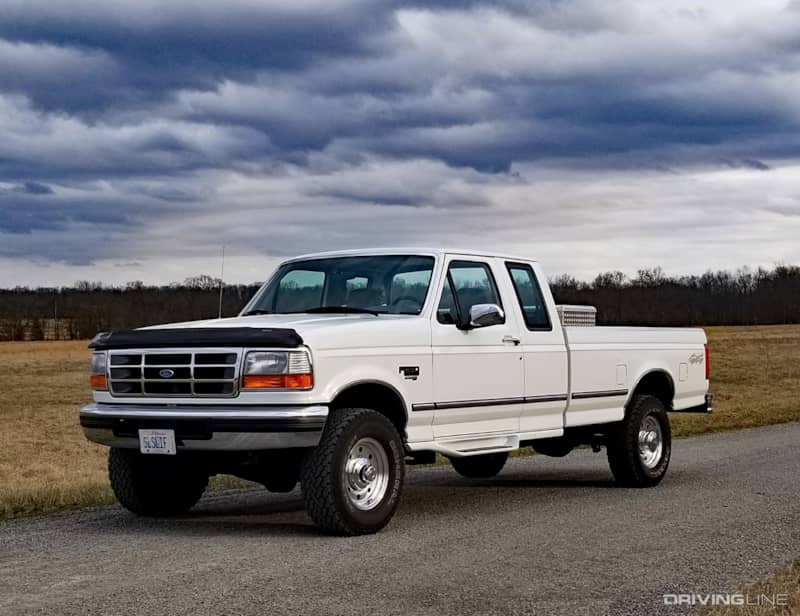 By the end of the 20th century, Ford's heavy-duty pickup line—which had undergone very little change since 1980—was long overdue for a makeover. Sure, you got a heavier duty frame, axles, transmission, and suspension with these ¾-ton and larger trucks, but you also got the same body and interior as the F-150. By the late 90s that styling was outdated, and serious chassis improvements were needed to keep pace with Dodge Ram 2500 and 3500 models. So the decision was made to split the F-series into two separate platforms, with the Super Duty being produced in Louisville, Kentucky. Oddly enough, Ford went back to offering the F-150 body, cab and interior on its F-250 and larger trucks starting in 2017, but we'll delve into that later in this series.
Bigger, In Every Category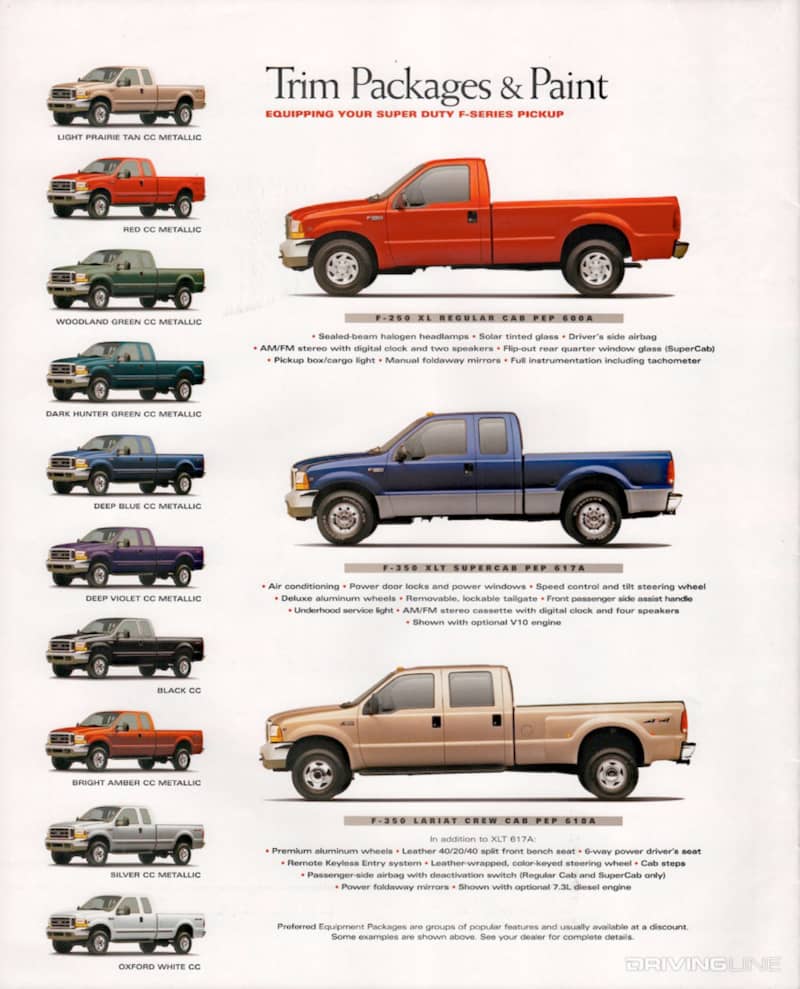 Publicly introduced on March 5, 1998, everything about the Super Duty was larger than the outgoing F-series line. Not only was the chassis lengthened four inches for regular cab and crew cab models, and 3-inches on SuperCab models (to accommodate larger cabs without compromising payload room), but wider doors, larger seats, increased shoulder room and even bigger buttons on the radio were all part of the upsized cab. Even the glove box was considerably larger, along with the cargo area being made slightly taller as well as longer.
DRW Trucks Get 4x4 From the Factory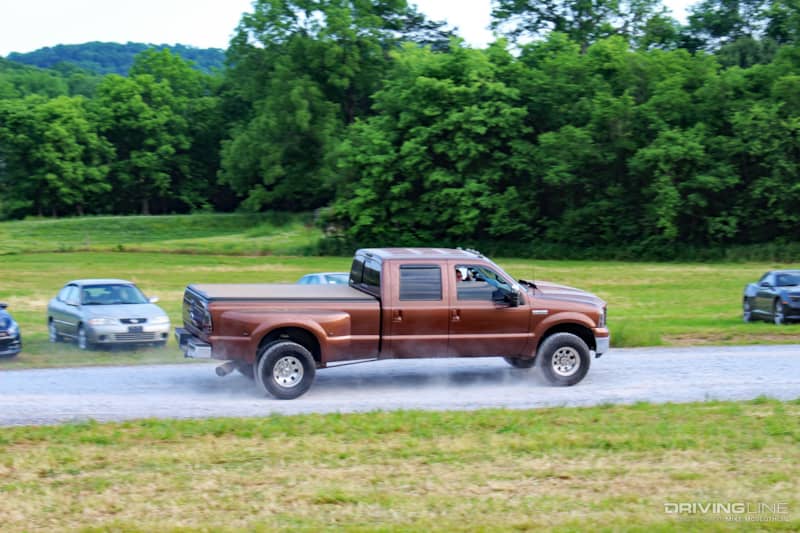 It's hard to imagine a time when four-wheel drive couldn't be had in conjunction with a dual rear wheel configuration, but the Super Duty marked the first time Ford offered 4x4 versions of its dually trucks. According to Ford Motor Company Vice President and General Manager of Ford Division at the time, Ross Roberts: "We discovered that the real volume opportunities with our work truck depend on our ability to compete in multiple niche markets. So we've added four-wheel drive to the dual rear wheel trucks and raised GVW ratings, increased horsepower and torque on our engines, and designed the vehicle to be capable of snowplowing in SuperCab and Crew Cab configurations."
6.8L V-10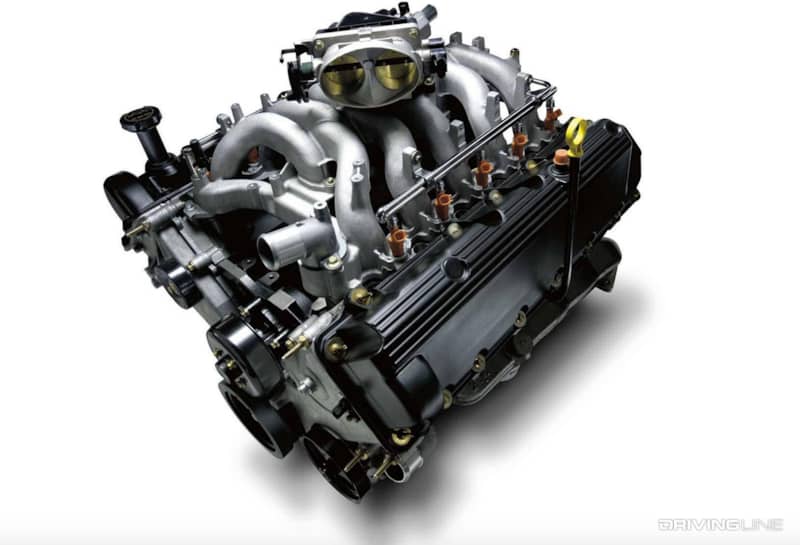 While the 5.4L Triton V-8 was the base engine option on an F-250, the big story on the gasoline side was the introduction of the 6.8L V-10. It was the first V-10 to ever be offered in a Ford truck, and was perhaps an attempt to rival Dodge's headline-grabbing 8.0L V-10. The 10-cylinder Triton belted out 275 hp at 4,250 rpm and 410 lb-ft of torque at 2,750 rpm. It also proved to be the final nail in the coffin (on the motorhome chassis side) for the revered 460ci big-block V-8. Both the 5.4L V-8 and 6.8L V-10 were chain-driven, single overhead cam engines with coil-on-plug ignition.
7.3L Power Stroke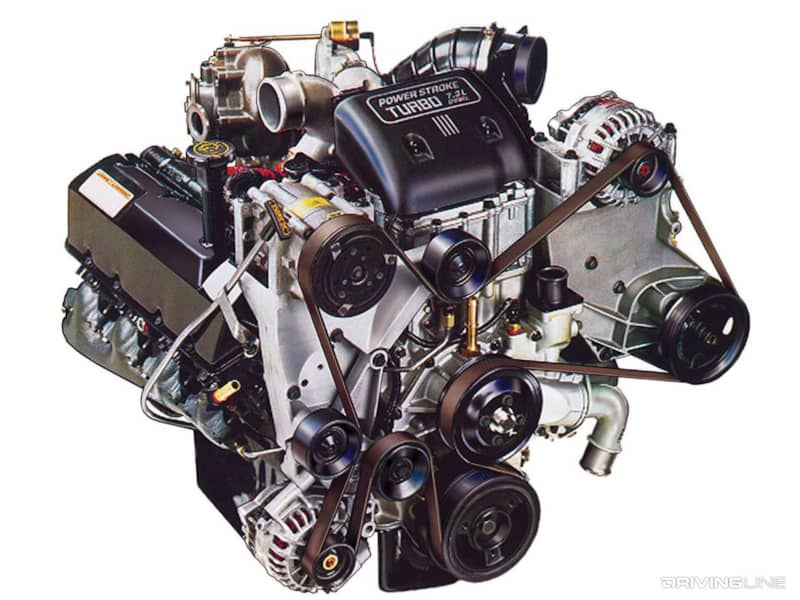 First released in mid-'94, the Navistar International-built 7.3L Power Stroke diesel V-8 was carried over to the Super Duty. However, it was treated to a host of updates. Among the list of improvements were: the addition of an air-to-air intercooler, a wastegated turbocharger, higher-flowing split-shot injectors (which were slightly quieter), a recalibrated powertrain control module (PCM) and a higher voltage injector driver module (IDM). The new injectors were supported by a chassis-mounted electric lift pump instead of the diaphragm style, cam-driven pump that had been employed on '94.5-'97 engines. Turning out 235 hp (achieved at 2,700 rpm) and a class-leading 500 lb-ft of torque at just 1,600 rpm, the 7.3L Power Stroke was the most powerful diesel engine on the market in 1999.
4R100—The First Automatic With PTO Capability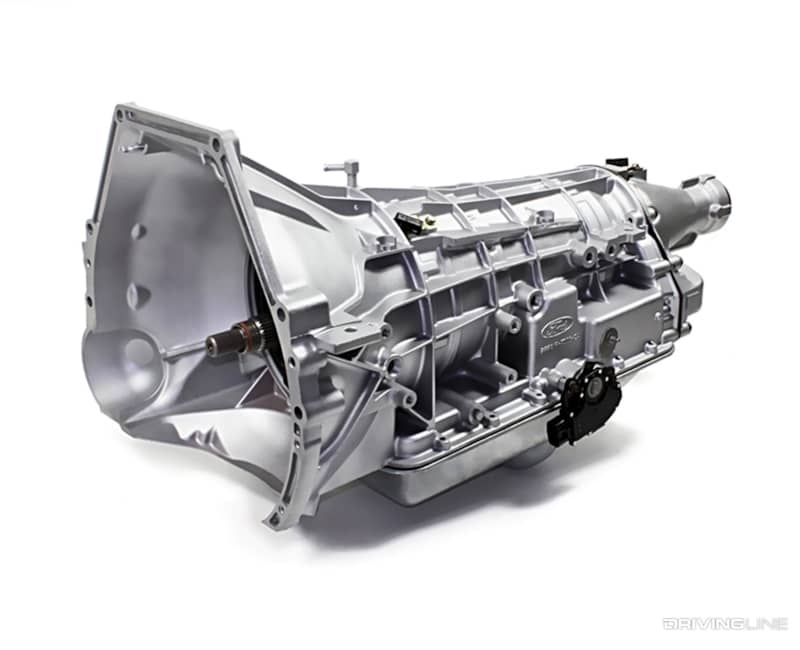 Though it was essentially a revamped and reinforced version of the E4OD that came before it, the 4R100 four-speed automatic was better-prepped for hard work. For reduced operating temperatures under all conditions, it was treated to a new oil-to-air dedicated transmission cooling system. In addition, it was the first automatic in the pickup segment that could be optioned with a PTO provision for snow plows, tow trucks, dump trucks and trucks with aerial lifts. On the manual transmission side, the six-speed ZF-6 replaced the previous ZF-5.
Solid Front Axle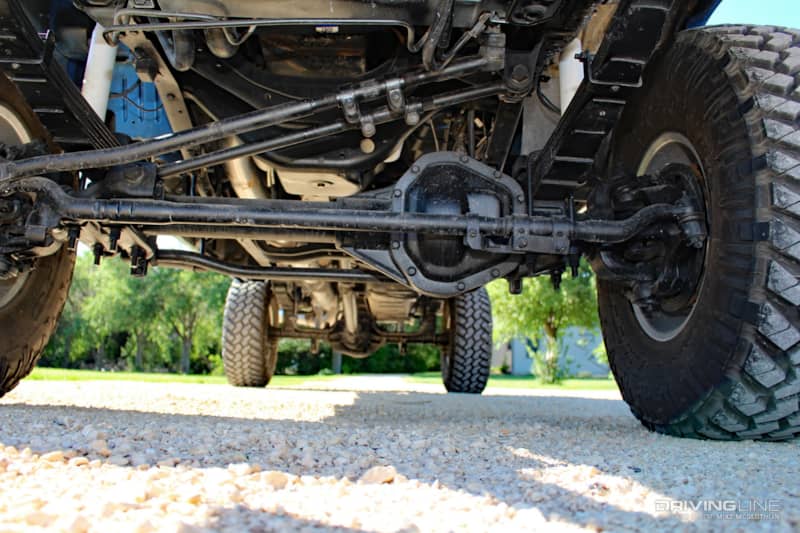 It wasn't just the F-250 Heavy Duty model that went away in '99… The Dana 50 TTB independent front suspension on 4x4 models was also scrapped, in favor of a Dana 50 solid axle in single rear wheel F-250 and F-350's, and a Dana 60 monobeam in dual rear wheel F-350, F-450 and F-550 models. A cross-tie steering linkage accompanied the solid axle, eliminating the shimmy commonly associated with solid axle applications. Wider front brake rotors (and four-way disc brakes for the first time) were supported by a larger master cylinder, with hydro-boost assist coming on all diesel models (and gas models with a 12,500-pound GVW or higher).
Rear 10.5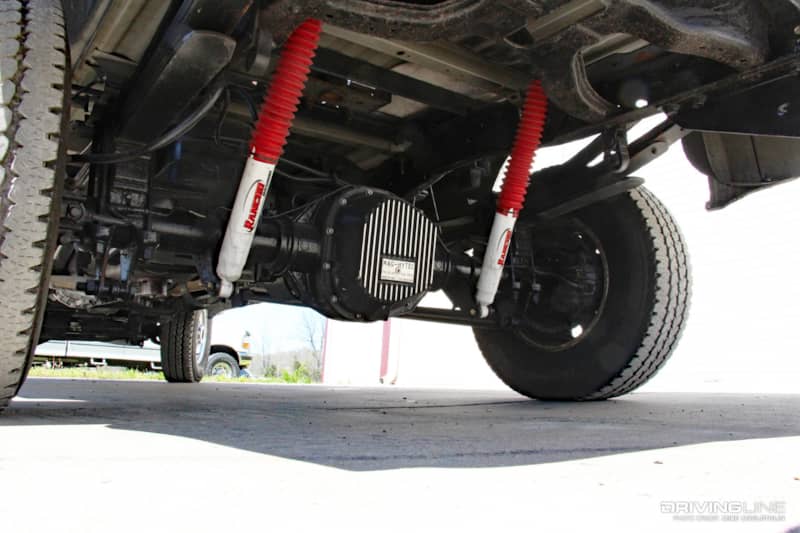 To support the increase in towing and payload capacity, the Super Duty debuted the Sterling 10.5, a rear axle with a slightly larger (10.5-inch) ring gear than the outgoing Sterling 10.25. Like the front axle, the 10.5 came with a unique 8x170mm metric lug pattern (vs. the competition's 8x6.5-inch arrangement). With the 10.5 in the mix, the rear gross axle weight rating (GAWR) on single rear wheel F-350 Super Duty models increased to 6,830 pounds (from 6,084 pounds, previously). On dual rear wheel model F-350's, GAWR checked in at 8,250 pounds (up from 7,100 pounds). As well, a 3.73:1 ring and pinion was offered from the factory (3.55 or 4.10s were the only options prior to '99).
4X4 On-The-Fly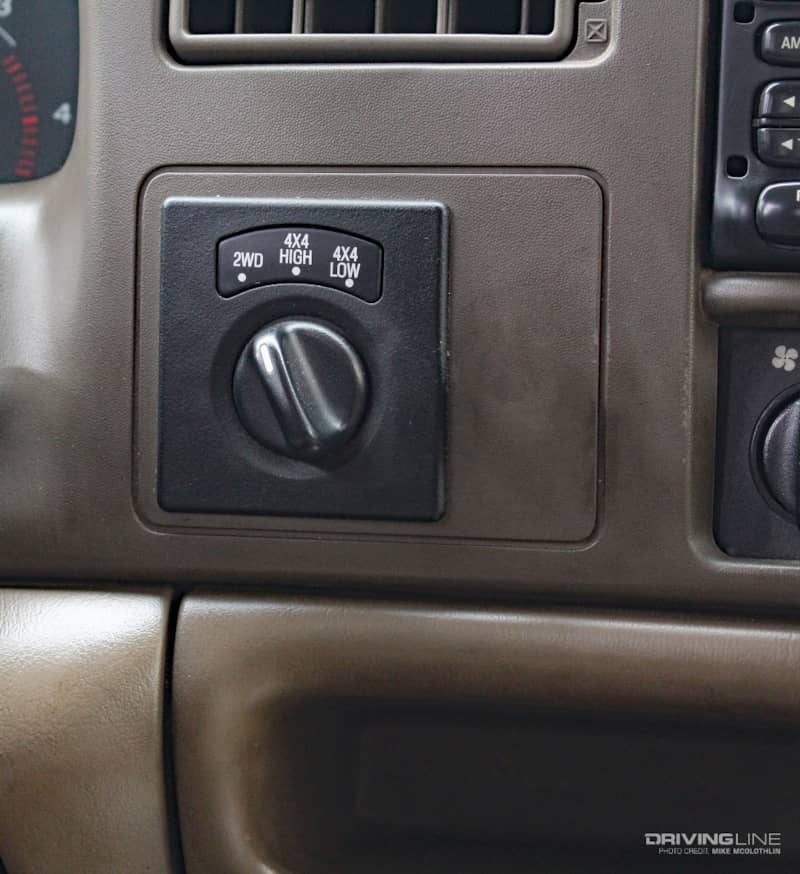 Thanks to its NV273 transfer case, the Super Duty became the first truck in the 8,500-pound or greater GVW segment to feature a part-time 4x4 transfer case with electronic shift-on-the-fly functionality. The front hubs were locked and unlocked via vacuum using an electro-pneumatic pulse vacuum hublock. The electronically-shifted NV273 (as well as the manually-shifted NV271), it was also lighter yet 33-percent stronger in its torque-handling capability than the BorgWarner 1356 it replaced.
More From

Driving Line
Without question, the Super Duty helped kickstart the diesel torque wars between Ford, Dodge and GM. Learn more about the Power Stroke vs. Cummins battle that was raging back in the late 90s right here.