Hot Rod Hill Climb Brings Raucous to the Mountain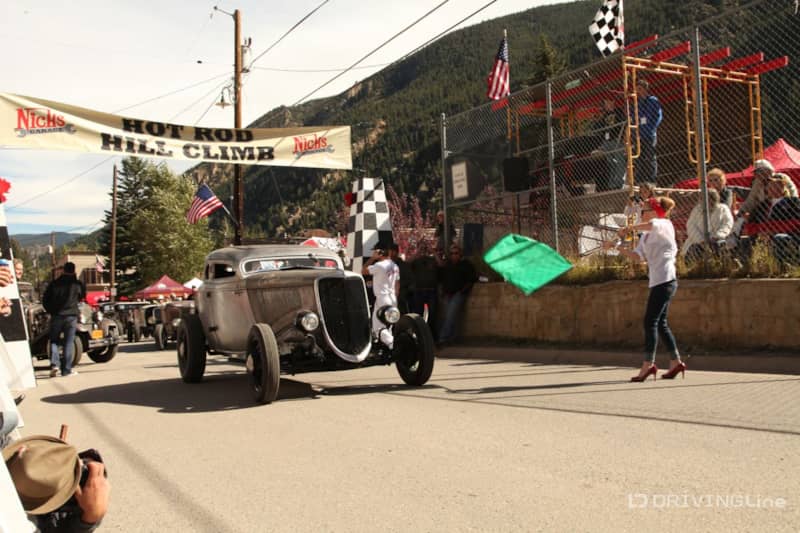 It may strike you as unbelievable but Pike's Peak isn't Colorado's only historic competitive hillclimb. Sixty years ago a bunch of racers gathered in Georgetown, a little mining town west of Denver in the same spirit as Pike's Peak racers: to see who could scramble up a pretty treacherous gravel pass in the shortest time. In fact the racers followed in the footsteps their competitive forebears in all ways but one: the cars they drove. For nearly a century Pike's Peak racers built cars specifically to climb a particular hill, but participants from various clubs in the Denver Timing Association brought their hot rods.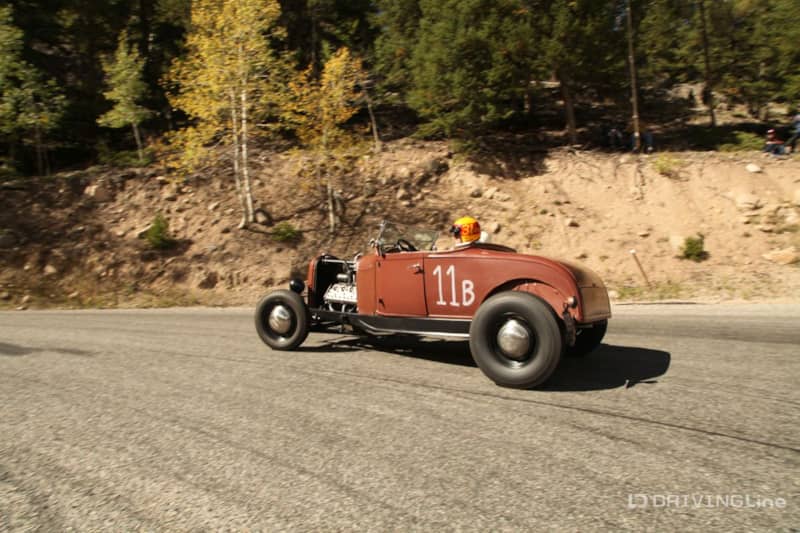 We forgive you for not knowing about the Hot Rod Hill Climb. In fact, not even Mike Nicholas knew about it until 2011, the year he took ownership of a sectioned '50 Ford club coupe. The seller, anxious to tie the car to history, included a HOT ROD magazine that featured a club coupe similar to the one he peddled. Nicholas didn't buy the story, but he bought the car just the same - a good thing since that magazine also contained coverage of a hillclimb an hour's drive from where he lived.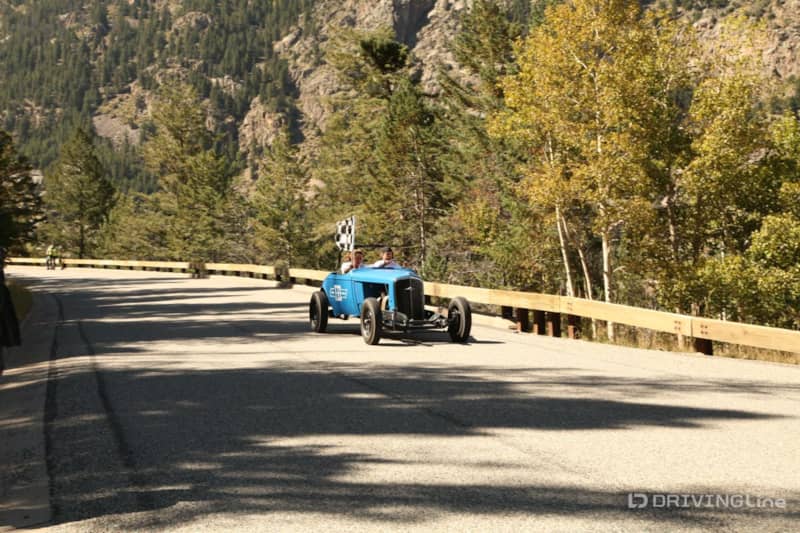 The magazine had more than a story: it had a mandate. But information didn't come easily. In fact, it wasn't until Nicholas consulted an old timer that participated in the event covered in the magazine that he found out anything at all. And this was a guy he didn't just know but knew well.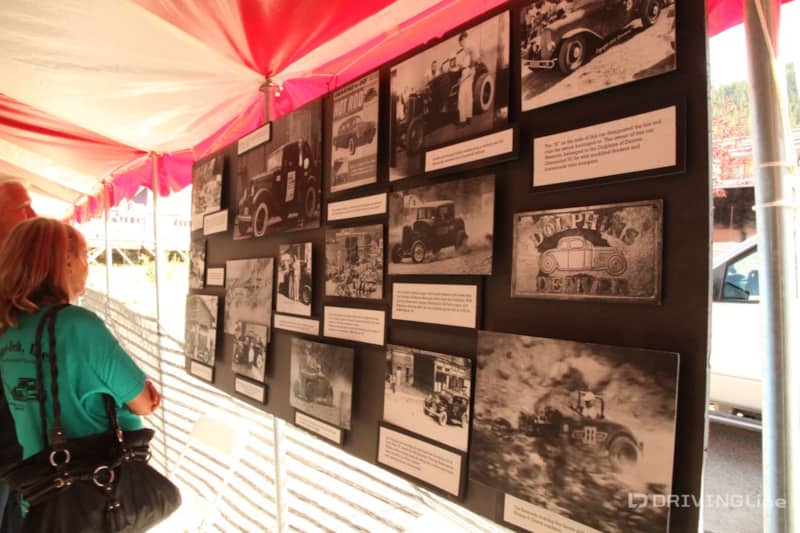 The Cliff Notes version goes like so: a bunch of teabagger-types in sports cars organized an event in 1952. Naturally, a bunch of greasy-fingered hot rodders caught wind of the event and the following year brought to bear on it a kind of raucous spirit. They didn't just ride up the hill; they thundered up it, shaking windows in the houses lining the road as the story's author described.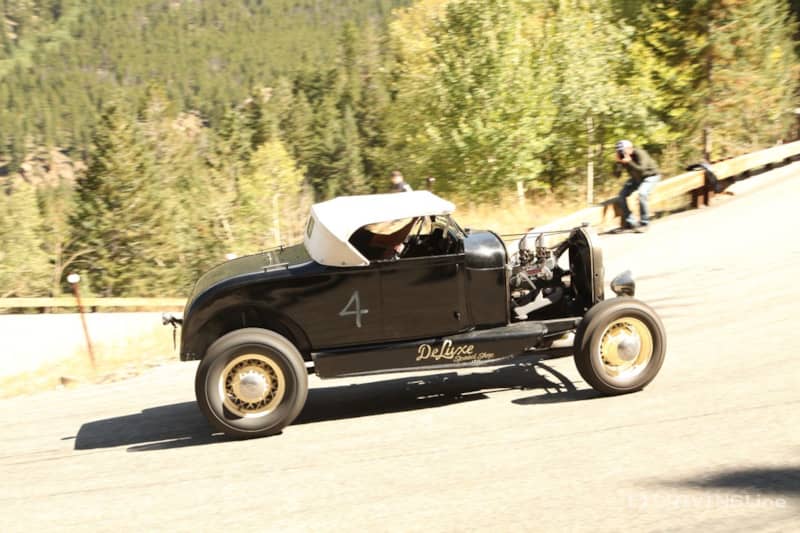 Thoroughly galvanized, Nicholas set out to recreate the hillclimb. And last year he did so: with the help of family, friends, and gracious sponsors he organized an event that attracted about 50 cars. Bear in mind these weren't just any old cars, either; in the spirit of authenticity Nicholas accepted only what was available the first time around. Naturally that meant bangers, flatheads, and early overheads only. And these weren't all locals, either; racers from as far as Arizona, California, and even Michigan showed up.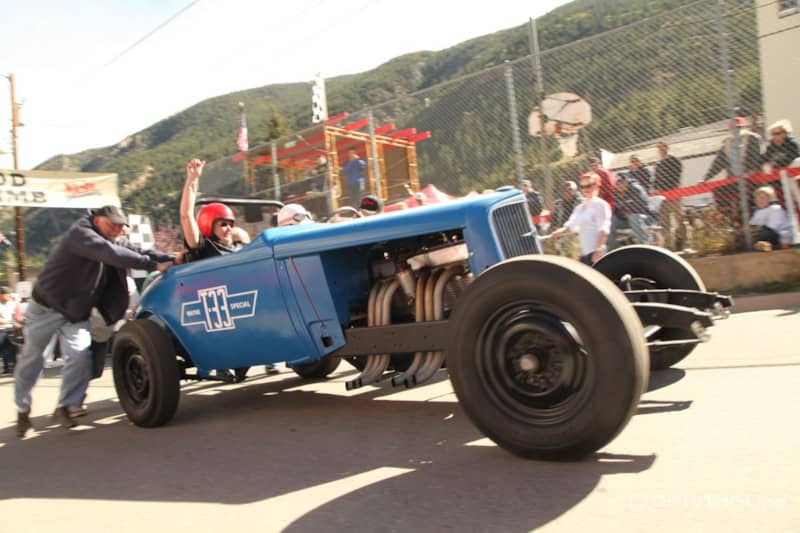 Inspired, Nicholas immediately started planning this year's event. With a kind of inexplicable boundless energy he and his wife, Amy, their close-knit group of family and friends, and even more sponsors set about to outdo themselves. And they succeeded: the crew signed up nearly 80 cars, 50 of them flathead powered. And if that wasn't enough, he recreated one of the seminal racecars from the early events, Cal Kennedy's cut-down '34 Chevy roadster complete with the very Wayne-headed 235 block that he ran on the climb 60 years ago.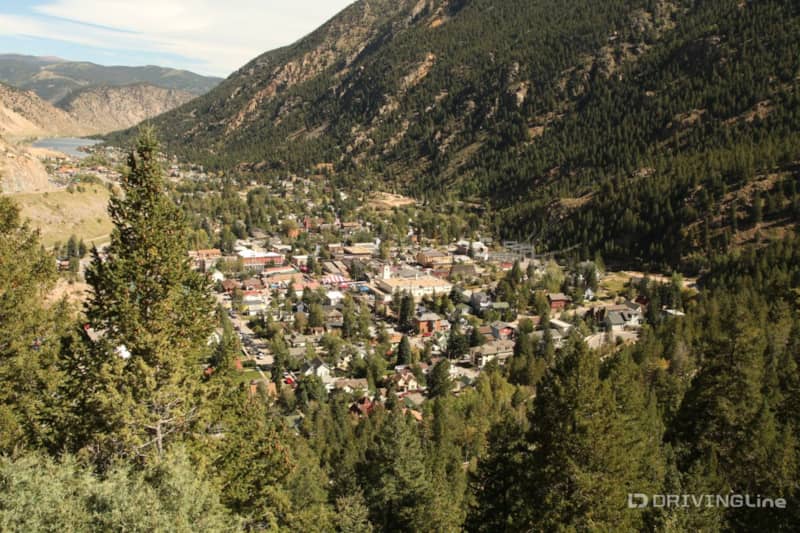 Naturally, issues related to racing on a public road and underwriting costs prevent the hillclimb from being a truly competitive event; however, the denizens of Georgetown and the Colorado Mounted Rangers graciously closed their streets and the north end of the Guanella Pass to let a bunch of rickety old crates scramble up a mountainside.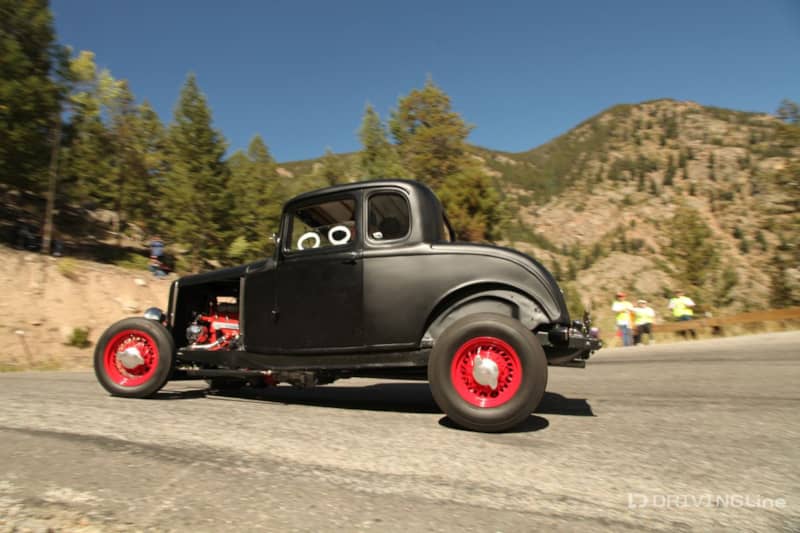 A sort of camaraderie and spirit of cooperation make this event one of the most engaging if not the most exciting ones going. It's wholly dynamic and exciting, a real rarity even among hot-rod events. The natural inclination is to want more of a good thing but it's a wish fraught with peril: sometimes popularity brings with it baggage that can displace the spirit that made it great in the first place.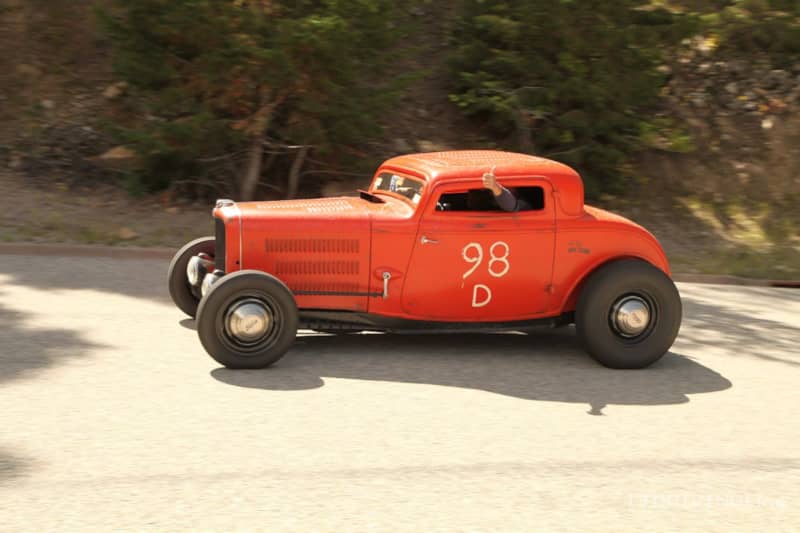 But it's a battle worthy of fighting. Should Mike Nicholas and his crew find that sweet spot of growth and spirit, the Hot Rod Hillclimb in Georgetown, Colorado stands to take top billing for participant-driven hot-rod events…if it hasn't done so already.
Enjoy the video & gallery below and leave a comment if you participated or know of any other lesser-known events we should be talking about here on DrivingLine!