How to Easily Tune Your Jeep Gladiator's Suspension
With all of the advances in suspension technology at the factory level, it still amazes us that only a handful of modern off-road-centric vehicles allow drivers to easily adjust compression settings. Compression is the upwards travel of the shock. Too little compression valving and the vehicle will feel loose and rapidly blow through the suspension travel. Too much and it will feel harsh and bouncy on-road and off.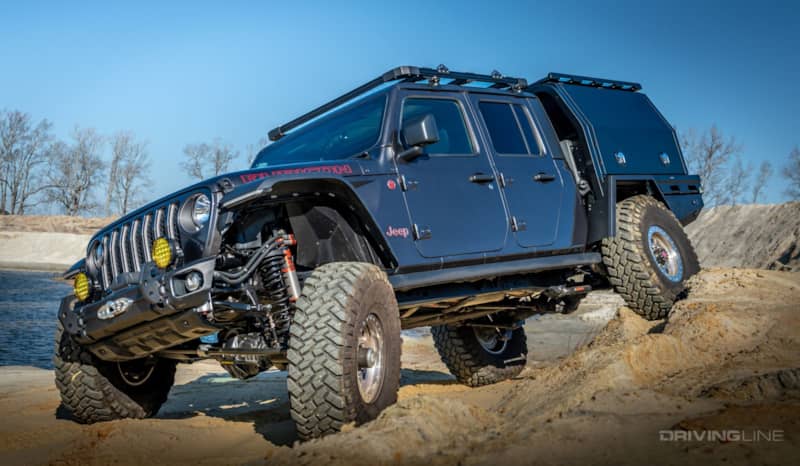 Given there are so many variables from one Jeep build to another (tire size, armor upgrades, intended uses, and so on) having the ability to dial in your compression settings to best fit your vehicle just makes sense. This is why when it was time for us to upgrade the shocks under our 2020 Jeep Gladiator Rubicon, we looked for a set that would allow us to fine tune the shock's settings without having to send them off to a custom suspension tuner. While compression adjusters are offered by a few shock manufacturers, Fox takes it a step further than most thanks in part to the company's DSC adjusters.
DSC stands for dual speed compression. Using an external knob mounted on the shock reservoir, the DSC adjuster allows you to easily dial in the low and high-speed compression settings. While Fox offers DSC adjusters in a variety of shock sizes and types, we opted for the Factory Race 3.0 Internal Bypass version for our heavily modified Gladiator. In this article, we'll breakdown how these shocks work, why we believe they are worth the investment, and what we've learned over the past 10,000 miles with them under our Jeep.
2.0 Start
If you're familiar with our 2020 Jeep Gladiator Rubicon build, then you likely know that we've been running a JKS Manufacturing 3-inch suspension system for a couple of years now. When we originally ordered the suspension lift, we opted for the Fox 2.0 Performance Series shocks. With 37-inch-tall Trail Grapplers and our stock axles, we were very happy with the overall ride quality and performance of the shocks. However, once we upgraded our Jeep with Dynatrac ProRock XD60 axles and 40-inch Nitto Trail Grapplers, the un-sprung weight pushed us outside of the valving parameters that the Performance Series shocks were designed for.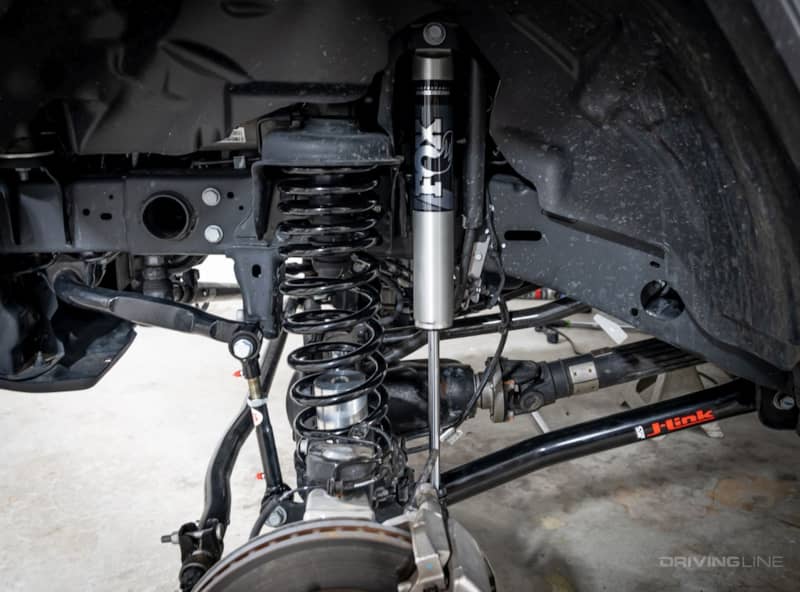 High Speed Compression
Despite having high speed in the name, this compression setting isn't referring to the speed of the vehicle, but rather the movement of the shock. Let's say you are driving along at 30 mph and completely overlook a speed bump in your path. As soon as your tires hit the speed bump it's going to rapidly compress the shocks. This fast movement of your shock is a high-speed event. By increasing or decreasing the high-speed compression via the DSC adjuster, you can moderate this rapid upwards movement to best fit your vehicles needs and driving style.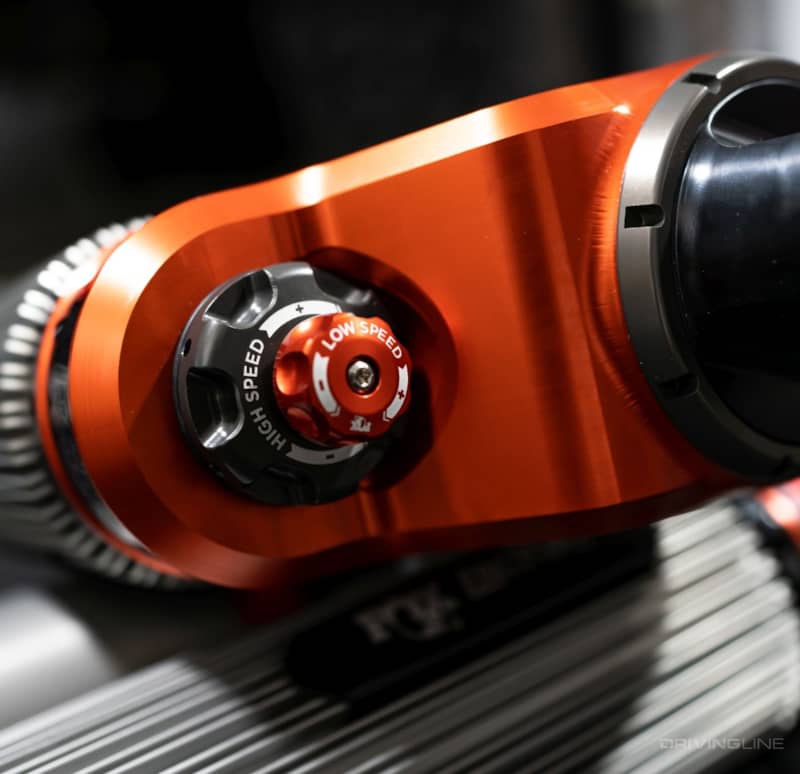 Low Speed Compression
Just like high-speed compression, low speed compression doesn't relate to the speed of the vehicle. It has everything to do with the speed of the shock. If your rig feels as though its swaying too much driving down the road, this setting will help tighten it up. The more you increase the low-speed compression, the tighter vehicle will feel. It's almost like having an additional sway bar. This setting is particularly helpful when adding or removing weight from the vehicle.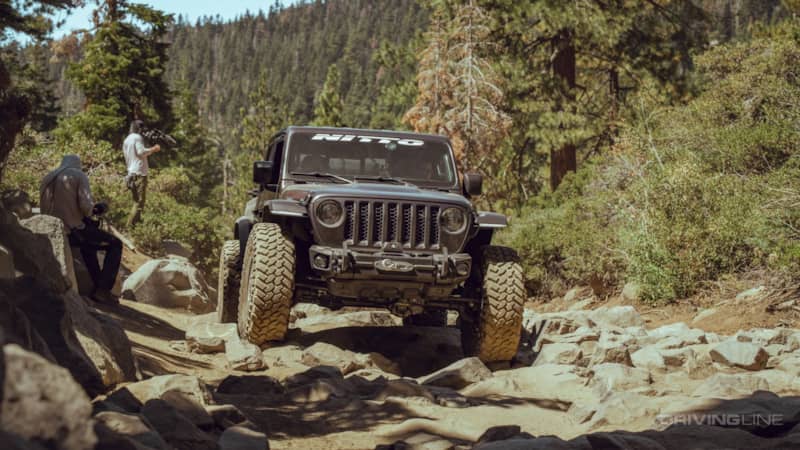 Internal Bypass
One of the major advantages of going with the 3.0 version of the Fox shock over the 2.5 is that the 3.0 version is an internal bypass shock. A bypass shock allows fluid to "bypass" the main piston and valve stack. The fact that it's an internal bypass simply means the fluid is bypassing within the shock body instead of an external tube that's commonly used in off-road race applications. Why is bypass important? In the bypass zone, the shock can move rapidly, which allows it to soak up minor imperfections you may otherwise feel. From concrete expansion breaks to choppy gravel-covered two-tracks, the bypass zone smooths out rough conditions in a way that traditional shocks simply can't.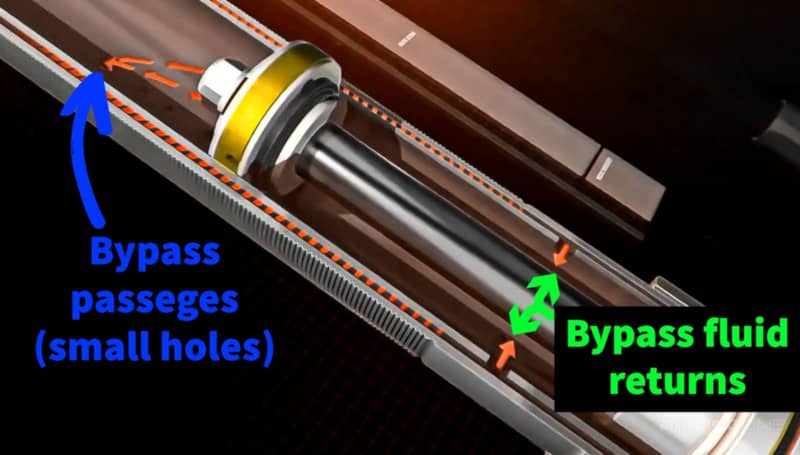 Cooled
Heat drastically reduces a shocks performance. Fox combats heat fatigue with the 3.0's by not only equipping them with finned reservoirs but using a Recirculating Reservoir Bridge system up front to ensure the fluid stays cool. This is technology once reserved for desert racing and we're grateful to finally see it trickle down to off-the-shelf applications.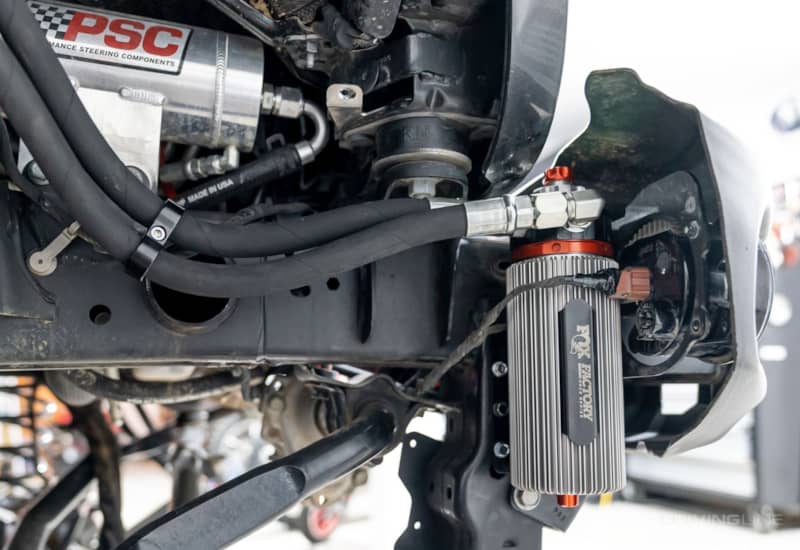 Rear Shocks
Our Fox shocks are application specific, which made this an extremely easy upgrade. Out back we are using the 2–3-inch version (Part # 883-26-081). In our current configuration this gives up 5.5 inches of up travel with a total travel length of 9.7 inches.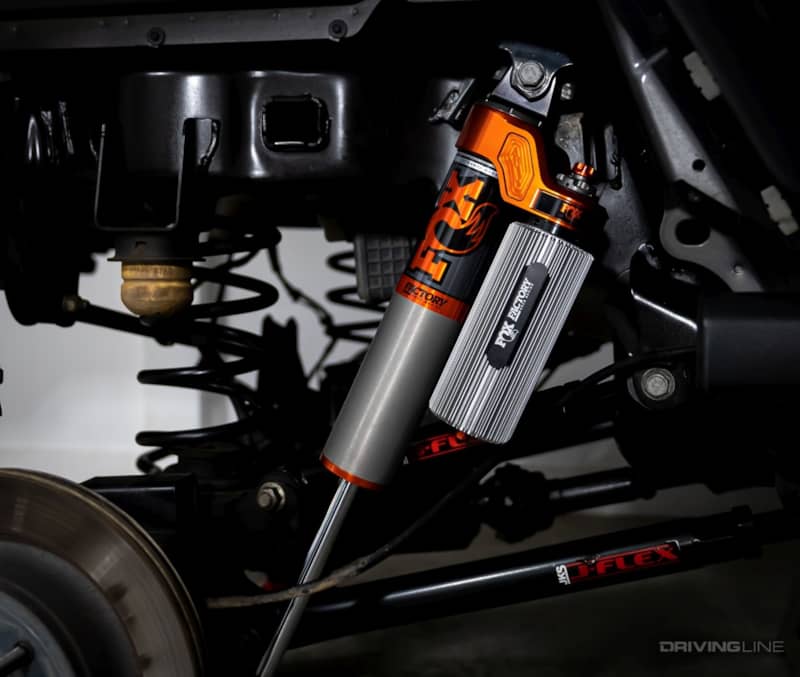 Front Shocks
Since we had already upgraded our front driveline with a 1350 series shaft from JE Reel, we were able to run the slightly longer 3-to-4.5-inch lift version of the 3.0 shock (Part # 883-26-082). Unlike the rear shocks where the fluid reservoir is attached, the front shocks mount the reservoir just behind the front bumper. We're currently getting a little over 3 inches of up travel. We would like to increase that amount, so the plan is to replace our 3-inch lift springs with a set of 4.5-inch ones from JKS. The new springs will also get us back to utilizing more of the bypass zone of the shock. The total travel length for the shock is 10.7 inches.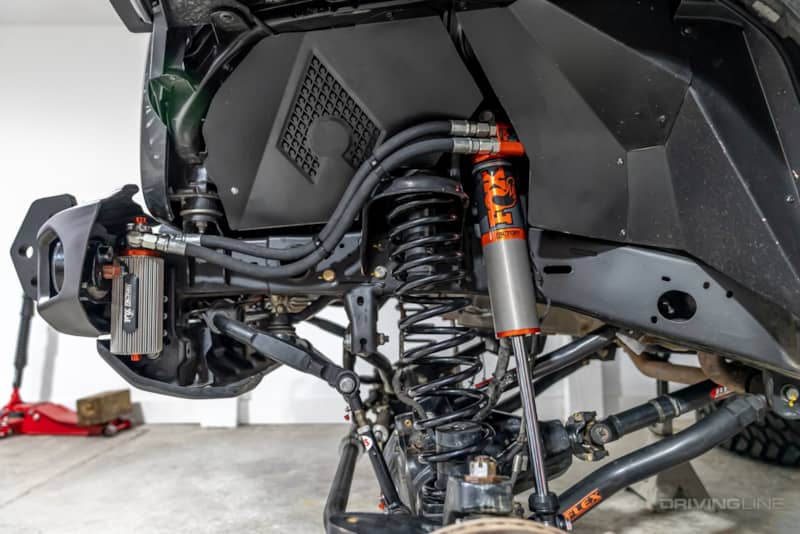 Factory Skid
Our front bumper is from Rugged Ridge, but the steel lower skidplate is factory. While we did have to clearance the shock skidplate mount slightly to make room for the reservoir mount, it was worth it to allow us to reuse the stock skidplate. We were initially worried about this mounting position of the reservoir. However, after logging time with it on the trail, we've not found it to be an issue.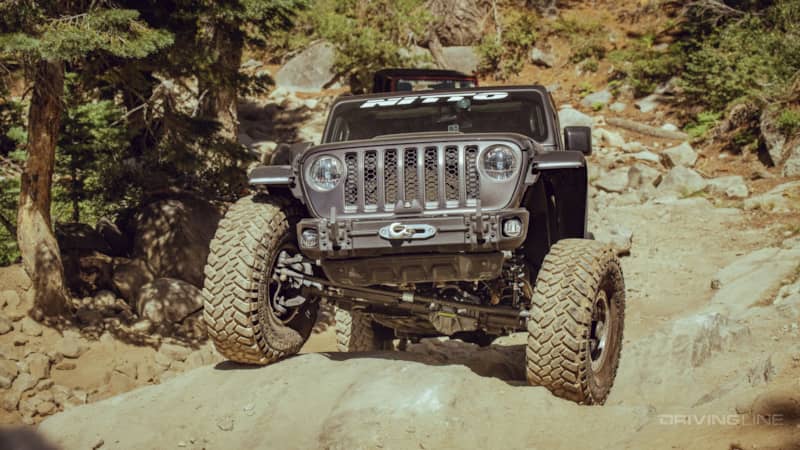 Suspension Cycling
With a set of 72.5-inch wide Dynatrac ProRock XD60 axles under the Jeep, our Gladiator is a bit outside of the normal parameters of the standard JT. To ensure that we wouldn't damage the new shocks, we pulled the coil springs and cycled the suspension until it collapsed the bumpstop. This showed us that our bumpstops were set at the proper height and the shocks would not bottom out.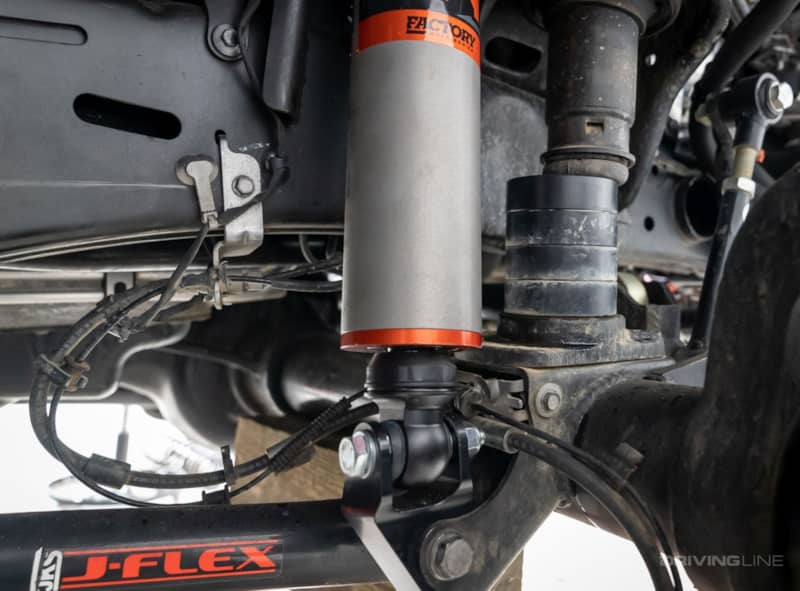 Dialing In
From driving across America to tackling the Rubicon Trail, we've taken this Jeep on numerous adventures. While Fox recommends starting with the shocks three clicks in from all the way soft, we're usually closer to 5 to 7 clicks on both compression settings depending on how the Jeep is loaded. You have a total of 12 clicks of high speed and 10 clicks of low speed adjustment.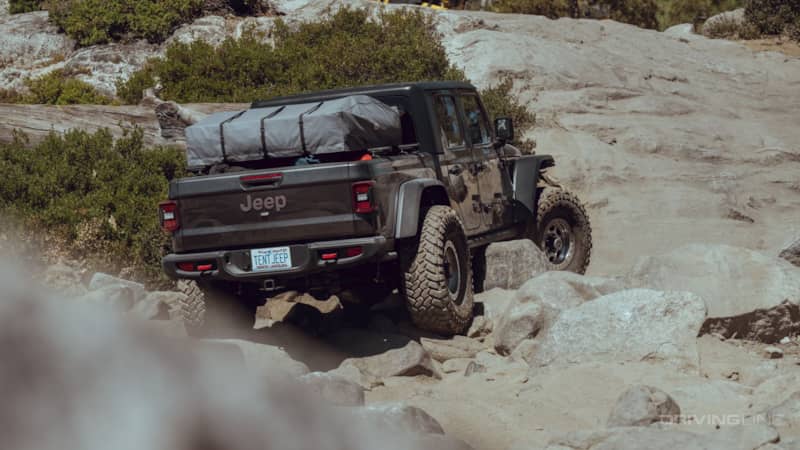 Big Changes
We wanted these shocks to be the last set that we put on the Jeep and knew that putting our MITs Alloy bed on the back was going to be a major test for just how much we could dial them it. Our tray bed empty weighs over 700 pounds. So, we had to upgrade the rear suspension with a set of high-capacity Dobinson rear springs. With our full-size spare sitting way past the rear axle, there's a lot of leverage on the rear suspension that wasn't there previously. Thankfully, the combination of the HD springs and having the ability to crank up the compression settings has been perfect. The Jeep rides great on-road and off. There's no unwanted bouncing or sway from the added weight.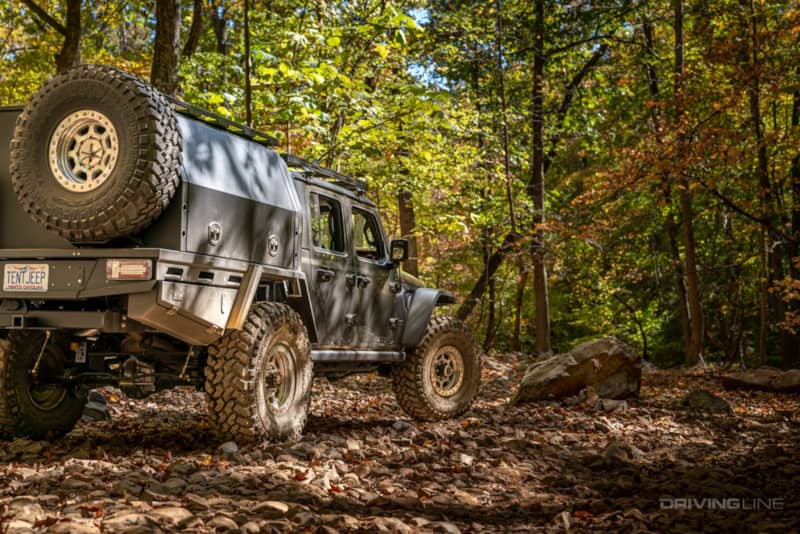 Trail Footprint
One note about suspension travel. Having the Jeep with a low center of gravity often comes at the sacrifice of up travel. Helping to compensate for this is the fact that we are running a 40x13.50R17 Nitto Trail Grappler. Mounted on a 17x8.5 Trail Read beadlock, we can easily drop our tires to the single digits on the trail. This lower air pressure makes the tire act like a secondary suspension of sorts, creating a very comfortable ride.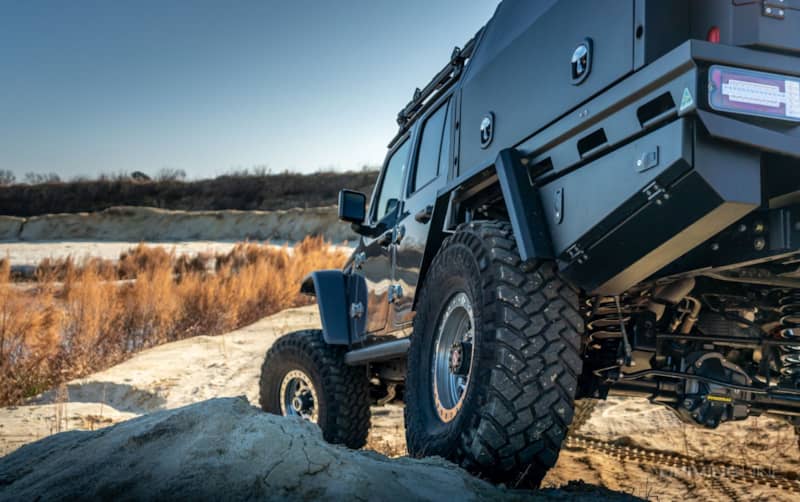 See It In Action
To see the entire install and breakdown of this shock upgrade, be sure to watch our latest Inside Line video on our YouTube Channel. If you do happen to have any questions, please be sure to drop them in the comments there and we will be happy to get back with you.