How To Level Up And Build The Cheapest Chevrolet Colorado 4x4 Truck For Factory Off-Road Fun
There's no question that the Chevrolet Colorado ZR2 is a formidable off-road rig. From its unique spool valve shock absorbers to its unique body work, bumper cuts, and suspension design, the ZR2 offers a legitimate challenge to more traditional mid-size truck choices like the Toyota Tacoma TRD Pro.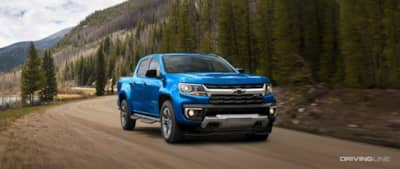 Still, not everyone's budget is capable of accommodating all of the bells and whistles that come with a vehicle like the Colorado ZR2. What if you still want to play in the mud using factory-warrantied 4x4 parts from Chevrolet but don't want to spend the hefty $44,000 price tag that comes with the model?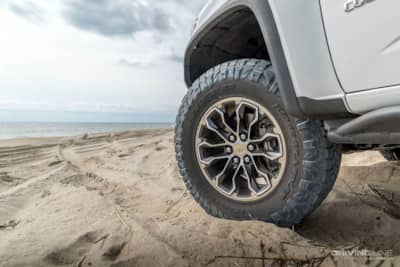 It turns out that this puts you in a bit of a bind. Unlike Ford, which provides a full range of all terrain goodies for almost every version of its similarly-sized Ranger pickup, Chevrolet has put almost all of its off-road eggs in the ZR2 basket, making almost every one of its upgrades specific to that truck. In fact, there are really only two other models available to provide you with an alternative to the standard ZR2—one slightly cheaper (the Z71) and the other a little bit more expensive (the ZR2 Bison).
After scouring the Chevrolet Performance catalogue, we largely drew a blank on leveling up the base model Colorado. The Bowtie has made it clear that it's aftermarket or nothing for all versions of the truck that don't happen to be the ZR2, but we took our best shot at building a more affordable off-roader using the Colorado's order sheet.
All Or Nothing
As opposed to Ford's decision to offer an a la carte approach to building an off-road Ranger, Chevrolet has instead grouped its gear in the Z71 trim level. This puts buyers in a bit of a pricing pickle. Sticking with the most affordable four-wheel drive version of the Colorado—the four-cylinder WT trim in extended cab form, which retails for $30,295—gives you access to just one useful package. This is the 'Performance Skid Plate' package ($375) which provides a front and mid plate for underbody protection.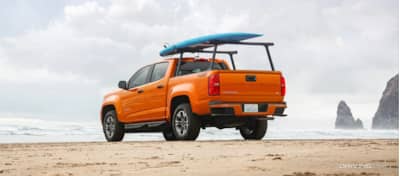 If you want any kind of suspension help you'll have to open up your wallet for the Z71 trim. Skipping over the LT, it forces an upgrade to the Colorado's 3.6L V6 in the process, and comes with a price tag of $36,695. It also brings with it the Z71 Off-Road Suspension package, an electronically-locking rear differential, all-terrain rubber on 17-inch rims, a skid plate for the transfer case, a set of recovery hooks, and a hill descent control feature.
Modest Savings
The bare minimum you can spend for a factory version of the Chevrolet Colorado with decent off-road capability is $36k. If you want to add that 'Performance Skid Plate' package you can still do so for a modest extra cost, and there's also a one-inch front lift available in the form of a leveling kit for $450, but seeking out anything more hardcore than that, such as a tire upgrade, forces you to pay for the 'Midnight Edition' package. This brings a bunch of cosmetic upgrades with it (none of which will help you on the trail) for a hefty $2,600. It's hard to recommend going this route.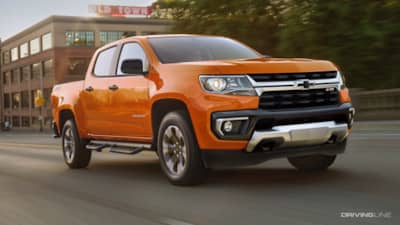 All told, the MSRP for our off-road Colorado came to $37,950. Compared to the hardcore ZR2, this represents a savings of nearly $7k. At the same time, it's a boost of almost the same amount over the cheapest four-wheel drive version of Chevrolet's mid-size pickup.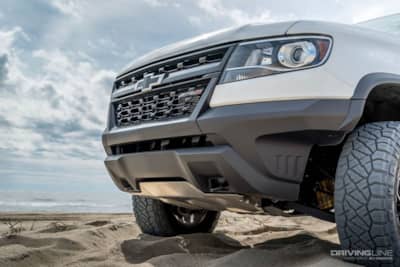 If cost is the boss, then sticking with a four-cylinder engine and heading to the aftermarket can most likely net you a similar performer for a little less money when it comes to suspension and tires. Even paying the modest upgrade fee on the WT trim to snag the V6 (roughly $1,500) will probably see you coming out ahead with third-party vendors.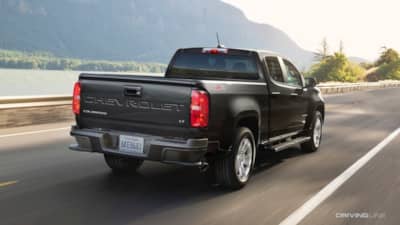 Still, while a Z71 might lack the wow factor of the ZR2's extensive off-road skill set, it's far from a consolation price when leaving the asphalt behind. If only Chevrolet was a little less focused on its flagship and more willing to dole out some assistance to buyers looking to build a 4x4 truck to their own taste.