IDx: Looking Back at the Greatest Nissan That Never Was
If you've been paying to attention to automotive industry news in recent weeks and months, you've likely heard that things aren't going to smoothly for Nissan right now. Last fall the company's CEO was ousted amid a host of scandals and legal trouble in Japan and things have gotten even worse this summer.
Earlier this week came news that Nissan's profits have dropped by 98% during the second quarter of 2019 and the company announced it will trim its workforce and reduce global production in an attempt to right the ship.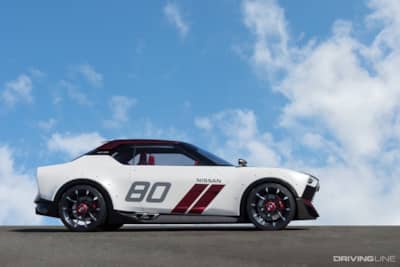 Needless to say, Nissan's top priority will be to restore profitability through its mainstream cars and SUVs, but from a gearhead perspective the news only further clouds the future of the brand's enthusiast lineup.
Both the Nissan GT-R and 370Z are extremely long in the tooth, having been on sale for over a decade, and the turbulent situation at the company makes one wonder whether Nissan will even follow up its two enthusiast vehicles at all. But you don't have to go back too far to see a time when the future of Nissan's enthusiast line seemed a bit brighter.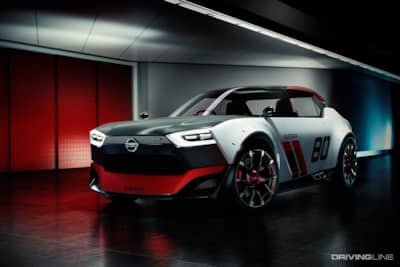 Jaw-Dropping Reveal
Going back about six years to late 2013, the freshly released Toyota 86 and Subaru BRZ were getting a lot of attention, as the two Japanese automakers reignited interest in affordable, small rear-wheel drive sports cars. Not be left out, Nissan used that year's Tokyo Motor Show to show off an enthusiast-oriented concept car of its own called the IDx, and it immediately won over just about everyone who saw it.
The IDx was actually shown with two different versions, the stylish and slightly understated IDx Freeflow and the aggressive, race-inspired IDx Nismo. Both cars had clear inspiration from Nissan products of the late '60s and early '70s, including the iconic Datsun 510 and the equally-loved Hakosuka Skyline.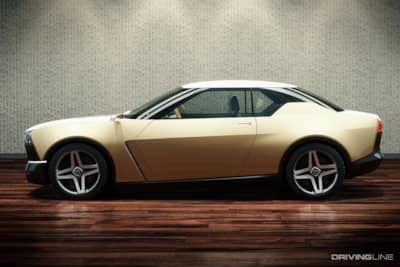 The IDx Nismo in particular was dripping with the kind of stuff car enthusiasts love: widened fenders, aggressive wheels and a livery reminiscent of the BRE 510 race cars. There were no powertrain specs released, but the plan was likely to include a 1.6L turbocharged engine and a manual transmission.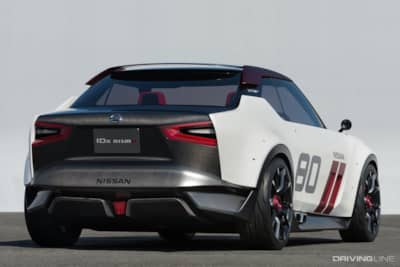 Retro Styling
Both versions were rear-wheel drive of course, and compared to the low-slung 86 and BRZ, the IDx had a slightly more upright greenhouse reminiscent of the '60s and '70s. Nissan also emphasized its ability to carry four passengers. Overall, the styling was a great modern take on the boxy designs of the past.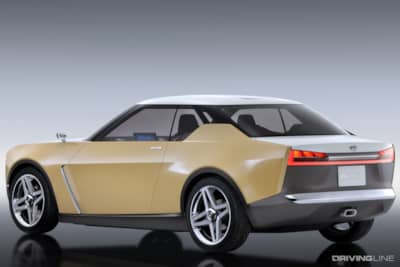 Speaking of the styling, both the Freeflow and Nismo versions sported cabins that were equally as interesting as their exteriors, with plenty of retro inspiration mixing with modern technology.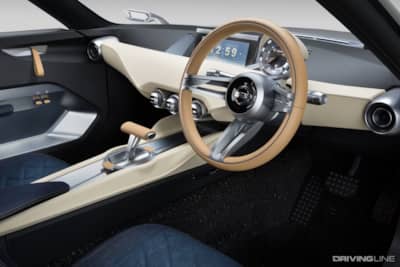 Not surprisingly, the IDx was received extremely well by the automotive media, sports car enthusiasts and long-time Datsun and Nissan fans, many of whom anxiously awaited an announcement that a production version was coming.
It Just Never Happened
However, the announcement didn't come, and eventually people began to wonder if the idea had been scrapped. Finally in 2015, it was confirmed that the IDx wouldn't see production, with Nissan's representatives stating it just wasn't financially feasible for the brand to make the niche car a reality.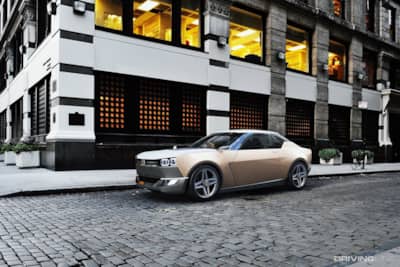 Even so, there had always been a little glimmer of hope that Nissan would have a change of heart and the IDx or at least some form of it would someday be revived, but in the last few years we've heard nothing to suggest that. That's even as other companies have continued to chase the small but important enthusiast market with specialty cars like the Honda Civic Type R and reborn Toyota Supra.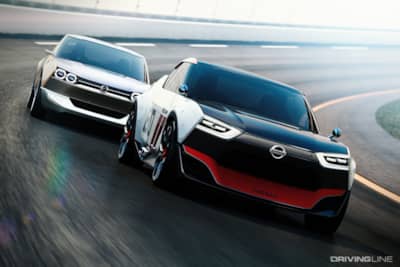 Now though, with Nissan's ongoing troubles one has to wonder whether its iconic GT-R and Z are in danger of disappearing completely. Maybe it's time to go get a new 2020 GT-R or Z while you still can?
As for the short-lived promise of the Nissan IDx, all you can do as look back and wonder what might have been.
If a new Z and GT-R are made, they very well might be all-electric.