Is Hyundai's Rear-Drive, Electric Veloster N Race Car the Future of the Hot Hatch?
In recent months, few cars on the affordable end of the enthusiast spectrum have generated as much excitement as Hyundai's Veloster N hatchback. With a 275 horsepower turbocharged engine, manual gearbox and a bunch of other performance goodies all included for its reasonable MSRP, the Veloster N has proven that Hyundai is serious about building performance cars.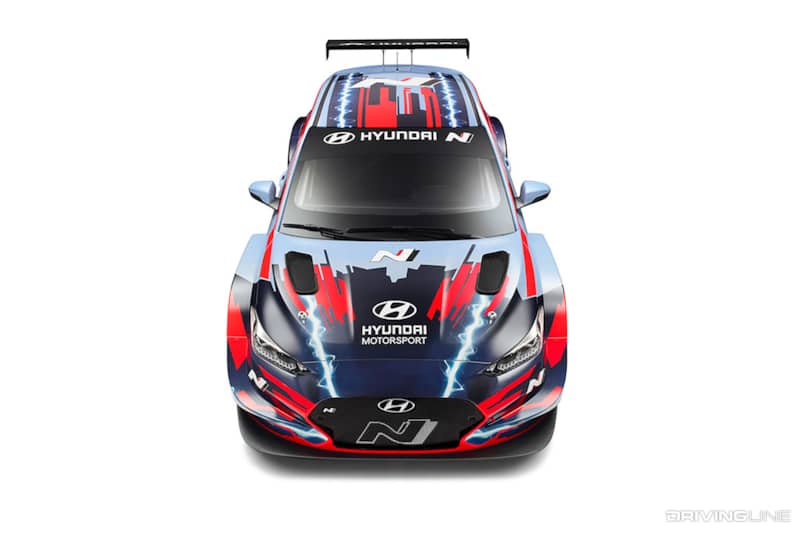 This week at the Frankfurt Motor Show Hyundai showed off a new version of its Veloster N TCR race car that could potentially preview a major shift not just in motorsport but in the hot hatch segment itself.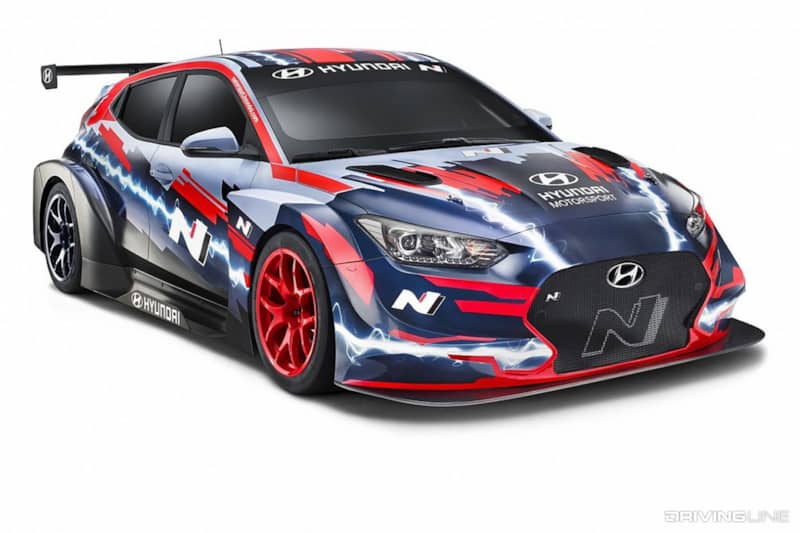 Called the Veloster N ETCR, the car looks almost identical to the racing version of the Veloster N which competes against cars like the Volkswagen Golf GTI and Honda Civic Type R in touring car competition around the world, but under the bodywork this one is radically different.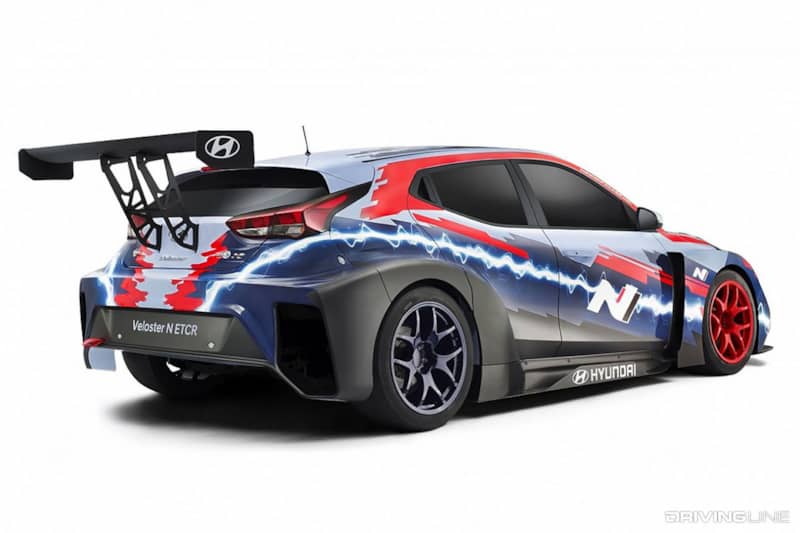 That's because it uses a full electric powertrain with a mid-mounted motor and power going to the rear wheels—completely different from the front-engine, front-drive gasoline powered Veloster TCR race car. Other than those basic details, Hyundai has been quiet about the rest of the car's specs.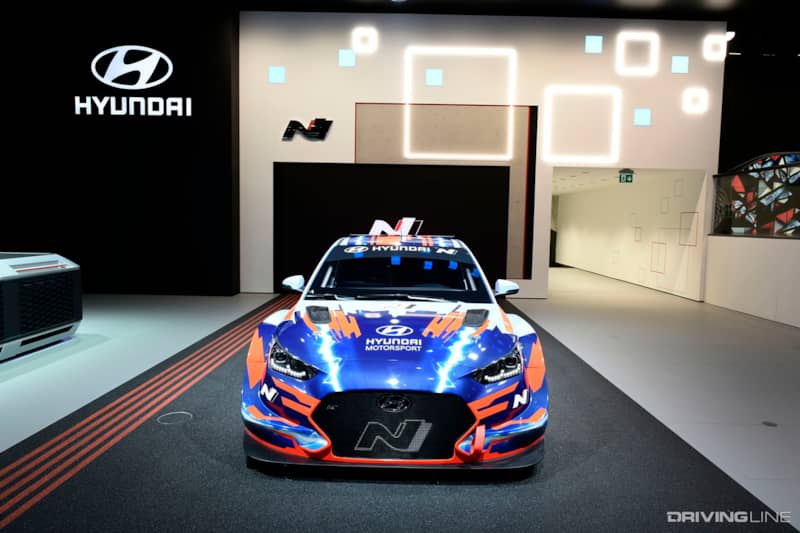 But rather than just being a one-off project or concept car experiment, the Veloster N ETCR is actually built to spec for a new electric car touring car series that will launch next year. Hyundai says it plans to campaign two electric Velosters in the new ETCR series with testing to begin later this month. No other details have been released about the new race series but presumably, other brands are also hard at work developing their own electric touring cars for next year.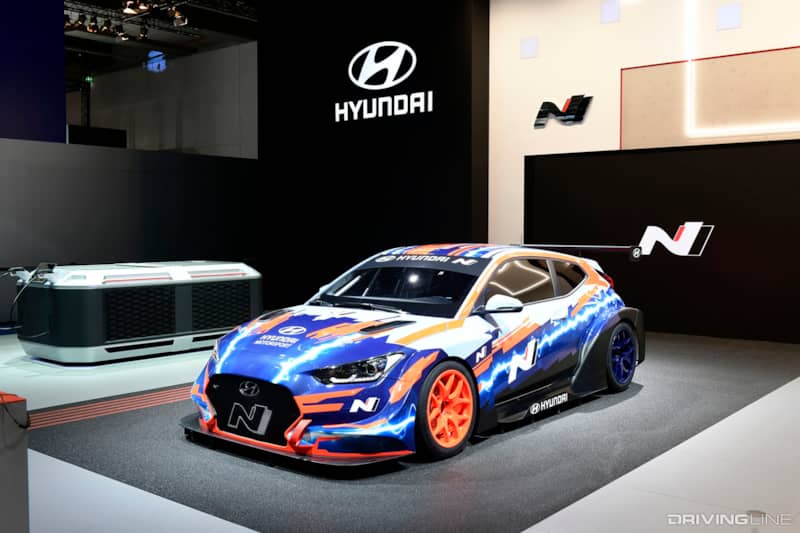 While electric race cars have been around a while and are becoming more common by the day, the Veloster N ETCR and the series it will race in seem particularly important because they could very well represent a future silhouette not only of motorsport but of production enthusiast vehicles as well.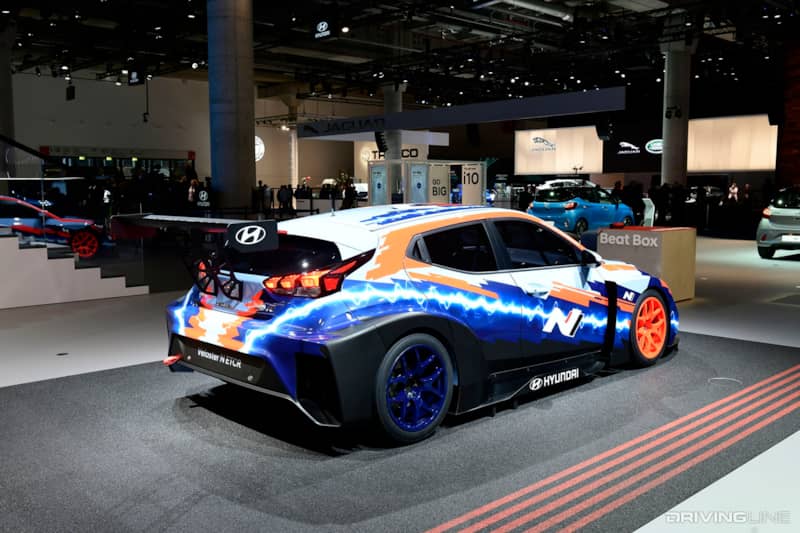 Because as much as we love the the loud exhaust notes and manual transmissions and accessible performance of today's hot hatches, it's hard to not be excited about a future where the affordable hot hatch is mid-motor, rear-drive with a whole bunch of instantaneous electric torque. We can't wait see the Veloster N ETCR and its counterparts out on the track next year.
Click here to see spy photos of the Hyundai Veloster RM19 Mid-Engine Hot Hatch testing on the 'Ring.