2021 Hyundai Veloster N DCT: Top Dollar Driving Experience for a Bargain Basement Budget
Last year I got a chance to drive the Veloster N and I absolutely loved it. It was fun to drive and made all the right sounds. Although, if I had to point out a weak point, I would say it was the transmission. Compared to the Civic Type R's manual, the Veloster N's felt a little sloppy—although not a fair comparison, since Honda is known for making some of the best manuals in the industry. 
I felt that the Veloster N was one performance car that could actually be made better with an auto. Not that many people were complaining about the Veloster N's transmission, its like Hyundai listened to my thoughts and for 2021 they will be adding an 8 speed wet dual clutch transmission to the Veloster N.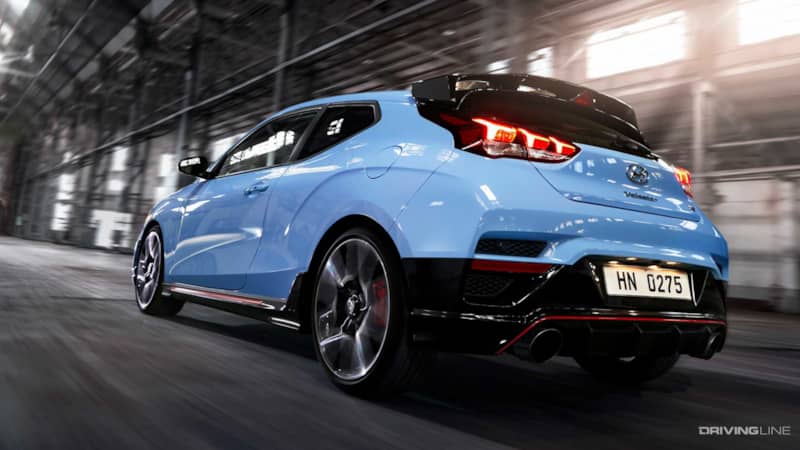 C8 Corvette, Nissan GT-R, Porsche 911…and Veloster N DCT?
What to the cars listed above have in common with the Veloster N? They might not share the same price range but they all share the same type of transmission. In fact, the C8, GT-R and many of the fastest Porsches, Lamborghini's and Ferrari's do not come with a manual option. As performance oriented as they are, they are only available in DCT.
DCT might lack a clutch pedal but don't associate it with the same automatic transmission from something like a Ram 1500. For years DCT was typically reserved for the most high tech sports cars for its ability to change gears faster than any human can shift a manual transmission. That tech is trickling down market and although the N DCT isn't the cheapest DCT equipped car you can buy in America, it will be the cheapest DCT equipped enthusiast car you can buy when it hits dealers this fall. The next enthusiast car that comes close to the Veloster N's base price of $27k is the VW Golf R at $40k.
Compared to the manual N, the DCT hits 0-60 1/10th of a second slower at 5.6 seconds. The truth in that is the manual's 0-60 time was conducted by a professional driver. Your everyday commuter (you and I) are likely to reach 0-60 in a slightly slower time. Because the DCT can shift faster than any human can, it will get to 60 mph in 5.6 seconds more consistently with less driver dependent variables.
Driving a real life video game
If you have a racing sim rig or have played Gran Turismo or Forza, sitting behind the wheel of the Veloster N DCT shouldn't feel foreign. Equipped with gear shift paddles behind the steering wheel and driving mode controls on the face of the steering wheel, gamers should feel right at home with all the important controls.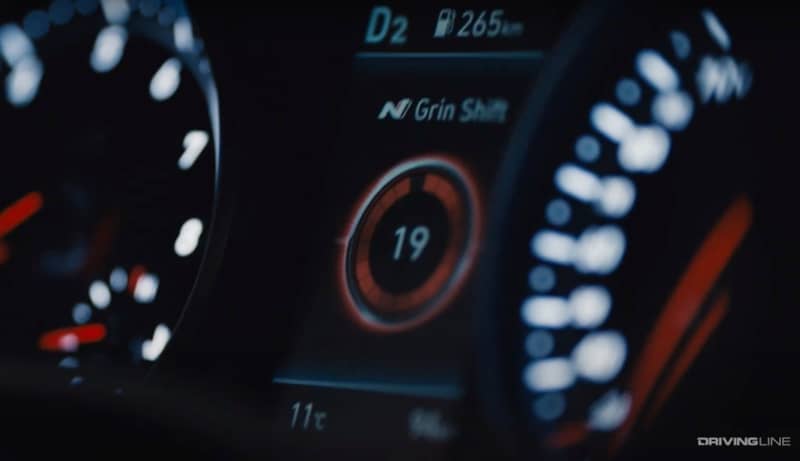 Hyundai's press release even says, "The N DCT comes with video game like features that enhance driving fun." These features (naturally starting with N) add to the driving experience of the Veloster N.
N Grin Shift (NGS) increases torque by 7% by allowing turbo overboost and maximizes transmission response for 20 seconds—performance that is certain to induce "driver grin." The electric Porsche Taycan has a similar feature but their overboost only lasts 2.5 seconds. 
N Power Shift (NPS) a feature that engages when the car accelerates for more than 90% of throttle, thereby mitigating any reduction in torque by using upshifts to deliver maximum power to the wheels. This gives the driver a responsive feeling of dynamic acceleration when shifting.
N Track Sense Shift (NTS) a feature that knows when road conditions are optimal for dynamic driving and activates automatically, selecting the right gear and shift timing just like a professional race car driver to provide optimal performance.
Features like these sound like they belong in a car costing at least twice as much. The N DCT should feel more like driving the Veloster N TCR race car than the manual transmission equipped version.
Light and Lit 
Just like how the Porsche 911 GT3 offers optional lightweight bucket seats, N DCT has its own lightweight bucket seat option.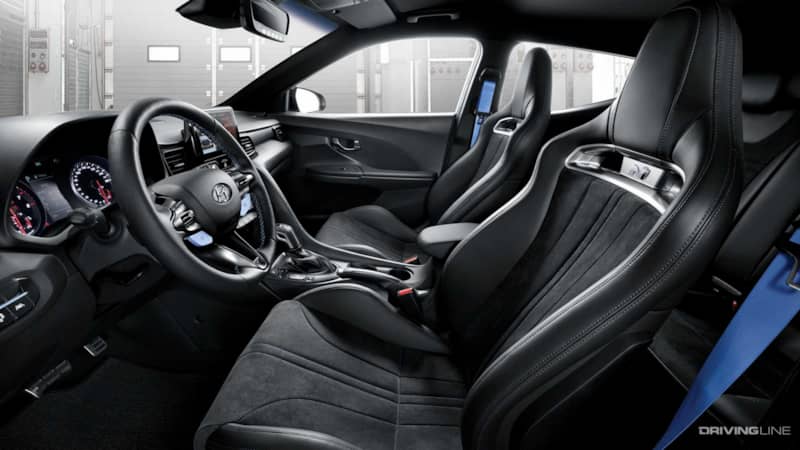 Called the N Light Sport Buckets, these seats weigh 4.4 lbs less and feature aggressive bolstering to really keep you in place through a corner. Aside from their racier design, they can be identified by an illuminated N logo that is activated with the interior lighting.
More Fun for Everyone
The added option of a DCT will allow more people to experience the N. It an incredibly fun car to drive but was limited to some because it was not offered with an automatic transmission.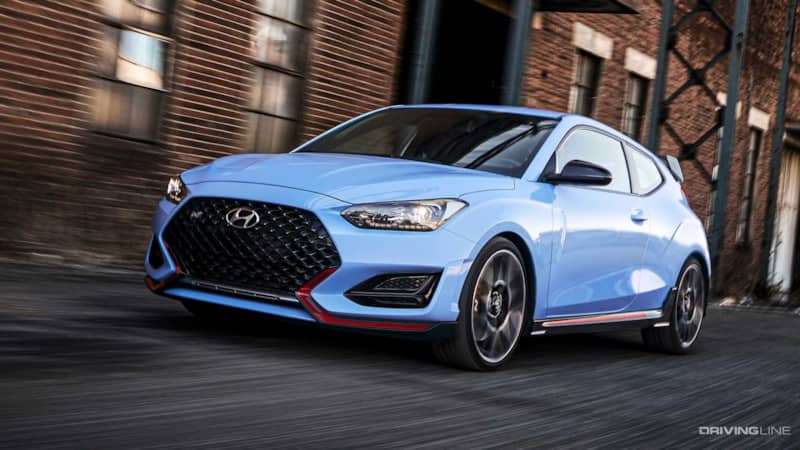 To my surprise, there are many car enthusiasts out there who did not know how to drive stick. I thought it was a trend with younger drivers but I've also noticed drivers of all ages preferring auto over manual. I guess it's a sign of the times. But if this will help increase sales and lead to more N branded performance cars, I am all for it - whether it comes with two or three pedals.