Is the Jeep Pickup Truck Making a Comeback?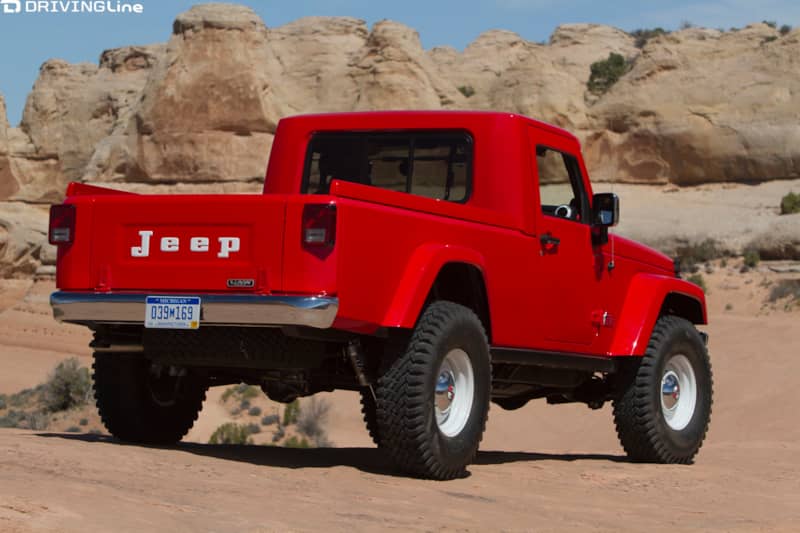 So, if you haven't heard by now, supposedly a long-awaited Jeep pickup truck is slated to make its back into the lineup. The company isn't releasing any details yet, but indicators are pointing at a possible arrival by 2017 or 2018. This launch will likely coincide with the new Jeep Wrangler platform, which is speculated to be smaller and lighter. While we are excited at the prospect of the new Jeep pickup truck, we feel it's worth looking at Jeep's sordid pickup truck past.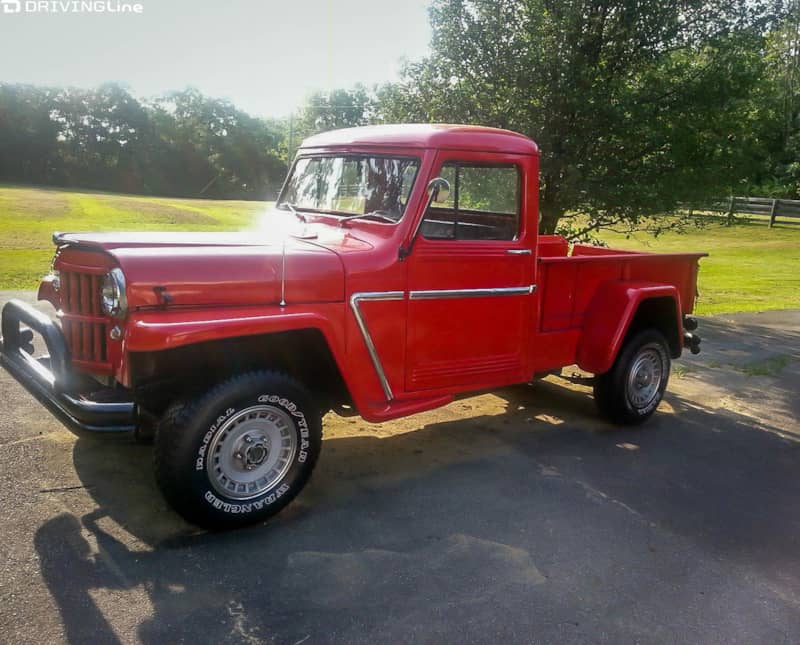 The wonderfully stylized Willys trucks kicked off the pickup party in 1947. This standard cab pickup was only available with a 118-inch wheelbase and an 80-inch bed length. This configuration would largely set the tone for the rest of the Jeep truck history as we know it. Total production numbers are said to be around 200,000 sold over the run from 1974 to 1965.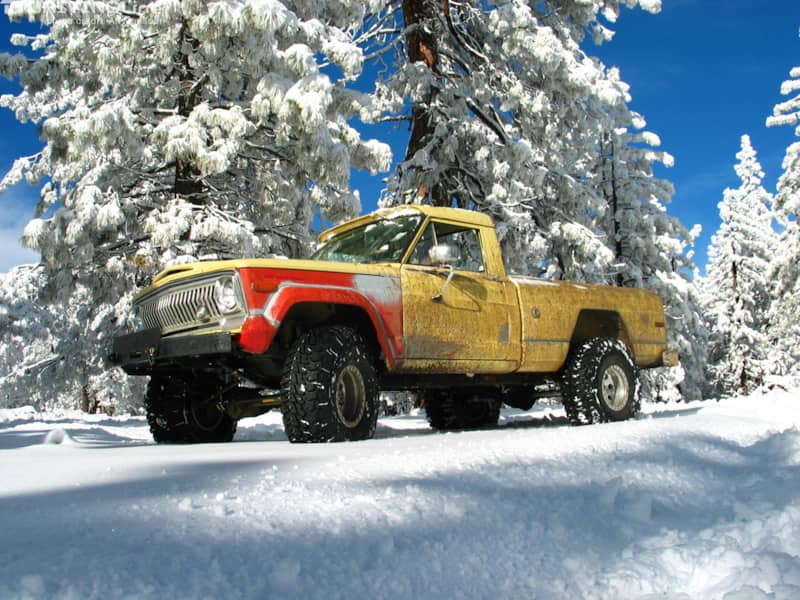 The next big leap in Jeep truck history were the 1963 to 1987 J-series trucks. Categorized as FSJs (full-size Jeeps), the standard cab pickups were used in assortment of commercial and civilian applications. The mid '70s models with 360ci V8s and Dana 44 axles solid-axles are still some of the most sought after today. While the J-trucks did OK in sales, they were ultimately put to pasture in 1987.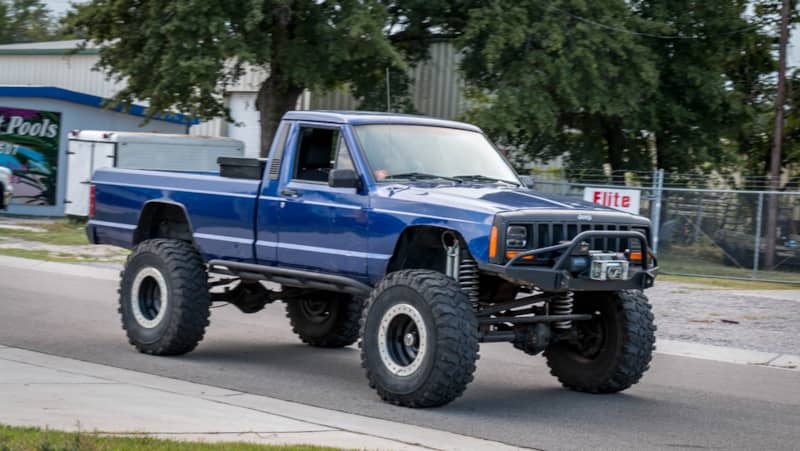 As the J-trucks were phasing out, Jeep was ushering in its latest pickup named the Comanche in 1986. This would be a significant departure from the J-truck in many ways. Not only was the Comanche smaller, it didn't share the previous pickup DNA of a body-on-frame platform. As was the case with the Jeep pickups before it, you were limited to a regular cab, but you did have your choice of a long or short bed. In what may be one of the most bone-headed decisions of the time, you could actually purchase the Comanche in two-wheel drive! Despite the solid-axles and robust 4.0L inline-six engine option, the Comanche's take rate was low. After the last run of 1992 model years, Jeep would shelve the truck project for over a decade.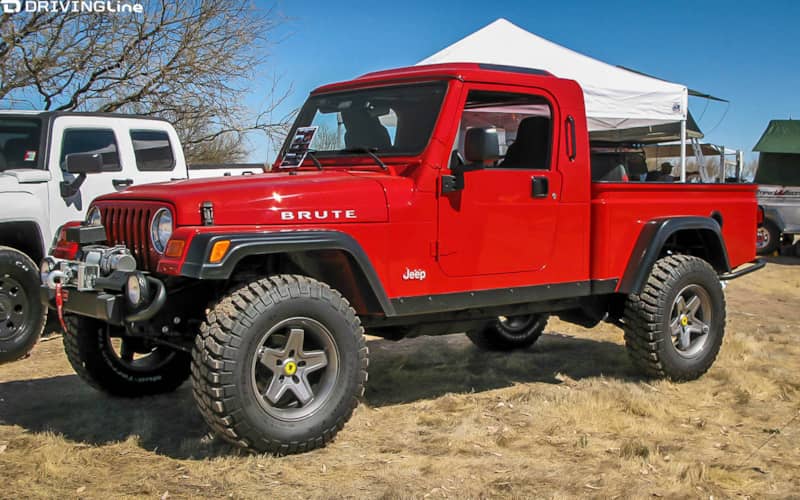 The next rendition of a Jeep truck didn't technically come from Jeep, but there's no question that it's OE quality (or better). This is the Brute conversion from American Expedition Vehicles, which was first unveiled as a concept in 2002. It's a conversion kit that transforms any '97-'06 Jeep Wrangler TJ into a fully functional pickup. This setup gives the Jeep a more stable 117 wheelbase (interestingly only one-inch longer Jeep Wrangler Unlimited JK) and a 67-inch bed length. The parts alone will run you close to $10,000 for the conversion. Cheap this is not, but if you really wanted a Jeep Wrangler TJ pickup, it was the most professional avenue to go down. This kit is still very popular today.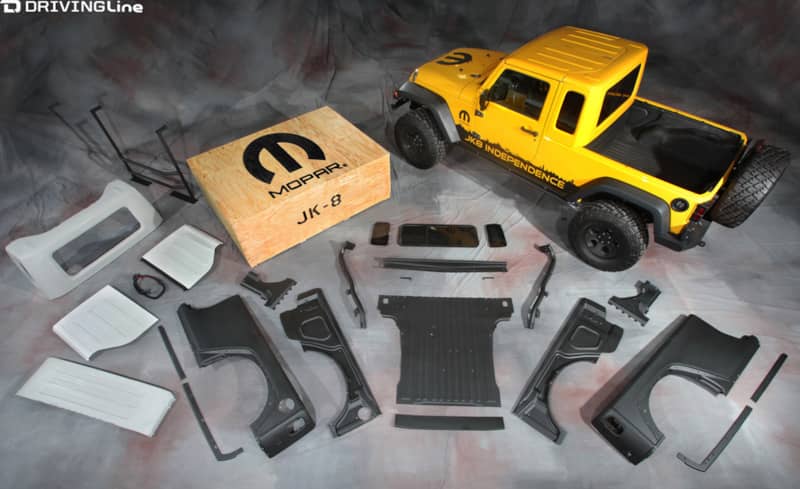 To try and appease the masses, Jeep created a pickup conversion kit in 2013. Known as the JK-8, the kit was engineered to allow you to transform your 2007 to current Jeep Wrangler Unlimited JK into a pickup.  While it is a body-on-frame setup, you don't get the independent bed. If we're being honest, it's kind of like turning your Wrangler into an off-road El Camino. It's a good start, but not a true truck that so many were looking for.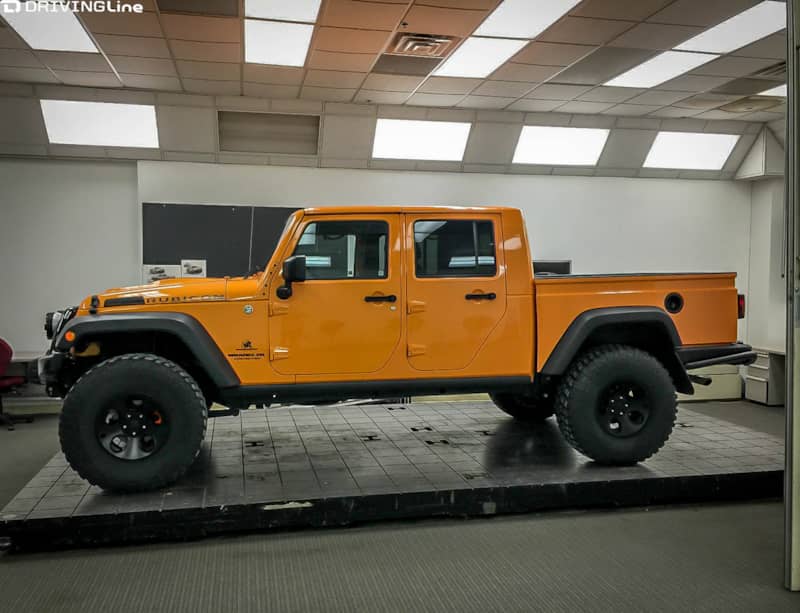 The closest we've seen to a modern Jeep pickup was the launch of the 2013 Double Cab Brute from AEV. Similar to the JK-8, this setup requires you to start with a '07 to current Jeep Wrangler Unlimited, but it's more than just a few fill panels and a hard top. More importantly, you get to retain all four doors and have a 61-inch long dedicated bed. The only downside to this setup aside from the staggering price is the 139-inch wheelbase. Couple this with a 216-inch overall length and you have a setup that's a touch on the large size for hardcore wheeling.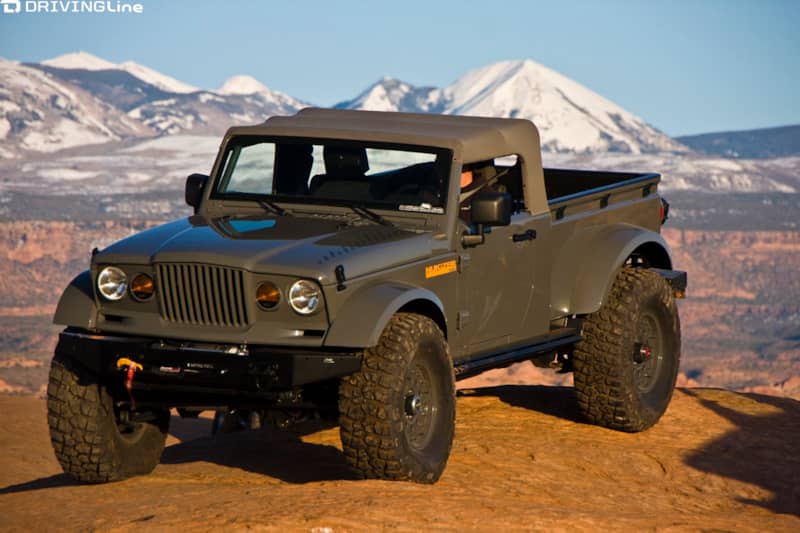 With the Wrangler redesign right around the corner, it's hard to say what the new truck will look like. If history is any indicator, there's a good chance that it will be a regular cab design. Considering Jeep's success with the four-door Unlimited platform, we hope that the company builds a four-door, with slightly smaller proportions that the AEV Double Cab Brute. Even if this means giving up a little bed space, we say it would be worth it to keep the rig nimble. At this time, it's all just speculation, but this might be the first time in a long time that the rumored Jeep pickup truck is finally going to be a reality.