Brace For Impact: Jeep's Gladiator EcoDiesel is Almost Here!
As one of the most highly anticipated Jeep offerings developed in recent years, the EcoDiesel-powered Gladiator will soon be making its way to a neighborhood near you. While the verdict is obviously still out on Jeep's brand-new, compression ignition pickup, we and other industry experts are extremely happy with Jeep's decision to bring diesel power to the Gladiator. Without a doubt, the EcoDiesel's abundance of torque will be a hit (and one of the driving reasons behind a lot of orders so far), as will be its exceptional fuel range, which plays into near-endless overlanding possibilities. Add to that the fact that the aftermarket for the Gladiator platform as a whole is a hive of activity at the present time, with new, innovative products being released virtually every day, and you start to see why the enthusiasm surrounding this vehicle is warranted.
But before you start seeing EcoDiesel Gladiators at your local dealership, take stock of both the upsides and downsides that will likely come with owning the first diesel-powered Jeep truck in recent memory.
15-Percent Appeal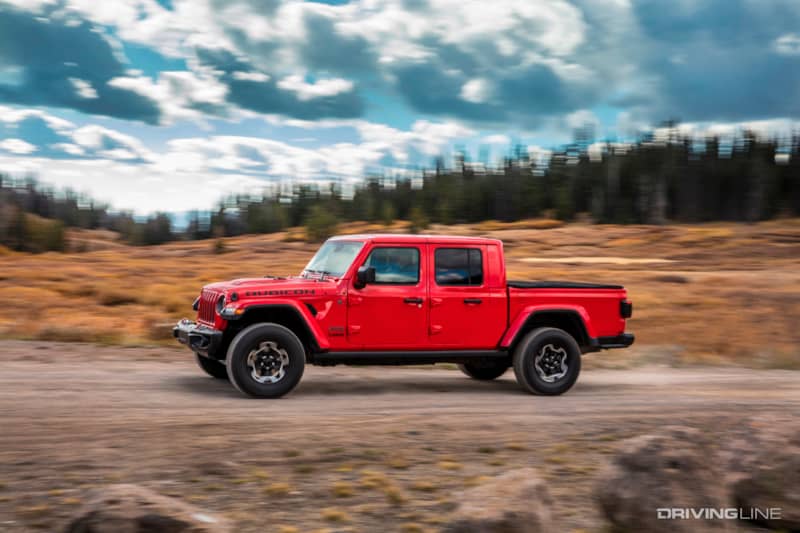 The powers that be at Jeep have been quoted as saying they predict 15-percent of Gladiator buyers to spring for the EcoDiesel option. This expected sales rate falls in line with how other manufacturers have presumed their diesel-powered trucks, which have traditionally only been available with gasoline engines, would perform on the market. For example, when Ford introduced the 3.0L Power Stroke V-6 for the F-150, it predicted that less than 10-percent of all buyers would check the box for diesel. But don't take the low take-rate for the diesel option for granted, prospective Gladiator buyers that are interested in the EcoDiesel won't settle for anything else, even if the 285hp 3.6L Pentastar V-6 is a solid alternative.
Finalized MPG Numbers
| | | | | |
| --- | --- | --- | --- | --- |
| Model: | 2021 Jeep Gladiator EcoDiesel 4WD | 2021 Jeep Gladiator Rubicon EcoDiesel 4WD | 2021 Jeep Gladiator 4WD | 2021 Jeep Gladiator 4WD |
| Engine: | 3.0L V-6 EcoDiesel | 3.0L V-6 EcoDiesel | 3.6L V-6 Pentastar | 3.6L V-6 Pentastar |
| Transmission: | 8-speed automatic | 8-speed automatic | 8-speed automatic | 6-speed manual |
| Fuel Type: | Diesel | Diesel | Gasoline | Gasoline |
| MPG City: | 22 | 21 | 17 | 16 |
| MPG Highway: | 28 | 27 | 22 | 23 |
| MPG Combined: | 24 | 24 | 19 | 19 |
| Range: | est. 500 mi | est. 500 mi | 418 mi | 418 mi |
When the EPA released its fuel economy estimates for the EcoDiesel Gladiator back in September, we suspect Jeep saw an influx of new orders. While the 28-mpg highway number (for non-Rubicon models) doesn't quite match the new Ram 1500 EcoDiesel's rating, it does mean the Gladiator will have more than 500 miles worth of range per tank (it gets an 18.3-gallon tank). This is huge for the overlanding crowd, one of the fastest growing segments of the off-roading hobby in America. Rubicon models take a 1-mpg hit in the highway and city categories, mainly due to being equipped with larger tires, but still average 24-mpg overall. Compare that 24-mpg with the Pentastar V-6's 19-mpg, with or without the six-speed manual option.
No Manual Option With The Diesel…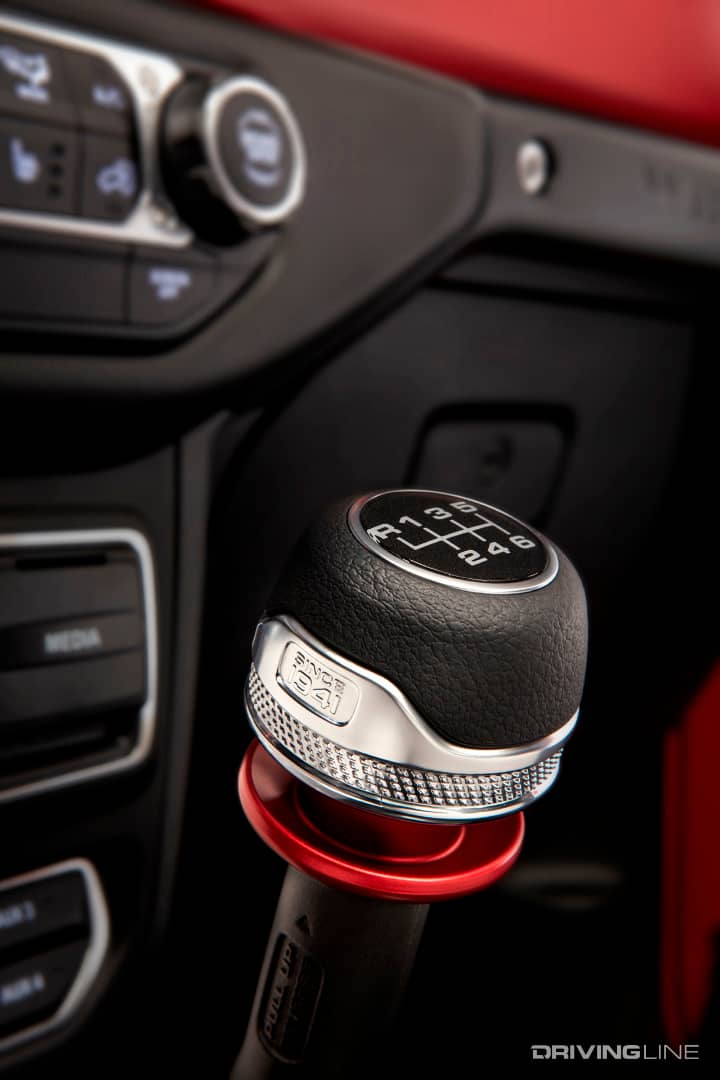 To purists, making the eight-speed auto (8HP75) the only transmission option available for the EcoDiesel missed the mark. Simply put, the die-hards want to shift their own gears. While yours truly agrees, he also knows that the feasibility of building or outsourcing a manual transmission (and clutch) to hold up to a diesel's low-end twist isn't what it used to be (remember, the EcoDiesel's 442 lb-ft of torque rivals what the diesels in 1-ton trucks were producing just two decades ago). Plus, with all of the advancements that've taken place in the world of automatic transmissions in recent years, an automatic makes the most sense from an OEM standpoint.
…But The 8-Speed Auto Is Polished & Precise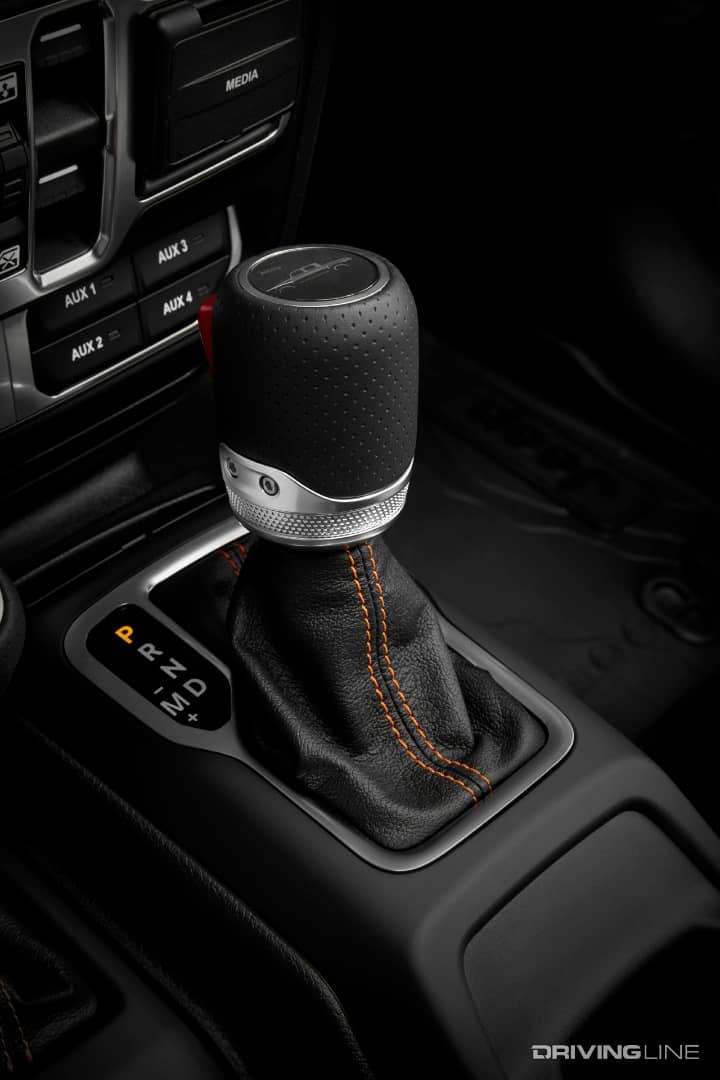 The good news is that the automatic transmission behind the EcoDiesel is highly refined and (surprisingly to some) very well matched to the diesel power plant. An 8HP version, in one form or another, has been employed behind the 3.0L EcoDiesel since its inception and, according to those who've been fortunate enough to get behind the wheel of the new Gladiator EcoDiesel, the 8HP75 is the best rendition yet. The eight-speed auto does a superb job of keeping the EcoDiesel in the meat of its torque curve for utmost drivability.
The Reason To Diesel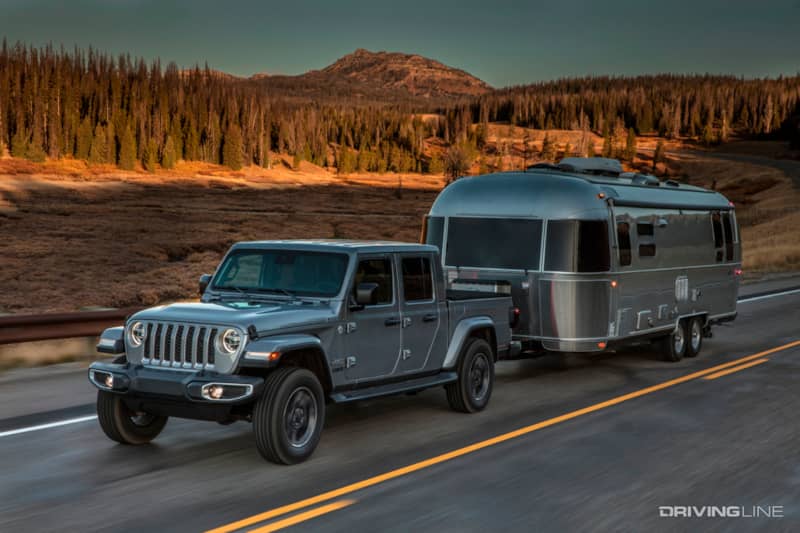 Good points have been made in favor of opting for the Pentastar V-6 over the EcoDiesel (this includes its known reliability and solid return on investment), but if you're living in elevation or need to tow something substantial through the mountains, trust us, the 3.6L gas job leaves a lot to be desired. And that doesn't even take into account how far gas mileage falls off with the Pentastar screaming for mercy with a big load behind it in thin air.
The EcoDiesel Won't Mind Your Lift and Tires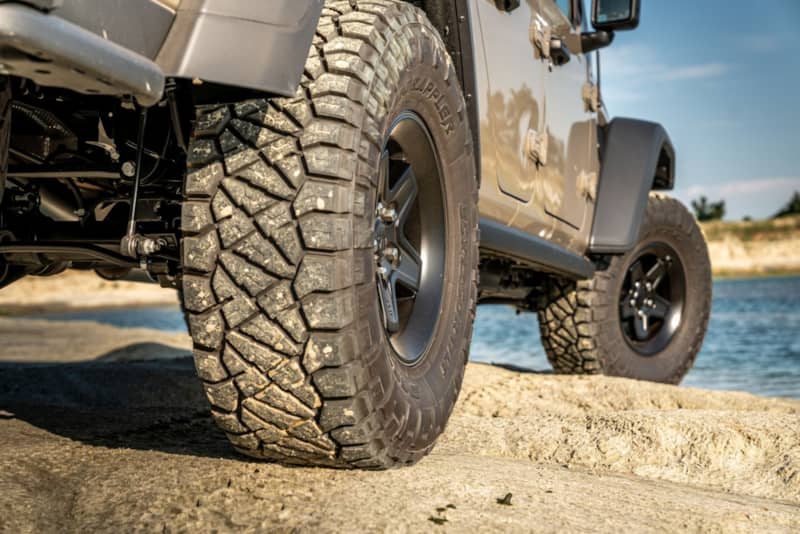 No different than any other modern oil-burner, diesels enjoy load and being worked. Pound-for-pound, the EcoDiesel will remain 30-percent more efficient than the Pentastar regardless of whether or not you're using it for work. As a bonus, and depending on how big you go on tires, re-gearing the Gladiator (followed by the appropriate reprogramming) shouldn't be necessary with the EcoDiesel in the mix.
Obligatory Diesel Emission-Control System Warning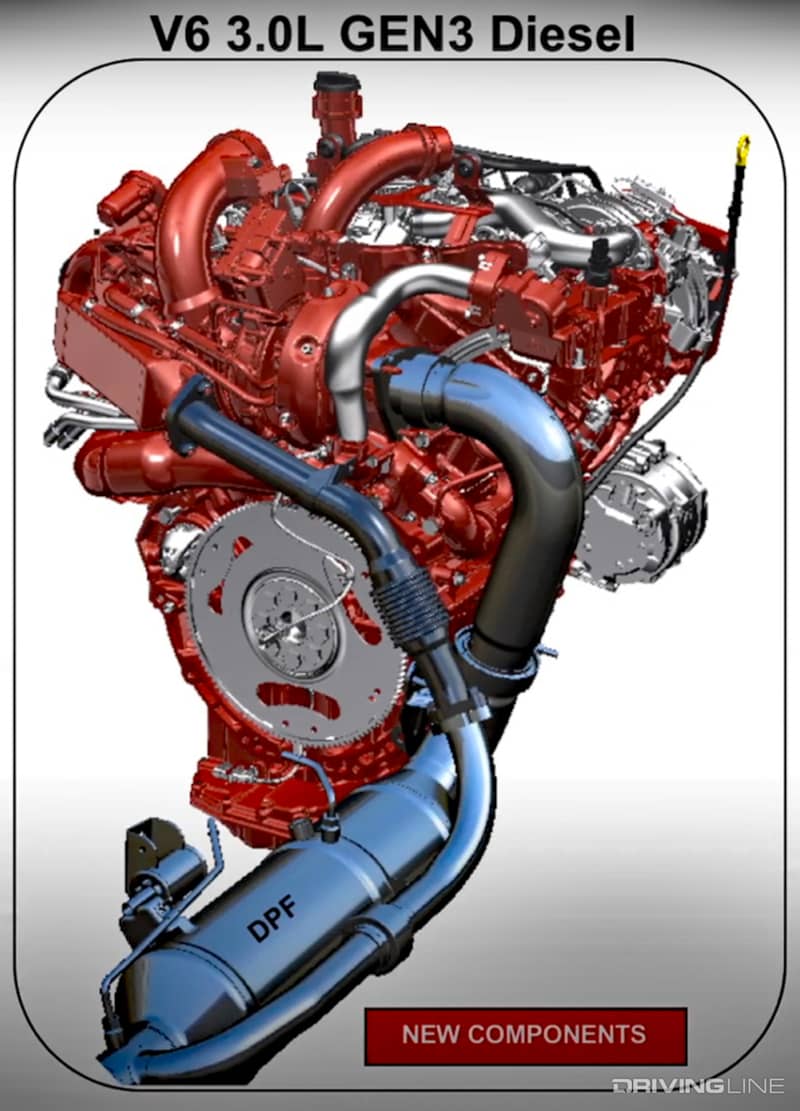 Hopefully, much of the previous EcoDiesel generations' exhaust gas recirculation issues are behind it. However, it's in the nature of the beast for modern diesels to experience emission-system issues, both big and small. Whether it be sensors, carbon and soot buildup causing a performance hindrance or outright component failure, there is no way to avoid an eventual emissions-related issue from surfacing. It might be within the first 5,000 miles, it might happen at 50,000, or it might be 100,000 to 150,000 miles before it happens, but it will happen. Our best advice is to follow Jeep's recommended service intervals to the letter(s) and spare no expense in its upkeep.
More From

Driving Line
Want to know what axles, lockers and suspension are under the new Gladiator EcoDiesel? Find out everything you need to know right here.