Japanese Muscle Car: Lexus Throws it Back with 472hp V8 2022 IS500
Rear-wheel drive sport sedans and naturally aspirated V8 engines are two things that seem to be disappearing from the automobile market at a fast pace, and that's why it's both surprising and refreshing to see Lexus debut it's latest performance machine.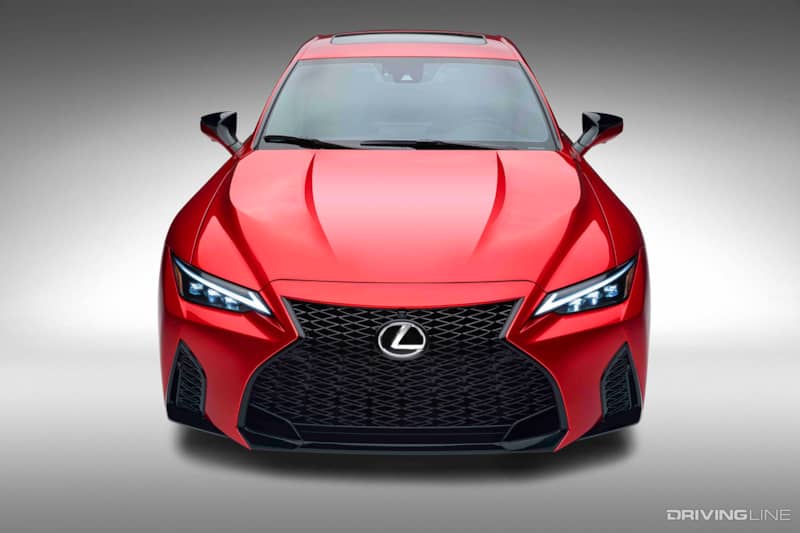 Rather than looking to the future, Lexus has actually reached to the past for inspiration here—back to the original Lexus IS-F that first appeared in 2007. That formula has returned with the 2022 IS500 F-Sport Performance.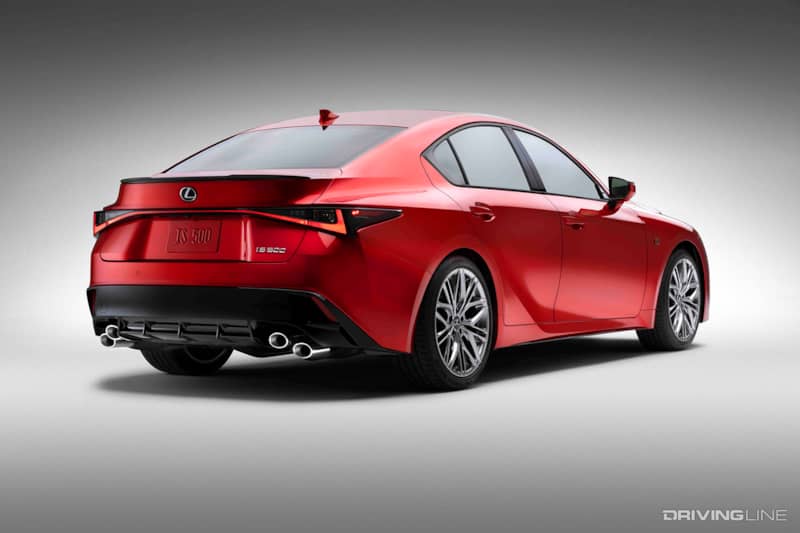 V8 Power
Based on the recently introduced fourth generation IS platform, this car takes is the IS350's 3.5L V6 and replaces it with Lexus' 5.0L naturally aspirated V8.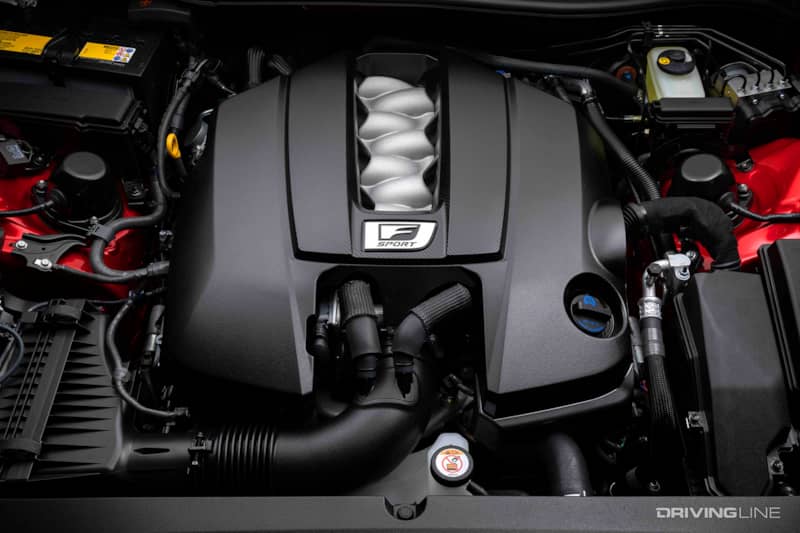 It makes 472hp and 395 pound feet of torque, enough to get the car from 0 to 60 in 4.5 seconds, says Lexus. The engine will be mated to an eight-speed automatic.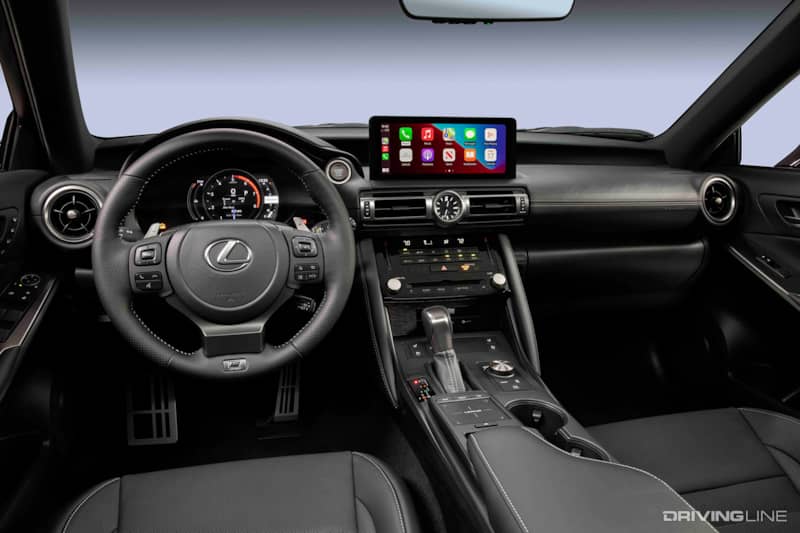 Other performance equipment includes adaptive suspension, a Torsen limited slip differential, larger brakes and a rear performance damper engineered by Yamaha.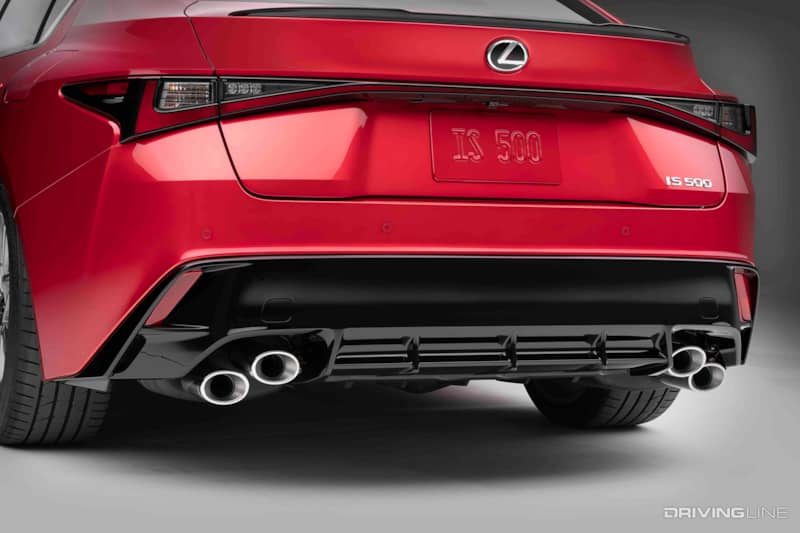 Exterior Refresh
On the outside, the IS500 is differentiated from its V6 counterpart by a hood that sits two inches higher, and lengthened front body panels to accommodate the larger V8 engine.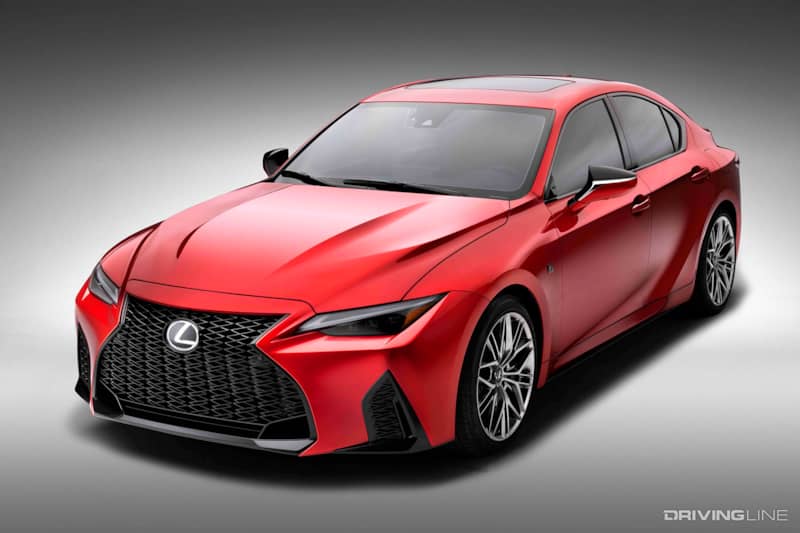 Interestingly, however, is that unlike other dedicated Lexus "F" models the IS500 is more akin to an IS350 F-Sport with a V8 swap, with Lexus saying it's the first in a line of new F-Sport Performance models.
Whatever label you want to throw at it, we give a welcoming thumbs up to another V8-powered, rear-drive performance sedan on the market.
More From

Driving Line
Still in the Lexus mood? Let's go back to one of the brand's classics from the 1990s.
And Speaking the Lexus IS-F, here you can watch one battle it out against a BMW M3 in one of our Driver Battles.