BMW E90 M3 vs Lexus IS-F: Driver Battles
We're back at Chuckwalla Valley Raceway for another episode of Driver Battles, this time featuring Scott Dukeshire and his 2011 BMW E90 M3 going head to head against Willem Drees and his 2009 Lexus IS-F.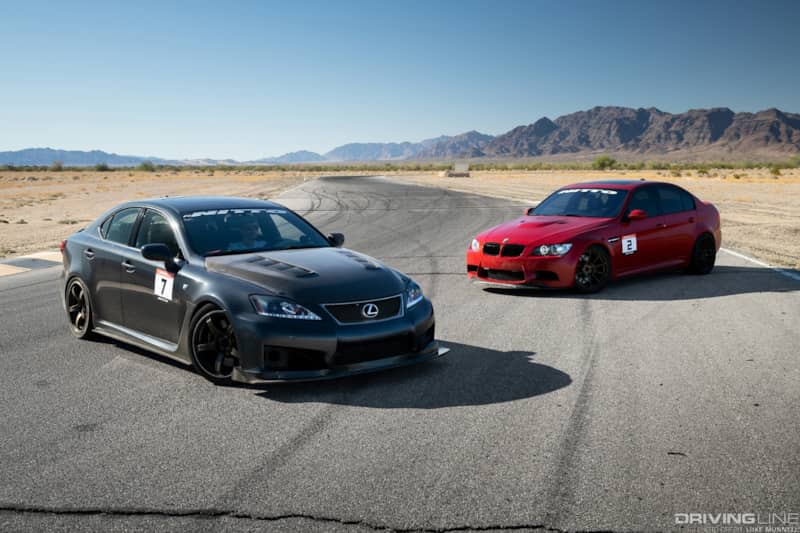 This isn't Scott's first time on Driver Battles. In 2018, he raced his Porsche 996 turbo to victory against an R32 Skyline GT-R. However, his competitor currently holds the naturally-aspirated front-wheel drive record at Chuckwalla in another vehicle. Both know how to get the most out of their cars, but who has the edge? (Click here to go straight to the video)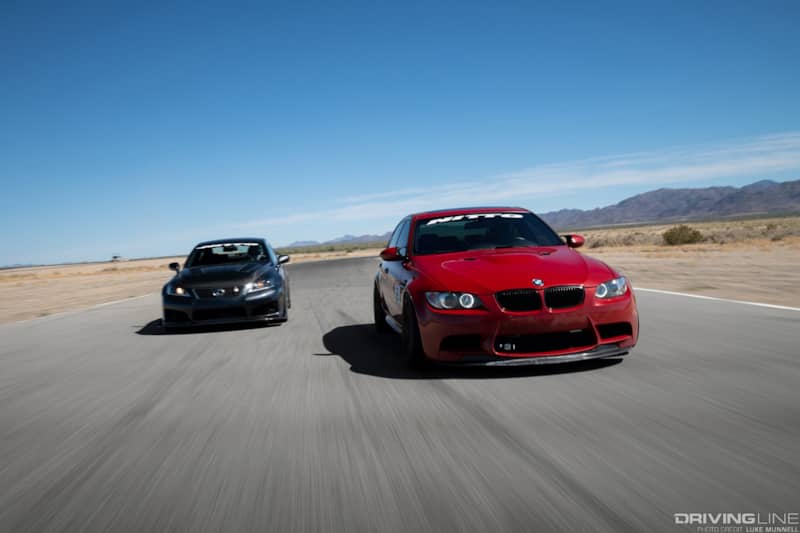 Scott's BMW E90 M3
Starting with Scott, his M3 has seen a few small but impactful modifications. To help the 4.0L V8 engine breathe better is a Macht Schnell intake, along with a Megan Racing muffler. For stopping and cornering, he added Swift lowering springs and Project MU Club racer pads. Of course, it has new wheels and tires, as well, with Volk Racing ZE40 wheels and ultra-grippy Nitto NT01 tires.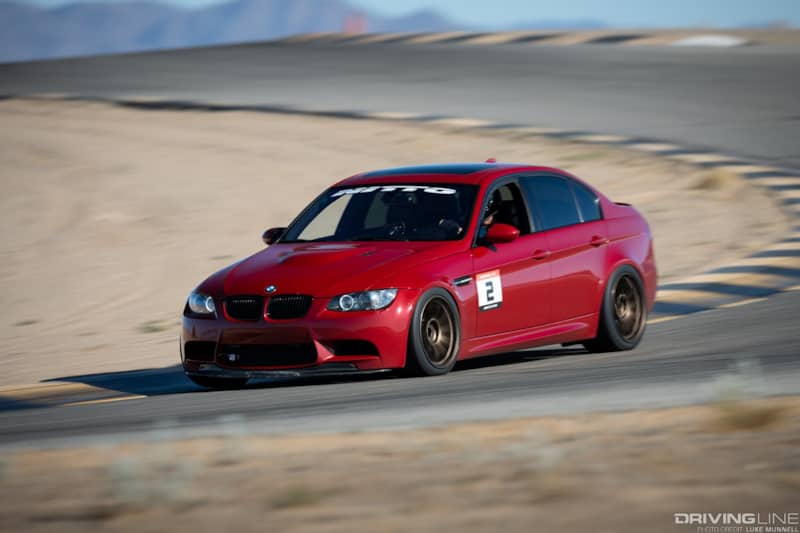 Willem's Lexus IS-F
Willem's IS-F is overall similarly upgraded to Scott's M3, but with a few differences thrown in. The IS-F has been updated to a Koyorad 48mm radiator to keep its V8 engine cool. His car has also seen upgrades to the suspension and brakes, with KW V3 coilovers, RR Racing lower control arm bushings and Project MW HC+ brake pads. On top of having Advan TC4 wheels, Willem is also running track-focused D.O.T. approved Nitto NT01 tires, so this should be a fair fight. The main difference between the two cars comes down to aero, with Willem sporting an Alpheyga GT4 carbon lip.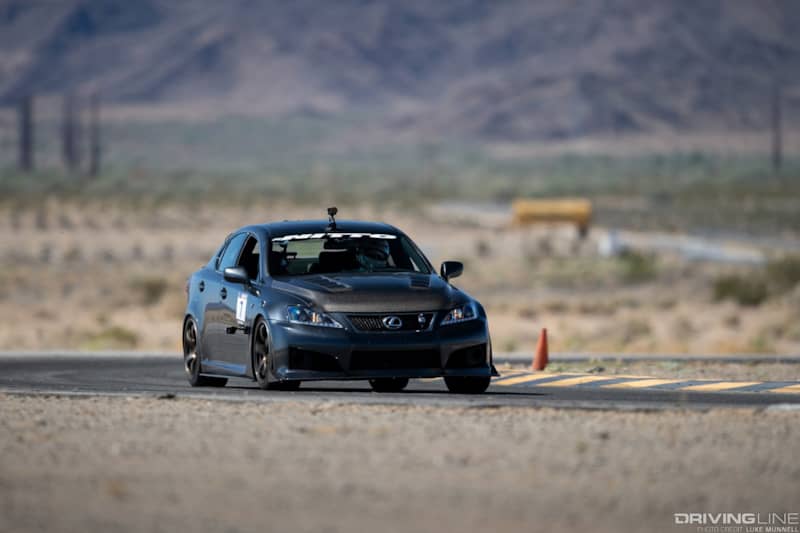 Luxury Sports Car Battle: Who's Got the Advantage?
While the horsepower numbers between the cars are similar, with Scott's M3 putting out 414 and Willem's IS-F putting out 416, Willem has a slight advantage in torque, with the IS-F's 317 lb-ft comparing to the M3's 295. This one very well might come down to driver skill and cornering ability.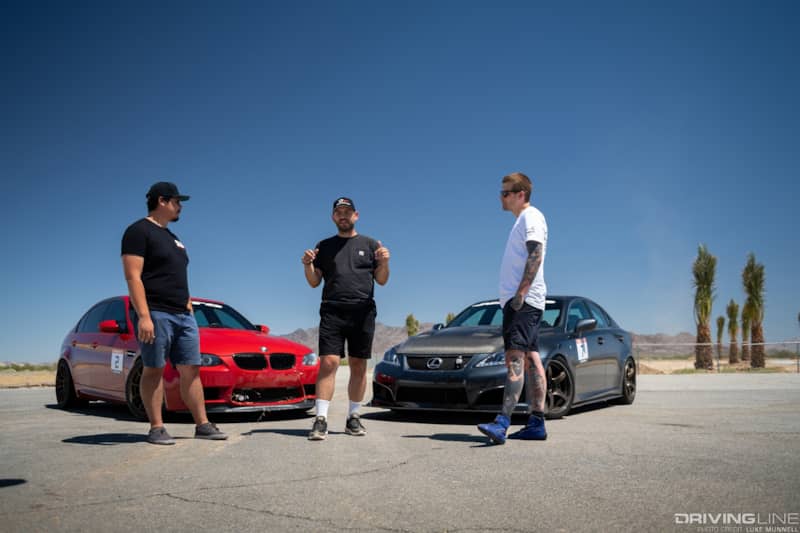 Where to Watch the Battle Unfold
See who comes out on top in this episode of Driver Battles by clicking here, and subscribe to Driving Line's YouTube channel to watch every battle play out on the track, dirt and dragstrip.