Jeep Gladiator EZRoll Soft Tonneau Cover Install & Review
Over the years, we've found that possibly the best way to increase the utility on any truck is by adding a bed cover. For our 2020 Jeep Gladiator Rubicon, we desperately needed something to keep our gear out of the elements as packing in a family of four doesn't leave much room inside of the truck. A quick Google search revealed that it didn't take long for the aftermarket to pump out a variety of bed cover options for the Gladiator platform. Ranging from suspiciously cheap to "Is it gold plated?", there's no shortage of ways to spend your money.
We've had a few trucks and different styles of bed covers over the years. Through that time, we've learned two important lessons. One, soft covers are much easier to remove/store when you need full bed access. Two, over-the-rail covers tend to be better at keeping elements out. With that in mind, we looked at some of the covers from a company that we've had nothing but excellent luck with in the past: Bestop. Offering an assortment of covers for the 2020 Jeep Gladiator, it would ultimately be the Bestop EZRoll Soft Tonneau cover that checked all of the right boxes.
While you can watch our entire video review and install HERE, we're breaking down some of the highlights of bed cover in the article below.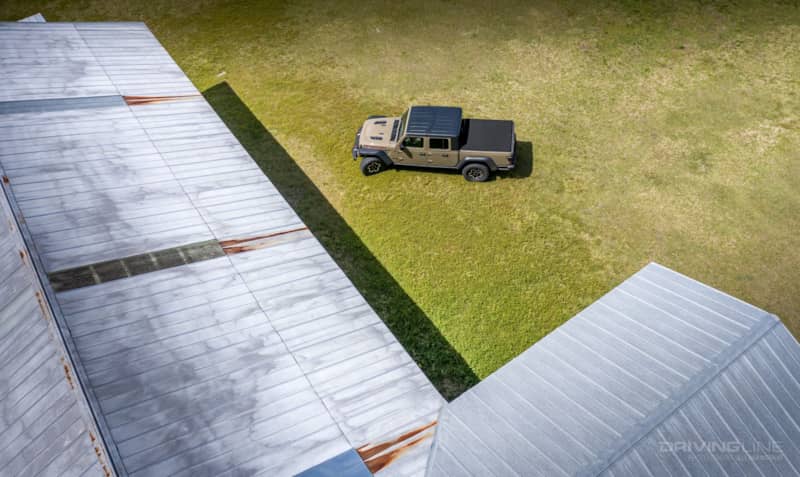 Easy Install
The Bestop EZRoll cover is 100-percent bolt-on. Thanks to an over-the-rail design, you won't sacrifice any bed space as you might with a below-the-rail cover. The rear part of the cover attaches to a factory nut hidden by a piece of plastic on the bed rail. The front uses a more conventional aluminum bed-cover clamp. The pull cord you see at the back is what you'll use to release the cover. There is one on each side.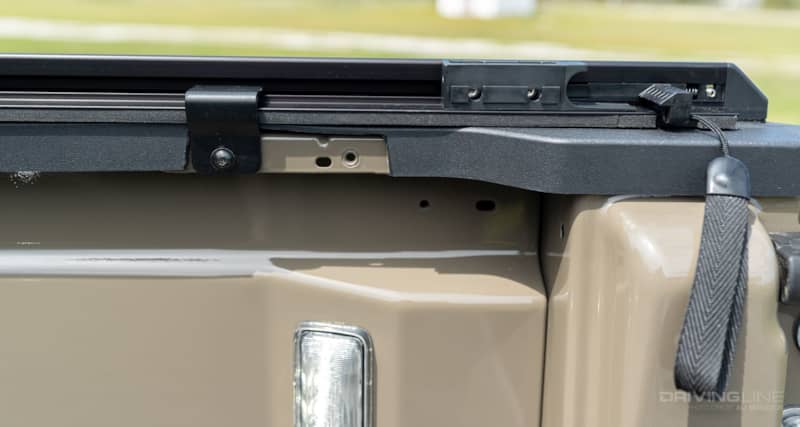 EZRoll
With the variety of stuff we find ourselves hauling these days, we needed a cover that we could quickly get out of the way. The two more common types of covers on the market are tri-fold or roll-up. We preferred Bestop's EZRoll as it tucks neatly out of the way thanks to two built-in straps. If we do need to remove the cover completely, we can do so while keeping the side rails in place.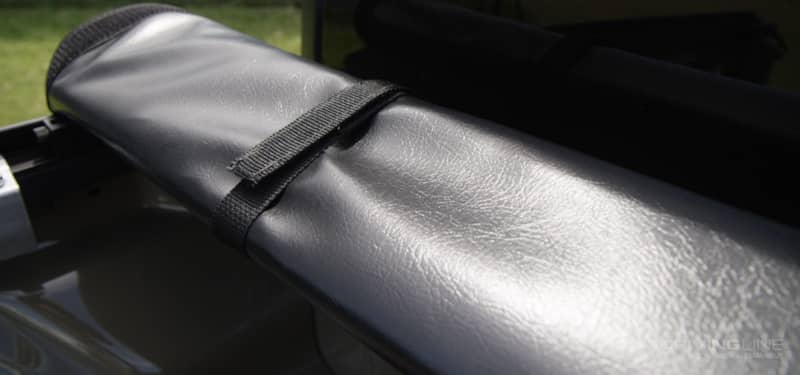 Tested
While we go into greater detail about the cover's element protection in our video, it's worth mentioning that we are very pleased with how well the bed cover is working to protect our gear. We've found that small amounts of water occasional get in at the back corner and sometimes a little at the front corner. Over the years, we've learned to manage our expectations when it comes to bed covers and caps in general. It's hard to make a truck bed perfectly watertight. Basically, don't risk a beloved painting in the bed during a storm and you'll be OK. Even soaking the cover directly resulted in very little water creeping in.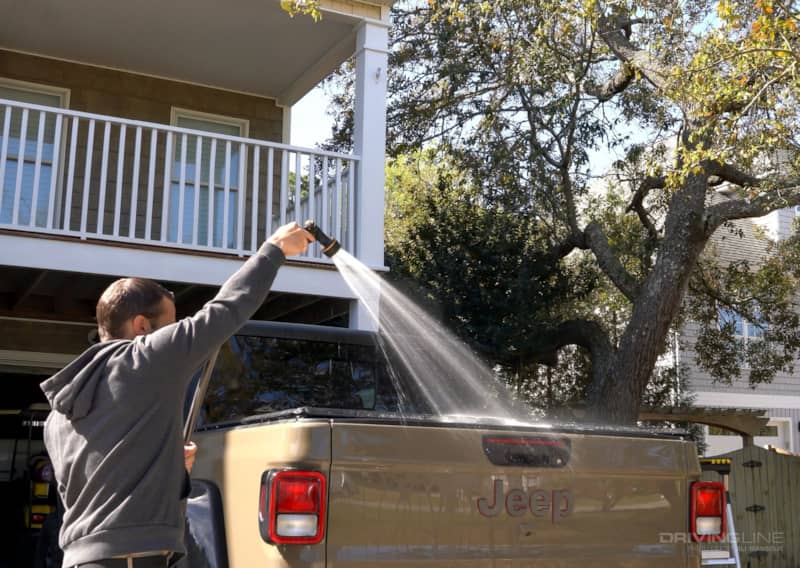 To Twill or Not to Twill
Bestop offers two materials for the EZRoll Tonneau. The first is a black premium grade leather-grain vinyl-coated polyester. This gives you a shiner finish, which is very easy to clean. The slightly more expensive option is the soft-top black Twill material that we opted for. We prefer the look and feel of this material and know that when we toss on a soft top, it will match perfectly. The Twill material can take a little more effort to clean, but we've never had an issue with it in the past on our Jeep Wrangler's soft top.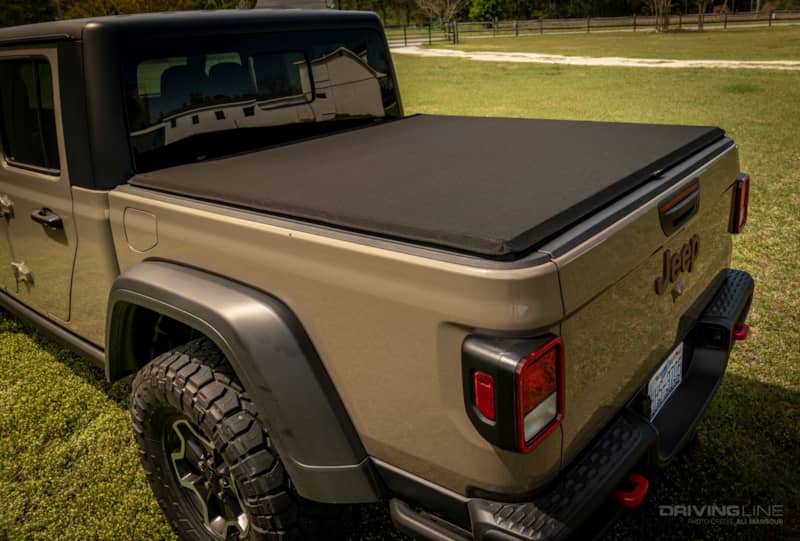 Making Moves
In addition to the cover, we pulled off our stock treads and bolted on a set of 35x12.50R17 Nitto Ridge Grapplers. We wanted a tire that was a touch larger to better fill the large wheelwells, but not be so big that we felt the need to re-gear. With 4.10s and the eight-speed automatic, we are happy with the power. The tires balanced great and we like how the truck rides and handles with the larger footprint over stock. It's worth noting that the Jeep has also been correctly calibrated for the tires with a Tazer Mini we picked up from Northridge 4x4.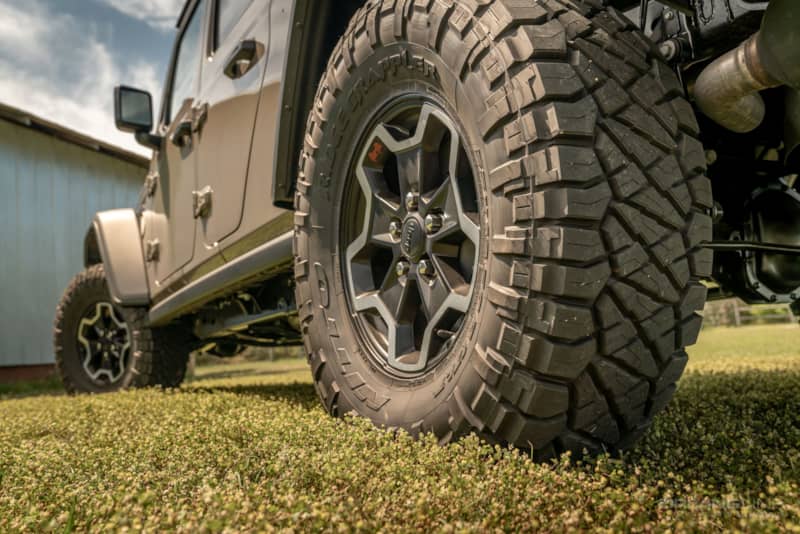 More to Come
We have a mix of upgrades coming to our Gladiator build. Many of which you can watch on our YouTube channel. So, please subscribe to it if you haven't already and become part of our ever-expanding family of enthusiasts.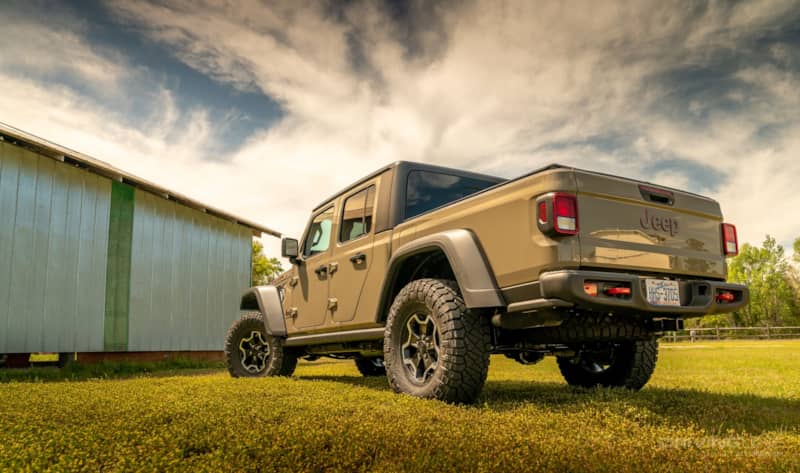 Find out everything you need to know to run 35's and No Lift on the Jeep Gladiator Rubicon.