Kia's SEMA Tellurides: Behind the Build
You may remember the overland Tellurides Kia brought to SEMA this past year. In an effort to help promote their new SUV, they had five different versions made to show people the many places they could take it. As is often the case, despite them being in Kia's booth, Kia wasn't the one to actually make them. That was LCE-CTS Motorsports and Theresa Contreras, specifically.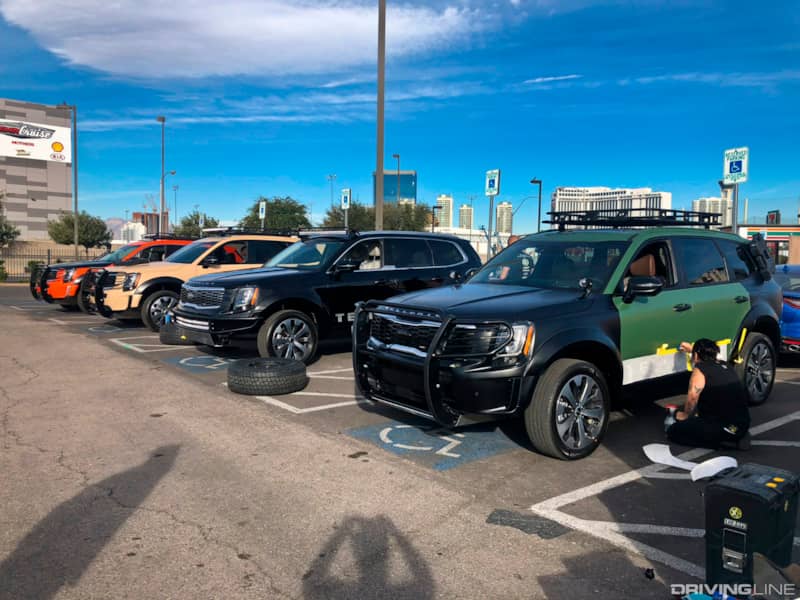 Theresa's role at LGE-CTS Motorsports is both storied and varied. Along with her self-taught painting ability, she does bodywork, designing, color sanding, buffing and now fabrication. "I love designing parts like bumpers and roof racks, and I always want to be hands-on with everything. That's what life's about to me," she says.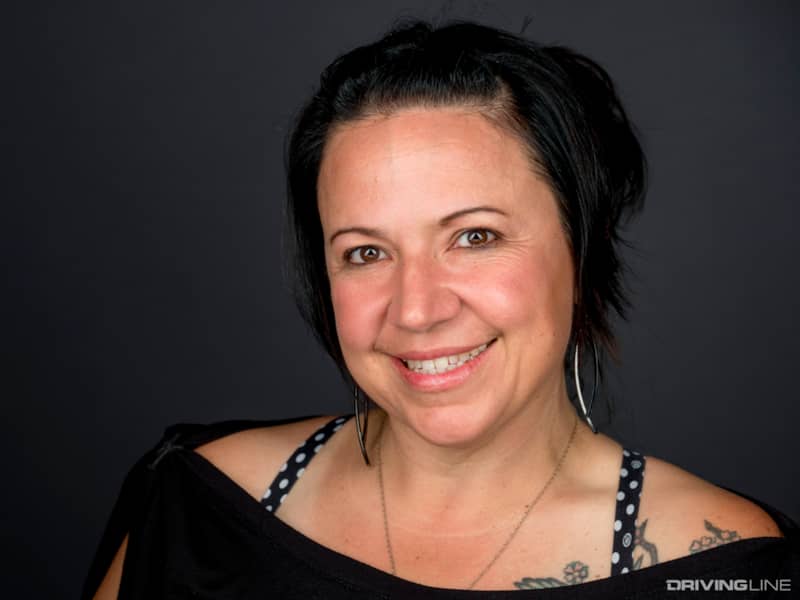 Not only is she a major part of this family-owned auto body shop (which at one point had 23 vehicles showcased at SEMA), Theresa was also the recipient of the 2018 YEN Vanguard Award at the 2018 SEMA Show. Additionally, she, along with renowned racer and fabricator Jessi Combs, formed the Real Deal, a 501c3 nonprofit organization that helps take the intimidation factor out of learning skilled trades for women. The Real Deal is revolutionizing the perception of skilled trades—and women's roles in within them. Her biggest accomplishment Theresa says though, is being a Mom.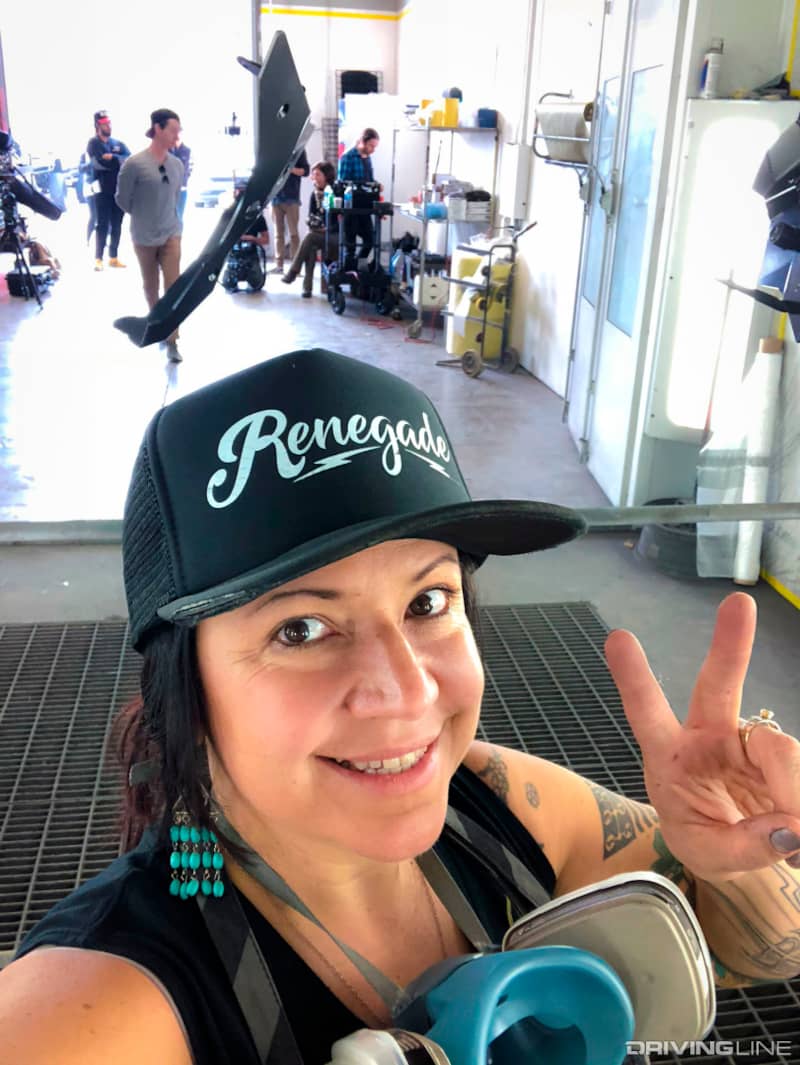 A Whole Host of Upgrades
While each SEMA Telluride had a different off-road theme, LGE-CTS Motorsports gave them all a quite few upgrades, many of which are shared by multiple editions, including skid plates, lift kits, rallycross-style suspension systems, light bars, brush guards and even a snorkel. LGE-CTS also created approximately 10 inches of suspension travel up front and nine inches in the rear. LGE-CTS modified the wheel wells and installed different fender flares that added one to two inches of space. Each Telluride has a new lower control arm that has been moved forward 1.5 inches and widened its stance via two inches per side.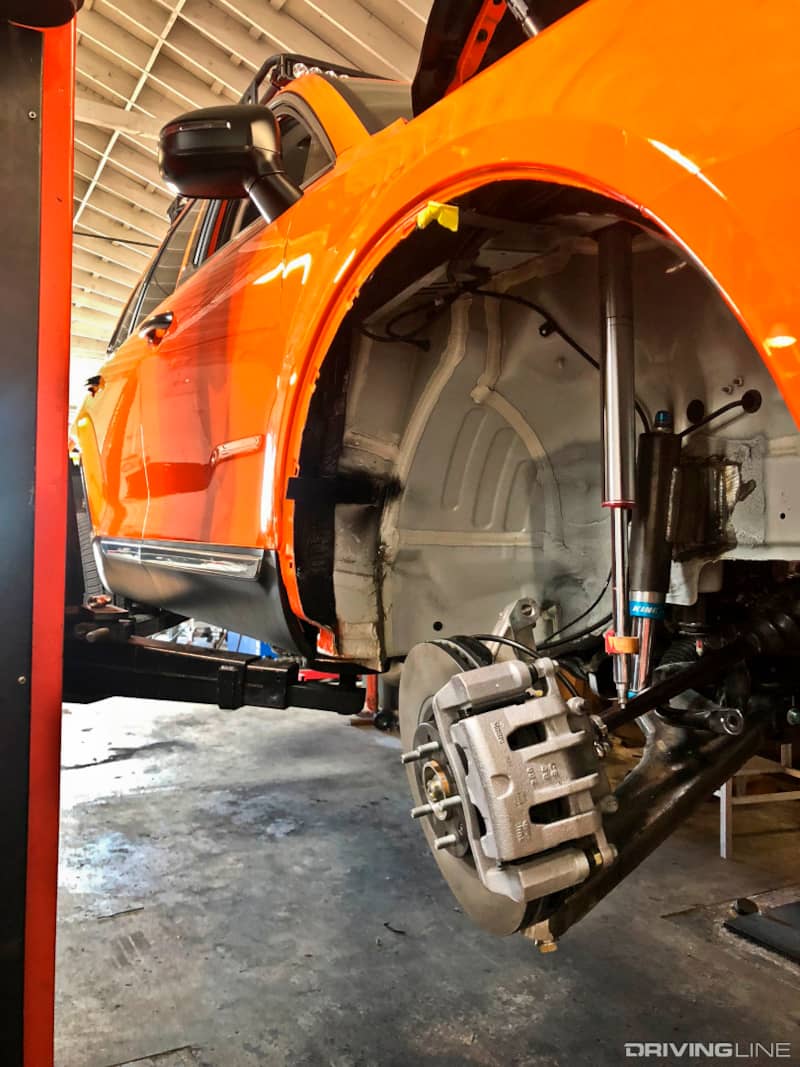 "To me stance is everything. It has to have a really good look to it…so it's proportioned really well," says Theresa.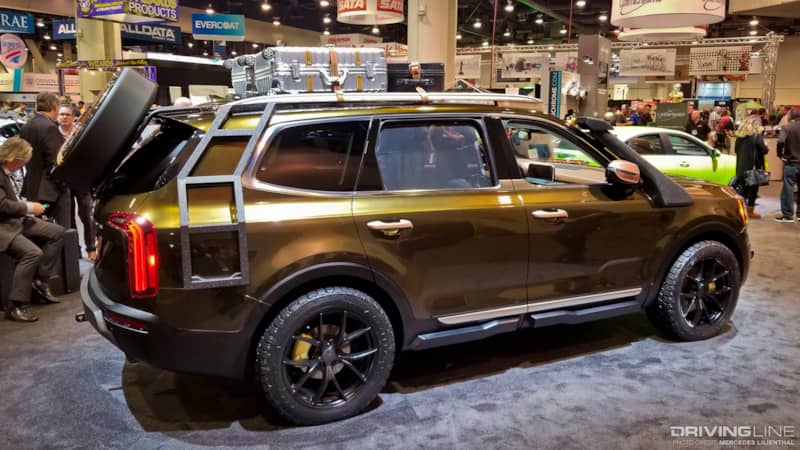 Brandon Maxwell Build
The first, and most elaborate, of the Tellurides was made in partnership with fashion designer Brandon Maxwell. LGE-CTS built a one-of-a-kind custom Kia Telluride for his catwalk and fashion show, which was featured during the 2018 New York fashion week in September. This build was designed to highlight the vehicle's design and presence, especially with its interior, which has a high-end luxury appearance. Thick saddle-leather interior and exterior accents, sisal rope, chrome and black detailing as well as Nitto's Terra Grappler G2 265/50R20XL rubber adorned this high-fashion Kia.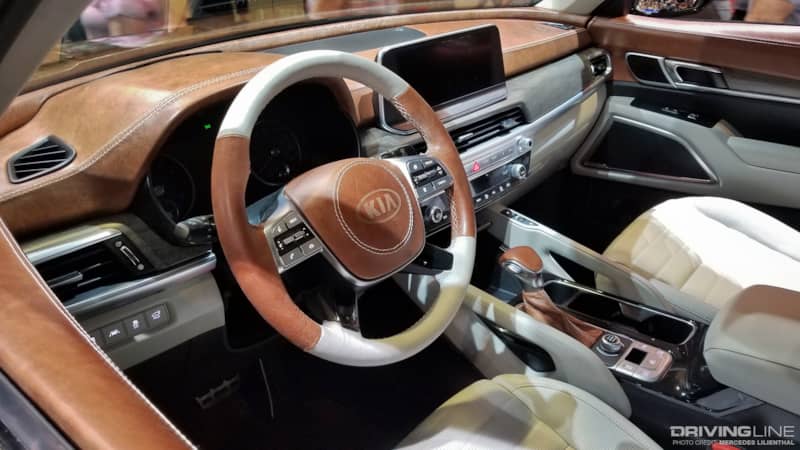 Four Builds for Four Environments
Each of the four other Tellurides were built to reflect different parts of the world. The black Telluride, dubbed the Baja Glider, was named after Baja California in Mexico and includes a large skid plate and custom old-school tube-style front bumper (LGE-CTS's signature style bumper). "Tube-style bumpers don't look big and bulky…to me everything needs to fit the shape of the vehicle, including the body lines in order to enhance it but not to put it over the top," states Theresa. To her, staying in line with each vehicle's proportions is critical. "Each [customization] needs to enhance the vehicle and not put it over the top."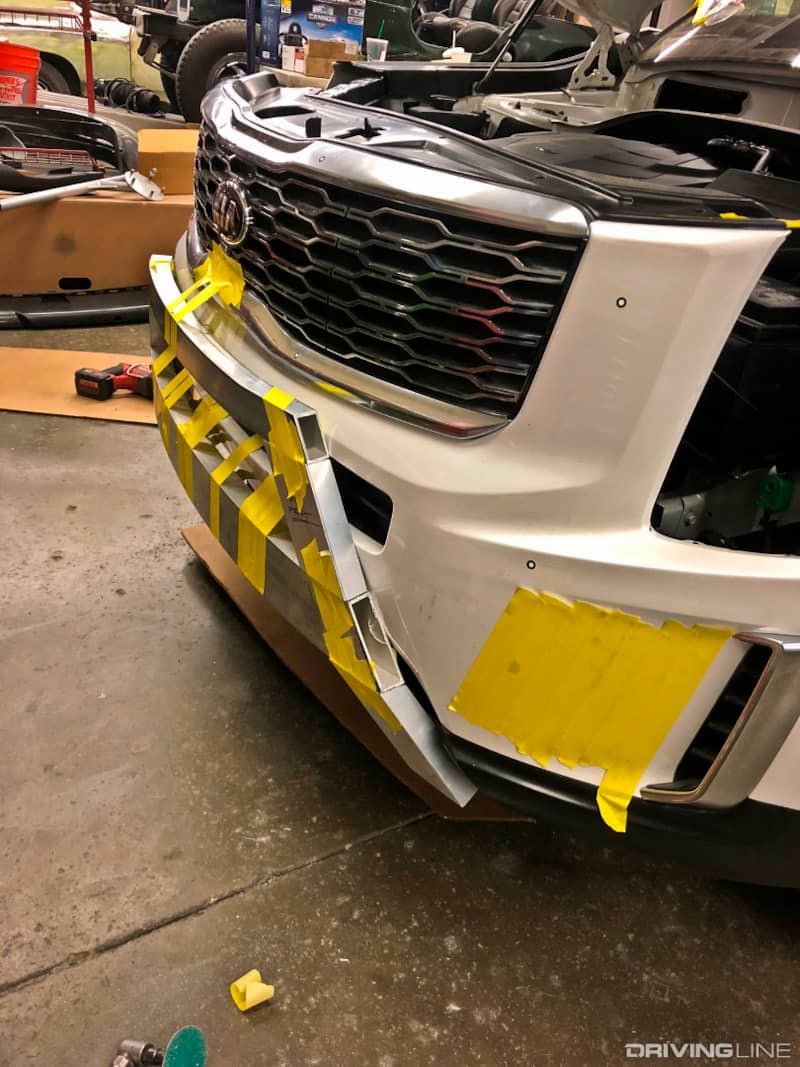 The green and black Telluride, named Cadet Leader, boasted a brush guard, roof rack and rear window-mounted RotopaX fuel cans. The bright orange one, the Horizon Roamer, donned a large roof rack, full-width LED light bar as well as a snorkel for water crossings. Finally, the Desert Drifter khaki-colored Telluride rocked add-ons like a brush guard and LED light bar.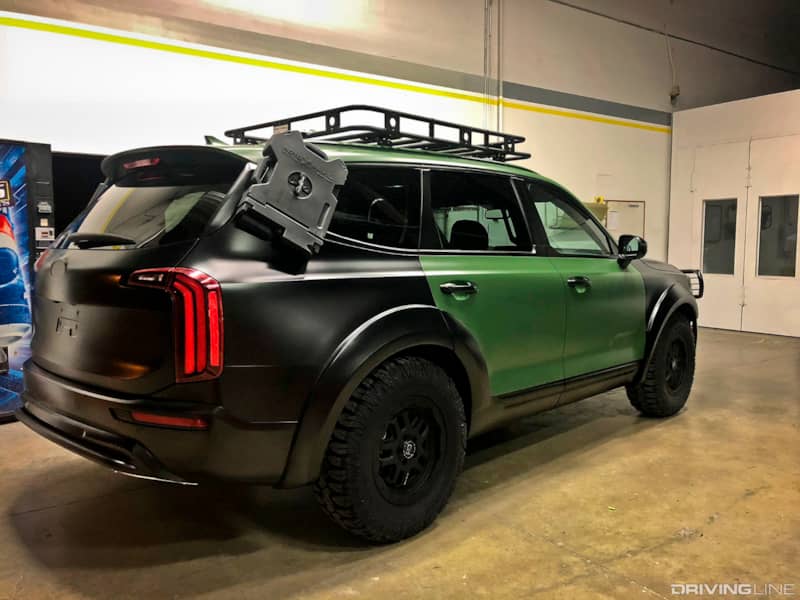 Self-Taught Mastery
"I'm doing what I love everyday by helping to shape the color, design and performance landscape of vehicles in the world today," says Theresa. Her passion was evident during our conversation. She went to school for graphic design and really loves colors. She loves designing anything in general—but trucks, SUVs and motorcycles were at the top of her list. She taught herself how to paint by locking herself in a paint booth almost every night and learning by trial and error. This was before YouTube, or as she jokingly said, maybe she didn't know about it then.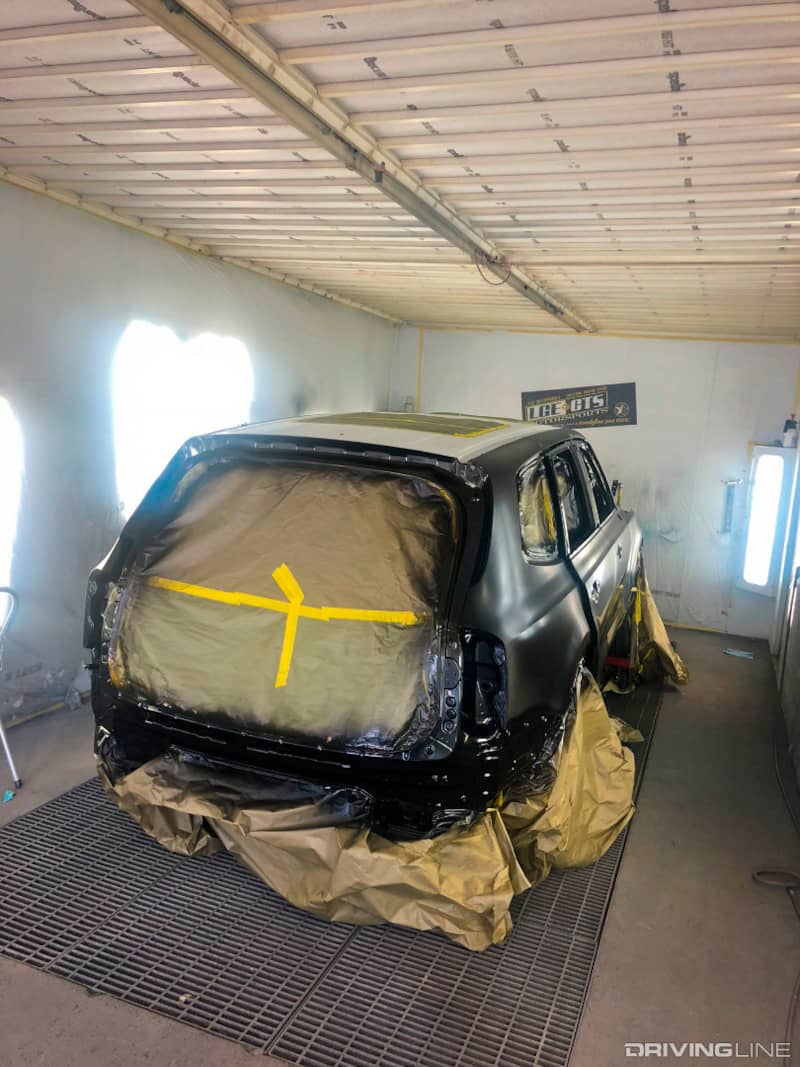 "When you understand your customer's needs in every aspect, you can help give them the best build they are looking for." Perhaps that's why LGE-CTS Motorsports and she are so sought after. "Luckily, my parents have never told me I could not do something because I'm female. So I have always looked at life as it's hard for everyone to break through to get where they are."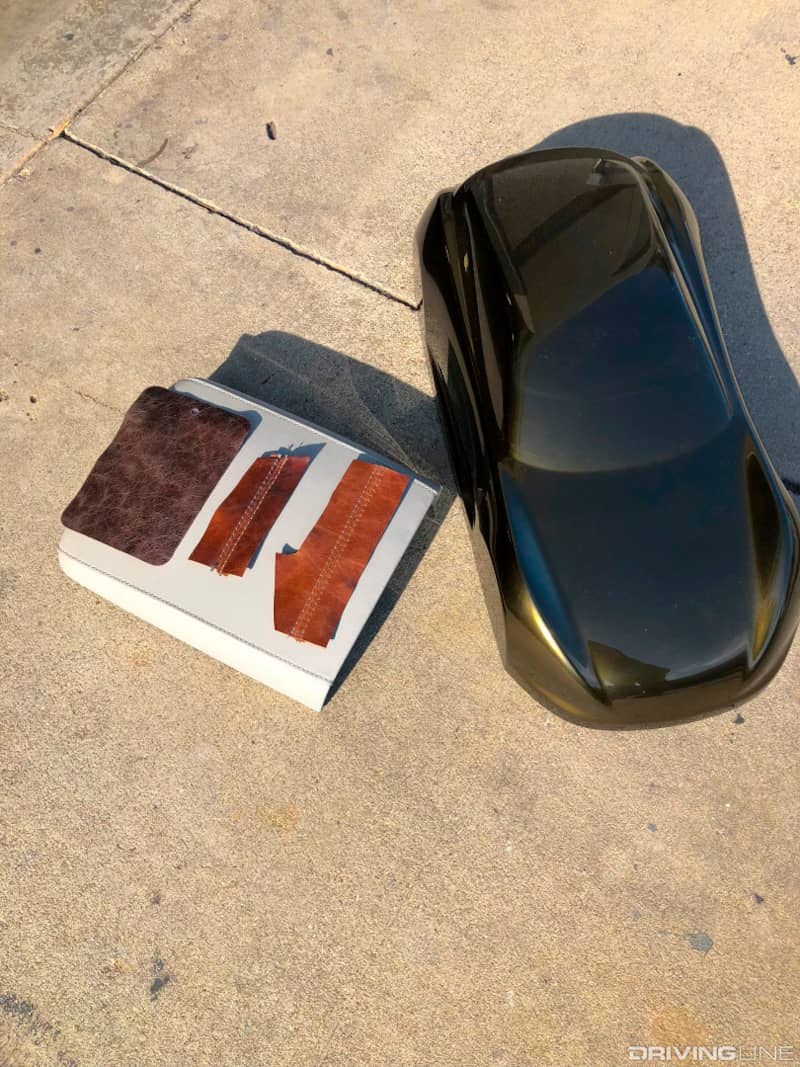 When Theresa first started attending the SEMA Show and tried to speak to folks (mainly men since the industry is predominantly male dominated), men would typically not give her the time of day. "Still to this day, if I have a male friend with me, 7 out of 10 times they will speak to them first (even though I asked the question). When people started knowing who I was, seeing the work that I helped produce, and how serious I am about doing what I do, the respect started showing up more," Theresa says.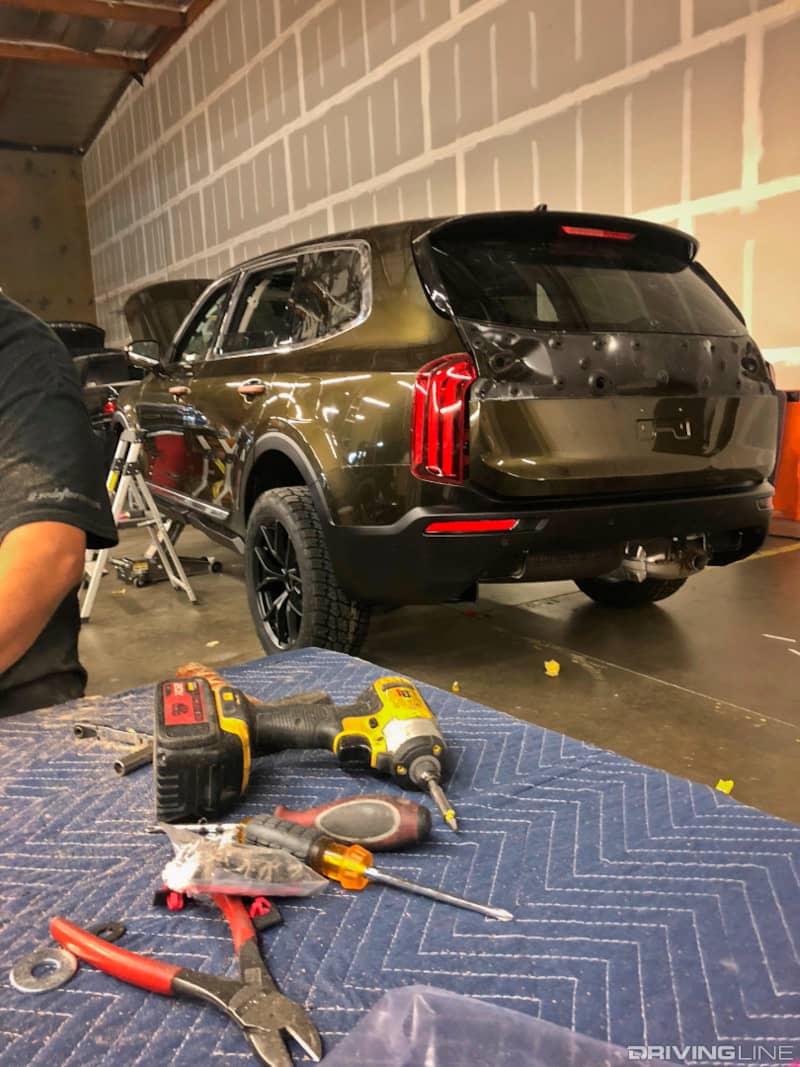 Driving and riding is a huge part of building the right vehicles for her customers. Theresa thrives on working on cars, trucks and motorcycles. She loves creating something tangible and unique for her clients. Attention to detail and exactness of her craft is marked. It'll be exciting to see what future builds LGE-CTS Motorsports and she will complete. Theresa Contreras is definitely a woman of many talents.
Photos by Mercedes Lilienthal and LGE-CTS Motorsports.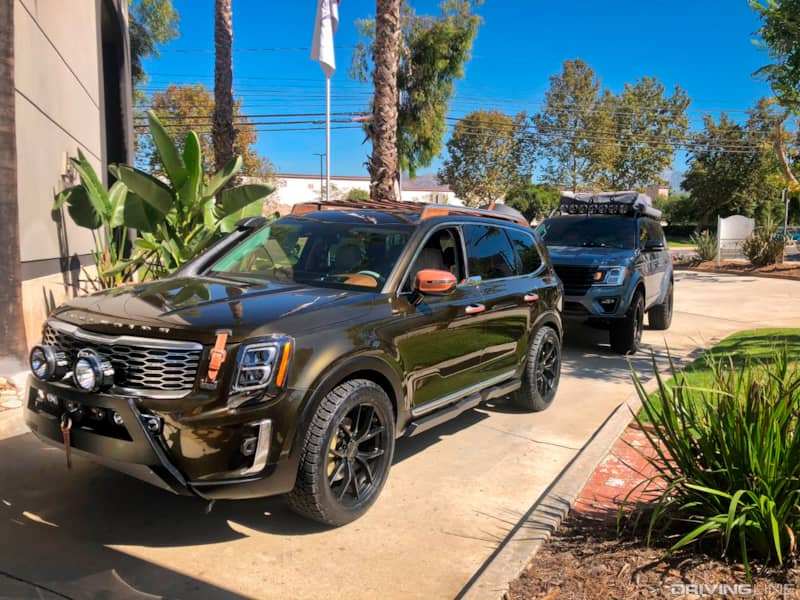 Did you miss the Tellurides during SEMA? Catch up on everything that made them so cool!