King of the Midsize Trucks? Chevy Debuts Next Gen 2023 Colorado with Standard Turbo Power
America loves pickup trucks. From the massively competitive half-ton segment to the heavy-duty diesel haulers and even newcomer small pickups like the Ford Maverick and Hyundai Santa Cruz, we can't get enough of them.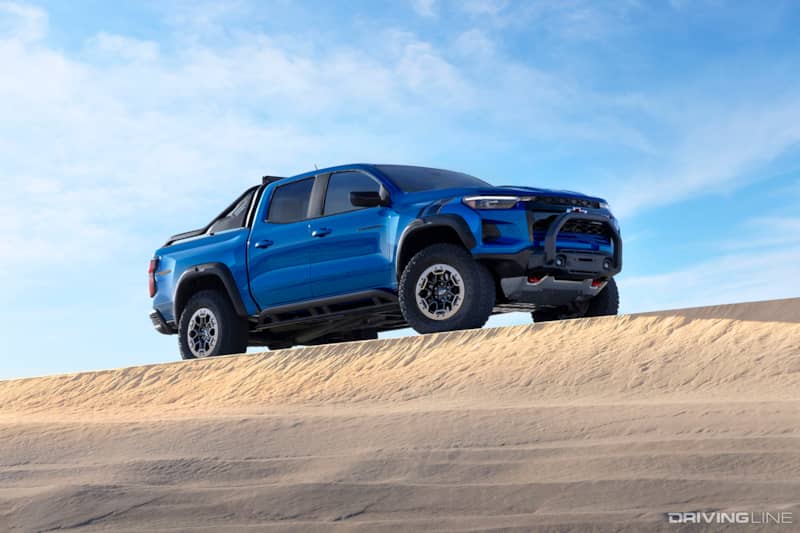 New & Improved
And then there's the midsize pickup segment, which just got a shakeup with the debut of the next generation 2023 Chevy Colorado.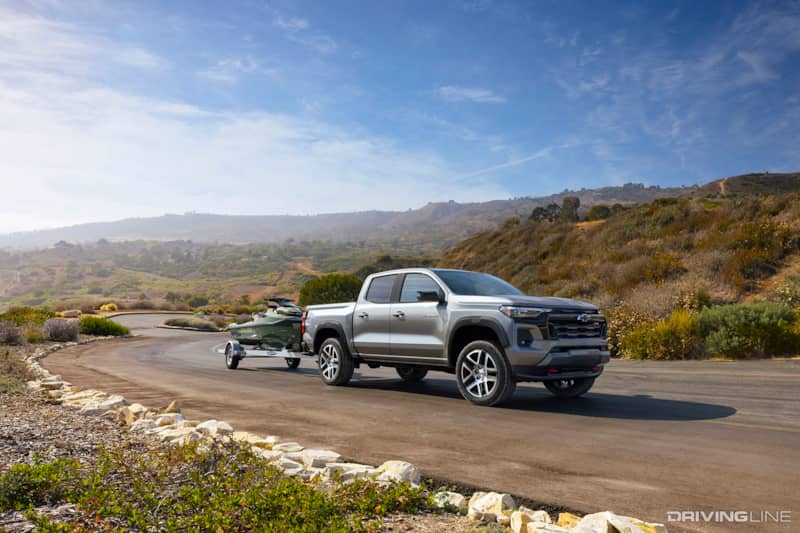 In a notable move, Chevy has simultaneously simplified and expanded the Colorado lineup, with just one body style and one engine type but with new off-road packages and models for trail junkies.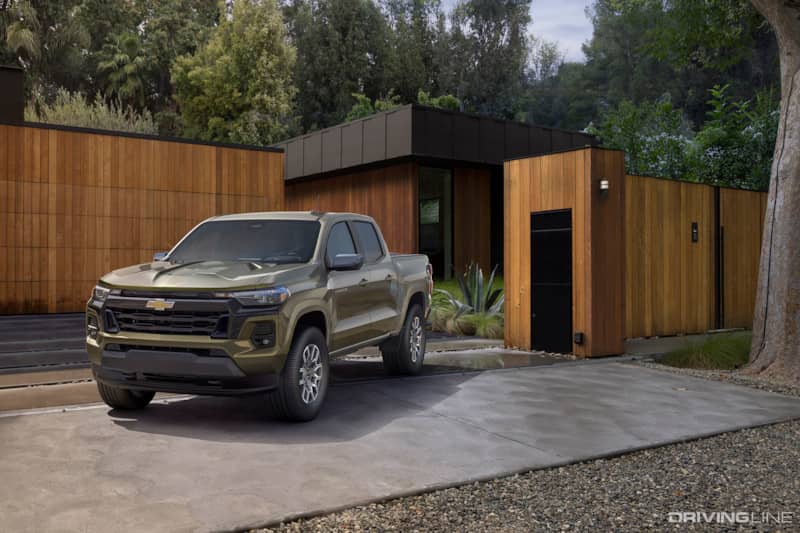 For 2023, all Colorados will be sold in the four-door crew cab with short box configuration, and all of them will be powered by the 2.7 liter turbocharged four-cylinder engine also available in the Silverado.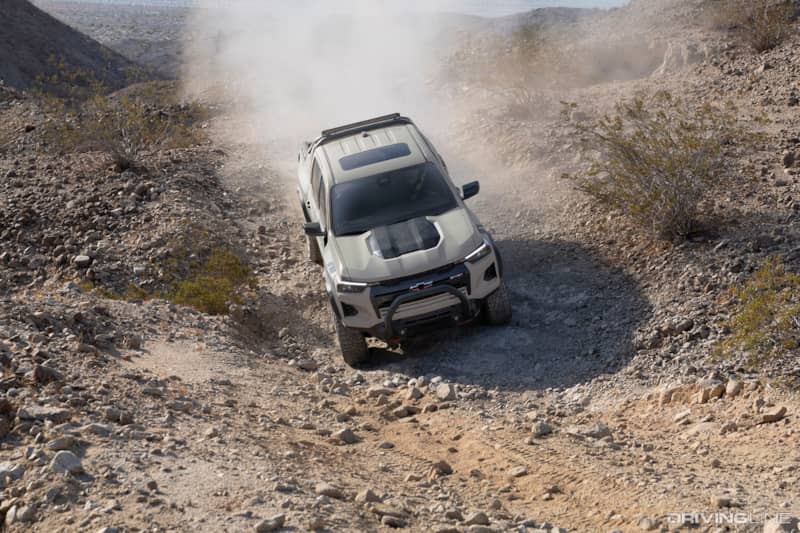 Choose Your 2.7
There will be three different outputs from the 2.7, starting with a 237 horsepower and 259 pound feet of torque version for the base trims.
Next comes a 310 horsepower 390 pound feet mid-level version, and then a special engine for the Colorado ZR2 that makes the same 310 horsepower but with an impressive 410 pound feet of torque. All will be mated to a revised eight-speed automatic.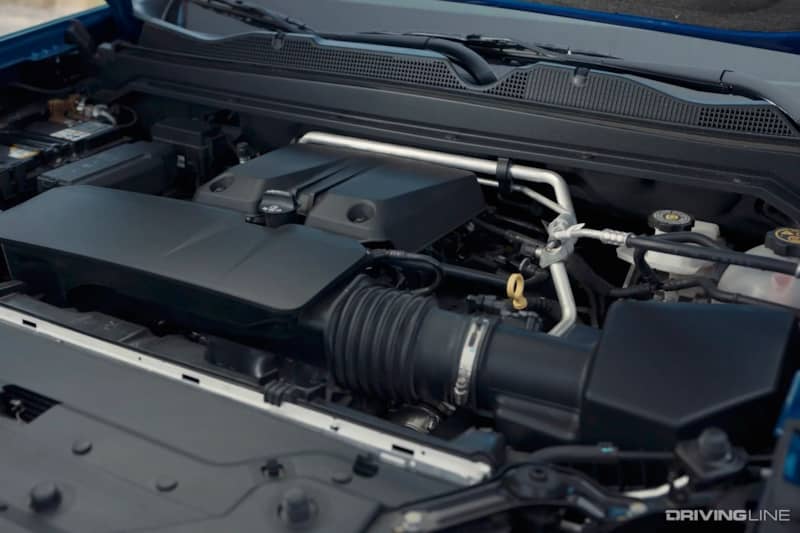 The outgoing Colorado has proven to be a very capable off-roader, especially in ZR2 trim. And the next gen ZR2 gets all of the same toys, like a three-inch lift with DSSV dampers, wider fenders and 33-inch tires.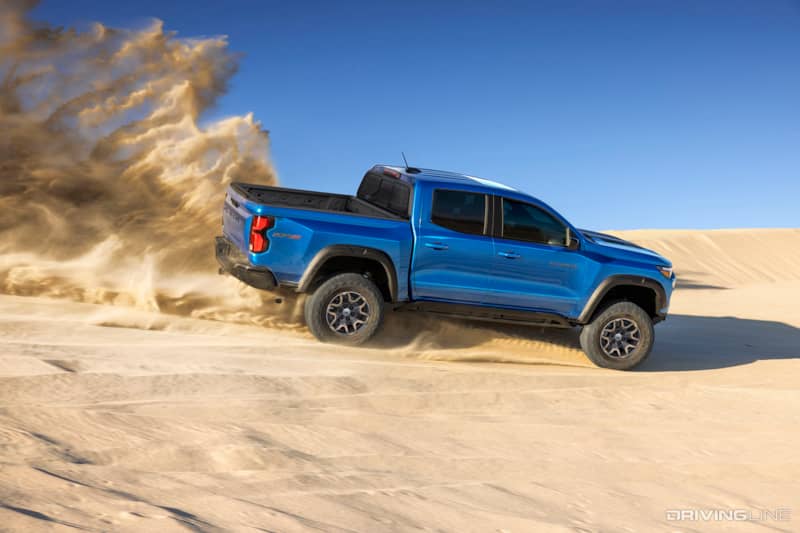 There will also be ZR2 "Desert Boss" package that takes things even further with beadlock wheels, off-road bumpers, a roof-mounted light bar and more.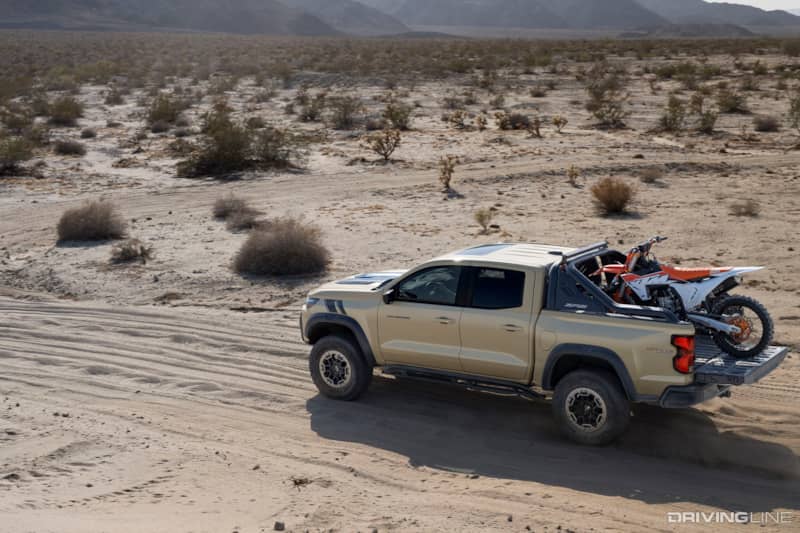 A New Boss
The last gen ZR2 was one of the best factory off-roaders you could buy, but Chevy also has options for enthusiasts who don't need its extreme capability. 
The familiar Z71 returns, and a for the first time Chevy has also added a Trail Boss model, which gets a less aggressive suspension setup than the ZR2 but the same chunky looks.
The new and improved off-road models come amongst other upgrades across the line, including a longer wheelbase and new interior tech with a standard 11.3 inch infotainment screen.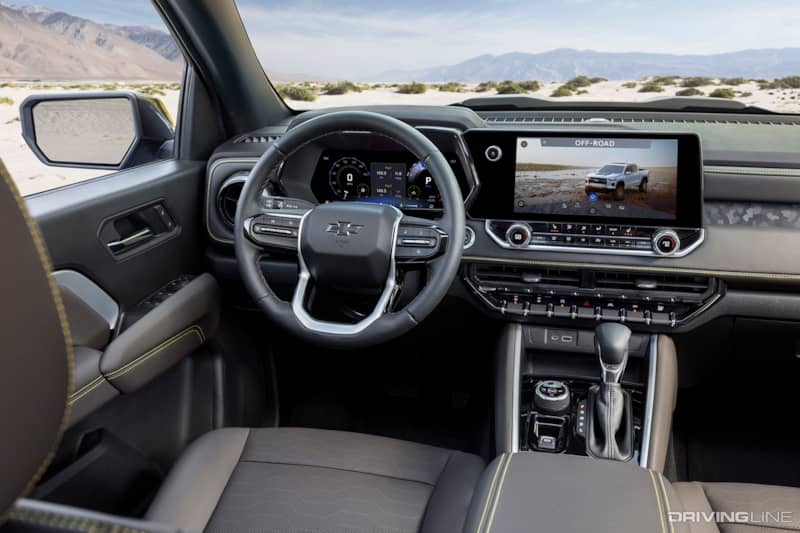 The whole truck also gets a more aggressive look that naturally borrows a lot of traits from the larger, more expensive Silverado.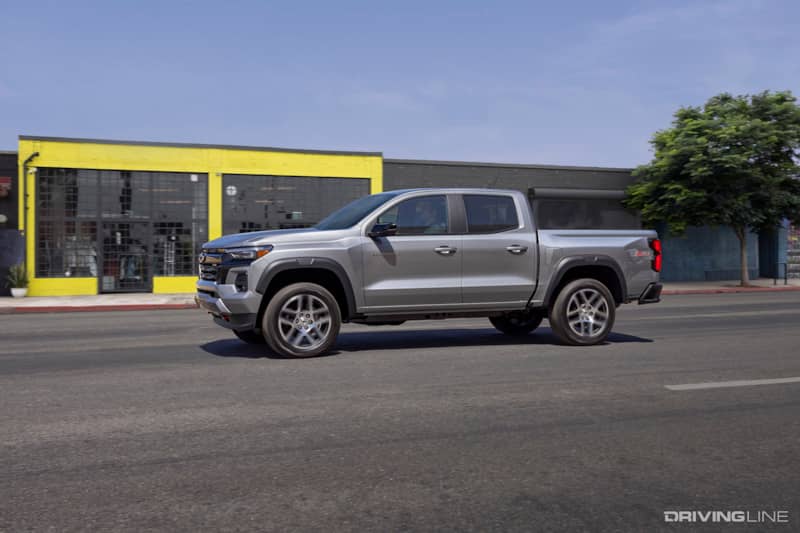 Production on the next generation Colorado is set to begin early next year, and we are excited to see how the new truck will stack up against like the upcoming new Ford Ranger and a new Toyota Tacoma that should be on the way as well.