KMC Wheels Summer Jeep Bash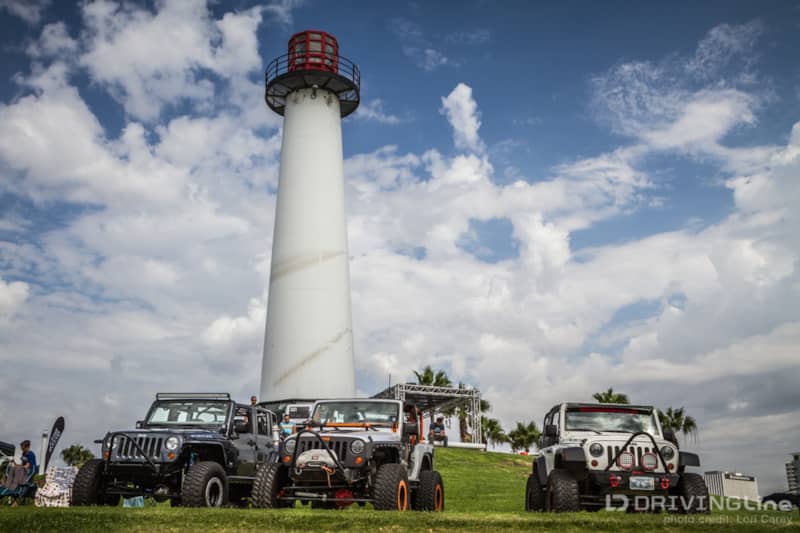 The song might claim that it never rains in southern California, and the past few years have certainly felt that way, but we saw record-breaking rain just in time for the "KMC Wheels Summer Jeep Bash presented by Jeep". The event was hosted by NITTO driver Mel Wade of Off-road Evolution/EVO Manufacturing at the Shoreline Aquatic Park in Long Beach, California. The Jeeps were lined up in rows beneath the Lions Lighthouse for Sight at Rainbow Harbor. There were boat races taking place on the harbor and it was the perfect location for that SoCal summer beach vibe, even with a little rain.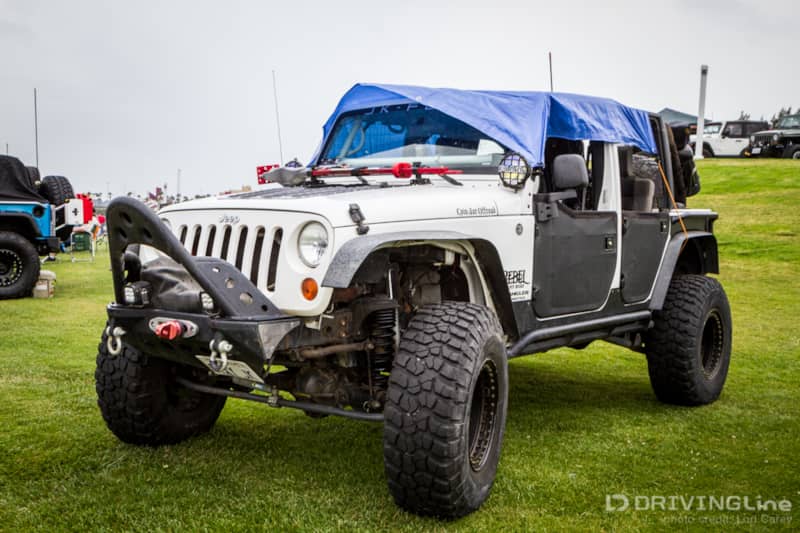 Jeep owners aren't the type to let a little rain get them down. Once it became apparent that there would be more than passing shower, most of the people with topless Jeeps had something to keep them semi-dry.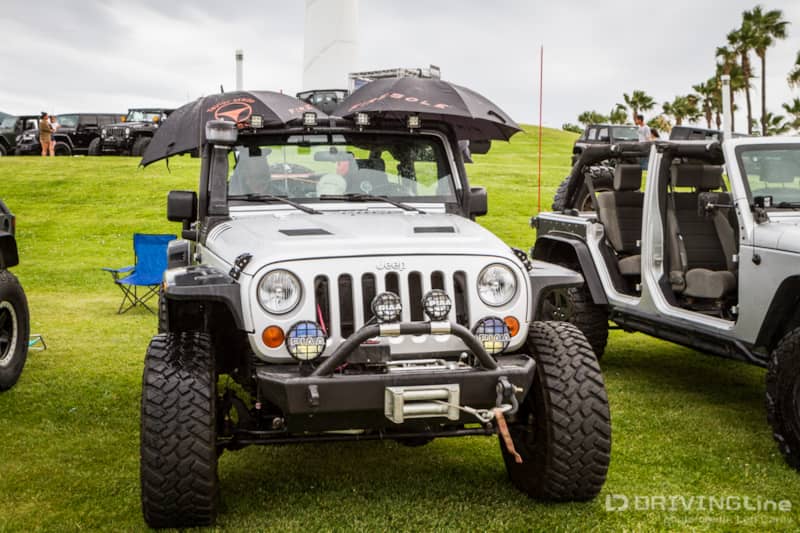 I was lucky that my husband thought to grab a couple of golf umbrellas on our way out the door. A few people had to drive home with wet seats!
The Jeep concept vehicles were one of the highlights of the show. If you didn't make it out to Moab for Easter Jeep Safari, this was a great opportunity to see them up close. Guys couldn't stop talking about the Mighty FC, which is based on the JK Unlimited chassis and designed to look like the Jeep Forward Control pickups made in the '50s and '60s.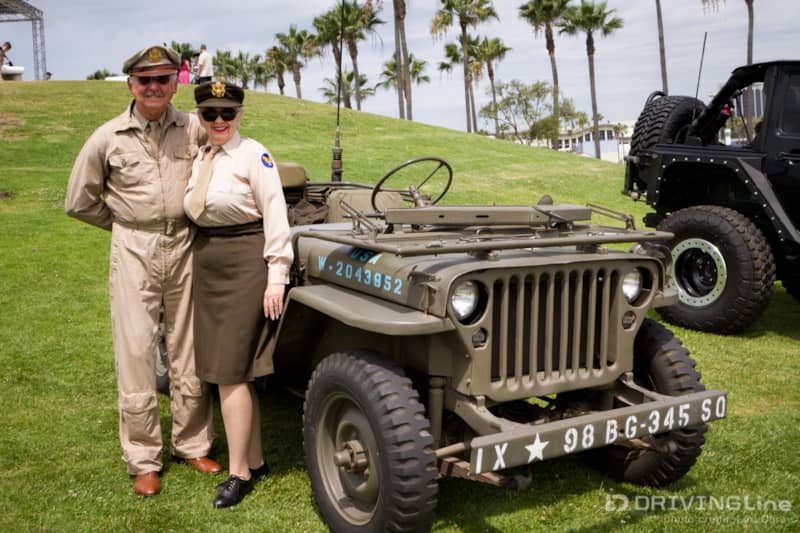 There were a lot of amazing Jeeps on display to check out, but this adorable couple in their vintage Willy MB Jeep stole the show. Every detail down to their clothing was perfect.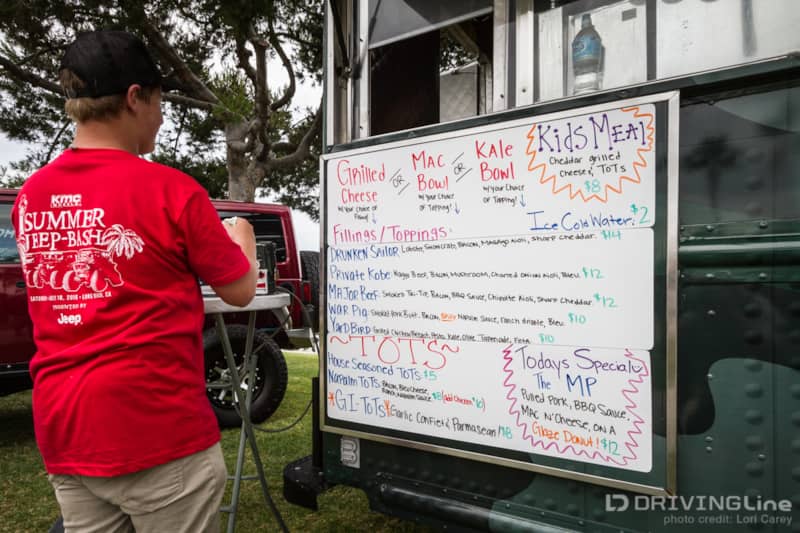 It's not a great event without great food, and the Mess Hall Canteen food truck, winner of the Food Network Food Truck Face-Off, was a perfect match for this event. Not only is their food amazing, they are veteran owned and donate 100% of their tip jar to Patriots & Paws.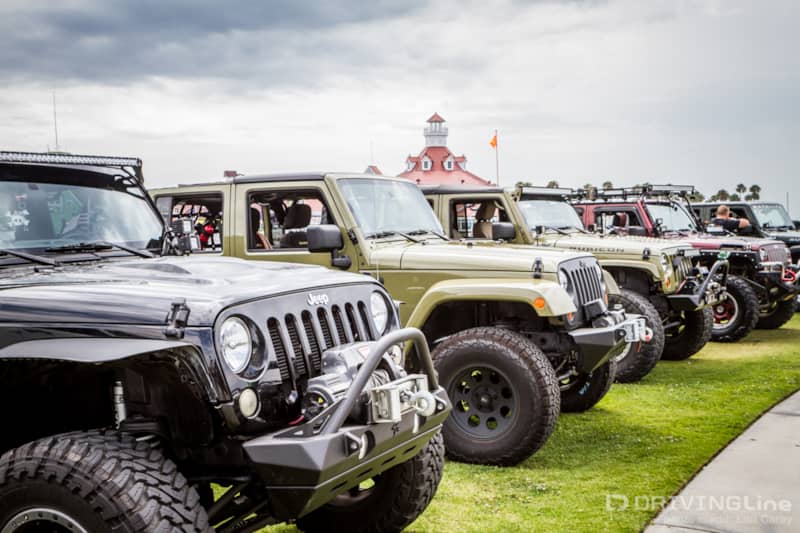 Hanging out at the harbor with friends, eating mac and cheese with lobster, snow crab and bacon while checking out some awesome Jeeps…if you can't be out on the trail, life doesn't get much better than this!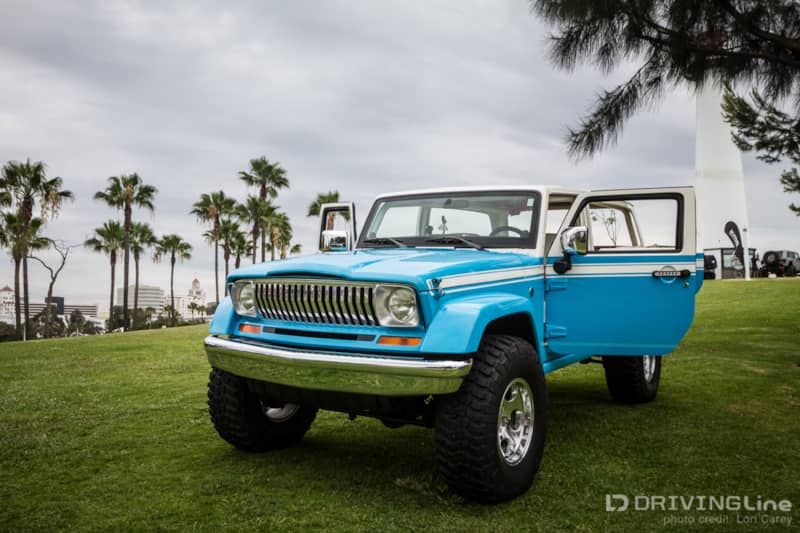 Enjoy our gallery of photos from the event!