Late-Model Diesel Solutions For Cummins And Duramax Owners
When it comes to heavy-duty Dodge Rams and Chevrolet Silverado and GMC Sierra HDs, the diesel-powered versions own work. Much of that stems from the copious amounts of torque their respective compression-ignition power plants turn out. But just because they allow their owners to tow the biggest trailers and haul as much as 6,000 pounds in the bed doesn't mean they're invincible. In fact, the Cummins' immense low-end torque is directly responsible for several highly common issues Ram owners face. This time, we're spotlighting the Cummins' propensity to cause its flex plate bolts to back out and the 68RFE six-speed automatic transmission's penchant for failure (often catastrophically) when trying to harness the I-6's earth-rotating grunt.
On the GM side, the LML Duramax offered in '11-'16 model year Chevrolet and the GMC HD is infamous for cold-weather fuel flow problems, including the dreaded gel-up calamity that can leave you stranded in the bitter cold, waiting on a tow. Thankfully, the diesel aftermarket has developed solutions for all of the above, and we're giving each its well-deserved 15 minutes of fame in this article.
The Common Cummins Flex Plate Problem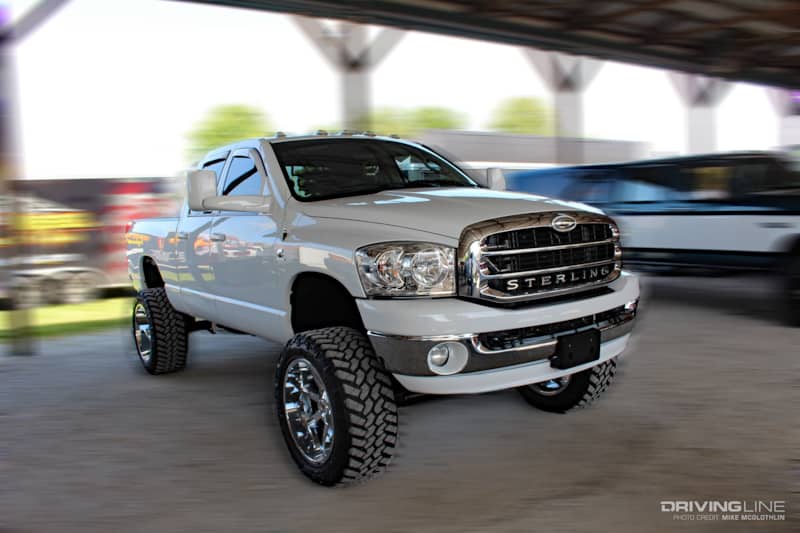 Big torque can lead to a myriad of problems in modern diesel trucks and no one knows this better than Cummins (i.e. Ram) owners. One problem that's frequent on both 5.9L and 6.7L Cummins-powered trucks equipped with automatic transmissions is related to the flex plate. Under load it flexes and twists, often causing the flex plate bolts to work themselves loose. In other situations, the flex plate bolts can even shear off completely. Loc-tite and nord lock washers have been used to combat the flex plate bolt walk problem, but neither is an ideal solution.
Doweled Flex Plate Option(s)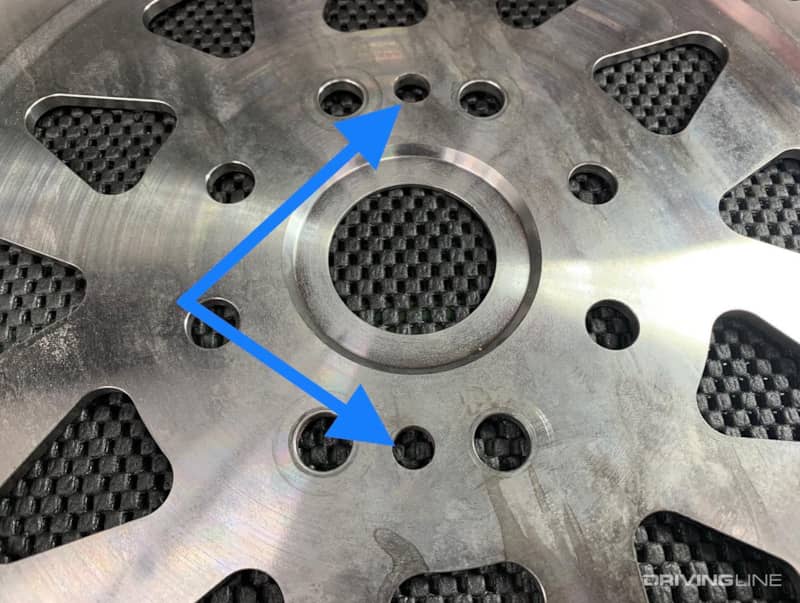 Enter LinCo Diesel Performance, a company that performs drive-in truck repair, rebuilds transmissions and also boasts a machine shop. Well aware of the Cummins' flex plate bolt problem, they developed a permanent fix. From the factory, Cummins crankshafts are drilled for dowels, so LinCo produced a jig to drill and ream holes for dowels in flex plates for a precision slip fit of 0.0005-inches. The dowels hold the flex plate in place, allowing for zero movement. LinCo builds this provision into its billet flex plates but also offers customers the option to send in their existing flex plate to be machined for one or two dowels.
The Cherry On Top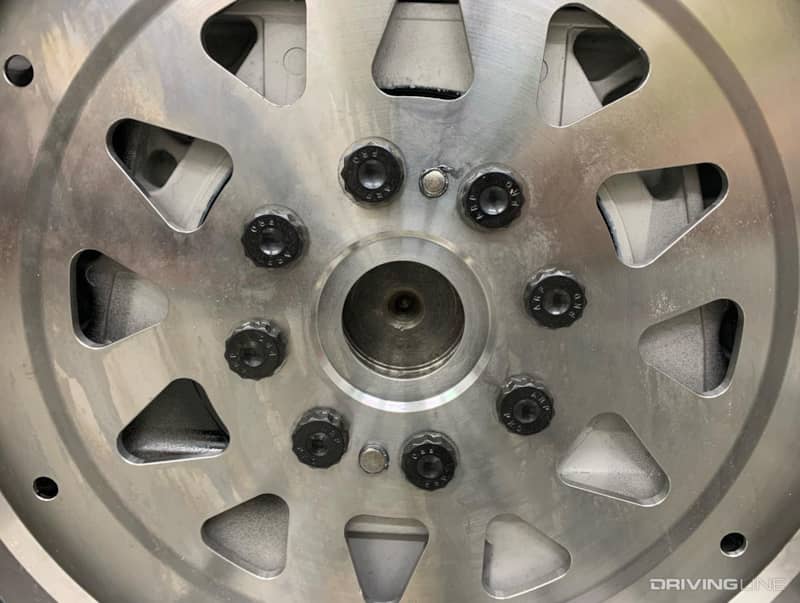 Going beyond adding dowels to the flex plate, LinCo also offers an Extra Long Flex Plate Bolt kit. Taking advantage of the amount of thread depth from the factory, LinCo's ARP long bolt kit provides 45-percent more thread engagement, along with 60-percent more contact area with the mating surface of the flex plate via the washer. The ARP pro series bolts carry a 190,000-psi tensile strength rating and come with ARP parallel-ground, hardened washers. The extra long flex plate bolts fit all '89-'18 5.9L and 6.7L Cummins applications and the kit retails for $89.99.
Cold-Weather Fueling Issues For The Duramax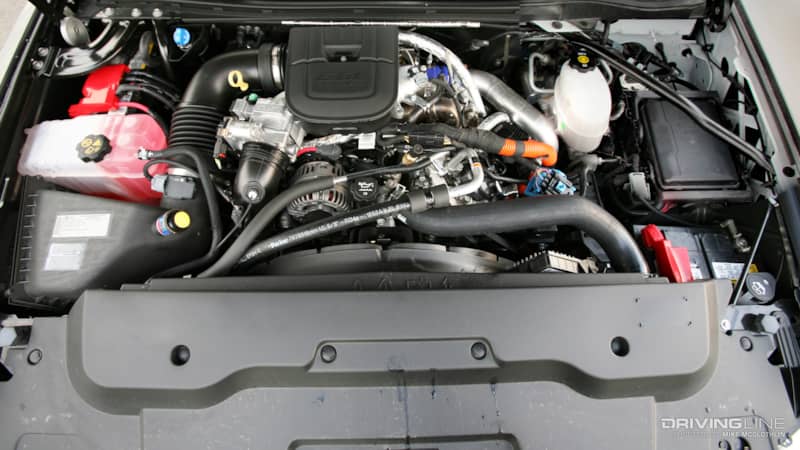 It might be spring according to the calendar, but the cold spells aren't over with yet, especially if you live in the northern swath of America or Canada. This means your LML Duramax-equipped '11-'16 Chevrolet Silverado or GMC Sierra HD is still in danger of a fuel gel up or fuel flow problems. From the factory, there is no mechanism for heating the fuel filter housing on the LML Duramax. And to add insult to injury the fuel filter is located (and suspended) on the passenger side of the engine, not in the valley as is the case on other V-8 diesel applications. The filter's location and lack of heat makes it especially susceptible to gel ups in frigid temperatures.
The Fleece Auxiliary Heated Fuel Filter Kit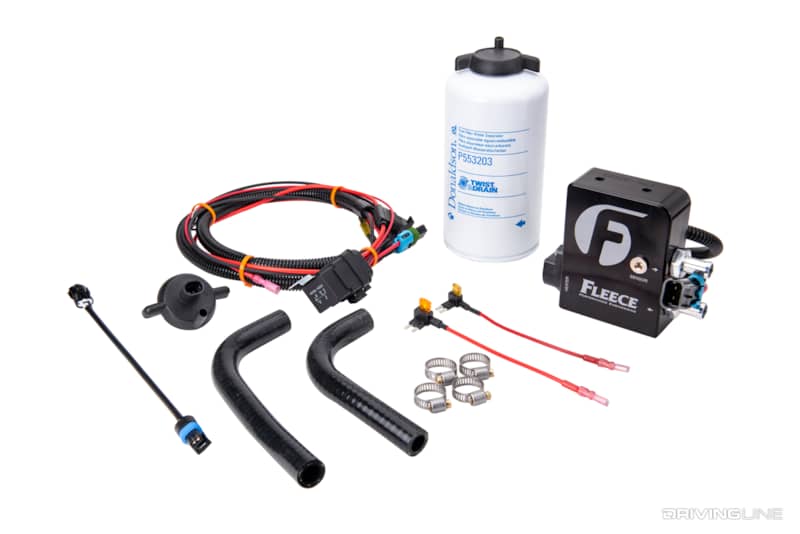 Stepping in to solve the problem, Fleece Performance Engineering introduced its auxiliary heated fuel filter kit for the LML Duramax. Intended for '11-'16 GM HD's that've been outfitted with a positive pressure aftermarket lift pump, its kit replaces the factory fuel filter housing and also does away with the factory fuel primer bulb. Further, it mounts in the OEM location, making it a direct factory replacement. The Fleece kit entails a wiring harness and fuse taps, a water-in-fuel (WIF) sensor and adaptation harness, a fuel filter base with the integral fuel heater and fittings, a 3-micron Donaldson fuel filter and water separator and pre-formed hose and hose clamps. The temperature switching on point is 28.4 degrees F (give or take 5.4 degrees F), which means it kicks on well before diesel fuel begins to crystalize.
15 Years Of Trouble—The 68RFE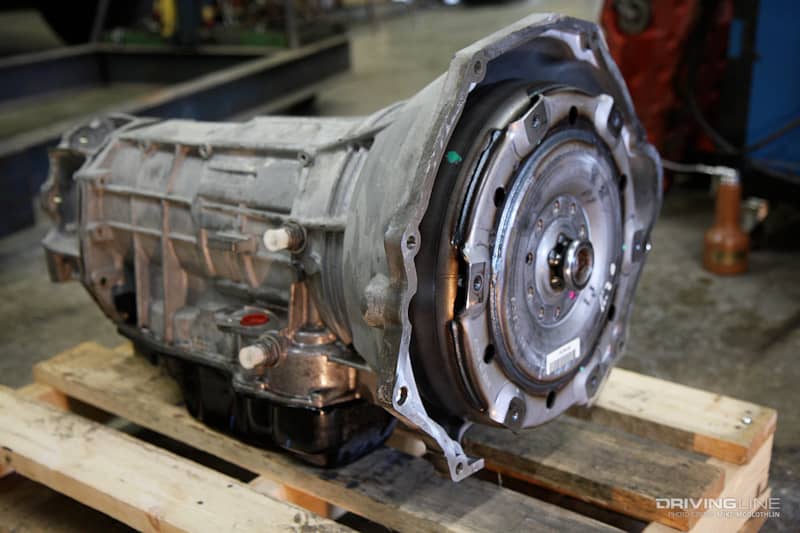 More than fifteen years after first being released, the six-speed Chrysler 68RFE automatic transmission behind the 6.7L Cummins is still notorious for failure. Its common failure points include the Low/Reverse sprag self-destructing when boosted, four-wheel drive launches are performed in First gear, Overdrive clutch (and hub) failure and 4C clutch failure—predominantly when the 68RFE is in Fifth gear. On top of that, the 68RFE is expensive to build and improve upon, with many performance versions selling for $7,000 or more. Worse yet, even when "built" to handle high horsepower (700-plus hp) durability still seems to evade the 68RFE.
WP Developments' Full Manual Valve Body 68RFE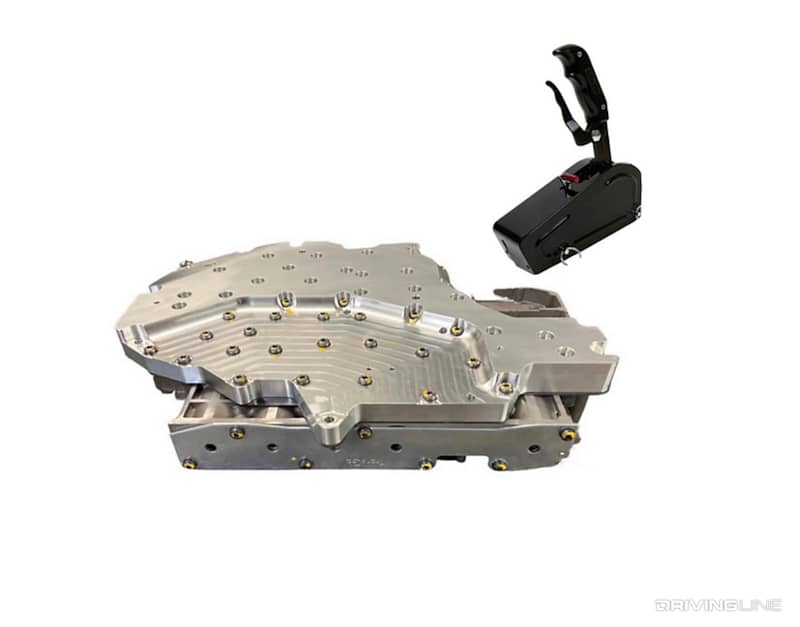 Instead of continuing to perform 48RE swaps in 6.7L Cummins-propelled '07.5-newer Rams (the 48RE being the four-speed automatic used prior to the 68RFE), the folks at WP Developments decided to invest R&D time into making the 68RFE live behind high-horsepower. In early 2023 the company broke news that it had developed the first full manual valve body version of the 68RFE. Its system turns the 68RFE into a four-speed by using Second gear as first, Third gear as second, Fourth gear as third and Sixth gear as fourth. By eliminating First and Fifth gear, WP Developments effectively eliminated the 68RFE's most problematic gears.
A Potential Game-Changer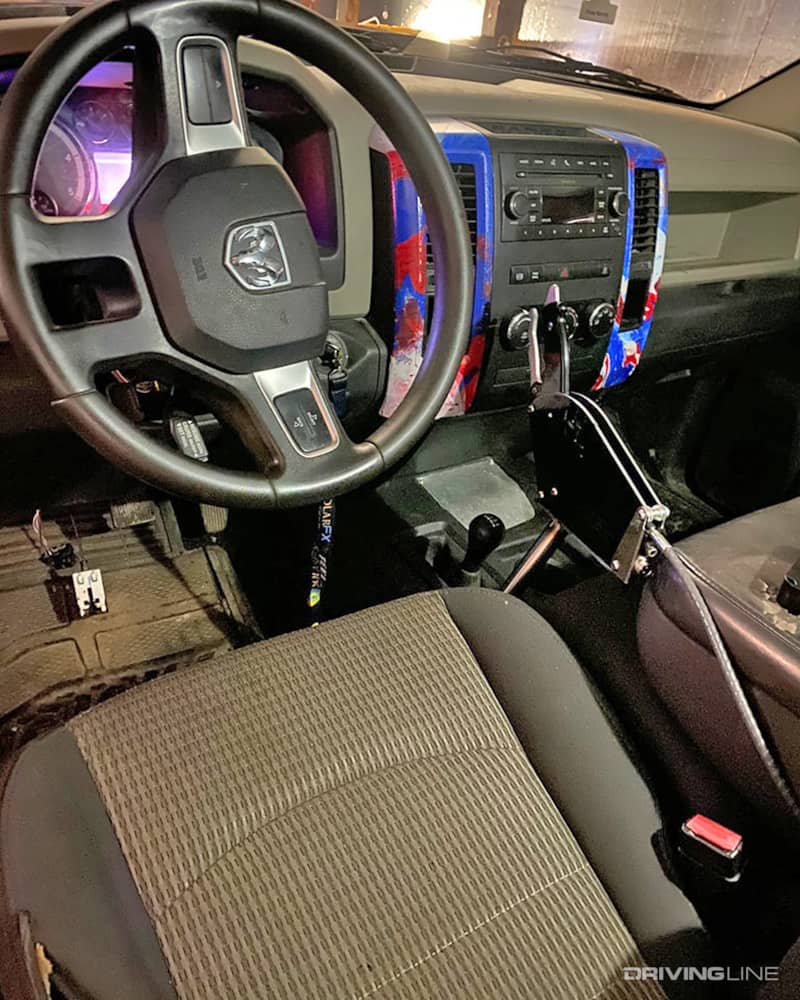 Further benefits of WP Developments' full manual valve body are that it does away with the problematic Solenoid Switch Valve (SSV), which is notorious for bore wear that causes eventual 4C and/or Overdrive clutch failure thanks to cross leakage and pressure loss within the transmission. The manual valve body also makes torque converter lockup and the overdrive shift available on demand for the driver, with both events being carried out at the touch of a button. In both high-powered street trucks and the drag racing realm, look for this 68RFE breakthrough to be a game-changer. It promises to bring durability to the 68RFE platform while at the same time allowing '07.5-'current Ram owners to keep the transmission their truck originally came with.
More From

Driving Line
We've definitely been down this road before. For further engine-saving and performance-enhancing diesel parts, look no further than these problem-solving bolt-ons.