Less Weight & More Grip: New Tires & Wheels for Our Budget C5 Corvette Project
Where we last left off I'd just purchased what had to be one of the cheapest running C5 Corvettes on the market: a relatively rare '99 Fixed Roof Coupe model with 170,000 miles on it.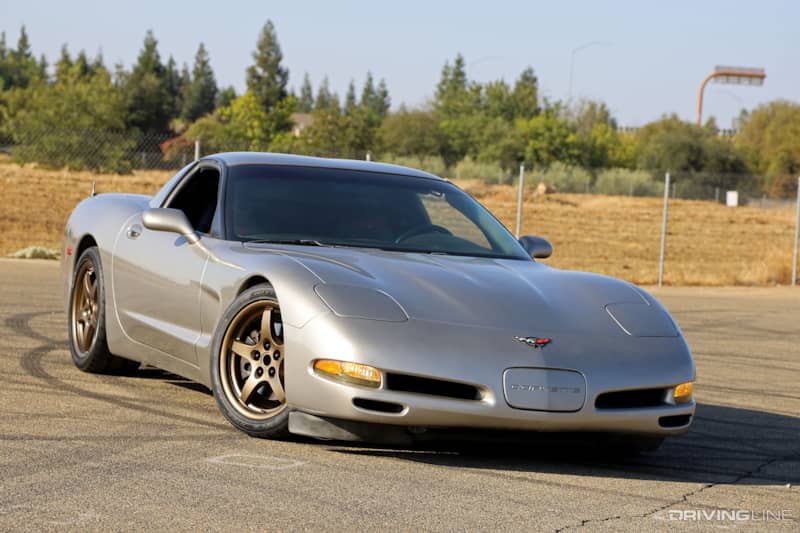 It had upgrades to the engine, but it was also need of a little work—with a power steering fluid leak, non-functioning air conditioning and other small issues. It also needed tires.
Replace & Upgrade
Having not been driven much for half a decade, all the tires were in a relatively sad state, worn from both use and from years of sitting. So the first thing I did after addressing the leaky power steering system was to figure out a new wheel and tire setup.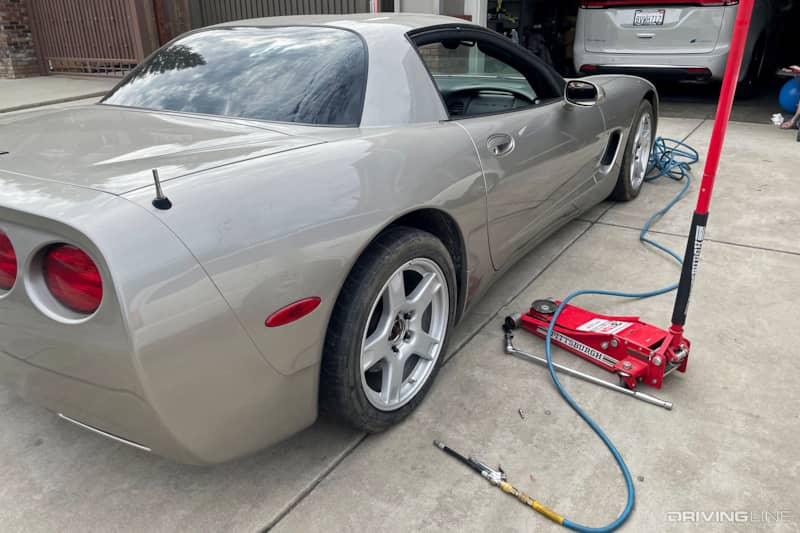 When I bought the car it came with two different sets of wheels, the factory '99 "Wagon Wheel" five-spokes and a set of the factory optional Speedline magnesium wheels that were a pricey $3,000 add-on when the C5 debuted.
As with most project cars I've had, my first thought was to go with aftermarket wheels. But the more I looked at the magnesium wheels, the more I liked them.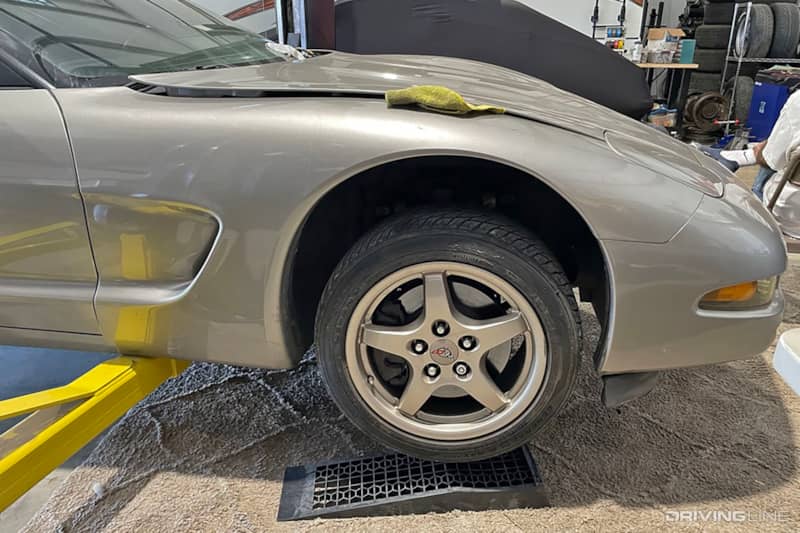 The only thing I wasn't a fan of were the factory staggered diameters and widths that came on all C5 Corvettes, in this case 17x8.5-inch in the front and 18x9.5-inch in the rear.
Consider it "OEM+"
I wanted to run something larger and wider on the front of my car. So rather than fitting a set of aftermarket wheels, I decided to source two more of the rear 18"x9.5 magnesium wheels to build a "square" setup.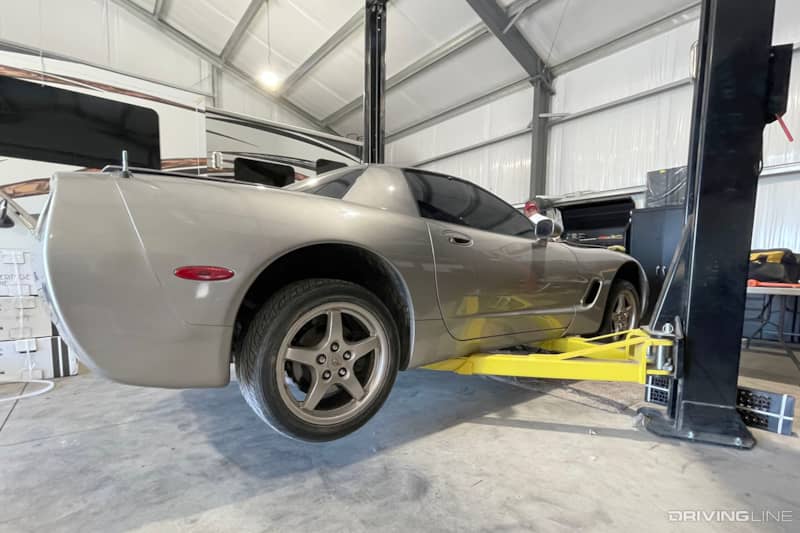 One of the great things about the C5 Corvette is its ability to run wide wheels and tires in both the front and rear— and there'd be no issue whatsoever fitting the 18x9.5-inch wheels in the front. And at just 19.5 pounds each, the magnesiums are also quite light.
As an added touch, I decided to have the wheels refinished in triple bronze powdercoat, which I thought would contrast nicely against my car's Pewter Metallic body color. It'd also clear up some of the curb rash the wheels had seen in their 20+ years of life.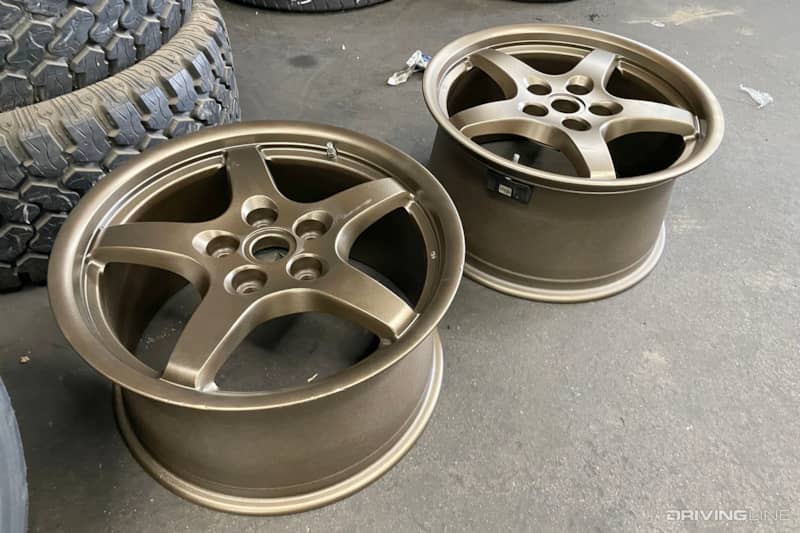 Next it was time to choose the tires. For me this wasn't a hard choice: Nitto NT05 max-performance tires would be a perfect fit. Having run these tire in the past on my Honda Civic Type R and Volkswagen GTI, I had first-hand experience with its capability on both the track and street.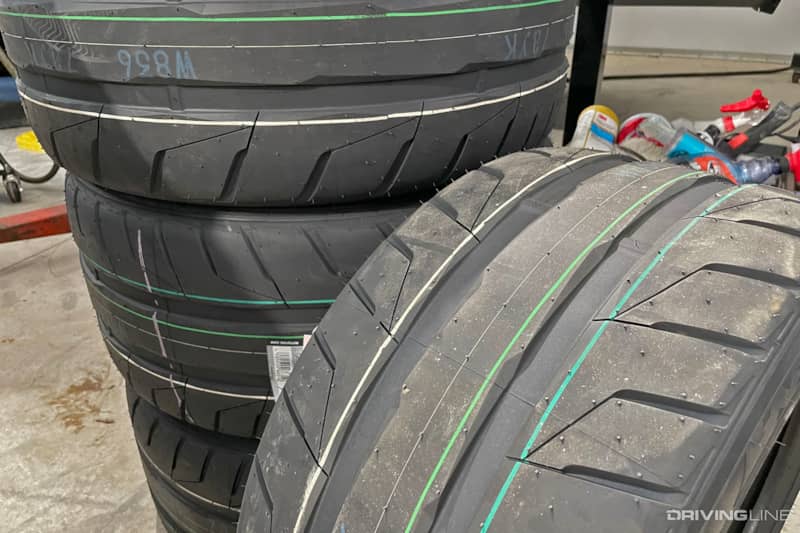 And because this Corvette is going to be more of a weekend warrior than a daily driver that I'd be putting endless miles on, I knew the NT05's performance, comfort and longevity would fit perfectly with my goals.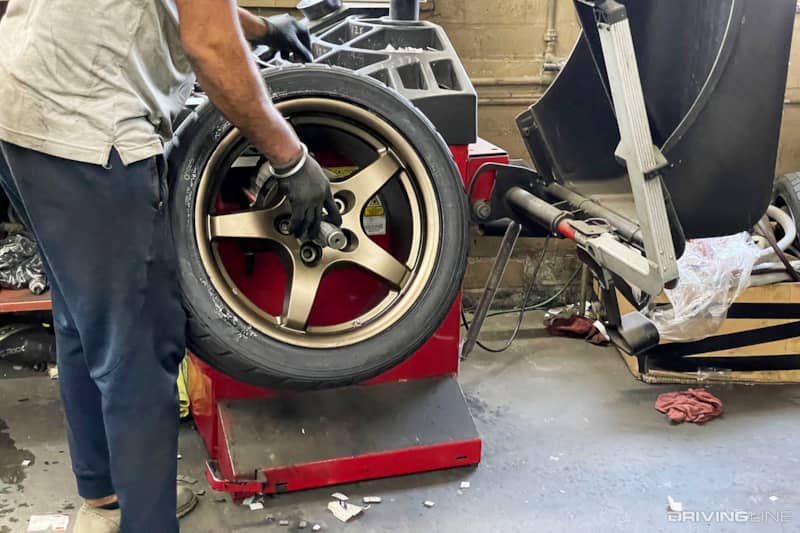 From Staggered to Square
Now, with 18x9.5-inch wheels all around, I could run the same size tire on each corner as well, settling on a 285-35-R18 size. A lot of C5 owners go even wider, but this would be still a substantial improvement.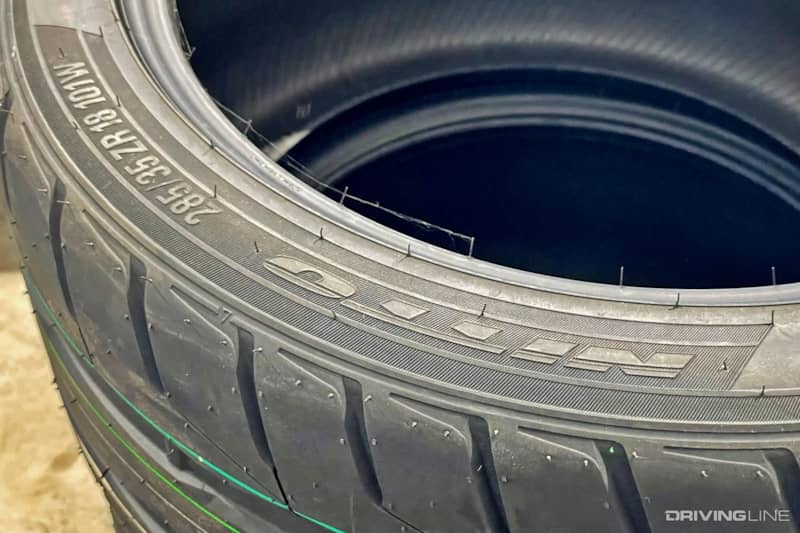 Just as importantly, the C5 Corvette chassis is known to benefit from greatly from switching to a square wheel and tire setup, with huge improvements in both front end grip and overall balance.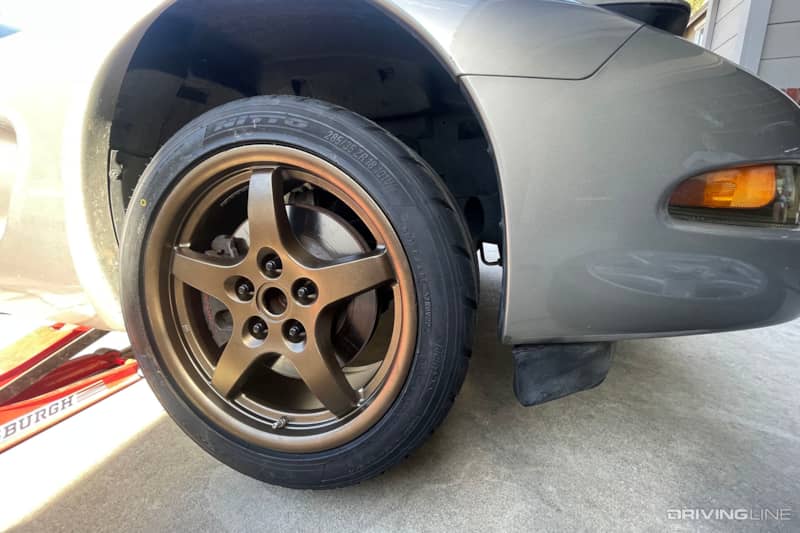 As I expected, there were no problems regarding fitment as I was running factory option wheels designed specifically for the C5. Everything went right on, even with the larger front sizing.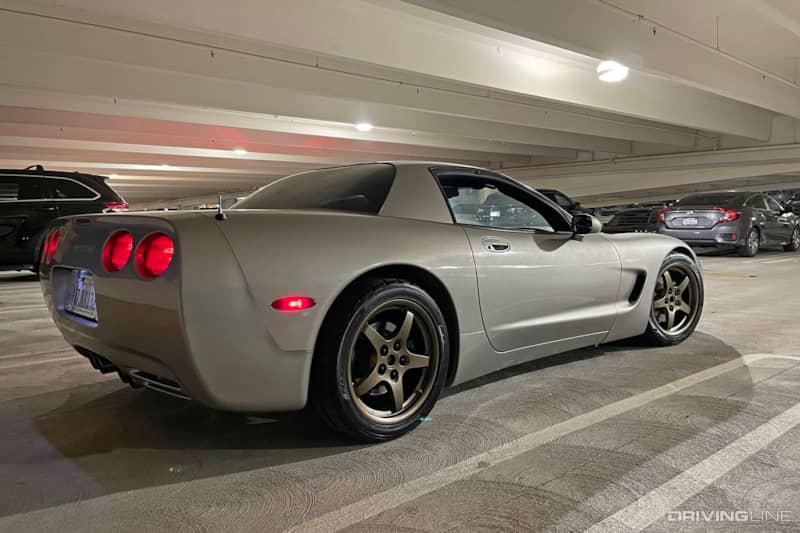 Better Grip & Better Looks
Needless to say, going from old, worn out stock-sized tires to brand new square set of 285-width Nitto NT05s made a massive difference in both looks and performance, and it was all noticeable immediately.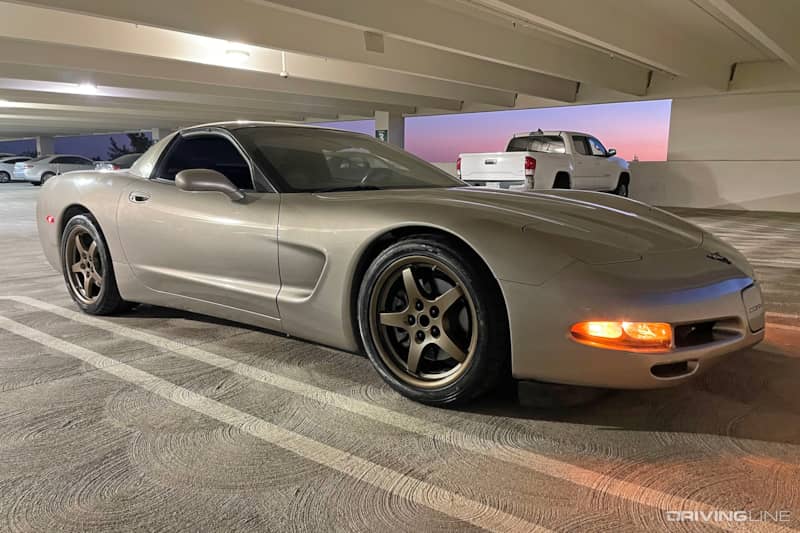 Even in normal driving, the improved grip from the front end is obvious. There's no rubbing anywhere, and best of all the car just has an eagerness that wasn't there on the stock staggered setup.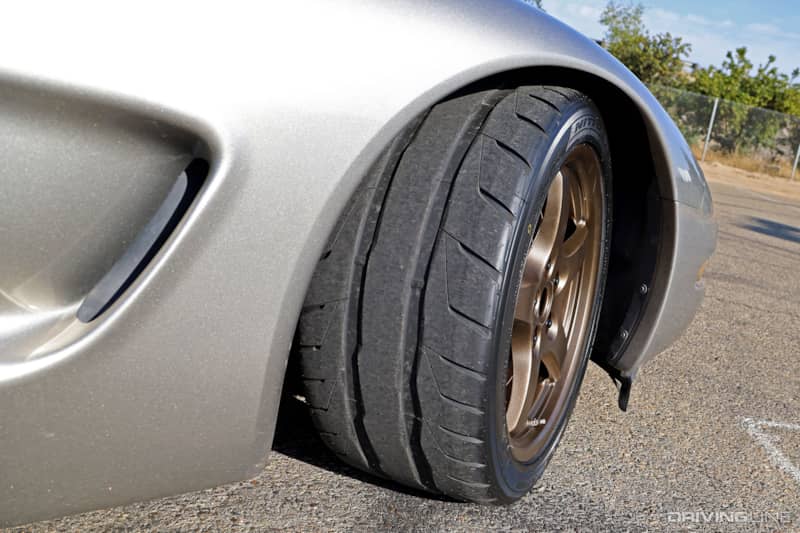 Additionally, because my car is making somewhere around 100 horsepower more than it did when stock, the wider, stickier tires are a welcome addition to help get that power to the ground and to "re-balance" the C5 to its extra power.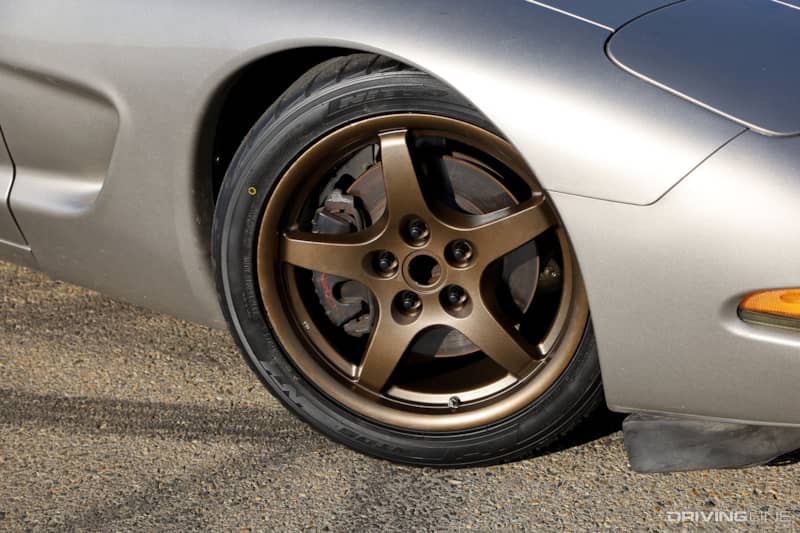 Finally, there's the look. It's aggressive without being obvious, and to an untrained eye, it could almost pass for stock. As a first upgrade for the car, I couldn't be happier.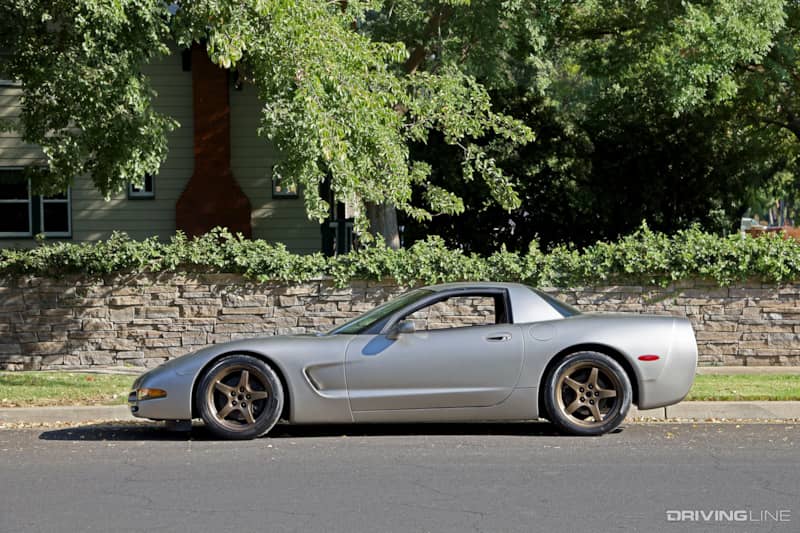 My next plan of attack is to address the interior, which has more than its fair share of worn items that could be both replaced and upgraded—and I'm also looking forward to a proper shakedown drive in the local mountains.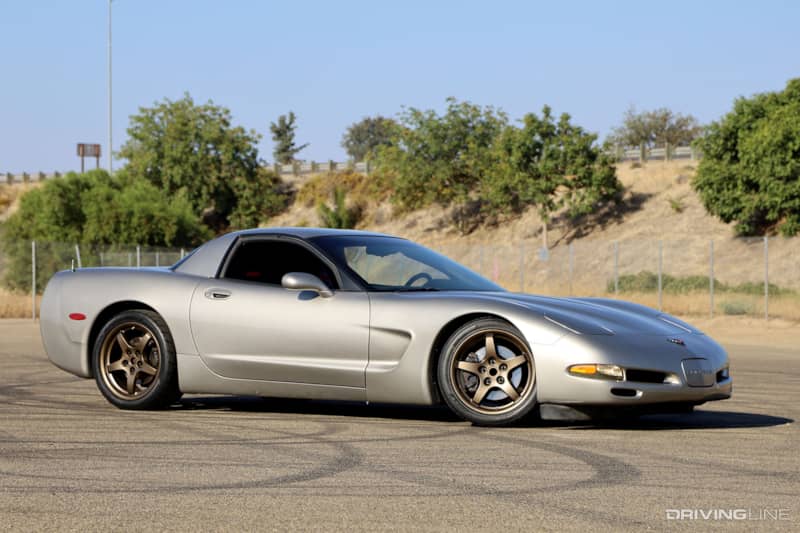 There's still plenty of work to do on this low-budget C5 project, but things are off to a great start.