Budget C5 Corvette Project Car Update: All The Little Things
Despite the ongoing inflated prices across the used car, and especially the used performance car market, the C5 Chevrolet Corvette continues to be one of the best values you can find.
And we are even more convinced of this argument after taking ownership of a 1999 Corvette Fixed Roof Coupe with a moderately upgraded LS1 engine and a six-speed manual transmission.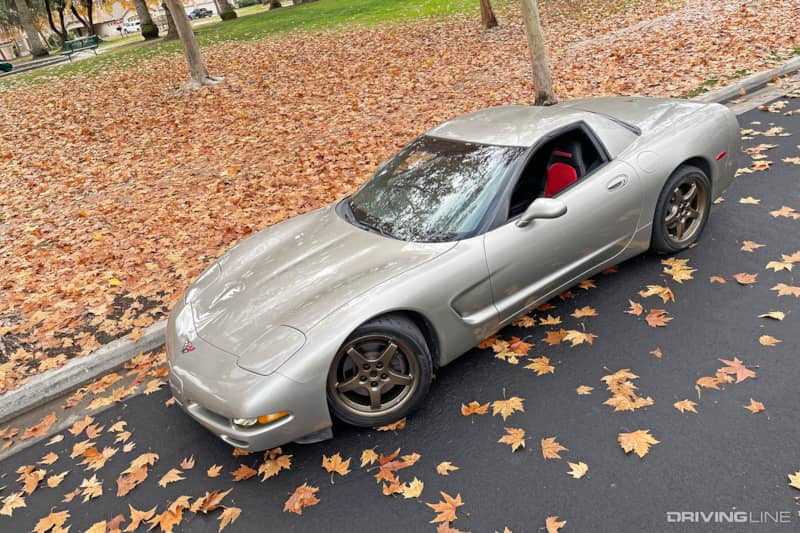 Right off the bat, we replaced the stock, staggered wheels and aging tires for a fresh set of Nitto NT05 maximum performance tires mounted on 18" x 9.5" factory option Speedline magnesium wheels all the way around—and the difference in both traction, handling and looks has been transformative.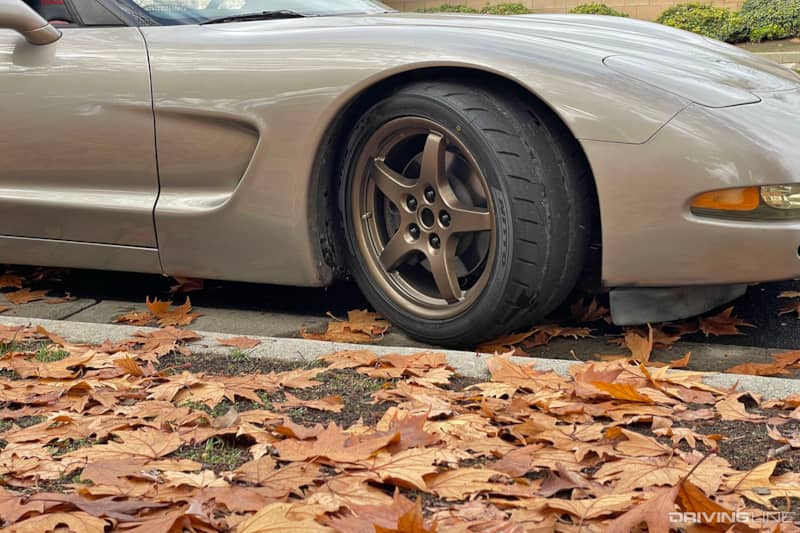 While the wheels and tires make for big smiles every time I hop behind the wheel or just take a glance at the car when it's parked, there's lots more work to do as I take this bargain-priced 'Vette and attempt to turn it into a well-rounded weekend warrior and track-ready V8 toy.
The Little Gremlins
Fortunately, the fundamentals on this car all seem pretty good. The motor is healthy, it's fast, fun and sounds great. And while there's room for improvement from a performance standpoint, the steering, suspension and brakes all seem to be in good working order.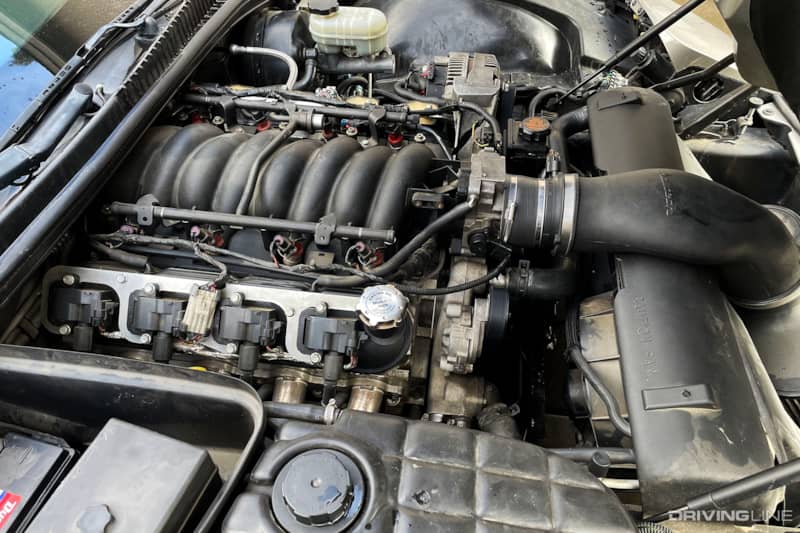 But, it is a 23 year old car that's spent the majority of the last several years parked, so there are plenty of small, nagging problems that I've been working through. And many of these are pretty common to C5s.
For starters, before I could even drive the car we replaced the power steering pump and pulley—you couldn't turn the wheel without dumping power steering fluid everywhere.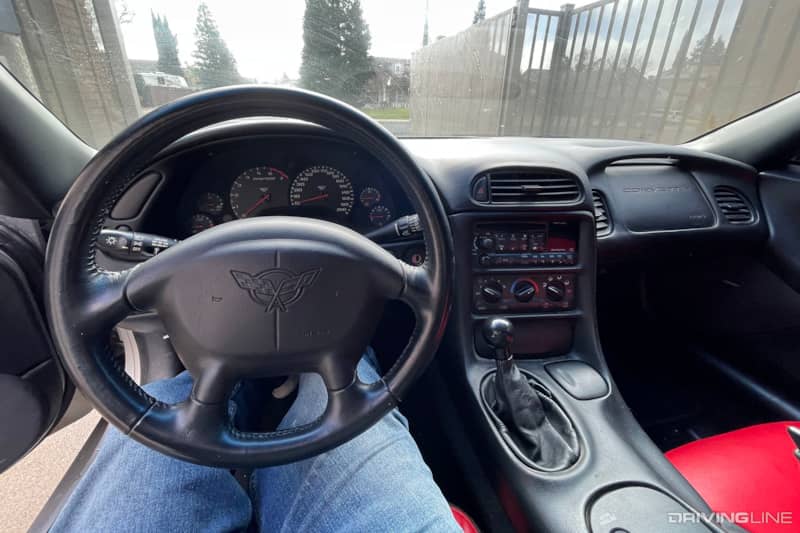 Then there are the headlights didn't work quite right. They'd either refuse to open, open at random times when I didn't want them to or get stuck halfway in a "sleepy eye" position.
It seems the culprit is a set of aftermarket HID bulbs and ballasts which have caused the electronics to go a little haywire, so I'm planning to replace those with stock bulbs and harnesses to see if I can have functioning headlights again.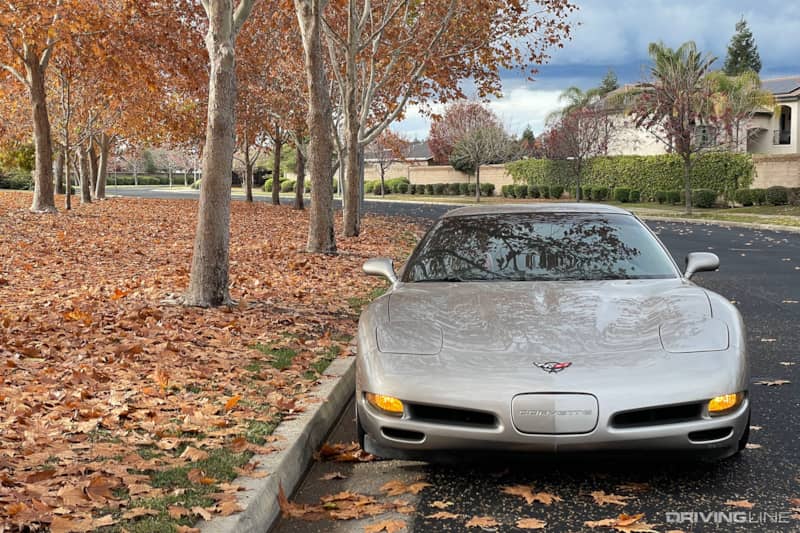 Then there's the air conditioning which doesn't work, and was one of the reasons the car was priced so cheap when I bought it. I've gone back and forth of whether to fix it or just to leave it, or delete it completely.
It gets mighty hot here in Central California during the summer, and if the 'Vette was my daily driver I'd surely have the AC fixed. But this is mainly a weekend car, usually driven when the weather is nice with the windows down.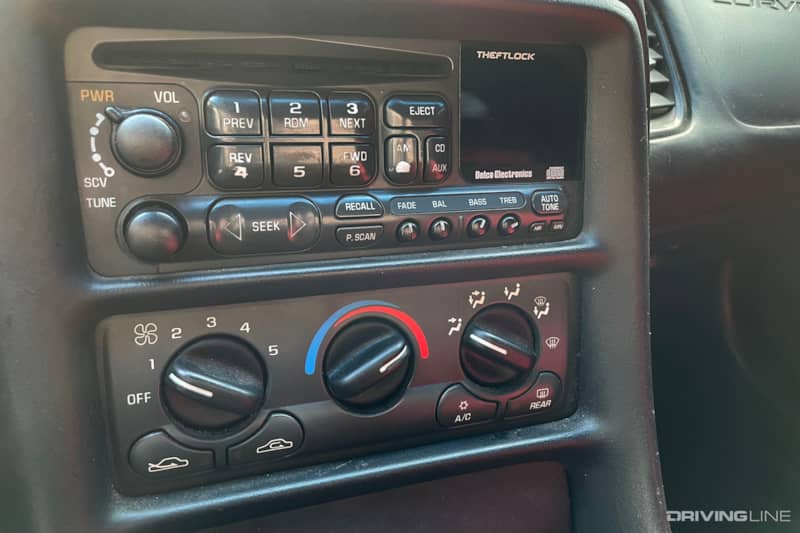 My eventual plan is to prep the C5 for track day use, so the air conditioning isn't a high-priority and I'll likely invest that money elsewhere. Hey, at least the heater works on the cold, wet winter days we are currently experiencing.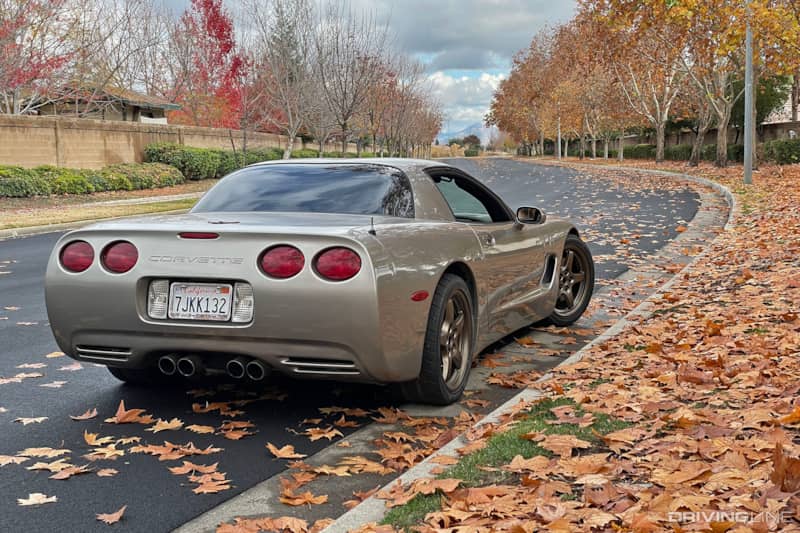 Interior Makeover?
And speaking of potential track use, that brings me to the next area: the cockpit. The C5 has never been known for its high quality interior, though I do think those criticisms are a little exaggerated given the context of the car.
With that said, there are some key areas that can be upgraded relatively easily and make a big difference.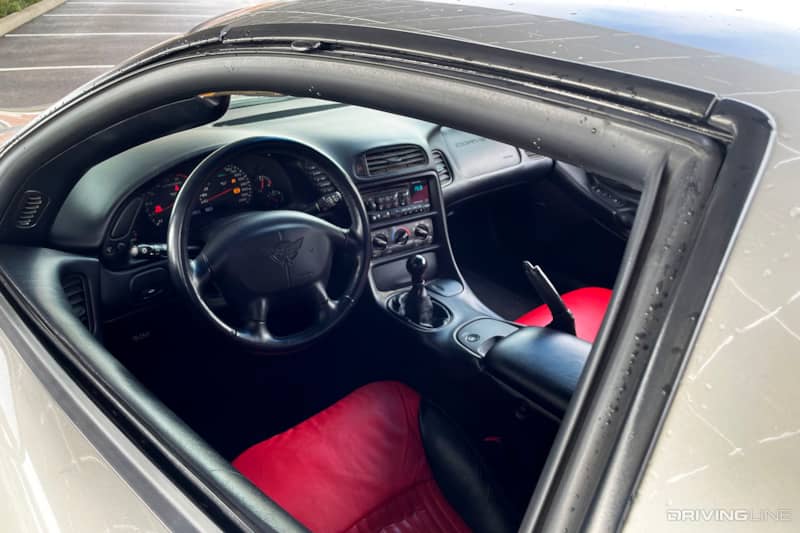 The stock shifter in this car has already been upgraded to a factory shifter from a C6 Corvette, but I'm thinking a new shift knob might add some more interesting character.
Then there's steering wheel, which I plan to replace with a smaller, lighter racing wheel which should also help diminish the dreary "plastic fantastic" vibe of the cabin.
Finally there are the seats. My car has factory two-tone C5 Z06 seats which look decent, but the OEM seats are one of the biggest downsides of the C5 platform when it comes to track use, and replacing these with functional racing seats is on my short list of upgrades.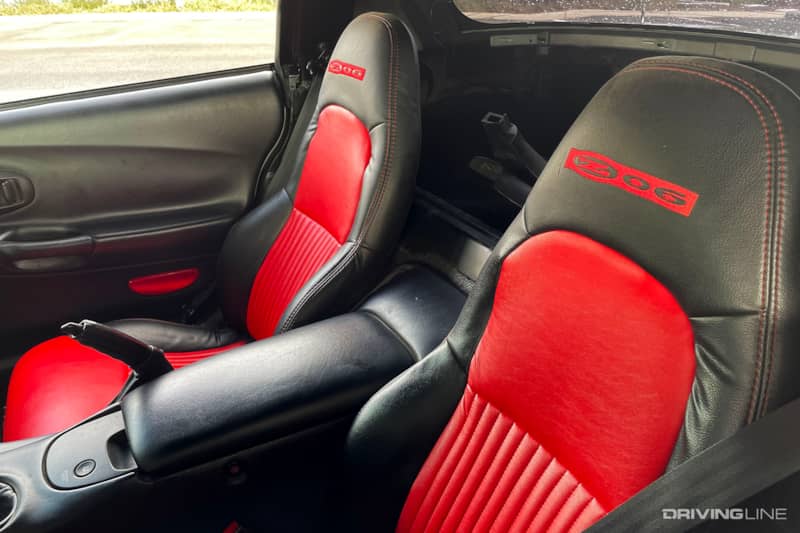 Not only is this a common upgrade in the Corvette community, I learned firsthand when I tracked my S550 Mustang GT that having seats that properly hold you in place makes a huge difference.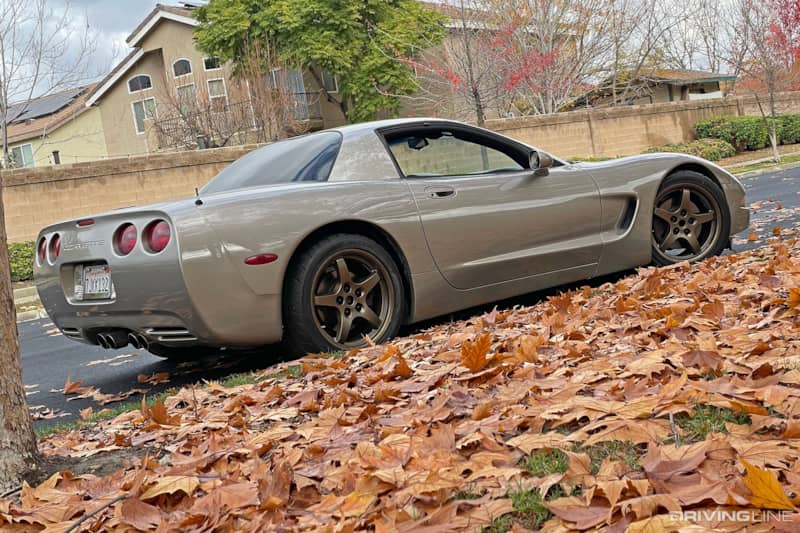 Plan of Attack
Between dad duties, the holidays and a couple other project cars I've been juggling progress on the Corvette hasn't been as quick as I'd hoped, but that will change with the coming of the new year.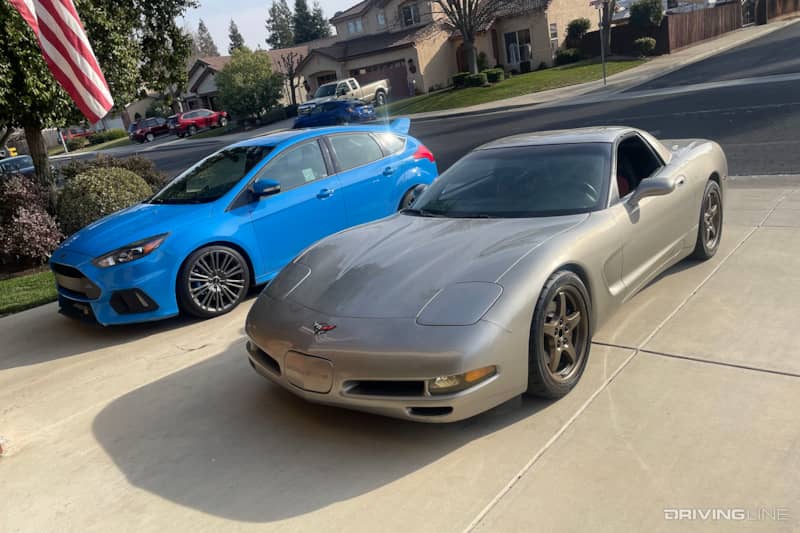 I've gathered some parts to start fixing and upgrading some of the aforementioned issues, and once those are sorted it will be time to move to the suspension, brakes and cooling to get this car ready for the track.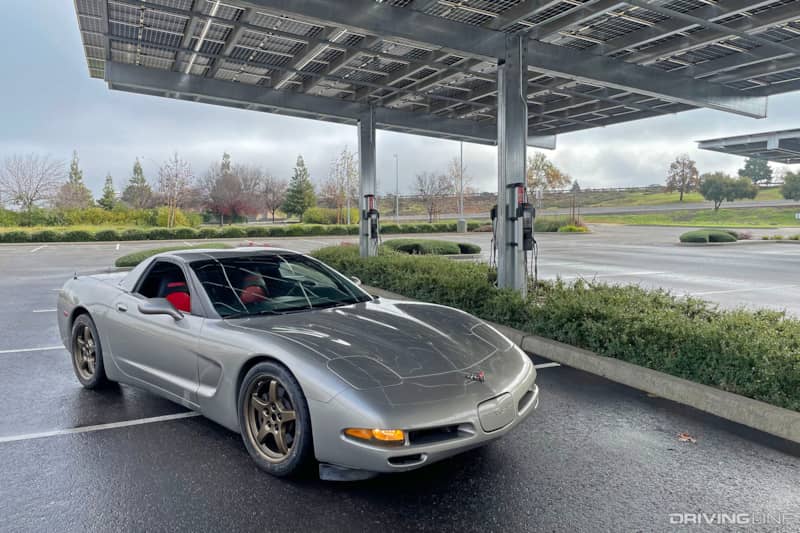 With its fresh, grippy Nitto tires and intoxicating engine sound, I've had a nice little taste of what this car's capable of when it's properly sorted, and now it's time to make good on that potential.
More From

Driving Line
Whether it's the C5, C6 or C7—there's really never been a better time for the modern, front-engined Corvette to shine. Here are some reasons why.