Look But Don't Touch: Porsche 918 Spyder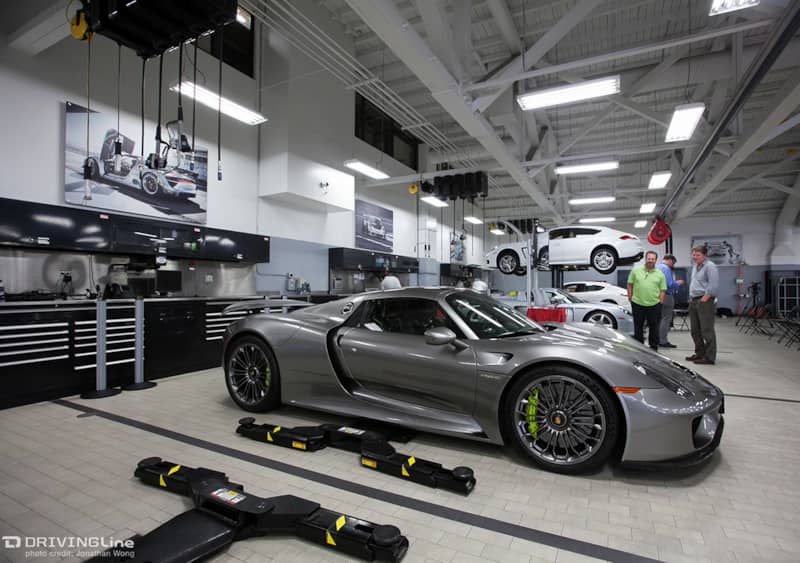 There were clear instructions to not shoot the serial number of the car. No actual driving time. Can't sit in the driver's seat and make "vroom-vroom" noises to my heart's content. A very unspoken but clear directive to see with my eyes and not with my hands. Only a Porsche mechanic was allowed to fired it up for a few seconds, shutting it down promptly before others could gather around it. The Porsche 918 Spyder commands respect, and these are but a few simple rules to follow for Rusnak Pasadena's private reception to invite some of their best local customers to come and see the hybrid hypercar with little distraction.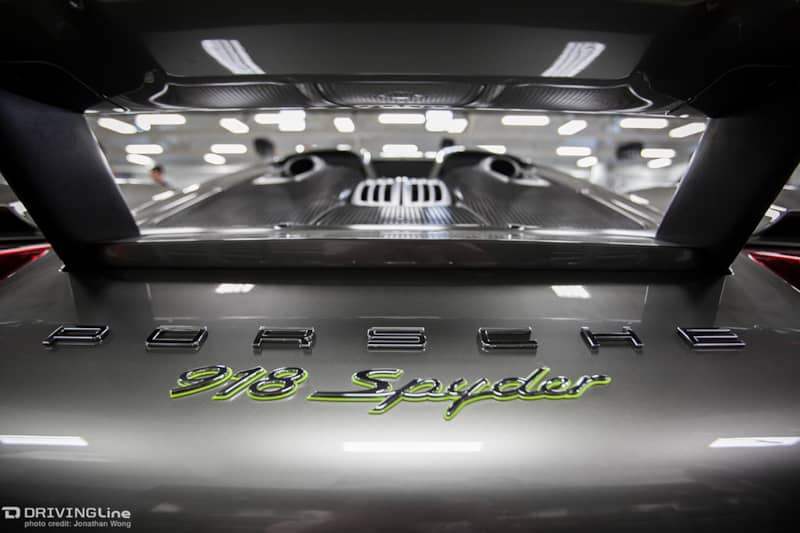 I've seen the car before at the past two LA Auto Shows but between hordes of press standing around or waiting a turn to sit inside, it was nearly impossible to get a clean shot. Now I got to see it with the doors and front compartment propped open so I could actually see the carbon fiber detailing.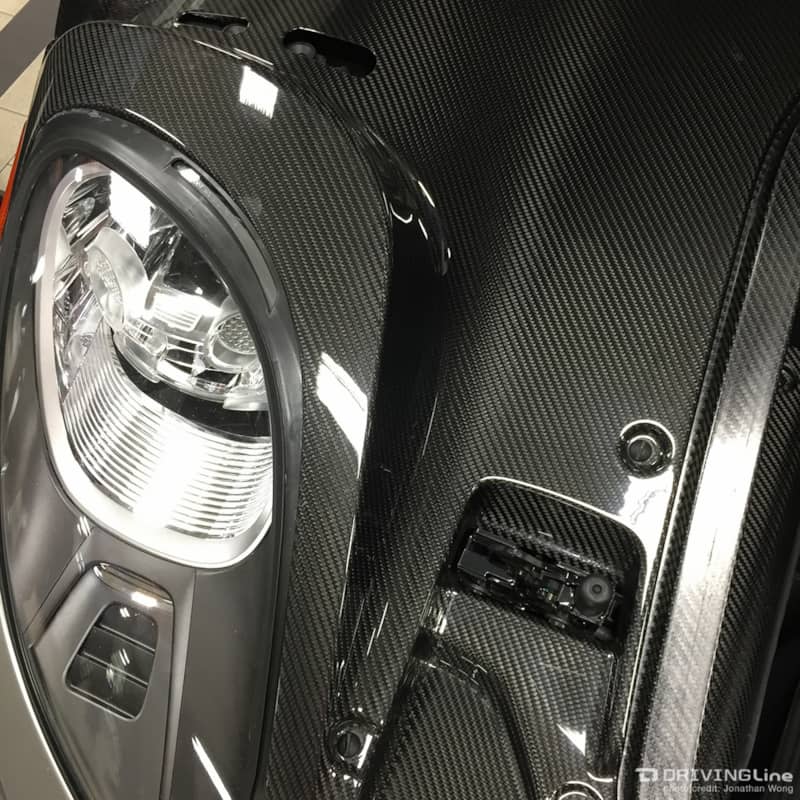 Powered with a 608hp naturally-aspirated 4.6L V8 and a pair of electric motors (one positioned in the front and back of the car) to add another 279hp, the 918 Spyder has a total output of 887hp, and based on driving mode, can be as quiet as the Prius you tailgated this morning or as loud as a Porsche hypercar should be. Even that quick startup from the mechanic demonstrated just how awesome it sounds once you press that 'engine start' button.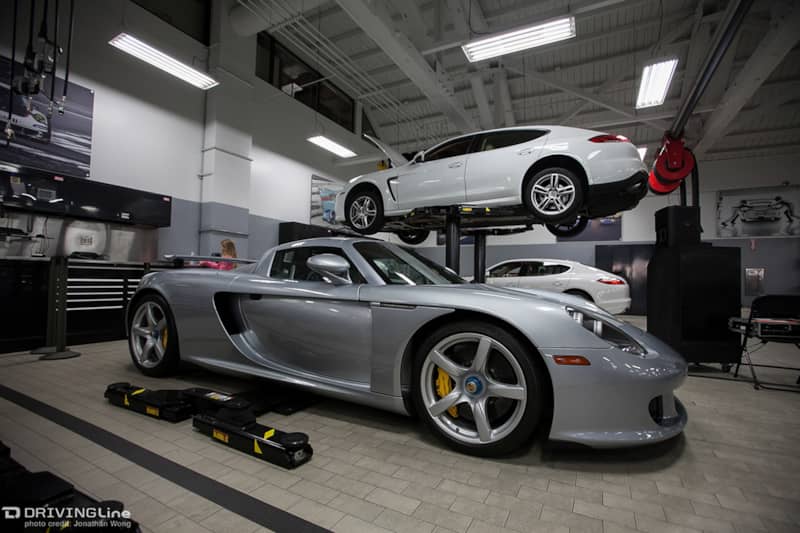 It's safe to say that the 918 Spyder wouldn't have been made possible had it not been for its predecessor, the Carrera GT supercar. Though it's 10 years older, this sibling remains timeless and an achievement in technology, just like the 918 is now.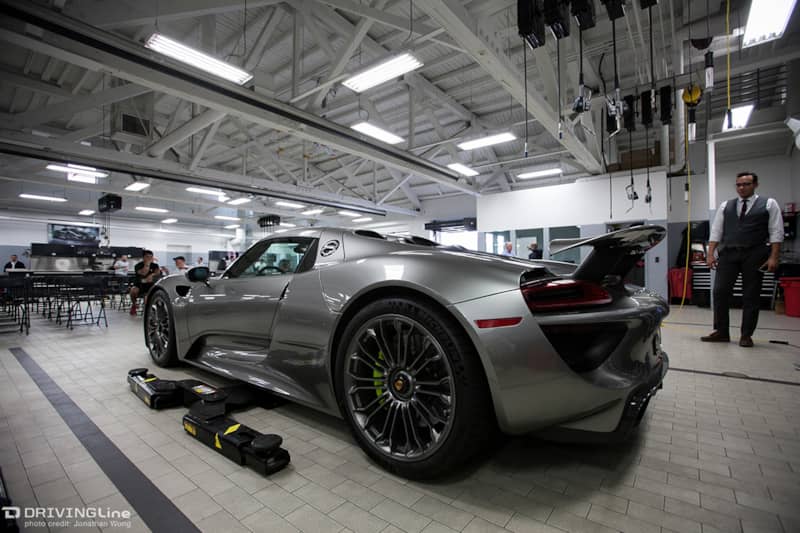 The vast majority of us will most likely never sit in one, start up or ever drive the Porsche 918 Spyder, however, we can do the next best thing, which is to stand around, take as many photos as possible and soak in its beauty until someone literally stops you.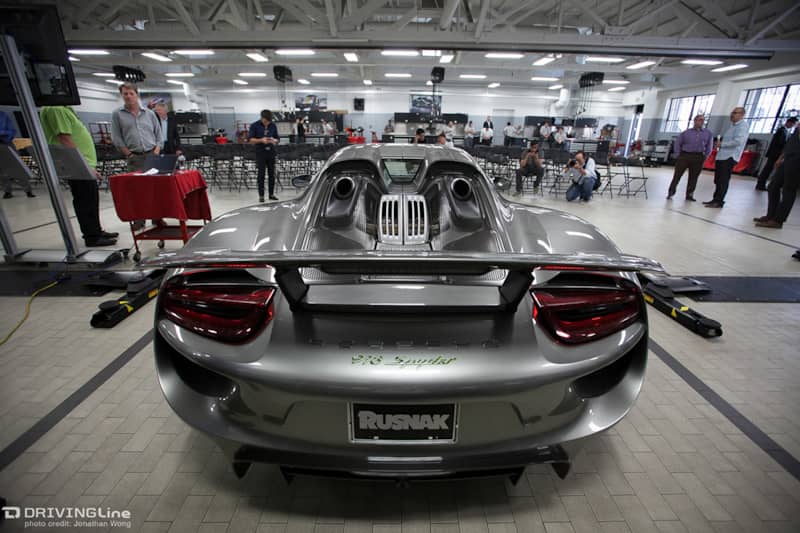 (Many thanks to iD Agency and Rusnak Pasadena for actually letting us get in and make vroom-vroom noises. Just kidding!)