Mall Crawler No More: Lexus Goes Overlanding with GXOR Concept
It seems that the overlanding trend grows stronger by the day, and it's not just aftermarket companies and owners who are getting in on the adventuring. This week Lexus jumped into the fun with an overland-themed concept build of its own.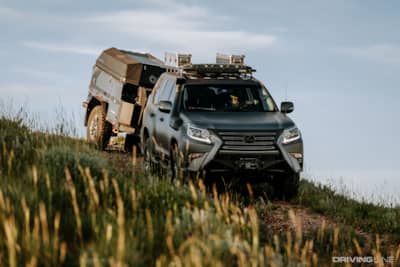 Toyota's pickups and SUVs are favorites among the overlanding community, and while their luxury-laden cousins from Lexus aren't quite as common on the trails, they still offer a ton of potential and all-terrain capability, along with a heavy dose of comfort.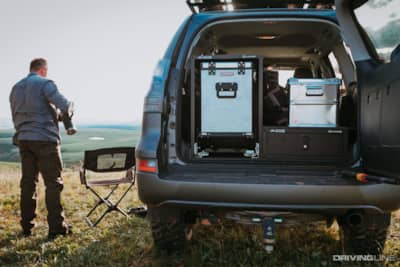 To demonstrate this, Lexus took a brand new GX SUV and went full Overland with it, beginning with a full ICON suspension with remote reservoirs, billet control arms and delta joints. That allows the rig to accommodate larger all terrain tires and F-Sport wheels.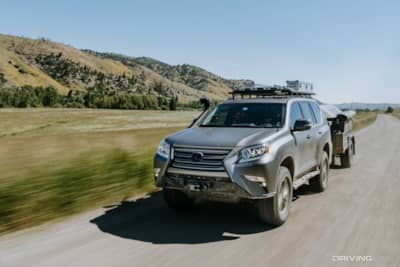 Elsewhere there's a new front bumper with a hidden winch, large roof rack, LED light bars and a Safari snorkel. The underbody has also been reinforced to help protect it from the terrain.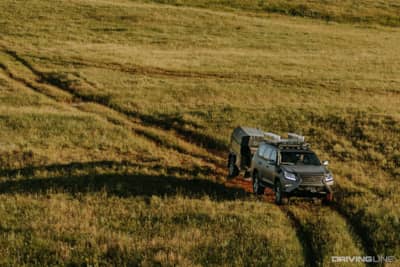 Last but not least, the GXOR Concept tows around a Patriot Campers X1H trailer, which features an automatic hard top and is designed specifically to be towed while off-roading.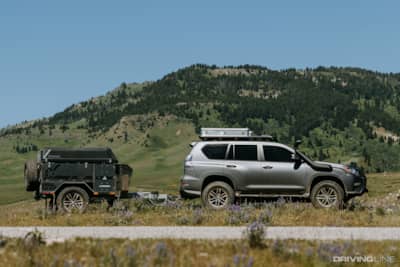 While the GXOR Concept is nothing that any enthusiast couldn't replicate themselves, that was exactly the point. Lexus says the project was inspired by other GX owners who have transformed their vehicles to be much more than suburban family haulers. We suppose you can call it a factory-sanctioned mall crawler with some edge.
Still in that overland mood? Check out the video from our Rigstock overlanding meet.