Meet the Ferrari Taking on Formula Drift
As the drift world gears up for Formula Drift Long Beach 2018 season opener, the excitement level is about to get turned up a few notches! Ready for this? Drifting in the U.S. for the first time, Federico Sceriffo is ready to tackle the season in a Ferrari 599 GTB Fiorano.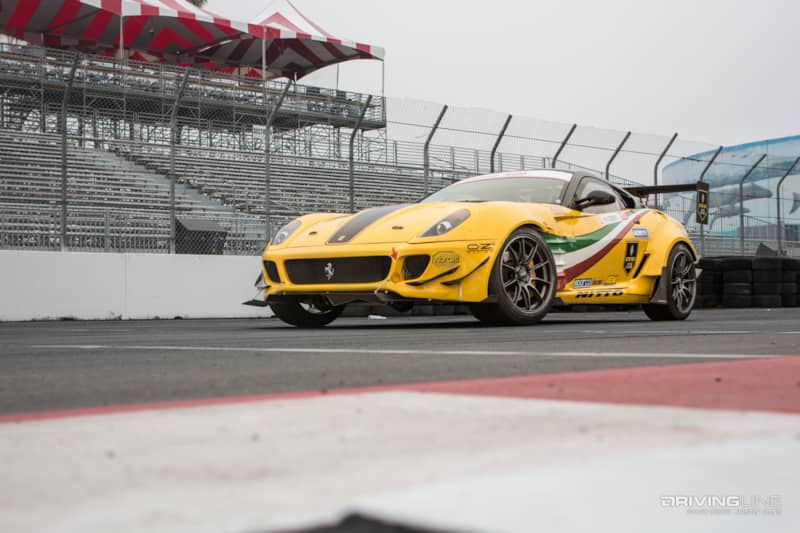 Coming from Milan, Italy, Federico has been drifting professionally since 2004 throughout Russia, Japan, China and Europe. While he's attended a Formula Drift Long Beach event in the past, this will be his very first time drifting in the U.S. "As you guys say, it was on my bucket list," jokes Federico.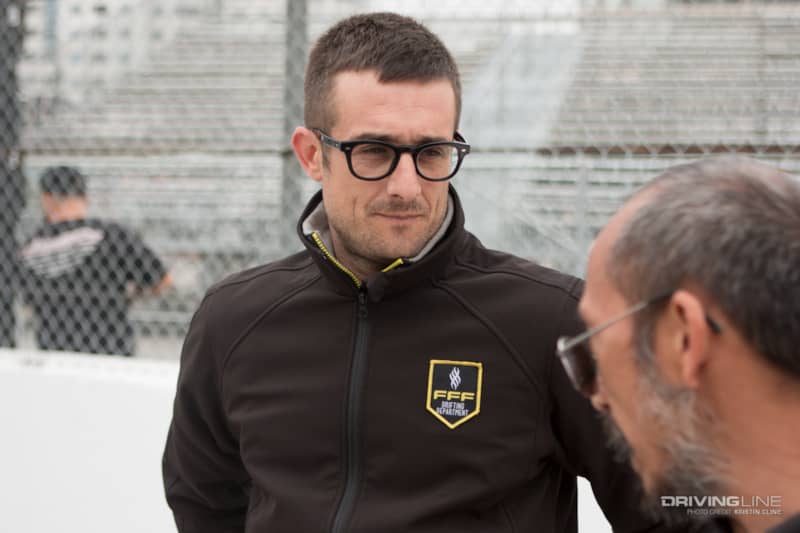 Competing in the U.S. isn't the only thing that's new to him, a Ferrari is not his normal driving platform. "I drive anything that has four wheels and an engine!" Federico answers. He goes on to describe what an honor it is for him to be here, and in this car. Seeming giddy as he looks at the 599 sitting on track at FDLB, "What people probably feel when they see it, I feel the same. It's not normal to drift with a Ferrari, it's also not normal for me. I do it because it's what life gave me as a chance. When I jump in her, I don't think it's a Ferrari—it is my armor, my battle horse."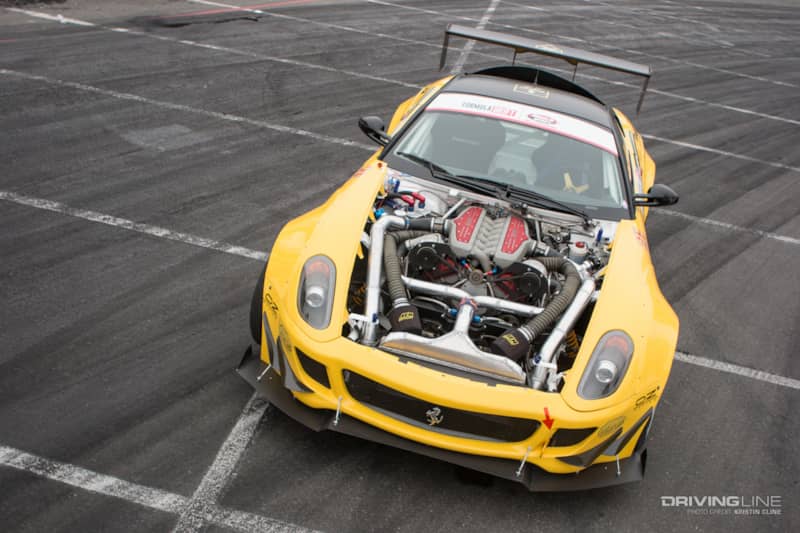 While the 599 comes stock with a V12, an aluminum chassis and a reputation for being the most drift-happy oversteering Ferrari model in the line-up, there's a lot that was done to get this one ready for competition. "We had to work a lot on upper and lower control arms, to give her more lock to turn and also working on the geometry of the car," says Federico. "We also brought as much weight distribution balance as possible."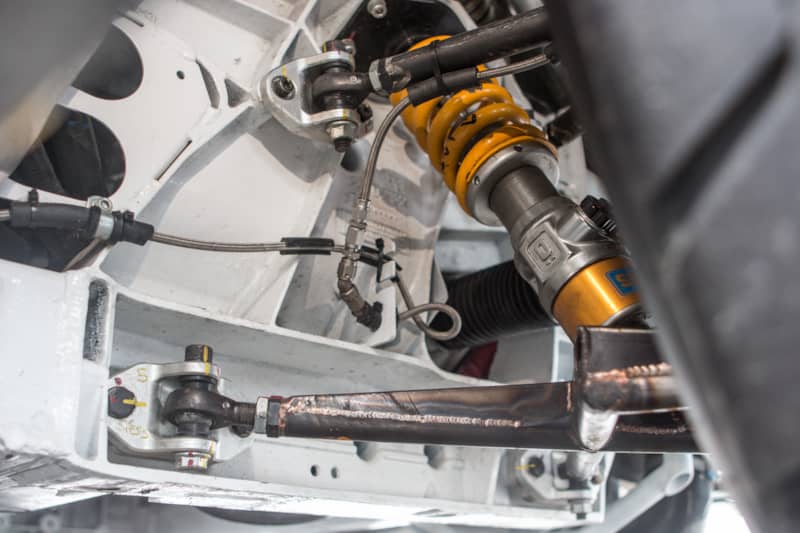 Under the hood, a pair of centrifugal superchargers have added a few hundred extra horses to its stock 612 hp. "There's nothing to teach to this engine, so we just added the two compressors," notes Federico. Providing just the right amount of grip are massive 20-inch OZ Racing wheels wrapped in Nitto NT05 tires. In addition, "I'm running a racing ECU that can deal with the 12-cylinders. We put a Holinger sequential gearbox, it used to have an F1 gearbox. The rest is a lot of love."
Just the Details
| | |
| --- | --- |
| DRIVER | Federico Sceriffo |
| CAR | Ferrari 599 GTB Fiorano |
| SUSPENSION | Öhlins coilovers, custom-made control arms |
| ENGINE | Ferrari V12, twin-supercharged |
| TIRES | Nitto NT05 275/40R20 front, 315/35R20 rear |
Enjoy the gallery below and stay tuned to see how this Italian duo do this at Formula Drift Long Beach.