Mild 'N Out: Turning a Honda Ridgeline into a Competent Trail Rig
When the Ridgeline was introduced into the marketplace in 2006, the concept was that the unibody truck would be a pickup for consumers that were willing to trade the excess functions inherent in a traditional body-on-frame vehicle for a driving experience that was more similar to a passenger car. While this concept had been done before various times in automotive history, most notably with Chevrolet's El Camino, and most recently with Subaru's Baja, the Ridgeline was positioned as a competitor to contemporary midsize offerings rather than a curiosity in the market.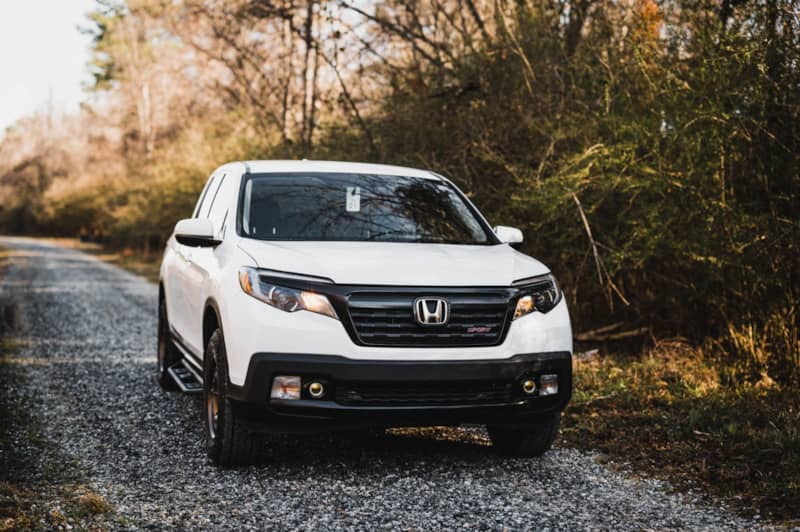 When the second generation came along in 2017, Honda doubled down, crafting a more traditional pickup shape, more advanced AWD capability and tow ratings that rivaled BOF competitors. Nevertheless, the gatekeepers in the pickup world cried foul, dismissing the Ridgeline as a mini-van with a bed, with no real world function other than the occasional Home Depot run.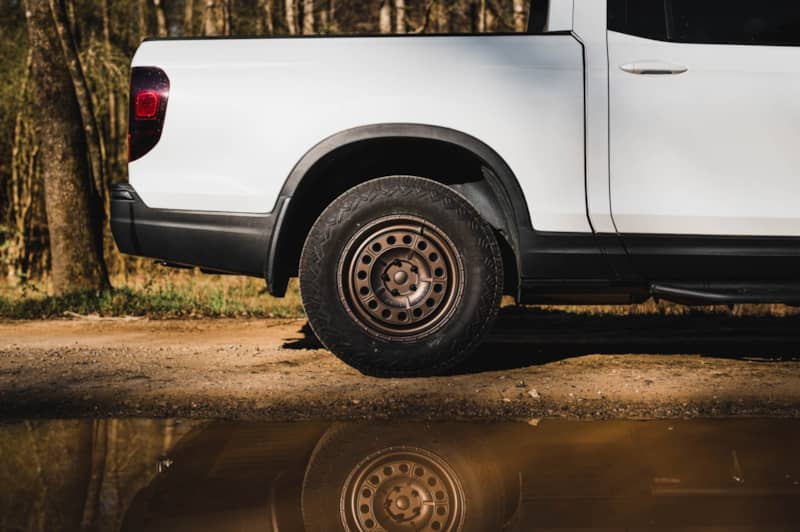 Over the past 15 years, however, the automotive community has changed immensely. First, the crossover has become the dominant force in the marketplace. Stealing sales from both the passenger sedans and the more rugged SUV models, many consumers have decided that the combination of higher ride heights of SUVs mixed with the on-road manners of cars is the ideal daily driver.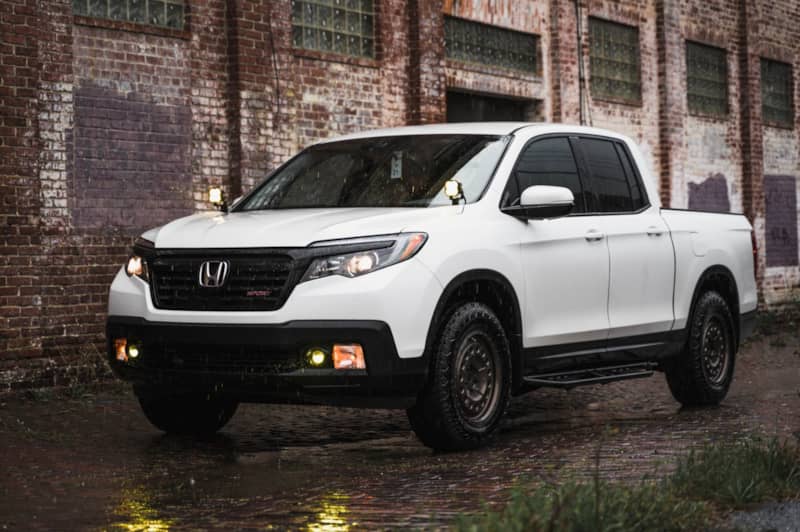 Parallel to that movement, however, has been the explosion of 4x4 and adventure-ready culture in automotive culture. Whether people saw this as a getaway from weekly office monotony, or a generation of sport compact enthusiasts aged out of their favorite platforms, the market for trucks and SUVs, both domestic and import, has exploded.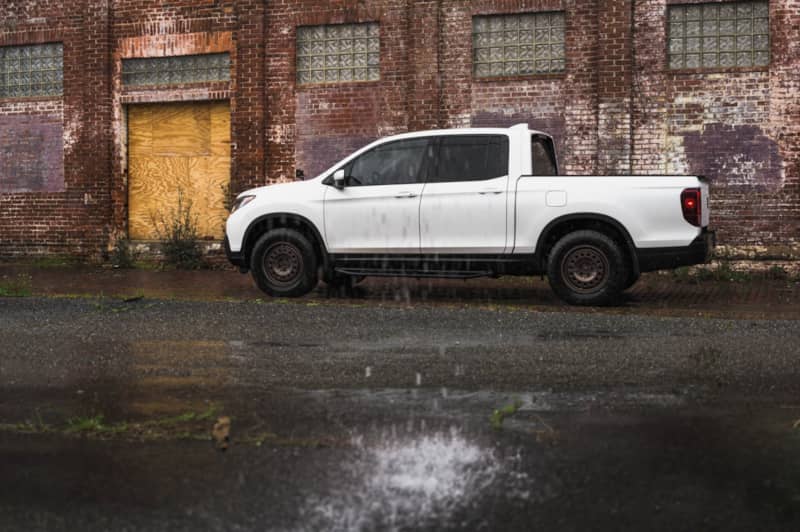 The Birth of the Soft-Roader
Naturally, those two movements eventually meshed, and enthusiastic crossover owners began to push the capabilities of their vehicles off-road, and found that with a few mods, these "soft-roaders" could make for decent little trail runners. When my wife and I decided to expand our family, that's exactly where I landed. I needed to replace my modified Honda Fit with a larger vehicle, wanted to stay in the Honda family but wasn't ready for the blandness of an unmodified CRV or Pilot.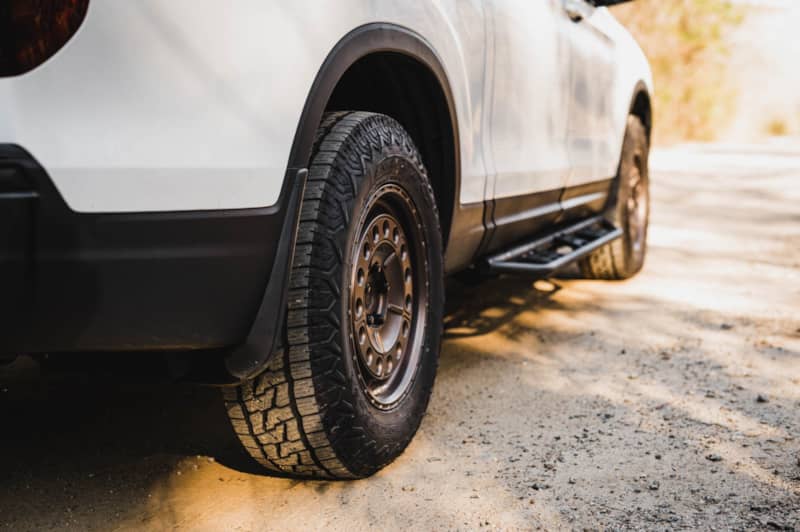 The Ridgeline provided the function of pickup, the opportunity for customization and the familiarity of Honda engineering. For me, the decision to get the Ridgeline wasn't despite the fact that it could be boiled down to a Pilot with a bed, but rather, because it was that: a truck for Honda people.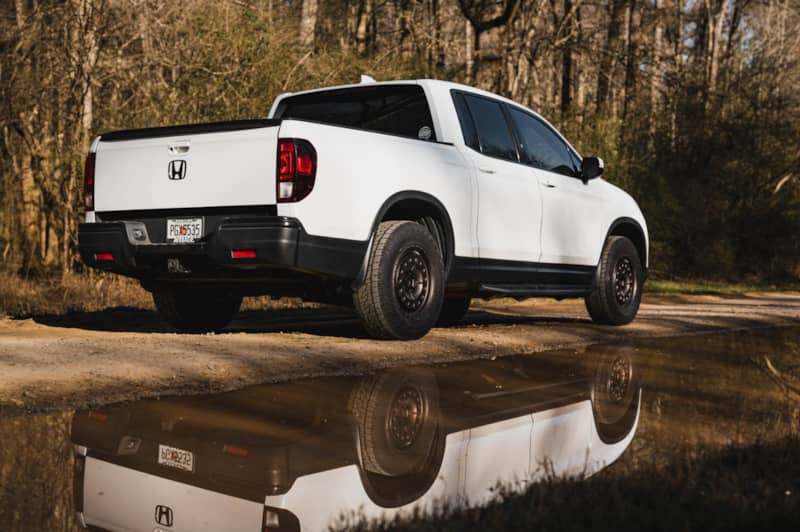 Nitto's Nomad Grappler All-Terrain
Although the Ridgeline is fairly capable from the factory for an urban pickup, the design predates manufacturers' recent turn towards providing factory off-road enhancements for crossovers. Therefore, the first step towards making this Ridgeline reliable off-road was a set of 17x8 Black Rhino Unit wheels and all-terrain tires. Originally equipped with a set of traditional all-terrain tires, the Ridgeline found more grip off road, but suffered from a significantly harsher ride on-road. Whereas that's a normal compromise for off-roaders, for someone that chose a Ridgeline, losing on-road comfort largely invalidates the case for the Honda.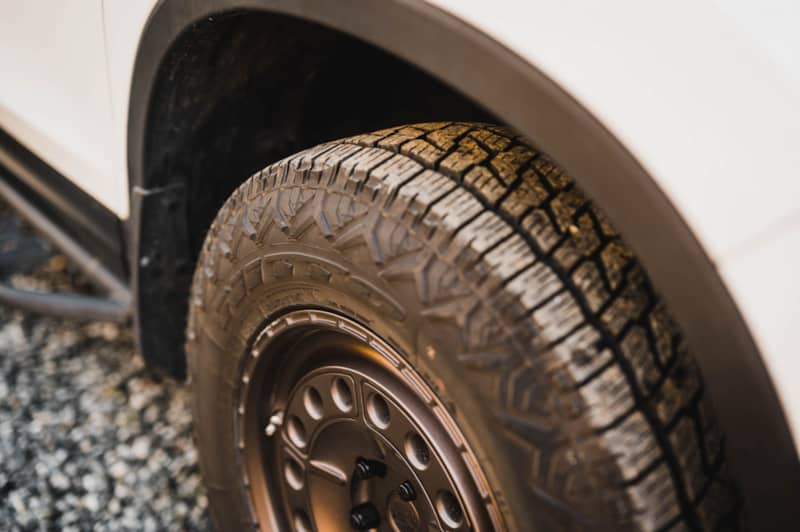 When Nitto released their crossover specific all-terrain Nomad Grappler tire, however, the decision to upgrade was an easy one. Available in the +1 upgrade from factory specs, 245/70/17, the tires give the Ridgeline a 1-inch lift, while providing traction off-road with beefy sidewall lugs and lateral grooves in the tread.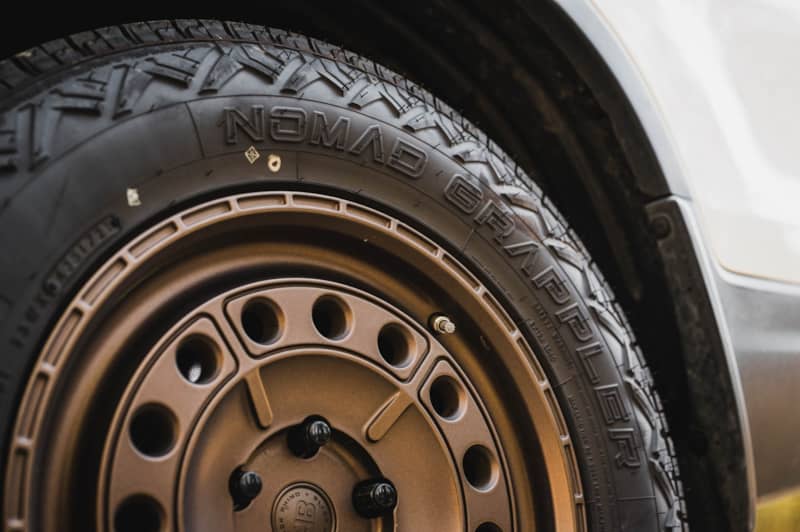 Off-Road Performance
Most of my time spent on trails is either on Georgia's slick red clay, loose sand or gravel roads in various stages of upkeep. The Nomad Grappler is an ideal match for the Ridgeline, balancing the duties of on-road responsibility with the occasional weekend adventure on the backwoods trails of Georgia.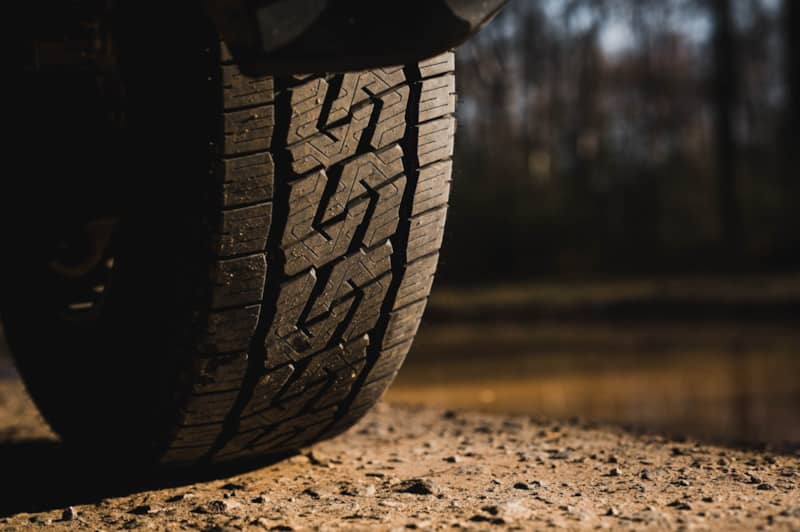 On-Road Dependability
On road, the Nomad Grappler has performed exactly as road tires should. Noise is down dramatically compared to the traditional all-terrains, and the intrusive vibrations from a more aggressive tread are absent. Impressively, the Nomad Grapplers are sold with a 55,000 mile warranty, so there's plenty of life for whatever adventure awaits. The 3PMS rating ensures that the tires can be trusted in all-weather and all-season, an important attribute for unpredictable Georgia weather.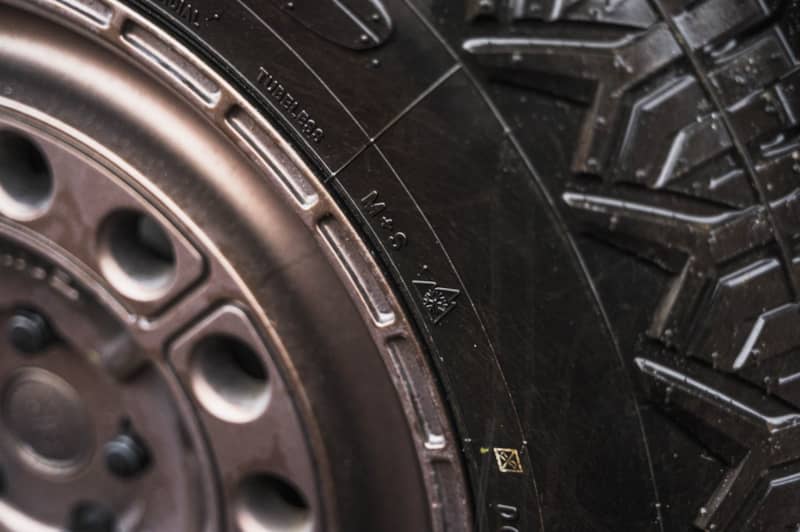 Supporting Mods for a Weekend Trailrunner
Taking the vehicle off-road necessitates preparing for the worst, so underbody protection was the next step for the Ridgeline. California company JSport had been working with Honda on their race version of the Ridgeline and took that experience to design and manufacture pieces for the regular Ridgelines as well. I added their front skid plate and side steps to provide some basic protection against the most vulnerable elements of the Honda. A Jsport 1.5-inch leveling kit also provides some additional clearance without negatively affecting the ride.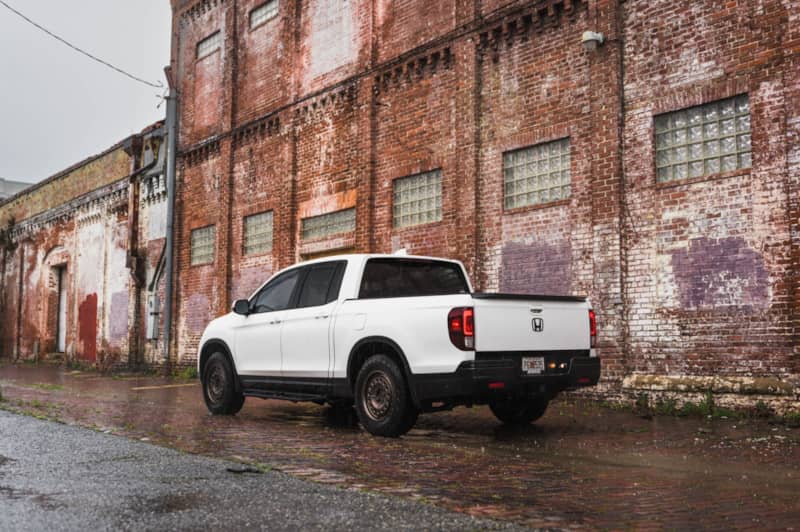 On the exterior, the Ridgeline has been kept relatively stock, primarily benefiting from a full chrome delete. A set of JDM Civic Type R fog lights harken back to my love for obscure OEM Honda parts, and are complemented by a pair of Diode Dynamics LED pods mounted on NOLO Designs hood brackets.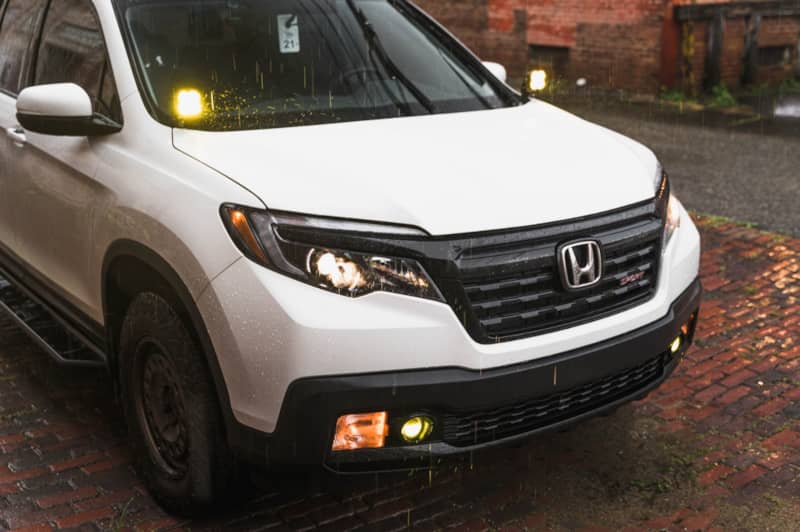 An Honest Compromise
If there's one thing that the crossover revolution has created, it is an expectation that a vehicle be all things at all times. A true 4x4 may be able to tackle trails on the weekend, but if it can't function equally as a commuter during the week, an owner may question whether their investment was a wise one.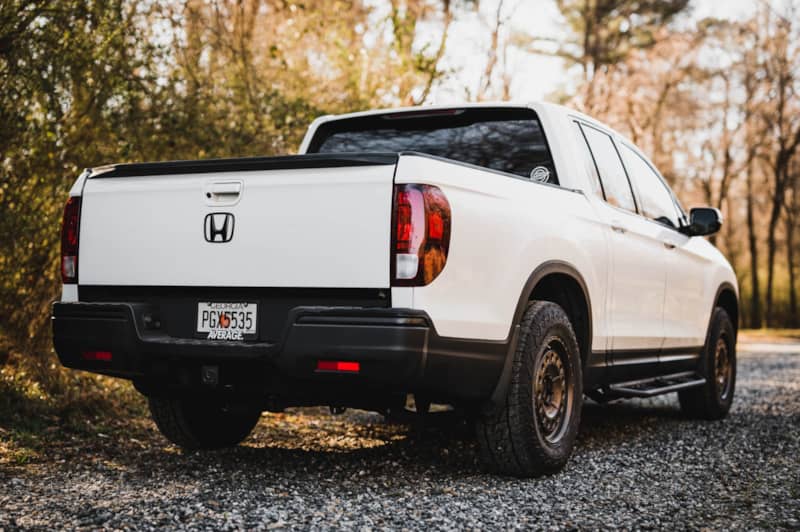 For some, sure, outright offroad performance will outweigh whatever concessions need to be made on the street. But for those just getting into the outdoors adventuring hobby, or those content with lighter duty trips, AWD crossovers get the job done. This Ridgeline does everything I ask it to do. Compromise isn't always a bad thing, especially when it means more time outdoors for more people.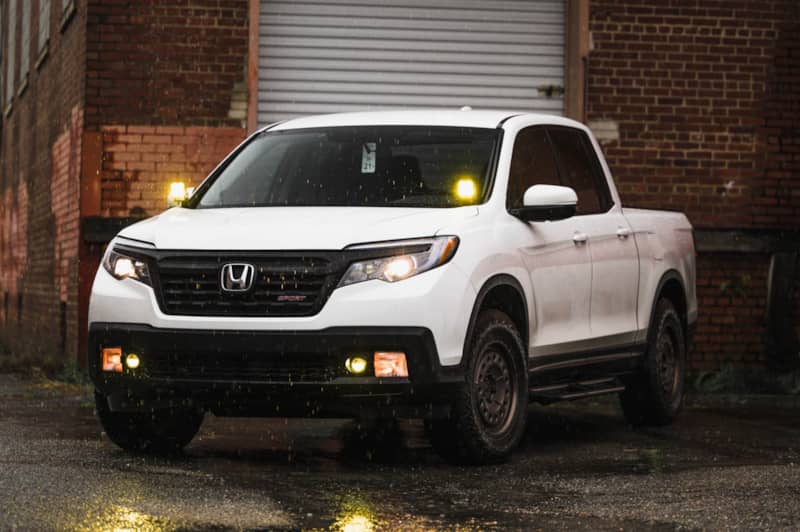 More From

Driving Line
Need more AWD Hondas? Here's 5 AWD Hondas for your next off-road adventure!