Miles To Moab: Road Tripping To 'Wheel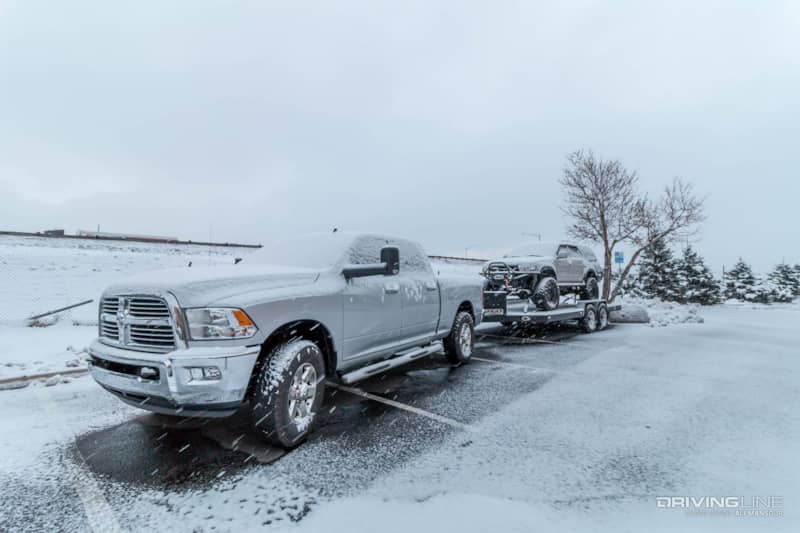 If you have a tiny bladder, enjoy taking your time, or "can't do" fast food, you'll never survive a road trip with me. At this point in my life, I've lost count how many times I have driven across America. The combination of my distain for flying and need to have a capable 4x4 at my end destination typically means I am driving. For the 2016 Easter Jeep Safari in Moab, Utah, it meant hitting the road for a 4,400-mile roundtrip.
This year, I had my friend Jeff Nelson tag along for the long drive. While you can read all about the 50th Easter Jeep Safari here, I've put together some quick glances of what a blur this country looks like when you're blasting across it in a little over two days.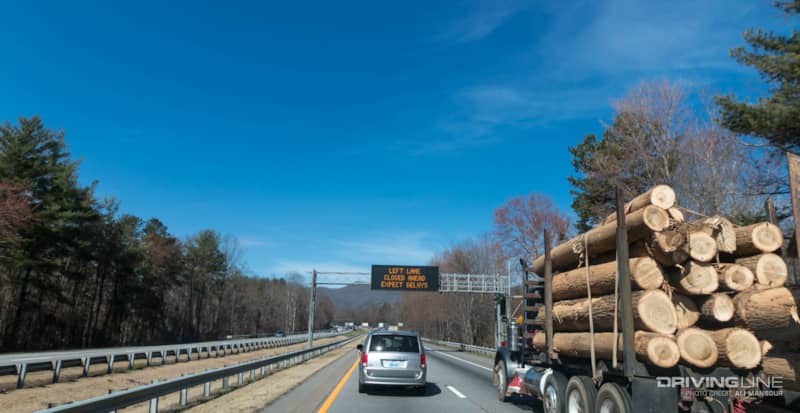 I'm pretty sure most DOT construction crews have an app that follows my every move. It's like some giant conspiracy to slow my trip down one state at a time.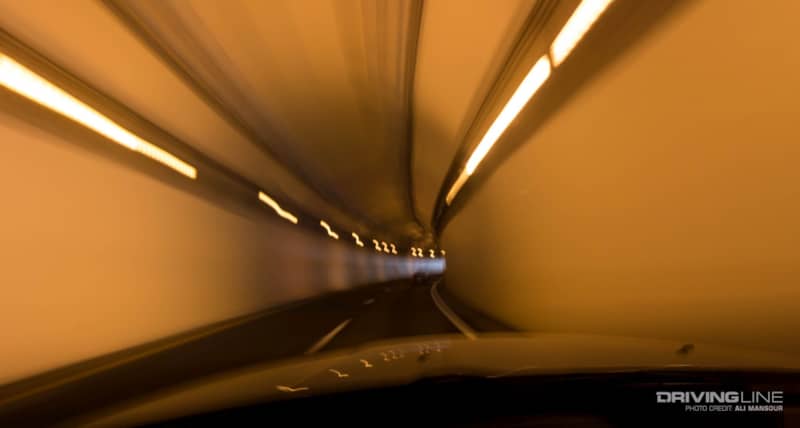 Am I the only one that thinks most tunnels are sketchy?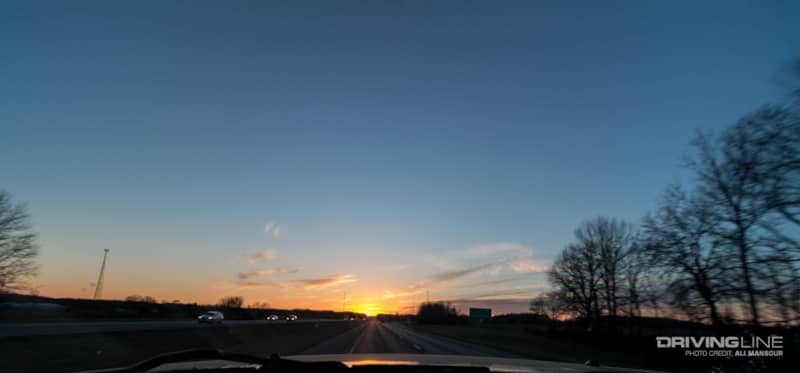 The worst and best part about driving west is the sunset. This is also the best part of the day to engage in the great American bug slaughter that is inevitable at night.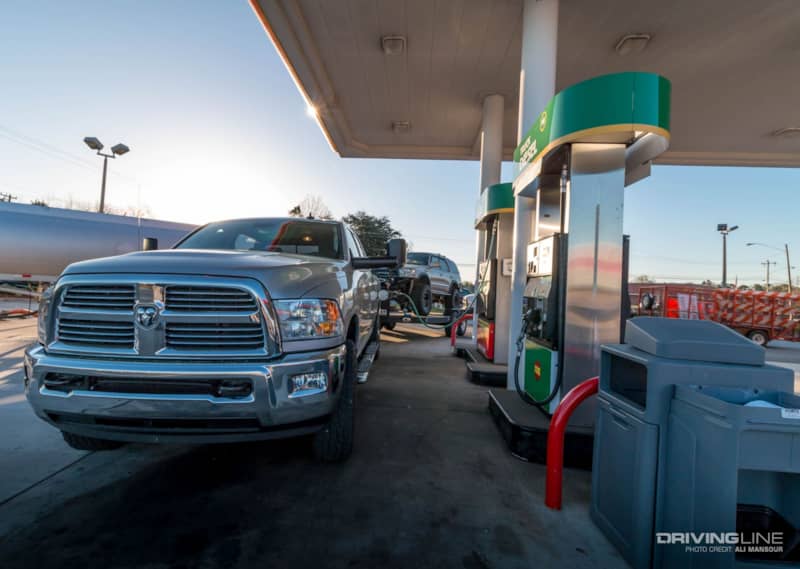 This is what 12-miles-per-gallon looks like folks. That's a 2014 Ram 2500 fit with the 6.7L Cummins diesel engine. While the fuel economy for towing roughly 9,000 pounds isn't completely terrible, the 13 gallons of diesel exhaust fluid we burnt through definitely makes me miss my pre-emissions 2006 Ram 2500.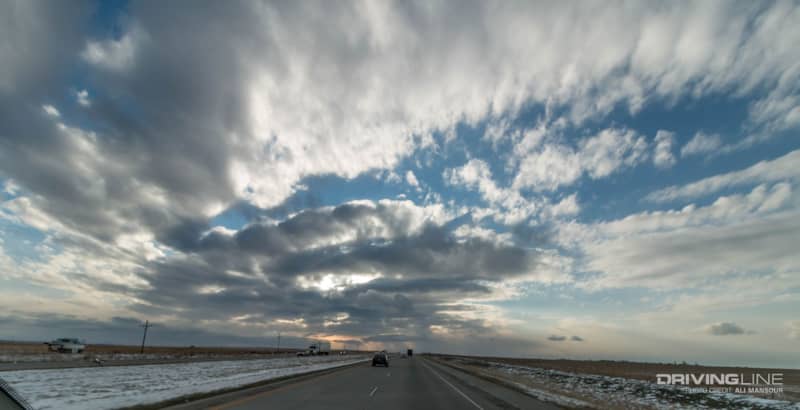 Hands down, my favorite state to drive through is Colorado. Hands down, my least favorite state to tow through-Colorado. It's always a gamble taking I-70 into Colorado and dropping down to Moab during early spring. As soon as we crossed the Colorado state line from Kansas, I knew we were in for some cold weather and potentially bad road conditions.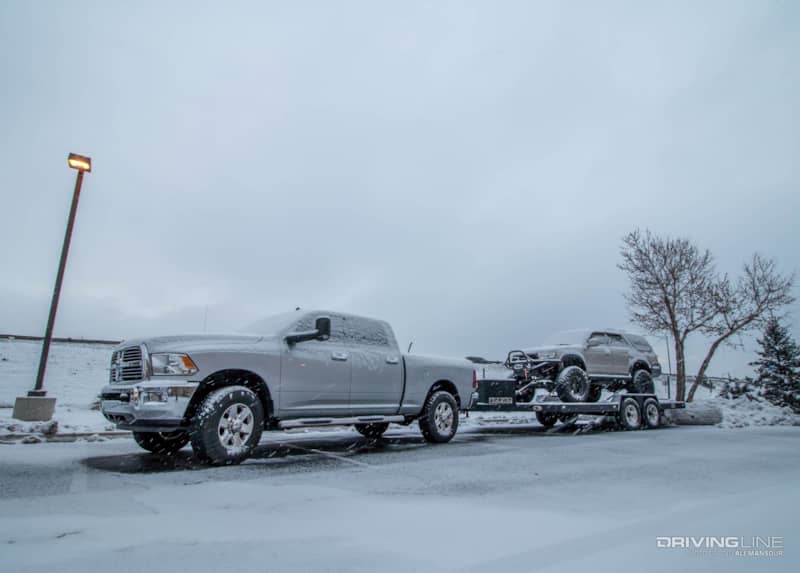 We opted to stay in Denver for the night and awoke to a blanket of snow covering my Ram. It would take us nearly two hours to go 60 miles towards Grand Junction. Thankfully, the Nitto Terra Grappler G2 all-terrain tires worked incredibly well to keep the truck planted in the steep mountains. Towing in four-wheel-drive on icy and snow covered roads is not something I'm hyped on doing again anytime soon.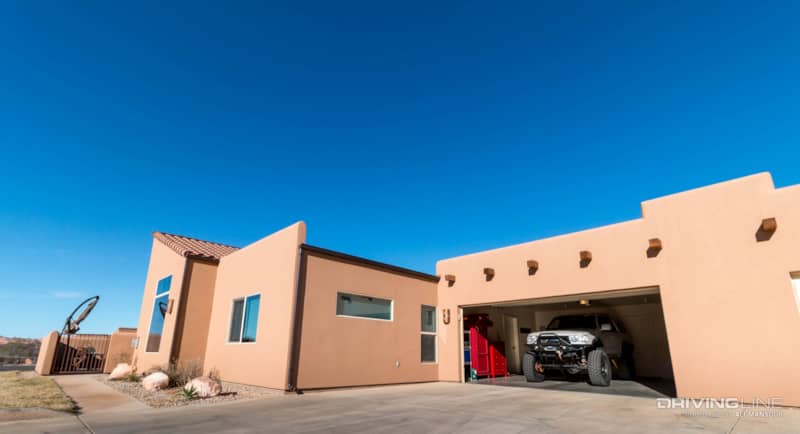 We made it! This was our casa for the week in Moab. It's so nice to have a condo versus a hotel. The garage along makes such an amazing difference.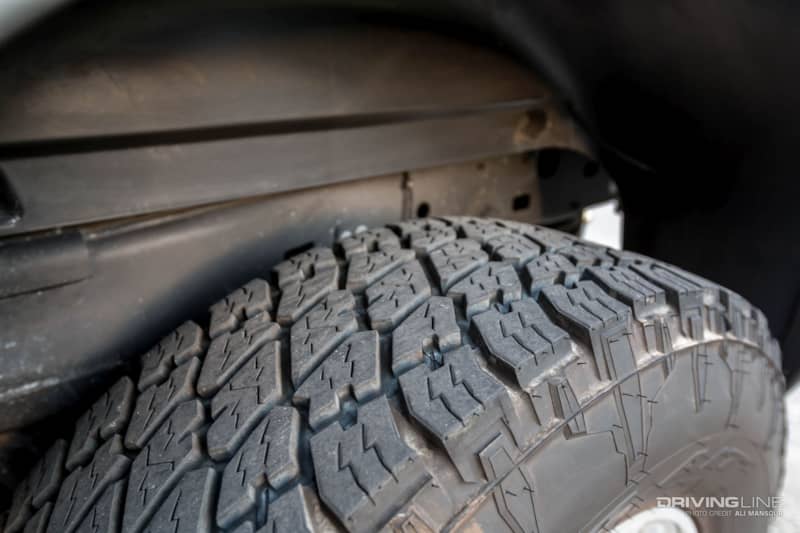 This is what a little over 20,000 miles looks like on our 285/75R18 Nitto Terra Grappler G2 tires. We've been good about keeping them properly aired and rotated under our ¾-ton Ram and that has paid off. We've put thousands of miles on the old-style Terra Grapplers in the past and look forward to seeing how long we can make the G2s live.
Be sure to check back soon for more long-distance adventures to come!